Max and Neo Nylon Martingale Collar - We Donate a Collar to a Dog Rescue for Every Collar Sold
$15.99
YOUR PURCHASE HELPS A DOG RESCUE: For every collar sold, we donate a collar to a dog rescue. Dog rescues are in constant need of dog supplies. We donate 1 for 1 for every purchase. By purchasing one of our dog collars, you receive a premium high quality collar and you donate one to a rescue. Together we can support dog rescues with a never ending supply of collars. DOG RESCUES: Each month we donate to different rescues throughout the USA. At the end of every month, we tally up the number of leashes and collars sold. Based on the number, we determine how many rescues we can donate to for that month. We donate down our list of rescues until each one has received a donation and then we go back to the top of our list. In special cases, we will donate to rescues out of turn based on their immediate needs. SIZING for Nylon Martingale: Extra Small - Neck Size 10"-12" / Small - Neck Size 12"-14.5" / Medium - Neck Size 14"-16.25" / Medium/Large - Neck Size 16.25"-19" / Large - Neck Size 19"-25" / Extra-Large 21"-33"
shopping_cart Buy Now
share Share
PUMA x RANDOMEVENT Waist Bag
$50.00
PRODUCT STORY Established in China in 2012, cutting-edge streetwear brand Randomevent believes that clothes are more than just clothes they represent your attitude towards life. This philosophy holds true for their entire collection with us. Em...
shopping_cart Buy Now
Black Vinyl High Waist High Leg Bikini Bottom
$28.00
Make a fierce statement in these bikini bottoms. Featuring a black vinyl material with a high waistline and a high leg fit. Style these with the matching bikini top for a combo we are loving.
shopping_cart Buy Now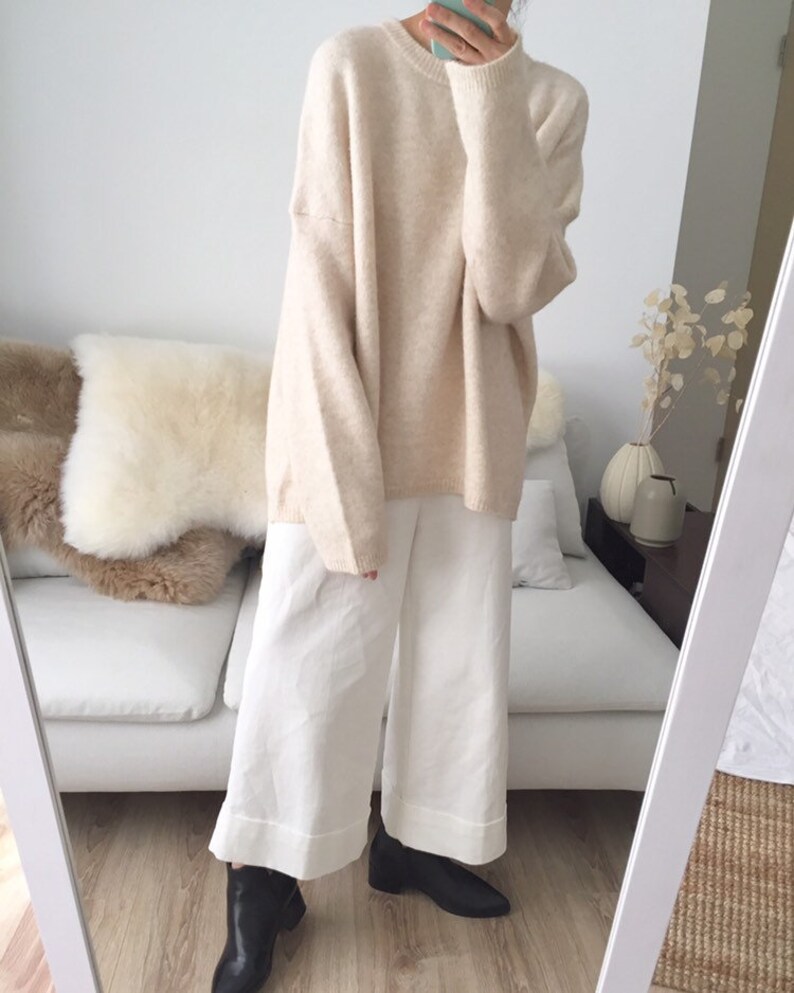 Millie Sweater
US$ 155.00
Details:Incredibly lightweight and warm, this sweater is crafted with a limited-edition cashmere wool blend, featuring dropped sleeves and ribbed trims. Ships in 18-25 days.Worn with: Apostrophe CoatColour: Ecru (also available in mocha, please convo for yarn sample)Material/Composition: 60% wool / 40% cashmereSize/taille:S/M:32'-35' bust, 25'-29' waist, 34'-38' hips. 60 cm long.M/L:36'-39' bust, 29'-32' waist, 38'-42' hips. 62 cm long.Model size/ Taille de mannequin:163cm/47kg (or 5'4/ 104 lbs) with 33" bust, 25" waist, 35" hips.Care instructions/Entretien: Dry-clean or cold handwash with wool detergent and air-dry.Follow us on instagram (@metaformose) for all the latest news & behind-the-scene peek from our studio.
shopping_cart Buy Now
NETGEAR Nighthawk Smart WiFi Router (R6700) - AC1750 Wireless Speed (up to 1750 Mbps) | Up to 1500 sq ft Coverage & 25 Devices | 4 x 1G Ethernet and 1 x 3.0 USB ports | Armor Security
$72.52
FAST WiFi PERFORMANCE: Get up to 1500 square feet wireless coverage with AC1750 speed (Dual band up to 450 plus 1300 Mbps) RECOMMENDED FOR UP TO 25 DEVICES: Reliably stream videos, play games, surf the internet, and connect smart home devices WIRED ETHERNET PORTS: Plug in computers, game consoles, streaming players, and other nearby wired devices with 4 x 1 Gigabit Ethernet ports LOADED WITH ADVANCED TECHNOLOGY: Designed with a 1GHz dual core processor, 3 amplified antennas, Beamforming plus, Dynamic QoS, Smart Connect, and more USB CONNECTIONS: Share a storage drive or printer with any connected device or create a personal cloud storage to access from anywhere, using the 1 x 3.0 USB port SMART PARENTAL CONTROLS: Pause device internet access, view site history usage, and filter websites for free; Set online time limits, schedule device internet access, and more for 4.99 dollars /month (1st month free trial) NETGEAR Armor protects your network and connected devices from Internet threats; Get peace of mind knowing you have the best in class anti virus, anti malware, and data protection for all your smart devices, smartphones, and computers with a 30 day free trial SAFE & SECURE: Supports WPA2 wireless security protocols. Includes Guest WiFi access, DoS, Firewall, VPN, and more. System Requirements Microsoft Windows 7, 8, 10, Vista, XP, 2000, Mac OS, UNIX, or Linux. Microsoft Internet Explorer 5.0, Firefox 2.0, Safari 1.4, or Google Chrome 11.0 browsers or higher
shopping_cart Buy Now
PUMA x RANDOMEVENT Cap
$35.00
PRODUCT STORY Established in China in 2012, cutting-edge streetwear brand Randomevent believes that clothes are more than just clothes they represent your attitude towards life. Randomevent brings you a classic silhouette embroidered with lovin...
shopping_cart Buy Now
Silver Snaffle Trim Short Chain Necklace
$10.00
This choker chain necklace is sure to give your look an instantly chic touch. Featuring a silver short chain with a snaffle trim pendant and a choker design, we are obsessed.
shopping_cart Buy Now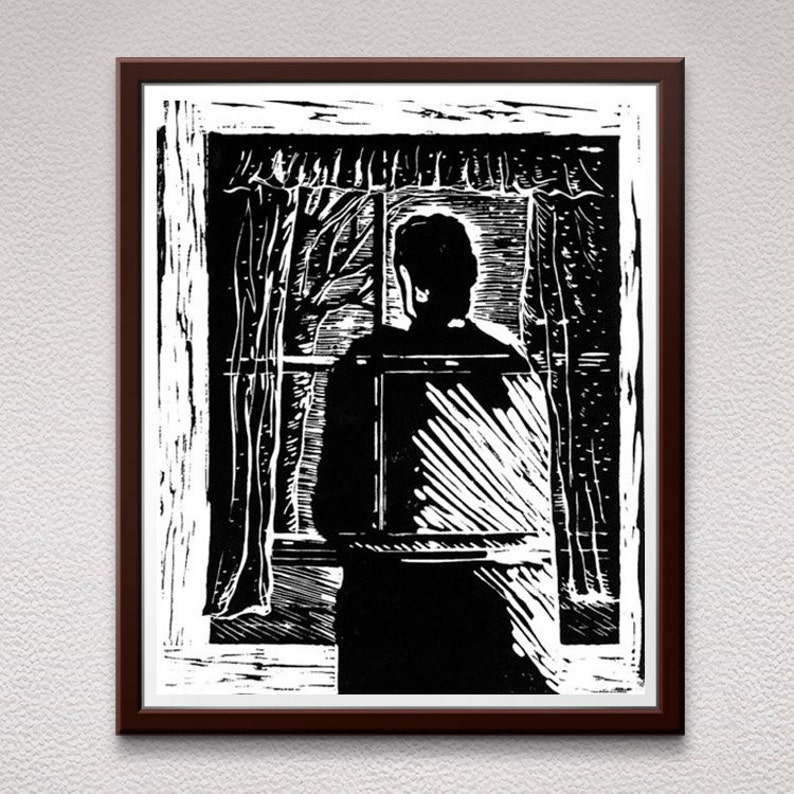 Ghost, Linocut Print, Block Print, Linoleum Print, Lino Cut Print, Relief Art Print, Wall Art, Gift, For Him, For Her, Halloween Gift
US$ 16.75
GhostTrees are stark and bare as a shadowy figure forms. The window frame shows through the figure, is it in or out of the room? A blink and the ghostly visitor is gone! This print is hand pulled onto masa professional paper.The print image size measures 8 and a half inches by 10 and 3 quarters inches. The print image is surrounded by a boundary of at least 2 inches providing ample white space for mattingIt is signed and numbered below the image in pencil. Each print is hand pressed and all hand pulled prints are unique.This print does not include a frame or mat. The frames are shown to give you an idea how attractive this print is with a frame.All prints are shipped flat and carefully packaged with cardboard inserts for protection. This print will be sent at the most reasonable rate, whether 1st class or priority mail. Packages mailed outside the Continental U.S. will be more. Please convo me for prices.Your order will ship within 24 hours of receiving your payment. You will be notified as soon as your print has shipped. For Orders to the United States Only; My prints are different sizes and the larger ones cost more to ship due to the weight of the packing material. Each additional print is set to only charge $1.00 more for shipping for each additional print after the first print. Your order will ship within 24 hours. For example, depending on the prints you purchase, your shipping charges could be $6.95 (1st print) + $1.00 (2nd print) + $1.00 (3rd Print) = $8.95 Total shipping charges for 3 prints. The most expensive shipping cost will be determined by Etsy to be the 1st print.Thank You,JoannePlease take a look at my other prints.If you have any questions, please ask!Thank you for your support!
shopping_cart Buy Now
Acer SB220Q bi 21.5 inches Full HD (1920 x 1080) IPS Ultra-Thin Zero Frame Monitor (HDMI & VGA port)
$89.99
21. 5 inches Full HD (1920 x 1080) widescreen IPS display And Radeon free Sync technology. No compatibility for VESA Mount Refresh Rate: 75Hz - Using HDMI port Zero-frame design | ultra-thin | 4ms response time | IPS panel Ports: 1 x HDMI & 1 x VGA Aspect ratio - 16: 9. Color Supported - 16. 7 million colors. Brightness - 250 nit Tilt angle -5 degree to 15 degree. Horizontal viewing angle-178 degree. Vertical viewing angle-178 degree 75 hertz
shopping_cart Buy Now