GoGo Adjustable Martingale Collars
$10.55
1" wide and adjusts to 20.5" - 27.5" Excellent for training and designed for gentle control; a safer alternative than a choke collar Specially crafted metal hardware designed for a quick, smooth release Heavy-duty, durable YKK plastic buckle - for easy on and off - no uncomfortable tugging and twisting Made from high-quality nylon; Lifetime Manufacturer Warranty
shopping_cart Buy Now
share Share
Essentials Men's Fleece Pants
$24.99
PRODUCT STORYPumas are adaptive, powerful, flexible and agile. They can sprint at speeds of up to 50 miles per hour and leap vertically to over 4 metres high. PUMA's been outfitting great feats of athletics for 70 years...just not for actual pumas...
shopping_cart Buy Now
PRETTYLITTLETHING Black Slogan Slides
$22.00
These slides are perfect for adding to any lounge day look. Featuring a black hue with a contrasting white PrettyLittleThing slogan print on the strap, we are obsessed.
shopping_cart Buy Now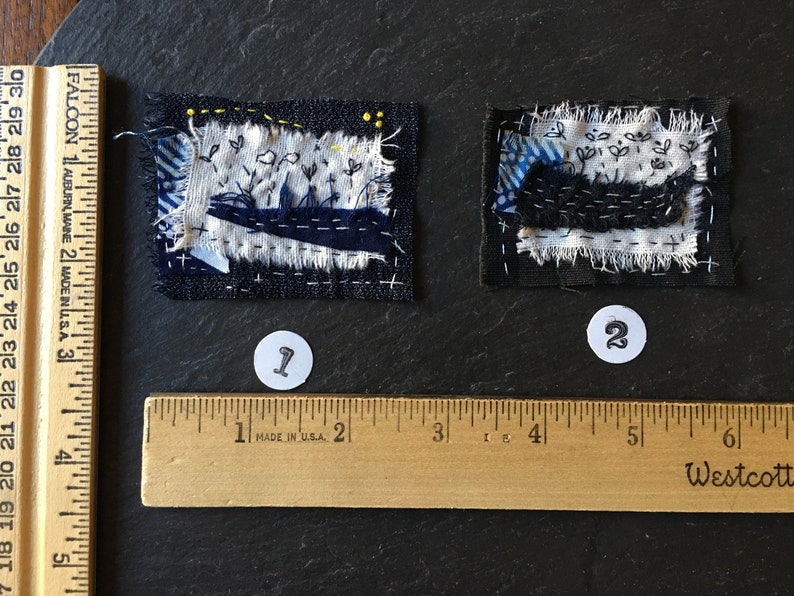 Winter night flowers on the road to the beach Japanese boro textile art scrap patches slow stitched visible mending hand stiched embroidery
US$ 24.99
CHOOSE 1 by number using the option box to the right of the photos. SIZE and CONDITION: Zoom in on photo 1 for size reference. CONDITION: These were made in Oct, when it was still short's weather here in Cali and flowers could be seen on the side of the road under a full moon. Questions welcomed.FABRICS: each patch may have a little of everything, either cotton indigo blue katazome or ikat style and/or woven indigo striped, black silk from a vintage shirt and/or silk kimono. FABRIC CONTENT: all the fabrics are vintage Japanese boro and range from cotton, linen, silk, rayon and unidentified blended with synthetic something or other. Questions welcome.DOMESTIC SHIPPING: includes USPS first class with tracking and insurance. Please order as many patches as you'd like with no added on shipping costs as long as it doesn't go over 4 oz. The no add on shipping applies to only patches in this shop. I'm not quite sure how all the shipping works, so please email me, if it doesn't work and I'll reserve the items and change the shipping costs for you.PHOTO 5: More simple floral patches from my Garden of WeEden at our other shop, Hoarder Rehab:PHOTO 6: Falling flower patches and one more at our other shop, HOarder Rehab:PHOTO 7: Abstract floral sashiko Japanese boro patches in this shop here:PHOTO 8: MINI Japanese boro scrap patches with sashiko and kantha slow stitching, at our other shop, Hoarder Rehab:PHOTO 9: Japanese boro patches at our other shop, Hoarder Rehab link below:LAST PHOTO: Textile art brooches made from Society silk scraps at our other shop, Hoarder Rehab:More patches like the ones in the last photos in this shop here:MINI Japanese boro scrap books with these scraps inside them, some don't have scraps in them, so you can fill them with your own here:More black thread embroidered textile art patches on beige boro fabric here:Larger scrap fabric pieces, like the black and pink silk, the beige red cross boro and also tattered cutter quilt pieces here:Handmade cards and goods made by me in this shop:other handmade items by me at our other shop, The Destiny of Things:at VintageToGoEasy:at JunkDrawerAndMore:Hoarder History: Having some fun with my hoard of boro! Trying to find an alternative to my hoarding ways and this seems to be a good outlet for now! Enjoy!Untold History: I hope these go to someone who loves boro patches and stitches them on to their clothes! Please feel free to ask any questions, make an offer, comment, leave info pertaining to this item or request more pics.Before purchasing please convo with zip code for exact shipping costs, especially with combined orders and read shop policies.Most shipping prices quoted are based on USPS flat rate priority shipping without insurance, or the difference from first class mail will be refunded from the total based on zip code, shipping and handling. International shipping and/or insurance available, please contact for more details. Thank you for taking part in my HoarderRehab!If there is a story behind the purchase of this item, I'd love to know it! I am collecting these stories, instead of more things, as part of my HoarderRehab therapy and will place it on my blog: The Hoarder Rehab Blog: The Destiny of Things. Thank you in advance for your time, story and pics you wish to share!http://hoarderrehab.blogspot.com/Join me with 540+ Etsy buyers who have helped me with my HoarderRehab and share your story! Thank you!
shopping_cart Buy Now
Wonderience Men Waist Trainer Slimming Body Shaper Belt Support Underwear Sweat Weight Loss Corset
$19.99
Hook and Eye closure SWEAT WAIST TRAINER CORSET FOR MEN: Waist cincher trainer corset sport girdle is made of flexible and durable neoprene three layers composite fabric,it can provide stretchy and tight compression to the lower belly area,back support and tummy control.Neoprene waist trimmer belt can creat a sauna effect in your core body and love handles to make you sweat out excessive water weight,flatten abdomen and provide an instant slim look MULTIFUNCTIONAL MEN BODY SHAPER:Waist trimmer sweat belt with stretchy and comfortable fabric is easy to put on and adjust to different size of the waistline,suitable to wear during sports workout,fitness routines,it can provide lumbar support,correct posture,relieve back pain and prevent lumbar muscle strain during sports or working.It's a great men's support underwear and slimming body shaper,for social or year end gathering party.Ready to shred the belly fat and get a fit shape? DECENT DESIGN OF WAIST TRIMMER BELLY BAND:The sweat waist trimmer corset is designed with 9 sturdily built bones and 3 rows of hook and eye closure,provides full coverage and strong supports over entire lower back and stomach,you can get adjust to the right placement by using adjustable hook to tighten the waist to get a slim body shape and hourglass figure. COMFORTABLE WAIST TRAINER TRIMMER SLIMMING CORSET: The material of this mens waist trainer belt is soft,smooth and stretchy which won't stab your skin and stays in places during workout or daily routine.You can do the same workouts as usual wearing this men sweat sport girdle, you can burn more calories and fat for weight loss to get a pefect body shape. GREAT CUSTOMER SERVICE: Kindly please choose the size according to your waistline.If you have any questions or size issue of this waist trainer corset, please feel free to contact us if any quesitons, we will help you promptly.
shopping_cart Buy Now
Iconic MCS Men's Track Pants
$24.99
PRODUCT STORYThe MCS Track Jacket first appeared in the 80s club scene, and quickly became popular among MCs and hip-hop fans. Weve reimagined this retro style for the next generation with new designs featuring the iconic cutlines. This latest rei...
shopping_cart Buy Now
White Stripe Mesh Thong
$15.00
There is nothing basic about this striped mesh thong. Featuring a white striped mesh material with an elasticated waistband and a flattering fit, team them with the matching bra and suspenders for a look we're loving.
shopping_cart Buy Now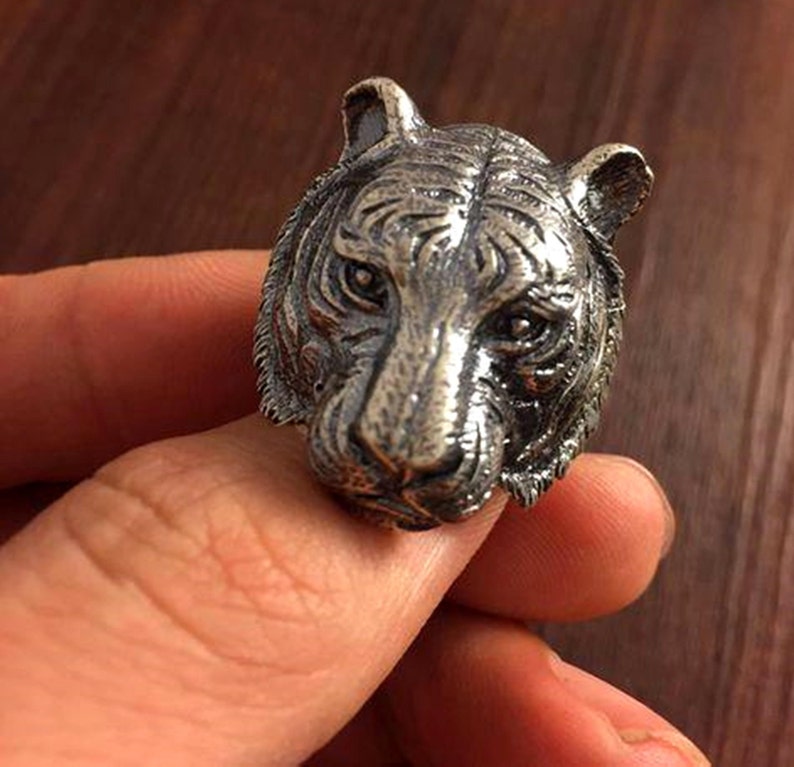 Ring TIGER, Ring TIGER 925, tiger nead 925, tiger 925, sterling silver head
US$ 81.00+
Ring "TIGER HEAD"Tiger head size: 2.5 cm (0.98 inch) x 2.5 cm (0.98 inch)Weight: 18gTIGER - a symbol of energy, strength and talent.Thank you for visiting my store MS ;)
shopping_cart Buy Now
Sweet Sweat 'Workout Enhancer' Gel (6.4oz Stick)
$29.99
Sweet Sweat 6.4oz roll on stick
shopping_cart Buy Now