Petper Dog Ball Toy, Squeaky Play Pet Toy
$12.34
Made of TPR, more durable for long term use, safe non-toxic, healthy for your pet. Creates positive Association with toys for dogs and reduces their anxiety and boredom. Dog toy can help dog clean teeth, control plaque and tartar. Squeaker hidden design: more fun, Squeaky to help entice play for Extra excitement. The dog ball toy measure: 3.5inches long, suitable for small dogs, medium dogs. 3 colors available for Choose: Blue, Yellow and Pink.
shopping_cart Buy Now
share Share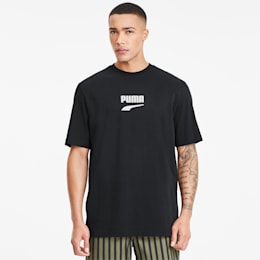 Downtown Men's Tee
$35.00
PRODUCT STORY Get simple comfort with a touch of street edge in our Downtown Tee, for a look that is classic PUMA. DETAILS Regular fitRib crewneck collarShort sleevesPUMA graphic print at chestWoven PUMA Cat Logo at left hemEmbroidered PUMA grap...
shopping_cart Buy Now
Cream Maxi Cardigan
$45.00
With its contemporary shape and super soft knit, this cardigan is a must have for your wardrobe. Featuring a cream knit fabric in a maxi length, style this cardigan with earthy tones for a look that is totally on trend this season.
shopping_cart Buy Now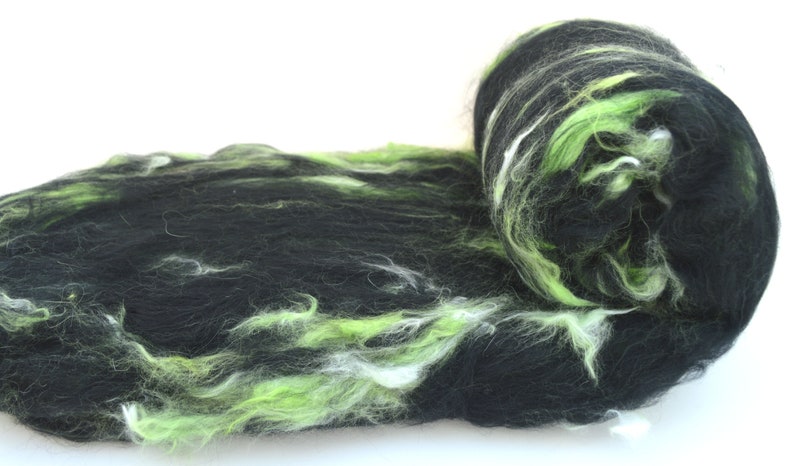 Angora spinning batt, Angora wool, felting batt, English angora fiber, hand dyed, lime, green, black, drum carded, Colorway"Lime Dreamz"4oz
US$ 31.94
This Angora blend spinning batt/ felting batt consists of 25% angora and 75.% merino. The English Angora fiber is hand dyed in gorgeous bright greens with a little white showing through, and drum carded smooth into a beautiful commercially dyed black merino 4 ozThis is a nice lightly textured and very fluffy spinning batt that angora is famous for. The angora comes from our very beloved pet English Angora rabbit Billy,or his son Carlin "Ruby Eyed Whites" who naturally, and conveniently molt their fur every few months for us to spin. Their hair spins so nice like a big fluffy cloud too!All fibers were hand dyed by me using professional acid dyes, and are light and wash fast. This is 100% felt-able which means if you don't want it to felt hand washing is recommended.See my store for more colors and options!This item comes from a smoke free/ pet free shop.NY state residents must pay sales tax.
shopping_cart Buy Now
Alberto VO5 Conditioning Hairdressing, Normal/Dry Hair, 1.5-Ounces (Pack of 6)
$25.64
VO5 Conditioning Hairdressing 1 1/2 Ounce Tube
shopping_cart Buy Now
Modern Sports Men's Logo Tee
$23.00
PRODUCT STORY Our Modern Sports collection brings performance-ready design to classic silhouettes. Be prepared for whatever the day brings in this dryCELL-imbued tee for a cool and dry feel all day long. FEATURES BENEFITS dryCELL: Technical fab...
shopping_cart Buy Now
Taupe Jersey Square Neck Crop Top
$12.00
This crop top is a minimalist's dream girl. Featuring a taupe jersey fabric with a square neck and flattering cropped style, team this crop top with the matching cycle shorts for a seriously boujee vibe.
shopping_cart Buy Now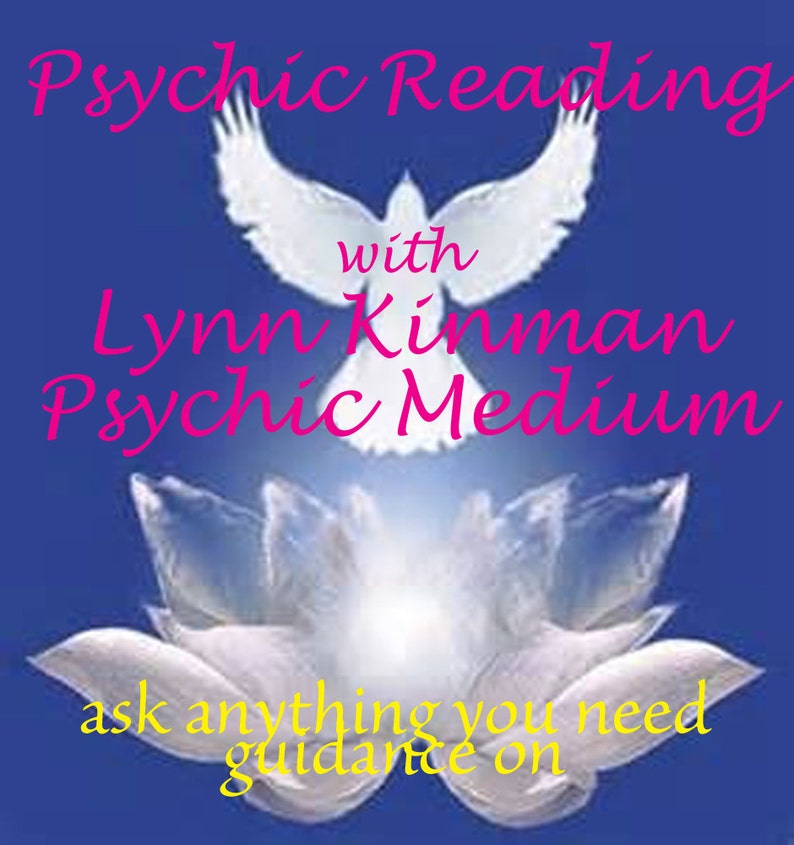 Psychic Medium Readings 1 Hour Lynn Kinman Psychic Medium Email Phone Tarot Reading Psychic Reading Love Reading Forecast Reading 60 minute
US$ 74.95
NOT AVAILABLE 3-21 OR 3-22 SORRY FOR ANY INCONVENIENCE BACK ON 3-23Readings in person or by phone. 27 years experience.DescriptionWell Renowned Psychic Medium Lynn Marie Kinman is offering Psychic Medium Readings. Lynn has 27 years plus experience in Psychic Medium and Medical Intuitive Readings, and has read for 1000ís of people, of all walks of life as well as businesses. She has been teaching Psychic Development classes for the past 17 years. Lynn is a Certified Master Hypnotist and Spiritual Teacher.Lynn's readings consist of detailed practical psychic information to help clarify life's challenges and decisions. Readings are recorded and sent to you as an Mp3. All Email Readings are recorded LIVE and then sent to you. No tricks, no spells, Just Lynn and her Spirit Guides. All readings are confidential.If you have an email address I can do readings anywhere, any country.Or if you are in the US We can do your reading by phone if you prefer.LEGAL DISCLAIMER You must be at least 18 years old to purchase this reading, All Readings are for Entertainment Purposes Only. Information provided by the reader is not to be substituted for professional, legal and or medical advice. No Guarantees are offered, no refunds are offered and no cancellations are accepted. All sales are final.
shopping_cart Buy Now
Alberto VO5 Conditioning Hairdressing for Gray/White/Silver Blonde Hair 1.5 oz (3 pack)
$13.99
Soothes Split Ends Smooths Flyaways and Adds Shine Like No Regular Conditioner Can 100% Concentrated VO5 Conditioning Hairdressing Contains no water or alcohol
shopping_cart Buy Now