Outward Hound Invincibles Puppy Dog Squeaky Toy
$3.92
INVINCIBLES SQUEAKER – Includes 1 Invincibles Squeaker that keeps squeakin' if punctured NO STUFFING – This dog toy stuffing free for less mess & more fun CHEW SHIELD – An extra layer of durable material to create an inner protective shield DURABLE SEAMS – Stitched seamz add an extra layer of strength PLAY IT SAFE – No dog toy is indestructible – remove & replace if parts become separated
shopping_cart Buy Now
share Share
Essentials Men's Sweatpants
$40.00
PRODUCT STORY With a sleek, tapered leg and a relaxed fit, our Essentials Sweatpants make comfortable look cool. FEATURES BENEFITS BCI: PUMA partners with Better Cotton Initiative to improve cotton farming globally DETAILS Regular fitElastic wa...
shopping_cart Buy Now
Light Wash Zip Front Bandeau Denim Top
$32.00
Switch up your look with this must-have top. Featuring a mid wash denim material, zip front detailing and a bandeau fit, style this with some light wash jeans and a pair of strappy sandals.
shopping_cart Buy Now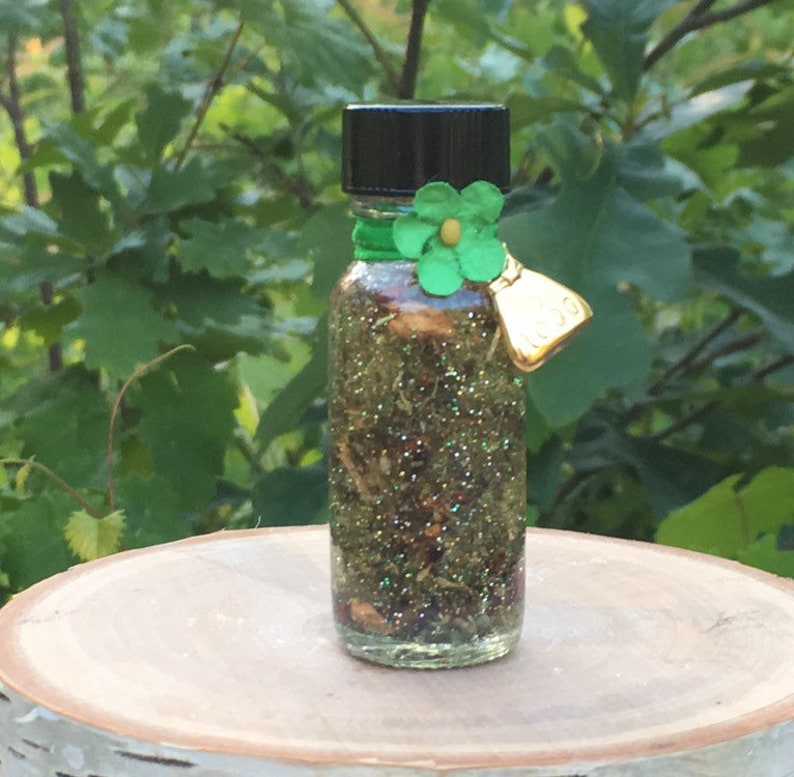 COME PAY ME™ Spell Oil. For Encouraging Promotions, Pay Raises, & Money Gain. 4 Dram
US$ 11.99
Witch's Note: A "Come To Me" oil (or candle) is for the purpose of helping you to attract & draw in what you desire. Now, for a "Come Pay Me" Oil..... Money is not only needed but, is enjoyed & is also hard to come by. Some people try to draw it in by working extra hard for it, applying for promotions & pay raises, re-evaluating their budget, & by practicing self discipline by not overspending. Then, there is also the fun way to draw in money.... lottery, gambling, & betting. Promotions..... Sometimes a spell for opening your employer's eyes to your hard work, dedication, & abilities to efficiently do your job is a helpful or necessary spell. Pay Raises... It is also helpful or necessary to use your willpower to influence your employer's memory, & remind them that it's about time you received a raise. This would also include encouraging empathy, so that your employer feels compelled to raise your wages. Saving Money... Savings are not always easy to come by. There are times that the pay scale that you sit on is not the only problem. Working on self discipline, to not overspend your money... will encourage money gains through savings. This is also applicable when it comes to interest gains on certain accounts.... sometimes those gains need to be seen and used as savings & not extra spending money. Interest... At times, maybe a plea to universal energies is needed & is helpful for choosing (or changing) interest rates in your favor. It never hurts to re-evaluate what you're invested in, or asking the universe to send you a better interest rate on credit cards/loans. Fun Money.... Fun money (as I call it) is the act of increasing your bank account in a fun & exciting way. Some people play the lottery. Heightening your intuition in order to choose lotto numbers, never hurt anyone. This could also include a Dream Spell, where you work on receiving prophetic dreams involving future lottery drawings. Then there's gambling. Gambling requires intuition & luck. Using a money drawing oil in your spell work, or dabbing some onto the corner of a gambled dollar.. could bring you the luck you seek, should the universe decide to bless you with that gain. You never know unless you try it ! It could be your lucky day but, you might have to entice Lady Luck & prosperity energies to be with you. In short, "Come Pay Me" is the more money specific version of "Come To Me". Where a Come To Me Oil is used for casting that involves attraction in general.. Come Pay Me is more specific in intent. This oil was inspired by Money, and is for encouraging a promotion, encouraging a Pay raise, focusing on self discipline in financial aspects, increasing your financial intuition, & imploring Lady Luck to be with you. It will be carefully crafted with essential oils of basil, vanilla, light garden mint, &more. Blended with jojoba oil, It is also charged with herbs of basil, thyme, lemon balm, oak, peridot & golden tiger eye. Size: 4 Dram. (1/2oz)Scent: Checks & Change™ An Original Scent Blend by Liz at The Briarwood. Decorated with green satin ribbon, a green paper flower, & gold toned money bag charm. Also comes with fine, green, gold, and silver glitter for a money color medley. Blessings !*DO NOT INGEST*External Use Only*Skin Safe But always test first* *KEEP OUT OF REACH OF CHILDREN AND PETSPlease use all herbs, oils, and candles responsibly. The Briarwood and its owner are not responsible for any harm, damages, and loses resulting from the use of products from my shop. Purchasing my product signifies your acceptance of this statement and releases me from all liability.Disclaimer: Please note that Etsy does not allow it's sellers here to make any claims relative to any outcome(s) pertaining to products I offer for sale. It is for this reason that I cannot elaborate on the magical details of this product and have had to remove the majority of this items description. As per Government requirements FDA (Federal Drug Administration), I am required to state that my ritual spell items are sold as curios only, offered solely for entertainment purposes and are not guaranteed to provide any specific abilities or results.© The Briarwood®, ™ 2014-2020No part of the content, designs, images, product trade name(s), trade product design(s) and product(s) can be used without prior express written permission. All rights reserved.
shopping_cart Buy Now
SAYFUT Waist Trainer, Corset Cincher Body Slimmer Shaper Tummy Control for Women
$9.39
Hook and Eye closure Our brand 'SAYFUT' has been registered in US by USPTO. It is protected by laws in US. Please do not attempt to infringe our right otherwise legal action will be taken.
The Trademark NO is 86646776.Other Brand always have a Size Problem if you choose others. Condition:Brand And High Quality; Material:90% POLYESTER And 10% SPANDEX; Height:25cm We ship it by ePacket, usually it will takes 5-15 business days. This underbust waist shaper made of strong elasticity mesh and black lace in front. Closure with double hook and eye in front. 4 Spiral steel bone, which is the fins material inside the corset. It's flexible and durable, as soft as plastic bones, can bend easily but recover quickly to origin.
shopping_cart Buy Now
Iconic T7 Men's Track Pants
$60.00
PRODUCT STORYFresh from the PUMA Archives, were bringing the T7 out of retirement to update the timeless style for modern streetwear. These Iconic T7 Track Pants combine the slim cut of the OG silhouette with dual side pockets, an adjustable drawc...
shopping_cart Buy Now
Dusky Blue Oversized Boyfriend T Shirt
$18.00
Basic but essential, this oversized boyfriend T shirt is perfect for all occasions. In a dusky blue, style up with your leggings and killer heels or down with your box fresh kicks.
shopping_cart Buy Now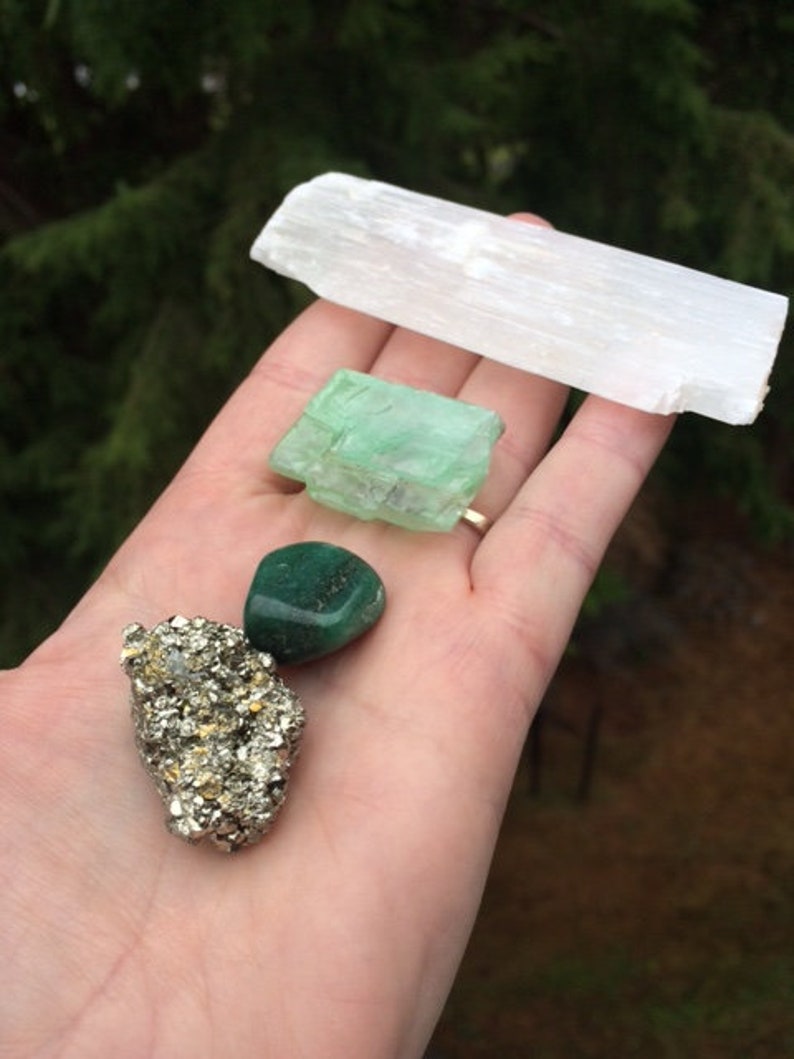 Abundance and Prosperity Crystal Kit (just crystals), Pyrite, Aventurine, Green Calcite, Selenite
US$ 18.34
Abundance and Prosperity Crystal Kit includes one each: Green Calcite, Green Aventurine, Pyrite, Selenite ruler (small)Pyrite cluster (Practicality): It is believed that possession of pyrite attracts money. Some use Pyrite to stimulate the intellect and enhance recall of information. It helps to overcome fatigue and increases stamina that aids in materializing concepts.Green Aventurine (Prosperity): Aventurine is a positive stone of prosperity and is said to promote tranquility, positive attitudes, health and well-being. Also encourages creativity and courage. Green Calcite (Balance): Green Calcite is used to aid in restoring your emotional balance and releasing old beliefs that no longer serve you. It is also used for prosperity and to absorb negative energy.Selenite (Insight): Helps to clear negative energy and reprogram your crystals. Also helps to promote flexibility. Selenite also provides clarity of mind, expanding ones awareness. Keep it away from water as it will dissolve. Before you start working with crystals and gemstones, they should be cleansed. There are several ways to cleanse crystals, the ones I use most frequently are: 1. Move your crystal back and forth through the smoke of burning sage (or piece of Palo Santo)2. Place your crystal on a slab of Selenite for a few hours3. Use Tingsha bells to cleanse the crystals through sound4. They can also be left out in the moonlight (especially on a full moon to charge them). However do not keep them too long in the sunlight as over time some crystals may lose their vibrant colour.These crystals are natural so please allow for any imperfections. Pieces may not be as shown, I will intuitively select the pieces for you.
shopping_cart Buy Now
Scala Cellulite Massager and Remover Brush Mitt
$9.99
Amazing cellulite remover by massaging away your fat pockets. Reduce cellulite with daily use to stimulate your skin, drain excess fluids, and release trapped toxins. Cellulite brush has a specially designed nubbed surface to stimulate and prep your skin. Remove cellulite by using it in the shower with cellulite cream or cellulite oils. Do not rub on dry skin. Anti cellulite treatment plan works best in conjunction with a healthy diet and plenty of exercise. You'll begin to lose cellulite pockets on your thighs and buttocks.
shopping_cart Buy Now