Plush Puppies Kyjen Invincibles 3 Squeak Snake (Assorted)
$4.56
OVER 5 MILLION SOLD: With over 5 million of these Invincibles sold (and counting) these popular squeaking snakes keep dogs coming back for more! CAN'T STOP THE SQUEAKING: Packed with our bestselling Invincibles Squeakers, the Outward Hound Invincibles Snakes Keep Squeakin' If Punctured. NO STUFFING MEANS NO MESS: Free from all the extra fluff, we crafted these crazy-eyed characters with the thing dogs love the most: SQUEAKERS! Without the extra stuffing, your dog can shake, tug and play harder with squeakers that were made smarter. TOSS AND TUG TOGETHER: The Invincibles Snake from Outward Hound features NEW Chew Shield Technology construction and super strong seams that keep you and your pup pulling and playing longer. A lightweight construction also works great for toss & fetch indoors and out! THE RIGHT SIZE FOR FUN: These shakable snakes are available in 3 different sizes: large (contains 3 Invincibles Squeakers) extra-large (contains 6 Invincibles Squeakers) and EXTRA EXTRA large packed with 12 Invincibles Squeakers! STRONGER BINDING FOR MORE BITING: You spoke and we listened; we made the binding on these Outward Hound Invincibles soft snakes stronger, so your dog can chew longer!
shopping_cart Buy Now
share Share
ST Runner v2 Mesh AC Toddler Shoes
$35.00
PRODUCT STORYThe timeless and legendary design of the ST Runner never goes out of style. The ST Runner v2 with a special mesh upper features a fully modernized rubber outsole for better grip and durability and easy double Velcro strap closure. Sty...
shopping_cart Buy Now
Black Slinky Ring Detail Square Neck Bodycon Dress
$32.00
We love this fresh AF bodycon LBD, featuring a yellow slinky material with a ring detail ad a figure-hugging fit. Team with black heels for a look that'll get heads turning.
shopping_cart Buy Now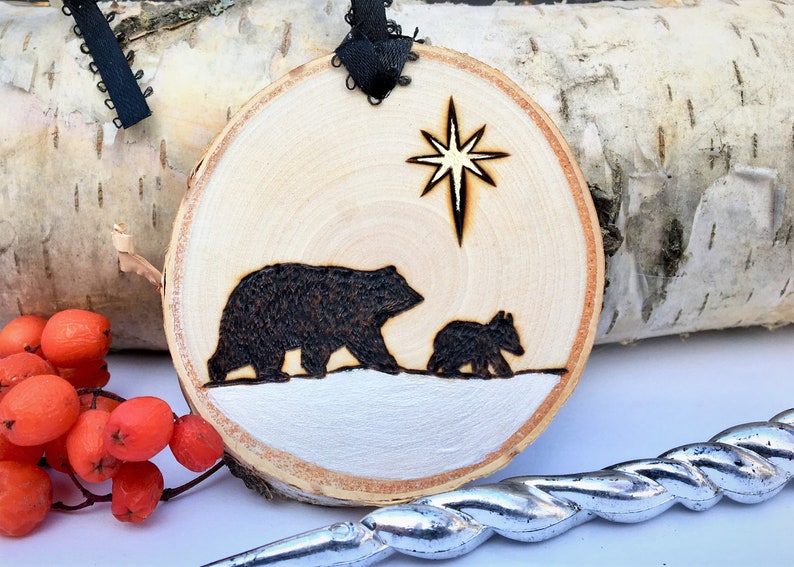 Personalized Wood Burned Baby Ornament Made From Salvaged or Ethically Harvested Birch
US$ 19.93+
What a sweet gift for a new mother or a baby for Christmas!Mama bears really take care of their babies; we can learn a lot from their strength and patience. Nature always has something to teach us if we're listening. I wanted to show my love of nature and bears combined with the Christmas star in this ornament. These birch slices are made from salvaged birch that would normally be headed to the dump or burned. They are cut, sanded smooth and wood burned with a mama bear and her baby. The star and the snow are painted with acrylic paint. They measure around 6 cm. in diameter give or take 1 cm. and finished off with your choice of a jute cord or black or red ribbon.All my ornaments can be personalized on the back with whatever can fit. You can add a name, saying or quote, or other writing. Please remember to choose "With Writing" when purchasing if you would like your ornament personalized. Also, please choose from either the walking baby bear or the sitting one.All wood is different and the shapes, markings and colour of the slices will all be different too.We have other ornaments here:
shopping_cart Buy Now
Gaiam Essentials Thick Yoga Mat Fitness & Exercise Mat with Easy-Cinch Yoga Mat Carrier Strap (72"L x 24"W x 2/5 Inch Thick)
$16.98
FITNESS and EXERCISE MAT: Classic yoga mat is great for all types of fitness and exercise routines including yoga, pilates and any floor exercise where additional cushion and support is appreciated EXTRA THICK YOGA MAT: These 2/5 inch exercise mats make for the ideal all purpose fitness mat in the studio or at home, even around the house under knees or as a standing pad or cushion NON TOXIC and 6P FREE: PVC yoga mat is a healthier choice for you and the planet and free of DEHP, DBP, BBP, DINP, DIDP and DNOP INCLUDES YOGA MAT CARRIER STRAP: Included with your yoga mat is a carrying strap so you can strap up your mat and go DIMENSIONS: 72 inches L x 24 inches W x 2/5 Inch (3.11 pounds)
shopping_cart Buy Now
ST Activate AC Toddler Shoes
$40.00
PRODUCT STORYActivate explorer mode. These tiny kicks are perfect for all the firsts: first steps, first jumps, first tries, and first falls. The lightweight mesh upper allows plenty of room to breathe and grow and the cushioned midsole offers sof...
shopping_cart Buy Now
Black Bonded Satin Bardot Ruffle Midi Dress
$50.00
This bardot midi dress is sure to give your party collection a chic update. Featuring a black bonded satin material with a bardot ruffle neckline and a midi length, team it with some strappy heels and a mini bag to finish the look.
shopping_cart Buy Now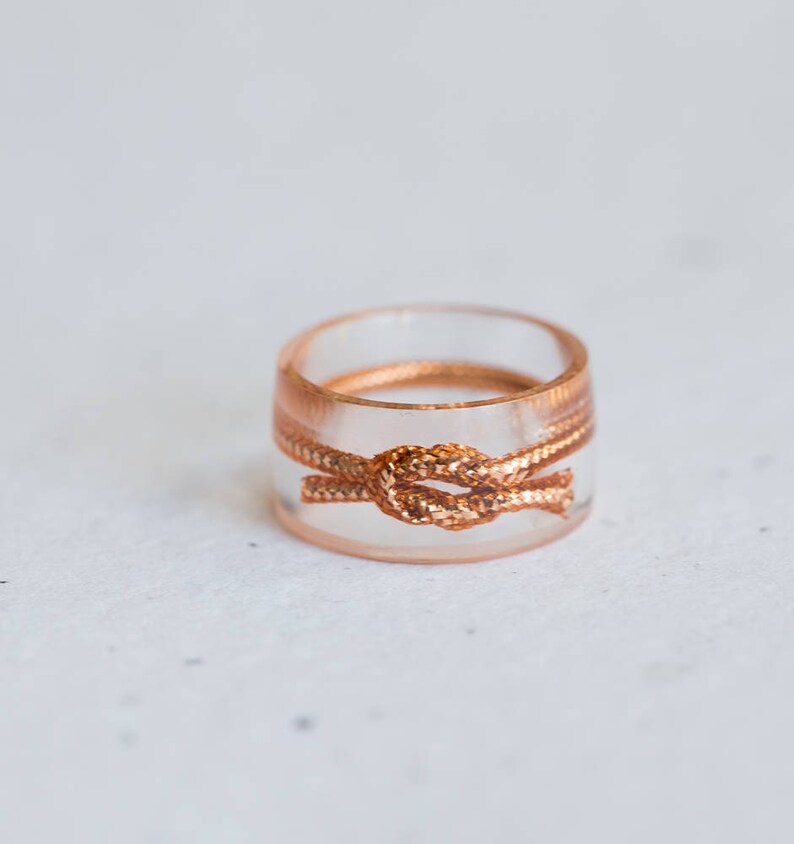 Love Knot Wide Band Gold Resin Ring Men Women Ring Big Size Smooth Ring OOAK minimal chic minimalist jewelry
US$ 41.69
This unusual wide band love knot smooth clear transparent ring is made from high quality eco resin.Would be perfect for men and women.My resin jewellery is cast in handmade by me silicone molds, hand sanded and hand polished. Minor imperfections may result such as tiny bubbles. My resin rings are comfortable to wear and don't have raw, sharp or unfinished edges. Each ring is unique and slightly different, please keep in mind that yours won't be identical to the photo but very similar. Available sizes (US): 6, 8, 10, 11Height: approx. 10mmDon't know your ring size? Go here: http://bit.ly/rn2lJ***This listing is for ONE ring. You will receive love knot wide band smooth transparent clear ring.***Please note that due to monitor differences, colors may vary slightly.See all my handmade items from resin: ? Thank you for looking! ?????????Enter my shop here:All of my designs are handmade and should be treated with care. I only use eco-friendly epoxy resin which is durable and long-lasting material. Proper cleaning and maintenance is essential to the longevity of your ring. It normally shows no signs of wear/tear if treated properly. I offer a high quality product that will last several years. However, certain rings (especially once with a thin band) are fragile and need to be treated with care. A ring can crack if knocked against a hard surface. The surface of a ring is highly polished and may be scratched if in contact with abrasives. Using abrasive cleaners or scrubbing pads will dull the surface of the ring. It is recommended to take off a ring while washing your hands and avoid contact with products containing alcohol and /or chemicals (including hand sanitizers). Finally keep your ring away from direct sunlight to maintain its original color.Getting the Correct Ring Finger SizeResin rings are a little bit wider and don't slide easily onto the finger as the other thin metal rings. For a comfort fit, I recommend to order about half to one full size larger if you are stacking several rings together.© daimblond. All rights reserved.
shopping_cart Buy Now
BalanceFrom GoYoga+ All-Purpose 1/2-Inch Extra Thick High Density Anti-Tear Exercise Yoga Mat and Knee Pad with Carrying Strap
$17.99
Comes with a regular mat and a knee pad. Regular mat measures 71" Long 24" Wide, 1/2" Thick, ensures comfort for people of all shapes and sizes. Knee pad measures 24" Wide 10" Long, 3/5" Thick With double sided non-slip surfaces, Balance From all-purpose premium exercise yoga mat Comes with an excellent slip resistant advantage to prevent injuries. It also comfortably cushions spine, hips, Knees and elbows on hard floors Exceptional resilience allow you to keep your balance during any exercise style. Moisture resistant technology makes the mat to be easily washed with soap and water Easy strapping and light weight feature are added to this mat for easy Transport and storage. Balance From all-purpose premium exercise yoga mat is manufactured exclusively by Balance From A free yoga mat strap is included. All genuine Balance From products are covered by a 100% Balance From satisfaction guarantee and 2-year Balance From Warranty. Customer satisfaction is our highest priority
shopping_cart Buy Now