Outward Hound Roadkillz Toy
$4.45
2 INVINCIBLES SQUEAKERS – Includes 2 Invincibles Squeaker that keeps squeakin' if punctured DURABLE RUBBER MOLDING – Molded tire track center adds interesting texture CHEW SHIELD – An extra layer of durable material to create an inner protective shield TUGGING FUN – Roadkillz are great for tug or fetch PLAY IT SAFE – No dog toy is indestructible – remove & replace if parts become separated
shopping_cart Buy Now
share Share
Iconic T7 Men's Track Pants
$60.00
PRODUCT STORYFresh from the PUMA Archives, were bringing the T7 out of retirement to update the timeless style for modern streetwear. These Iconic T7 Track Pants combine the slim cut of the OG silhouette with dual side pockets, an adjustable drawc...
shopping_cart Buy Now
Dusky Blue Oversized Boyfriend T Shirt
$18.00
Basic but essential, this oversized boyfriend T shirt is perfect for all occasions. In a dusky blue, style up with your leggings and killer heels or down with your box fresh kicks.
shopping_cart Buy Now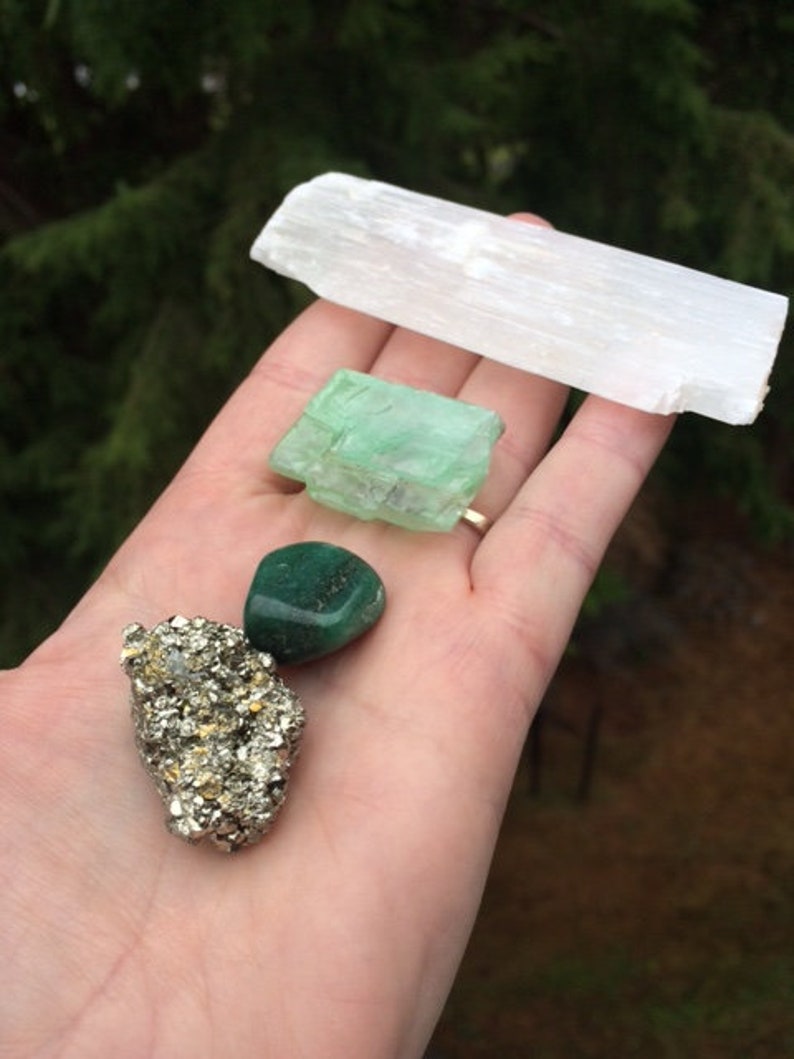 Abundance and Prosperity Crystal Kit (just crystals), Pyrite, Aventurine, Green Calcite, Selenite
US$ 18.34
Abundance and Prosperity Crystal Kit includes one each: Green Calcite, Green Aventurine, Pyrite, Selenite ruler (small)Pyrite cluster (Practicality): It is believed that possession of pyrite attracts money. Some use Pyrite to stimulate the intellect and enhance recall of information. It helps to overcome fatigue and increases stamina that aids in materializing concepts.Green Aventurine (Prosperity): Aventurine is a positive stone of prosperity and is said to promote tranquility, positive attitudes, health and well-being. Also encourages creativity and courage. Green Calcite (Balance): Green Calcite is used to aid in restoring your emotional balance and releasing old beliefs that no longer serve you. It is also used for prosperity and to absorb negative energy.Selenite (Insight): Helps to clear negative energy and reprogram your crystals. Also helps to promote flexibility. Selenite also provides clarity of mind, expanding ones awareness. Keep it away from water as it will dissolve. Before you start working with crystals and gemstones, they should be cleansed. There are several ways to cleanse crystals, the ones I use most frequently are: 1. Move your crystal back and forth through the smoke of burning sage (or piece of Palo Santo)2. Place your crystal on a slab of Selenite for a few hours3. Use Tingsha bells to cleanse the crystals through sound4. They can also be left out in the moonlight (especially on a full moon to charge them). However do not keep them too long in the sunlight as over time some crystals may lose their vibrant colour.These crystals are natural so please allow for any imperfections. Pieces may not be as shown, I will intuitively select the pieces for you.
shopping_cart Buy Now
Scala Cellulite Massager and Remover Brush Mitt
$9.99
Amazing cellulite remover by massaging away your fat pockets. Reduce cellulite with daily use to stimulate your skin, drain excess fluids, and release trapped toxins. Cellulite brush has a specially designed nubbed surface to stimulate and prep your skin. Remove cellulite by using it in the shower with cellulite cream or cellulite oils. Do not rub on dry skin. Anti cellulite treatment plan works best in conjunction with a healthy diet and plenty of exercise. You'll begin to lose cellulite pockets on your thighs and buttocks.
shopping_cart Buy Now
Essentials Men's Sweatpants
$40.00
PRODUCT STORY With a sleek, tapered leg and a relaxed fit, our Essentials Sweatpants make comfortable look cool. FEATURES BENEFITS BCI: PUMA partners with Better Cotton Initiative to improve cotton farming globally DETAILS Regular fitElastic wa...
shopping_cart Buy Now
PRETTYLITTLETHING Black Slogan Beanie
$15.00
Keep your look cosy with this beanie doll. Featuring a black material with 'PrettyLittleThing' slogan detailing, team this with your winter essentials for a look we are loving.
shopping_cart Buy Now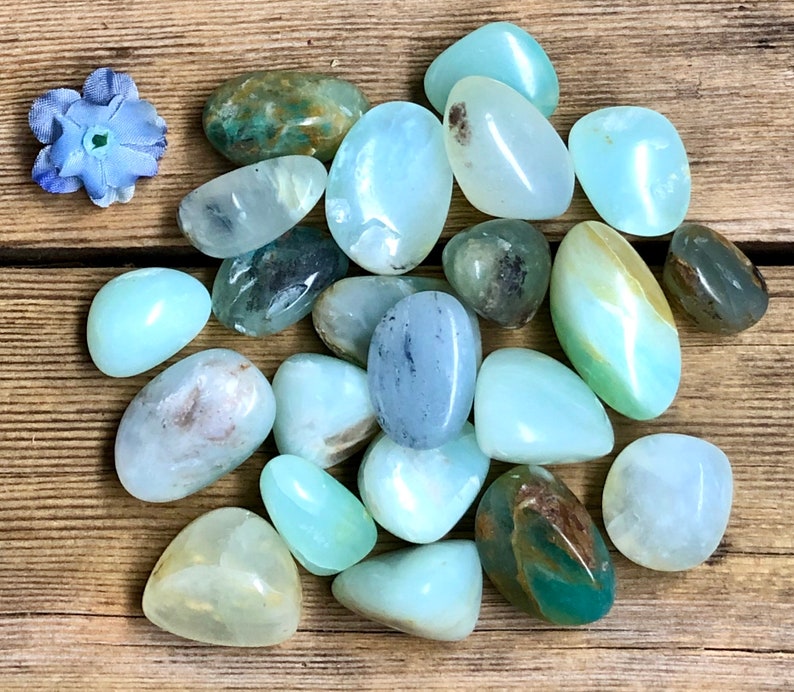 Blue Opal Tumbled Stone
US$ 5.00
?This listing is for one Blue Opal tumbled stone from Peru. You will receive a tumbled stone that is 0.7 - 1.2 inches.?I will intuitively choose one for you. If you have specific requests please include a note with your order and I will do my best.?All crystals and stones have been cleansed with sage and Palo Santo wood.
shopping_cart Buy Now
Hot Vita Hot Gel ThermoActive – Workout Enhancer Sweat Cream with Coconut oil, Jojoba Seed Oil, Coffee Arabica Seed Extract, Olive Oil and Green Tea Leaf Extract for Women (4 Ounce)
$19.00
SWEAT & BURN CALORIES: Enhance all your exercise results by increasing sweat, boosting calorie burn and firming your body with our Hot Gel formula. Apply pre-workout in your belly or other trouble areas to feel the burn. Combine with a healthy diet and soon you'll have those sweet abs of steel you've been working for. ULTIMATE WORKOUT BOOSTER: Just apply it, work it and boost it! Hot Gel increases blood circulation in areas like stomach, legs and arms to accelerate exercise warm-up time and recovery. Improved blood flow to muscles fights lactic acid and helps you push through your toughest workout. Powerful natural ingredients will make you sweat more during your workout, keeping you motivated and improving your results. ALL-IN-ONE FORMULA: Our Hot Gel is an all-in-one, premium workout enhancer cream with a powerful, high-quality blend of active ingredients like Coconut oil, Jojoba Seed Oil, Coffee Arabica Seed Extract (anti cellulite), Olive Oil and Green Tea Leaf Extract. Our unique formulation is vegan, paraben free, not-tested on animals and is made with Non-GMO ingredients. Manufactured in the USA in a GMP and FDA registered facility. MAKE THE MOST OF IT: To make the most of Hot Vita Thermoactive Hot Gel just apply an ample amount of product (enough to scoop with four fingers) into stubborn body areas like abs, legs, arms and back. Massage the gel in circular motions to spread evenly. Apply right before your exercise activity and start getting your sweat on. Combine with our Hot Vita Copper Sweat Belt to increase thermal temperature and results. HOT VITA PROMISE: Hot Vita set out to develop products that make the transition into a healthier lifestyle easier. Motivated women are our inspiration and as so, our goal is to empower them to take the first step to healthier lifestyle changes that last. If for any reason you don't love your Hot Vita Thermo Active Hot Gel, just contact us and we'll replace or refund your order. No questions asked!
shopping_cart Buy Now