Outward Hound Hedgehogz Squeaky Dog Toy – Interactive Cuddly Soft Toy for Dogs - Tough & Durable Plush Fluffy Toy for Awesome Pets
$4.60
CUTE ANIMAL PLUSH: With soft faux fur and minimal seams, the Hedgehogz stuffed dog toy is an adorable fluffy character your pup will love to cuddle. SQUEAKER TOY: This durable dog toy has an irresistible noisemaker to encourage natural hunt and play behavior. Squeaky dog toys keep pets engaged for longer! SOFT & HUGGABLE: Our cuddly and durable soft dog toys have a unique rounded shape that dogs love to carry, roll and snuggle up to when it's time for bed. RANGE OF SIZES: Hedgehogz are available in a range of 4 sizes to suit both large and small dogs, and the X and XL plush dog toys feature additional grunty noisemakers. INTERACTIVE PLAY: Great for solo play, these plush squeaky dog toys are also ideal interactive dog toys ideal for fetch and retrieve games with your canine friend.
shopping_cart Buy Now
share Share
PUMA Blaster Men's Pants
$55.00
PRODUCT STORYYou'll want to take your time at the gym. These training pants are made of a 100% polyester, woven fabric that provides optimum flexibility and moves with you during your workout. PUMA's dryCELL tech uses high-quality materials to dra...
shopping_cart Buy Now
Rexx Khaki Round Neck Side Split Sweater
$32.00
Get ready for the cold winter months with this super soft and comfortable side split sweater. Dare to wear with bare legs or wrap up with a pair of fitted jeans; you set the style rules.•   Length Approx 76cm/30" (Based on a sample size UK S/M)•   Model wears Size UK S/M
shopping_cart Buy Now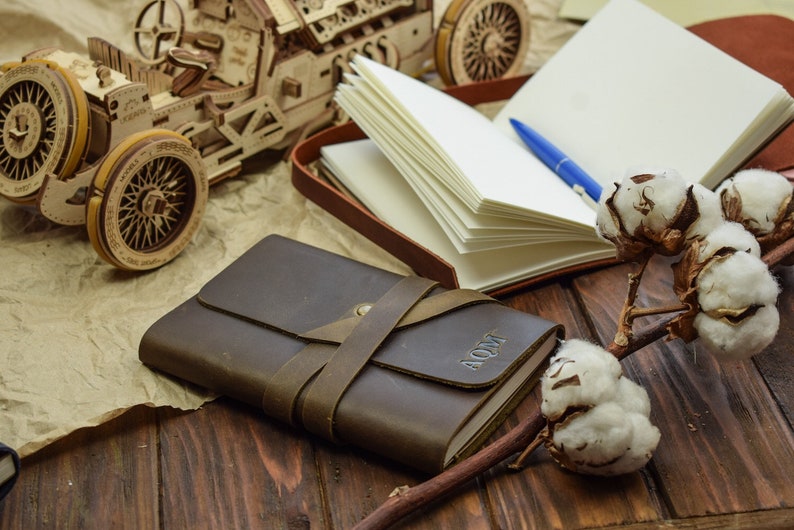 Leather Journal / Personalized Journal For Women & Men / Fire-Branded Custom Stamp/Refillable/Genuine Leather
US$ 19.95+
The journal is refillable.???SIZES ??? Small4.25 x 6 inchesInsert: 4 x 5.75 inchesMedium6 x 8.5 inchesInsert: 5.75 x 8.25 inchesEach journal includes one notebook with 80 pages (front and back) cream-toned unlined paper. ???Personalization???It is branded with your name/initials.Branding can be done on the front side (standard) and/or on the backside (extra).??? MATERIALS ???We use 100 % genuine leather ??? PAYMENT ???We accept payments as following:+ PayPal (If you don't have a PayPal account or you can't use it, please read the Etsy article about making such payments )??? NOTES ???The color on the photo may be different from real model.Processing time The time I need to prepare an order for shipping varies depending on a period. Please see an estimated shipping timeline We provide you with tracking number for sure!
shopping_cart Buy Now
TC1 Sculpt, Premium Athletic Skin Tightening Topical Cream, 4.5 oz.
$59.99
TC1 SCULPT helps Rebuild Dermal Structure of the skin and Lifts Saggy Skin with noticeable results starting in as little as 4 Weeks. Smooth Lines and Wrinkles by firming up the skin with our unique formula. The Regenerating and Anti-inflammatory Properties only require you to apply TC1 SCULPT 2 times per day in order to increase the thickness and density of the skin providing firmness in both the superficial and deeper layers which provides anti-wrinkle effects By applying TC1 Sculpt just 2 times a day for 2 weeks straight you will see reduced sagging and diminished wrinkles for an overall younger looking skin. Enhances the strength of the skin | Stimulates the production of Collagen Improves the structural properties of the skin
shopping_cart Buy Now
Tec Sports Men's Sweatpants
$29.99
PRODUCT STORYTrain hard but stay cool in the sleek and stylish Tec Sports Sweatpants, featuring dryCELL moisture-wicking technology to keep you comfortable while on the go and forwarded side seams for maximum flexibility.FEATURES + BENEFITSdryCELL...
shopping_cart Buy Now
White PEACHY Printed PJ Romper
$28.00
this romper is the perfect for adding some sass to your nightwear collection. Featuring a super soft white fabric with a peach print all over and a 'peachy' slogan on the back, wear this romper for lounging or sleeping, whats not to love?
shopping_cart Buy Now
Signature KEYPER Pretty Purple
US$ 25.00
Made in USATrouble keeping track of your keys? Not anymore! Slip the KEYPER over your wrist when you're on the move, or clip to your handbag strap for quick access to your keys. The KEYPER is as strong as it is stylish, and can carry up to 20 lbs. Loop and snap around your shopping bags, cart, backpack, rolling suitcase, baby stroller, or treadmill bar for total security, cleanliness, and convenience and as you take the world by storm.- Material: 100% animal-friendly polyurethane, soft leather-like fabric. Features superior abrasion, tensile, and tear strength. Metallic gold zipper and snap hook.- Size: 1.25" wide x 7" long (wristlet material). Total length with key ring is 10.75".
shopping_cart Buy Now
OUTERDO Arm and Thigh Trimmers for Women & Men(4 Piece Kit) Body Exercise Wraps Adjustable to Lose Fat Reduce Cellulite and Improve Sweating, Slimmer Kit-Toned Muscles Natural Fat Burning
$12.99
?Increase sweat & Lose weight?Arm and thigh trimmers can help warm your arms and thighs during cardio and strength training, to increase your body's natural thermogenic rate, burn your fat, promote perspiration and blood circulation, allowing you to shed excess water weight and promote healthy, safe, and effective natural weight loss. ?Quality material & Easy to use?High-quality compression fabric with high air permeability, and made of latex-free neoprene has superior heat insulation performance so that you wear comfortable. They're easy to wear, simply stretch them around your arm and thigh area and secure the straps, and you're set. The trimmers' grid inner will not only prevent moisture sweat but also reduces sliding during workouts. ?Lightweight & Flexible?Flexible and lightweight design, surprisingly comfortable, can be adjusted according to your shape and size, suitable for both men and women. Arm Trimmers - 15.66" x 5.66"(L X W) recommended for arms up to 14.66"; Thigh Trimmers - 26" x 7.12" (L x W) recommend for leg up to 25". Please confirm the size before purchase. ?High-quality exercise?Applicable occasions for Bodybuilding, Weightlifting, Strength training, Mountaineering, Basketball, Tennis, Golf, Wait, and more. Make your muscles of arm and thigh more efficient during exercise. Recommended usage frequency is 4~6 hours daily, please not use it during bedtime. ?What we provide?This Slimmer Kit includes 2 x Arm Trimmers, 2 x Thigh Trimmers. If you have any questions about these products, please feel free to contact us, we will provide you with a satisfactory solution and you can purchase with confidence!
shopping_cart Buy Now