Fattiez Round Squeaky Plush Dog Toy by Outward Hound, Small, Pig
$4.79
SHAPE DOGS LOVE: Dogs love plush toys that they can chew with as much as they can cuddle with. Outward Hound Fattiez have the round shape dogs can cozy up with and squeak with all day long. SILLY SOUNDS: Each Outward Hound Fattiez dog toy is built to squeak to its own silly sound. The Fattiez Chicken makes a fun chirping squeak while the pig, cow and sheep all grunt to the beat of your dogís bite. MOLAR TOUGH: Donít be fooled by these cute critters, Outward Hound Fattiez are as durable as they are cute and are made with minimal seams for a more round, yet tough molar shape. CUDDLY CHARACTERS: Choose from your favorite farm animal Fattiez with choices ranging from miniature chickens to a super sized stuffed sheep! FARM ANIMAL FUN: Bound to become your dogís favorite farm animal, Outward Hound Fattiez are big on sound, size and fun.
shopping_cart Buy Now
share Share
BMW M Motorsport Drift Cat 8 Toddler Shoes
$50.00
PRODUCT STORY The Drift Cat returns in this fresh update for all our mini BMW motorsport fans. The streamlined silhouette features a low profile look with a synthetic leather upper and easy slip-on with a hook and loop strap closure. DETAILS Low...
shopping_cart Buy Now
Mustard Pinstripe Belt Detail Wide Leg Jumpsuit
$62.00
Make a bold statement in this show-stopping jumpsuit. Featuring a mustard material with a contrasting pinstripe, waist belt detail and a wide-leg fit. Style this with strappy heels and a mini bag to complete the look.
shopping_cart Buy Now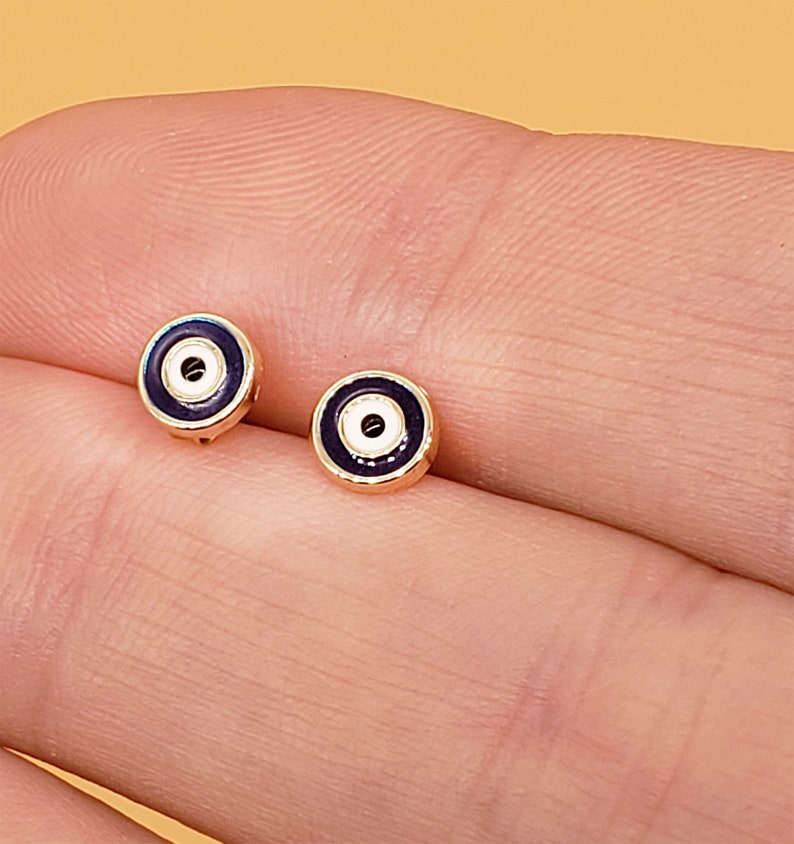 Evil-eye stud earring,Dainty evil eye studs,Protection jewelry 14k,Gold evil eye earrings, Evil eye jewelry. Ear studs.
US$ 49.00
Evil eye earring in 14k gold is a dainty post studs for that stacked Av ant grade look or keep it dainty and simple.Stunning minimalist style Evil Eye studs in 14k solid gold are perfect earrings with any outfit, you can literally wear it everyday specially for work. They are just adorable on the ear and plus it's very lightweight.Evil Eye studs are cutest as a gift for:Christmas,Mother's day,Anniversary, Birthday, Bridesmaid BaptismalSweet 16th and many more special occasions in your life.How it's made?We only use finest solid gold to make our 14k earrings. My very experienced and crafty jewelers have been in a business for over 27 years and counting. I can offer best price on the market because all my items are made in New York City. I'm not a retailer who purchase items from overseas."Quality and experience you can depend on" Proudly made in USA!** SIZE of the wing studs**5, little over Comes with a 10kt back and posts.Comes as a pair,**COLOR**Yellow gold.ETAI usually need a 10 business days to finish the production.If you need a rush shipment after a purchase please email me, I usually respond pretty quickly.I'm here to assist you for any questions
shopping_cart Buy Now
Tumaz Yoga Mat Strap, Adjustable Mat Carrier Sling & Stretching Strap with Thick, Durable and Comfy Delicate Texture, 64" & 85" Inches, Multiple Color Choices [Mat NOT Included]
$7.45
.??Reliable Durable but Comfy? - Our strap is made of thick polyester cotton which is much more durable than normal cotton but remains the softness and comfort of cotton. ??Just the Best? - 2.5 mm thickness, eco-friendly dyeing, special tight-knit technique, and delicate texture. The best strap you can find in the market. ??Multi-Purpose? - It's not just the carrier to hold your mat, also can be used as a stretching strap. ??Skin-Friendly? - Tumaz yoga mat sling made by the perfect skin-friendly fabric. Never cut your hand or shoulder. ??Unmatched Customer Service? - 100% satisfied or fully refunded! Tumaz provides a replacement or refund of ALL products within the 70-day warranty period. No reason needed, no hassle: itís that simple!
shopping_cart Buy Now
Replicat-X Pirelli Motorsport Shoes
$54.99
PRODUCT STORYA legend in the industry, Pirelli is one of the pillars of premium racing culture. The Replicat-X Pirelli takes on the ferocity and form of the modern racecar while staying true to PUMAs authentic Motorsport DNA. This limited edition ...
shopping_cart Buy Now
Chartreuse Plunge Belted Detail D Ring Jumpsuit
$55.00
This jumpsuit is everything we are loving this season. Featuring a chartreuse material with a plunging neckline, a waist-cinching D ring belt and a pocket detail. Team this jumpsuit with barely-there and a pendant necklace to complete the look.
shopping_cart Buy Now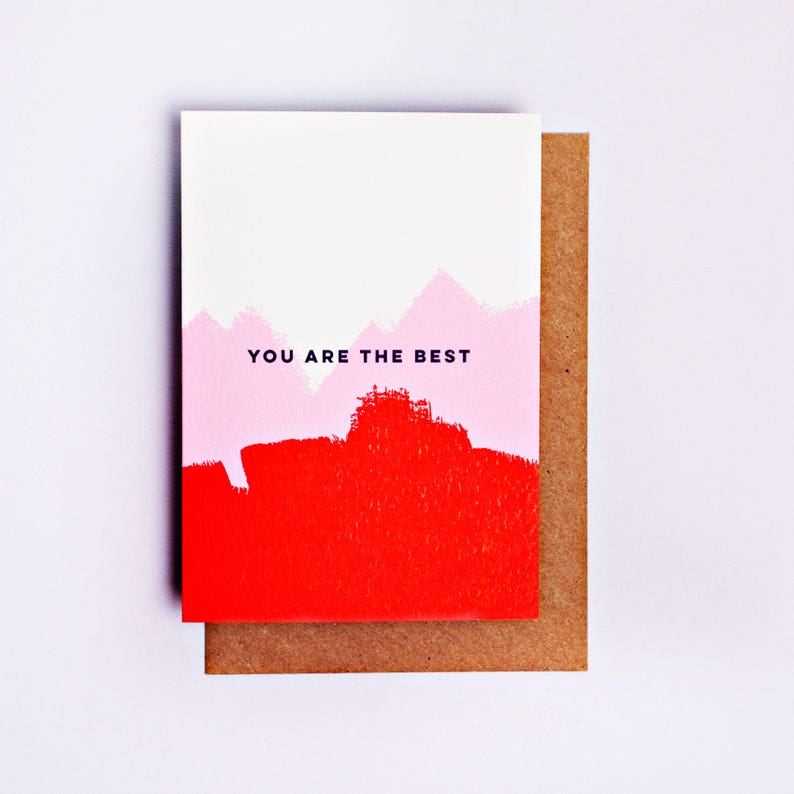 You Are The Best Card
US$ 4.75
You are the best, right? We all know awesome people Ė maybe they have something to celebrate, or maybe, theyíre just always the best. Whatever it is, tell them know about how great they are by giving them this awesome card with a super cool graphic red, pink and blue brushstroke print. With it's bold colours and text, this is the perfect fashion card to go along with any of my illustrations. Even by itself with a great message, it's the perfect fashion gift to say congratulations. This standout card will make the perfect way to say you are awesome, or even happy mothers day that they will want to keep long after you've given it.This graphic card is blank on the inside so you can customise however you like- write the perfect message of encouragement.It's an A6 card, printed in the UK on 300gsm Fresco Gesso FSC certified paper, which gives it a lovely texture and rich colours. Comes with a kraft envelope and is packed in a biodegradable film bag.
shopping_cart Buy Now
Gaiam Essentials Yoga Block (Set of 2) - Supportive Latex-Free EVA Foam Soft Non-Slip Surface for Yoga, Pilates, Meditation
$10.99
STABILITY + BALANCE: Yoga blocks provide the stability and balance needed in your practice to help with optimal alignment, deeper poses and increased strength DURABLE SUPPORTIVE FOAM: These lightweight and supportive foam blocks are constructed of a durable foam with a nonslip surface and beveled edges for easy gripping. Premium blocks are 50% denser than standard EVA blocks MODIFY + ALIGN: Use under your hands, feet or seat (meditation) to ensure the proper alignment needed in order to safely support and modify poses to suit your level of flexibility If you feel tight, don't risk injury and grab a block or two EXTEND + DEEPEN STRETCHES: Blocks make for the ideal yoga prop and companion, as they are an important tool in your practice to help extend, support and deepen your stretches while also working to increase your range of motion CARE INFO: Spot clean with mild detergent - towel or air dry (Dimensions: 9 inches W x 6 inches H x 4 inches D / Weight: 4.6 Ounce) Sold as 2 Pack
shopping_cart Buy Now