Iconic MCS Men's Track Pants
$39.99
PRODUCT STORYThe MCS Tracksuit first appeared in the 80s club scene, and quickly became popular among MCs and hip-hop fans. Today we 're bringing the MCS collection back because classics - whether they're styles or songs - only get better with age...
shopping_cart Buy Now
White Stripe Mesh Triangle Bra
$22.00
This triangle bra is our new lingerie saviour. Featuring a white striped mesh material with double cross over straps and a hook and eye fastening on the back, team it with the matching thong for the ultimate lingerie look.
shopping_cart Buy Now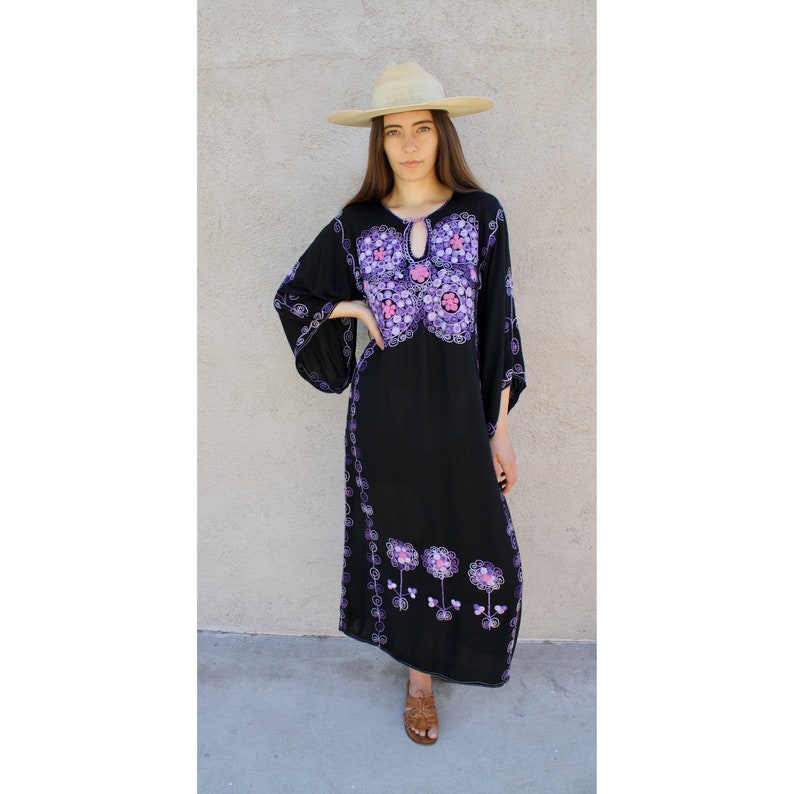 Indian Rahel Dress // vintage 70s purple boho hippie black midi maxi hippy 1970s hand embroidered // S/M
US$ 68.00
vintage Indian dress in black with elaborate hand embroidery throughout. ultra soft rayon. angel sleeves. aside from minor signs of wear, very good vintage condition. approximate size S/M; please refer to measurements. length // 51bust // 36
shopping_cart Buy Now
Sports Research Sweet Sweat Premium Waist Trimmer (Yellow Logo) for Men & Women. Includes Free Sample of Sweet Sweat Gel!
$21.95
GET YOUR SWEAT ON: The Sweet Sweat Waist Trimmer is designed to enhance your workout by helping to improve thermogenic activity and SWEAT! FREE Bonus: Includes breathable carrying bag and a sample of our bestselling Sweet Sweat Gel. Use Sweet Sweat along with the Trimmer to help maximize your results.* CONTOURED & FLEXES FOR CUSTOM FIT: The Sweet Sweat Waist Trimmer is naturally flexible to adjust to your size and shape and contoured to fit around your waist comfortably during exercise. Please note - Waist Trimmer should be worn loose enough to provide a full range of motion during your workouts. PREMIUM QUALITY: Made with extra thick, latex-free Neoprene for an enhanced sweating experience. But donít worry about the extra Sweat, our Waist Trimmer's grid inner lining will not only repel moisture absorption but also limit slipping and bunching during your workout.* SIZING: 8in Width x 41in Length - Measure from the widest part of your stomach NOT your pant size
shopping_cart Buy Now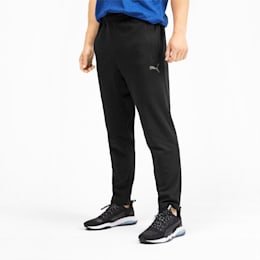 Reactive Trackster Men's Training Pants
$34.99
PRODUCT STORYStay a step ahead of the trainer with these Reactive Training Pants. Whether you're training hard at the gym or lounging at home, these versatile pants will keep you dry and comfortable with dryCELL tech and a stylish, tapered fit.FEA...
shopping_cart Buy Now
Silver Padlock Layering Necklace
$12.00
This layering necklace is sure to give your look an update. Featuring a silver layered chain and a padlock pendant, we are obsessed.
shopping_cart Buy Now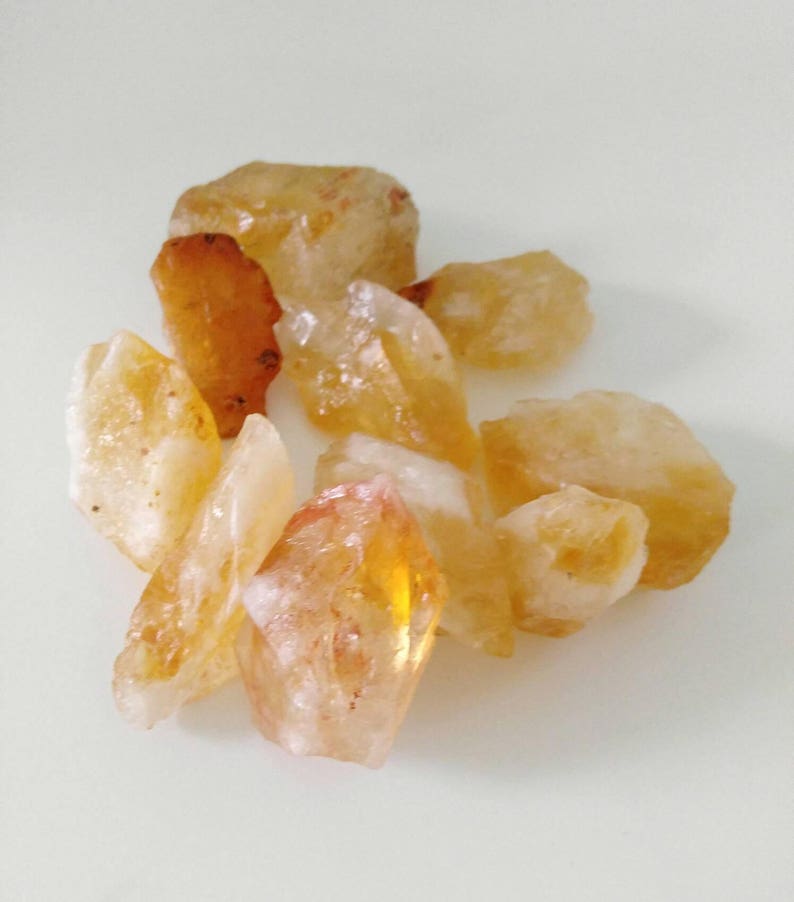 Rough Citrine~Healing Crystals~Citrine~Brazilian Citrine Crystal~Abundance~Cleansing~Protection~Balance~Energizing~Decorative Crystals
US$ 2.58
Large Raw Brazilian Citrine Crystals, Measuring approx 1.5 inches Meanings: Citrine is a powerful cleaner and regenerator. Carrying the power of the sun, this is an exeedingly beneficial stone. It is warming, energizing and highly creative.Citrine is one of the stones of abundance. Healing, Citrine is an excellent stone for energizing and recharging. Placement: Wear on fingers or throat in contact with the skin. Wearing a Citrine point down brings the golden ray of spirit into the physical realm. Position as appropriate for healing. Place in the wealth corner of your home or business, or in your cash box. Wealth corner is the farthest back left point from your front door or door to an individual room.Citrine fades in sunlight.Cleansing, this is one of the crystals that never needs cleansing. It absorbs, transmutes, dissipates, and grounds negative energy and is therfore extremely protective for the environment. Programming Your Crystal. Crystals need to be dedicated to the purpose for which you use them. Dedicate a new crystal as soon as you have cleansed it. This focuses the energy. (More information on programming your Crystal, can be found in the book "The Crystal Bible" by Judy Hall and through various online sites.* All information is for informational purposes only. No claims are made. * The Crystal Bible by Judy Hall* Crystals may vary slightly in size and color from pictures
shopping_cart Buy Now
Sports Research Sweet Sweat Jar, 6.5 Ounce (1 Count)
$20.79
Targets "Slow to Respond" problem areas Substantially imporves Circulation & Sweating Encourages Thermogenic and Muscle activity during exercise Clean fresh scent will take away the fear of feeling offensive during and after your workout Fights muscle fatigue and painful injuries such as shin splints, pulls and strains
shopping_cart Buy Now