Outward Hound Invincibles Puppy Dog Squeaky Toy
$3.92
INVINCIBLES SQUEAKER – Includes 1 Invincibles Squeaker that keeps squeakin' if punctured NO STUFFING – This dog toy stuffing free for less mess & more fun CHEW SHIELD – An extra layer of durable material to create an inner protective shield DURABLE SEAMS – Stitched seamz add an extra layer of strength PLAY IT SAFE – No dog toy is indestructible – remove & replace if parts become separated
shopping_cart Buy Now
share Share
Iconic MCS Men's Track Pants
$29.99
PRODUCT STORYLet your workout make a statement in our Iconic MCS Track Pants. Featuring sleek chevron accents and an adjustable fit for ultimate comfort, these pants let you elevate your everyday wear and your workout at the same time.DETAILSRegul...
shopping_cart Buy Now
Champagne Satin Button front Shirt
$40.00
This lush champagne satin shirt is the perfect addition to any look this season. Featuring a button up front, style this versatile shirt in whichever way suits you best. Wear open and style with a layered necklace and metallic pants for a going out-out look or opt for a more feminine option and button up for your date night with bae.
shopping_cart Buy Now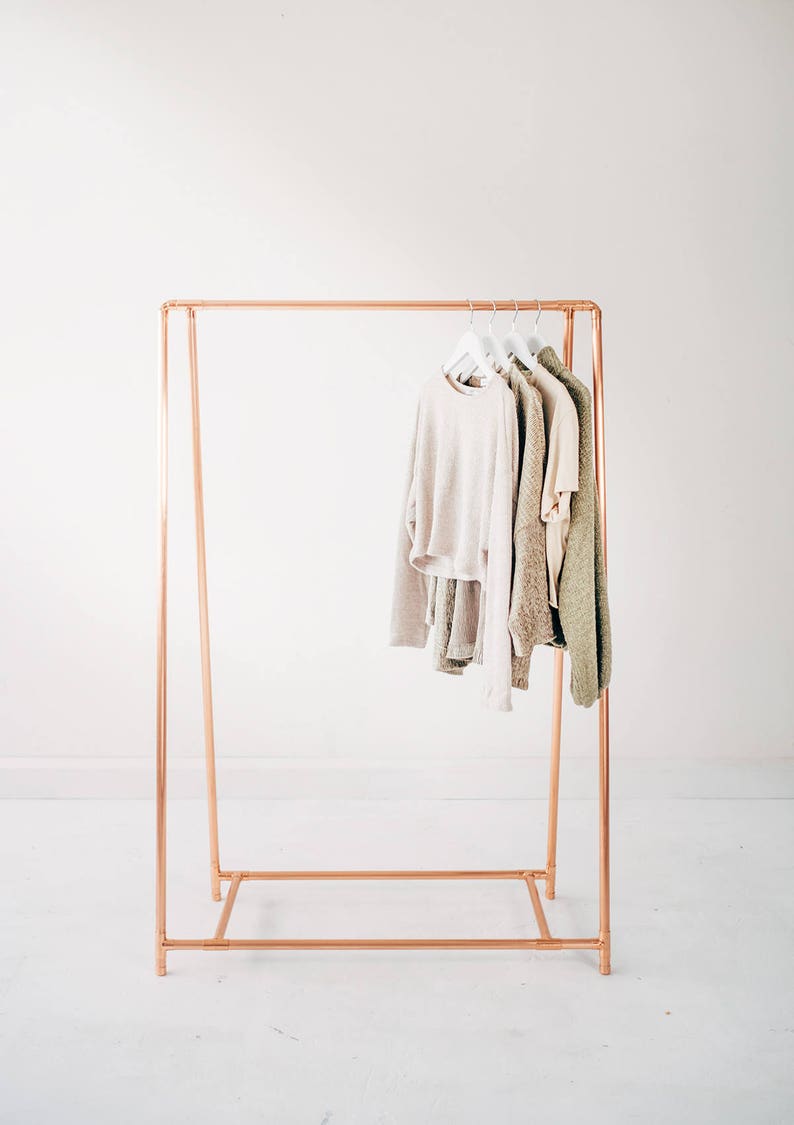 Copper Pipe A Frame Clothing Rail / Garment Rack / Clothes Storage
US$ 264.62+
This copper clothing a-frame rail will complement your home, shop for retail display, or studio. Made using 100% copper metal by Little Deer in Brighton, UK.Baskets, boxes, shoes and other items can be placed along the bottom bars for extra storage or the bottom can be left open to highlight the airy, open, construction.Each garment rack is made to order from industrial copper pipes and fittings. Once finished your rail will be sanded, polished and sprayed with a strong coating to ensure it keeps its bright copper colour. Please allow 1 - 2 weeks for postage to give us time to make your rail. If you need your rail quicker than 2 weeks please email us as we can offer a fast track service hello [!at] thelittledeer.co.uk.Measurements:Height: 145cmLength: 100cm or 120cmDepth: 40cmIf you would like a different size rail please contact us on hello [!at] thelittledeer.co.uk as we accept bespoke requests. This rail is very strong but is not indestructible so please don't overload with lots of heavy items! The recommended weight limit for this rail is 30kg spread evenly across the length.If you would like to order a bulk number of over 5 rails please email us hello [!at] thelittledeer.co.ukCopper naturally tarnishes and loses its shine and colour over time however all our copper products are treated with a coating to ensure they keep their rose gold colour and shine. This makes our designs unique and extra luxurious. We are experts within copper construction and are happy to answer any of your questions at hello [!at] thelittledeer.co.uk
shopping_cart Buy Now
Hair Growth Oil Serum Liquid Hair Loss for Women & Men Dense Thicken Hair
$15.99
For fuller hair and accelerated hair growth with the power of nature to a vital and strong hair structure, from the hair root to the tips. The entire hair growth is naturally increased, compacted, strengthened and accelerated. Your hair roots will be activated. Very fine or thin hair will be stimulated to vigorous growth and new hair can grow. NATURAL HAIR PROTECTION - Can promote blood circulation and stimulate hair regrowth, repair damaged hair and nourish the scalp. Have the effect of cleaning the hair, can promote cell regeneration, and balance the secretion of sebum. ANTI-HAIR LOSS- Detoxify the scalp and encourage healthy hair, strength and resiliency, accelerate the scalp blood circulation and promote metabolism, so they accelerate hair growth and enhance the firmness, density and elasticity of the hair itself. GENTLE AND EFFECTIVE-This exclusive hair growth vitamins make hair soft and smooth, locking in nourishment and making hair healthier, damage-free and reduce shedding, increase the hair. FOR ALL HAIR TYPES - Perfect for normal, thinning, color-treated, curly and/or ethnic hair. Can be used by men and women.
shopping_cart Buy Now
Evostripe Warm Men's Pants
$34.99
PRODUCT STORYA perfect blend of style and performance, these pants are the total package, with warmCELL tech to keep you warm on colder days and Evostripe cutlines for flexible movement.FEATURES + BENEFITSwarmCELL: Thermal insulation traps heat cl...
shopping_cart Buy Now
Nude Mesh Ruffle Blouse
$45.00
This blouse is sure to elevate any look doll. Featuring a nude mesh material with a ruffle detailing, we are obsessed. Team this with wide-leg trousers and strappy heels for day drinks with your bestie.
shopping_cart Buy Now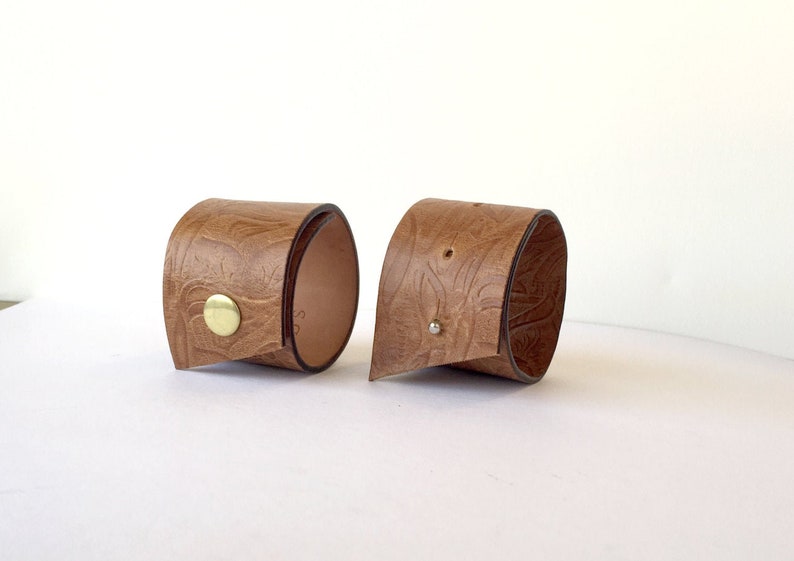 Leather Cuff Bracelet, 2 Styles, Belt Bracelet, Women's Cuff Bracelet, Wide Leather Cuff, Recycled Jewelry, Western Jewelry, Leather Jewelry
US$ 19.99
These unique cuff bracelets were crafted from a repurposed belt. The cuffs are made from a tooled brown leather with a subtle floral paisley design. They are 1.9" wide.This is a great eco-friendly option for a gift or for yourself since they are 95% recycled materials. (Design A is 100% recycled materials.)Design A has a silver hook and eye closure.Design B has a brass snap closure.Both options are adjustable. The diameters are:Design A - Adjusts to 5.5", 6.5", 7.5"Design B - Adjusts to 7.25" and 8.25"***50% OF THE PROCEEDS OF EVERY SALE goes to support Branch 15, a non-profit organization that provides transitional living and guidance for women on the path toward recovery. Every purchase helps support this group and empowers women to reach independence and to become healthy and whole.Find out more about Branch 15 at: http://branch15.org
shopping_cart Buy Now
TC1 Waist Belt Premium Stomach Wrap, Tummy Trimmer, Weight Loss Belt for Men and Women
$29.99
?GET YOUR SWEAT ON: TC1 Sweat Belt increases your core temperature during exercise enhancing thermogenic activity and sweat. ?ENHANCE YOUR EXERCISE: Use TC1 Sweat Ignition Workout Gel along with waist trimmer to enhance your exercise. ?CONTOURED & FLEXES FOR CUSTOM FIT: TC1 Sweat Belt is contoured to fit around your waist comfortably and is naturally flexible, so it adjusts to your shape & size. Simply stretch it around your mid-section, secure the Velcro closure, and you're ready for your workout. ?PREMIUM: Made with the Premium latex-free Neoprene for Superior heat insulation. The Sweat Belt's inner lining will not only repel moisture absorption but also limit slipping and bunching during your workout. ?SIZING: Fits up to 41 inches | CLEANING: Simply wipe with a damp cloth after use and hang to dry. Do not machine wash.
shopping_cart Buy Now