Rebel Bold Men's Tee
$25.00
PRODUCT STORY In classic colors, with dropped shoulders for improved flexibility and bold PUMA branding, the Rebel Bold Tee kicks casual up a notch. FEATURES BENEFITS BCI: PUMA partners with Better Cotton Initiative to improve cotton farming gl...
shopping_cart Buy Now
White Croc Tote Bag
$40.00
Store all of your essentials in style in this dreamy tote bag doll. Featuring a white croc material and a grab handle, we are totally obsessed doll.Approx Height: 38.5cm/15"Approx Width: 39.5cm/15.5"Approx Depth: 8cm/3"
shopping_cart Buy Now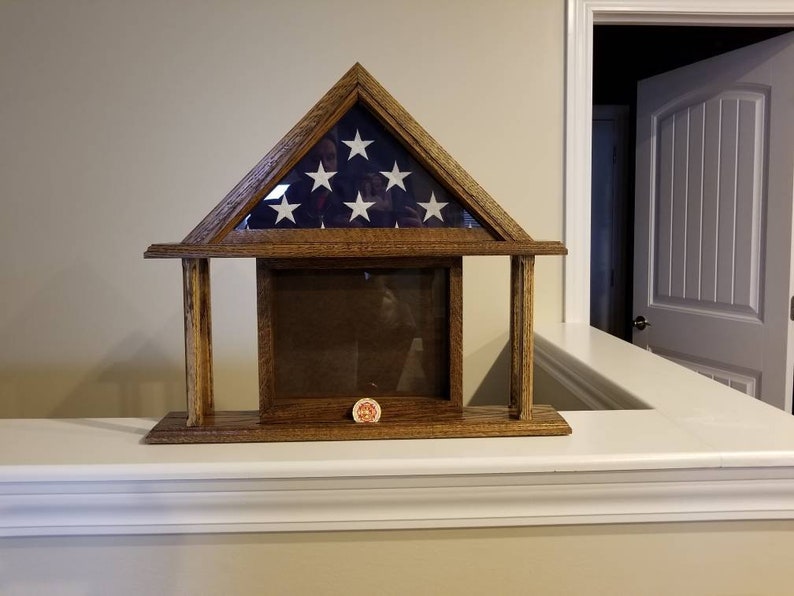 Military retirement flag holder
US$ 135.00
Retirement fish holder with certificate holder.Displays a 3'x5' flag and a certificate or photos of that special day. Case comes without flag. If a flag is wanted them add $15.00Comes in oak, pine, hickory or maple.
shopping_cart Buy Now
Alberto VO5 Conditioning Hairdressing, Normal/Dry Hair, 1.5-Ounces (Pack of 6)
$25.64
VO5 Conditioning Hairdressing 1 1/2 Ounce Tube
shopping_cart Buy Now
Logo AOP Pack Men's AOP Tee
$19.99
PRODUCT STORYDon't settle for basic. Even our graphic tees have an elevated edge. Add this one to your rotation.DETAILSRegular fitCrewneck collarAll-over embossed graphic printPUMA callout at chest100% Cotton
shopping_cart Buy Now
Choc Patent Croc Front Buckle Mini Bag
$35.00
There is no cuter accessory than a mini bag this season and we are loving this style. Featuring a chocolate brown patent croc material with a buckle front design, style with chocolate brown pieces for a look we are loving.Approx Height: 16cm/6"Approx Width: 19cm/7.5"Approx Depth: 5cm/2"
shopping_cart Buy Now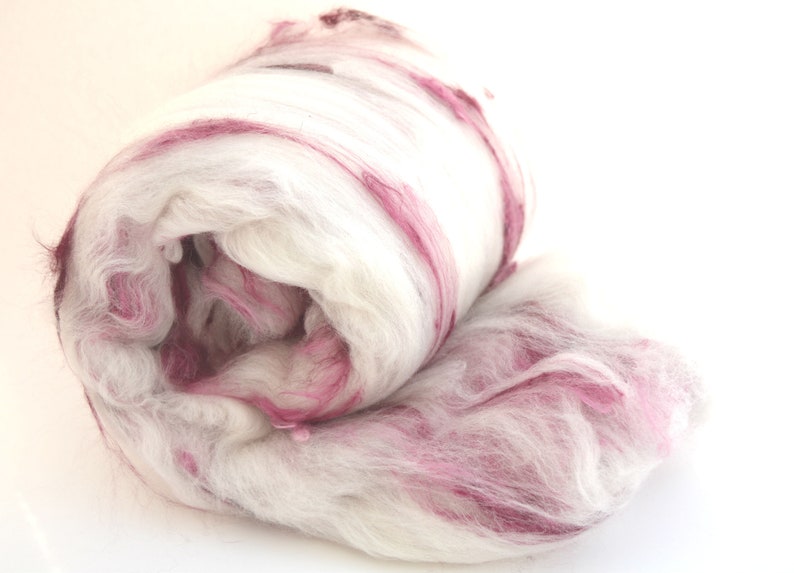 Angora spinning batt, Angora wool, felting batt, English angora fiber, hand dyed, red/purple, cream, Colorway "Raspberry Ice" 3.8 oz
US$ 35.94
This Angora spinning batt is 3.8 ounces of fiber heaven! It consists of 25% angora, 75.% superfine merino with a micron count of 19.5 So soft and fuzzy!The hand dyed color is a beautiful raspberry purple red, drum carded into the creamiest white. These batts are amazing! Very soft, smooth and so pretty. They're definitely my favorite to spin. The angora comes from our very beloved pet English Angora rabbit Billy, a "Ruby Eyed White" who naturally, and conveniently molts his fur every few months for us to spin. His hair spins so nice like a big fluffy cloud too!All fibers were hand dyed by me using professional acid dyes, and are light and wash fast. This is 100% wet felt-able so hand washing is recommended.See my store for more colors and options!
shopping_cart Buy Now
Alberto VO5 Conditioning Hairdressing for Gray/White/Silver Blonde Hair, 1.5 oz (42.5 g)
$7.49
VO5 Conditioning Hairdressing 1 1/2 Ounce Tube
shopping_cart Buy Now