OULUOQI Compatible with iPhone 11 Case 2019, Shockproof Clear Case with Hard PC Shield+Soft TPU Bumper Cover Case for iPhone 11 6.1 inch.
$5.99
?Crystal Clear?The crystal transparent clear case for iPhone 11 Pro reserved the original phone color and design, perfectly show the beauty of your Phone. ?Reliable Grip?Soft flexible TPU bumper+ hard PC back shield provide for the iPhone 11 Case reliable grip prevent slipping from your hands and easy to hold on your pocket. ?Excellent Protection?Raised bezels of the case for iPhone 11 is to offer protection for screen, camera and lift them off the flat surface. Shock-absorption design in 4 corners effectively absorb shocks from dropping accidentally. ?Perfect Fit?For Clear iPhone 11 Case designed with precise charging cutout, fit most iPhone 11 cables, support wireless charging. And easy to access to all the controls, features and ports. ?18 Months Support?We prepare you 18 months friendly and timely customer service. If the case for Apple iPhone 11 6.1 inch have any quality issue, please take out your information card to contact us immediately.
shopping_cart Buy Now
share Share
Collective Men's Sweatpants
$24.99
PRODUCT STORYStay comfortable in the Collective Sweatpants, featuring a tapered fit and dryCELL technology to keep you feeling as fresh as you look.FEATURES + BENEFITSdryCELL: Technical fabric wicks moisture away from skin to keep you dry and comf...
shopping_cart Buy Now
We Are Paradoxx Fierce Hair Sea Salt Spray
$35.00
Get seriously sexy hair with this We Are Paradoxx Fierce Sea Salt Spray. Creates beach waves with flexible hold, texture and full volume. Clean, 100% toxin-free, organic + natural extracts, vegan, 90% plastic-free, paraben, perfume free, cruelty-free, ethical + sustainable, gluten-free, synthetic fragrance-free, eco-friendly, mineral oil-free, SLES + SLS free.Aqua (Water)*, Magnesium Sulfate, Maris Sal (Sea Salt)*, Polysorbate 20, VP/VA Copolymer, Alcohol*°, Citric Acid, Panthenol, Glycerin*, Tocopheryl Acetate, Lamium Album (White Nettle) Extract**, Panax Ginseng Root Extract**, Plantago Psyllium (Honey Locust) Seed Extract**, Sodium Benzoate, Potassium Sorbate.
shopping_cart Buy Now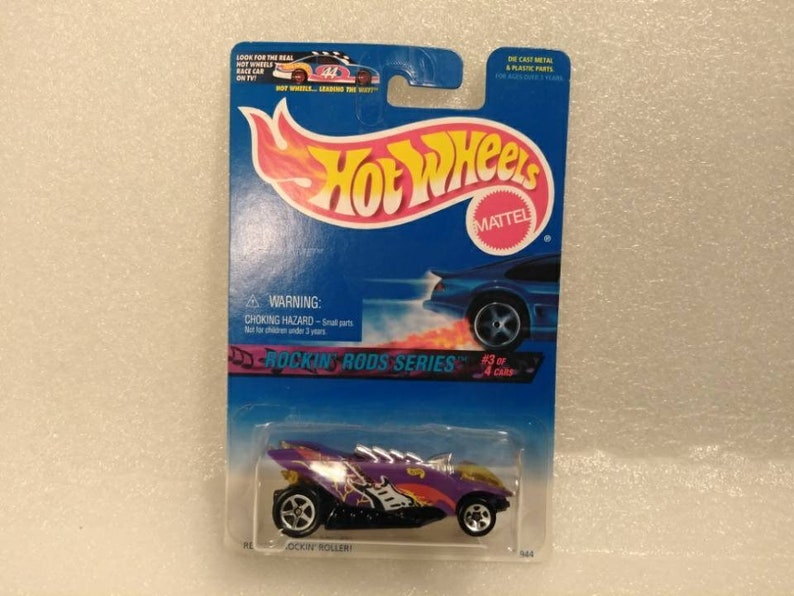 Vintage Hot Wheels Rockin Rod Series Car 3 of 4
US$ 6.99
This car is in original packaging, never opened. Very nice collectible toy car.
shopping_cart Buy Now
Solid Shampoo Bar, Natural Shampoo Bar, Hair Soap, Helps Stop Hair Loss, Organic Hair Regrowth, Hair Loss Treatment for Men & Women - 2Pcs
$15.99
This shampoo bars set comes with Ginger Shampoo Bar ? Polygonum Shampoo Bar. Designed for all ages, each pack will last a person between 4 to 6 months! That's approximately 2-3 bottles worth of shampoo. Pure natural shampoo bar without harmful chemicals for safe skin use. Give the hair a deep nourishment and mild care. You can use it with confidence, even with sensitive skin. A natural alternative for liquid shampoo.helping you take a good care of your hair. Deeply nourishes the hair and scalp to repair damaged hair and control oil. Keeps hair strong, moisturized, and possesses anti-microbial properties, Retains hair moisture, make your hair soft and light as a petal! perfect hair cleansing soap choice for both men and women. Their compact size and lightweight . You can put it in your bag and take away for travel, tour, and outdoors. A portable alternative for liquid shampoo with only 55g each while being 100% waste free! We always strive to deliver the best quality product for our customers. However, if you are not satisfied with the product, please do not hesitate to reach out to us.
shopping_cart Buy Now
Iconic MCS Men's Track Pants
$34.99
PRODUCT STORYThe MCS Track Jacket first appeared in the 80s club scene, and quickly became popular among MCs and hip-hop fans. Weve reimagined this retro style for the next generation with new designs featuring the iconic cutlines. This latest rei...
shopping_cart Buy Now
PRETTYLITTLETHING White Sports Bra
$18.00
Featuring bang on trend athletic shape, this white jersey fabric soft bra is totally must-have this season. With statement PRETTYLITTLETHING slogan and breathable cotton fabric, team with the matching leggings or panties for a seriously dreamy co-ord.
shopping_cart Buy Now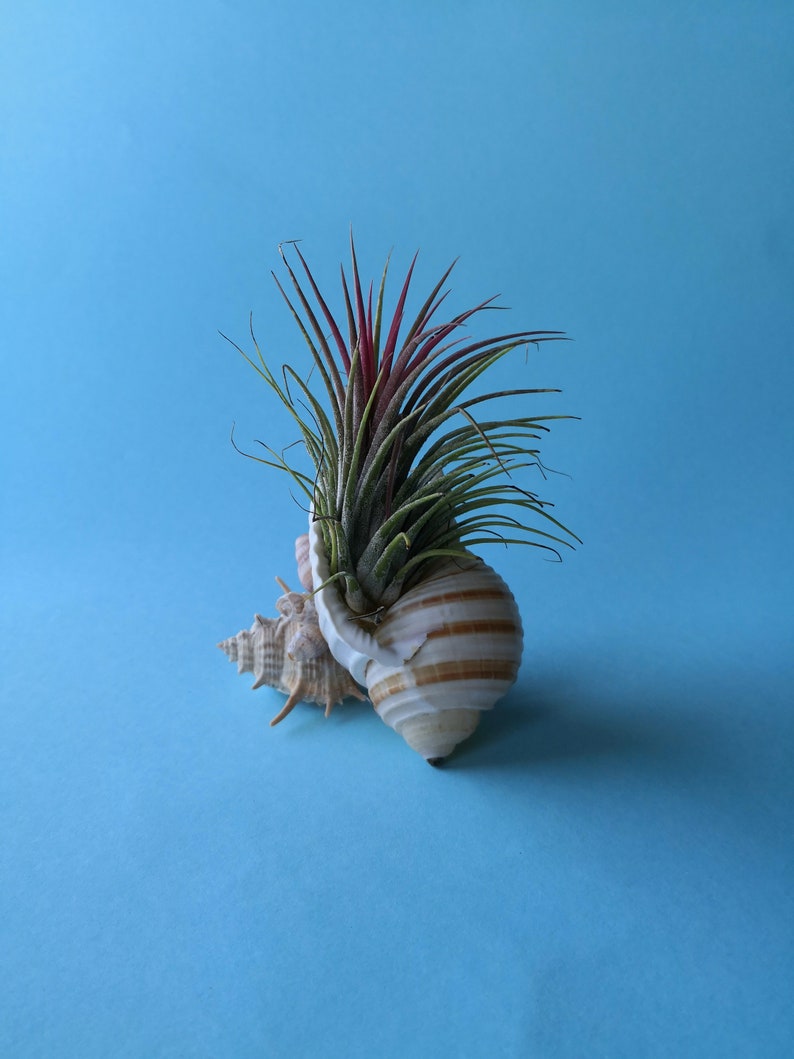 Red tillandsia, Air Plant, Tillandsia Ionantha red, Tillandsia Ionantha large, Shell With Red Air Plant, Shell mermaid decor, christmas gift
US$ 22.68
Red tillandsia, Air Plant, Tillandsia Ionantha red, Tillandsia Ionantha large, Shell With Red Air Plant, Shell mermaid decor, christmas giftTillandsia Ionantha Red largeTillandsia Ionantha with rather large red leavesComposition in a sea shell of two plants - only original photos - you get what is in the photoSee how different they are, although of the same kind. The variety of hybrids ionant just rolls over ?And at the same time, tillandsia ionants are the most unpretentious and easy to care for beginners.They are easy to grow, as these plants need only spraying and light. Spray plants in the daytime with filtered water at room temperature.Avoid direct sunlight, but keep it in a bright and well-lit place. Bathing every month with liquid fertilizer for orchids or bromeliads will promote good growth; on hot days, bathing can be arranged every week. And in winter, when it is cold indoors, it is better not to bathe.All plants are healthy and feel great.sea ??shell size - height 6,5 cm (2,56 inches),width 9 cm (3.54 inches)height of composition with plants - 13 cm,(5,12 inches)plant height 10 cm (3,93 inches)This composition will be a wonderful decoration for your desktop.A great eco-friendly gift for a friend.Beautiful and easy to care for airy flowers - will become your best friend
shopping_cart Buy Now
Purple Shampoo, No Yellow Shampoo, Purple Shampoo for Blonde Hair, Brassy, Silver ? Color Treated Hair Moisturizer, Bleached & Highlighted Hair, Bleached Hair Toner
$21.99
This super hydrating duo blonde shampoo contains extracts specifically formulated to naturally protect, replenish, nourish, tone down your natural hair. And protects your hair color against fading caused by damaging ultraviolet radiation to maintain your perfect shade of blonde hair. Sulfate-Free Shampoo, the blonde shampoo is formulated with natural .You do not have to worry about dry scalp and brittle hair.It can soften hair strands and add shine in natural and color-treated blonde hair. Contains intense violet pigments to counteract unwanted yellow hues. Purple toning shampoo is suitable for use on silver, grey, blonde, bleached and highlighted hair for a radiant, brighter color. Clean without stripping the skin. Stronger than traditional blonding shampoos, the vivid violet of silver hair shampoo enhances hair color. To counteract any unwanted yellow and brassy hues, restoring your hair's brilliance. We always strive to deliver the best quality product for our customers. However, if you are not satisfied with the product, please do not hesitate to reach out to us.
shopping_cart Buy Now