Scuderia Ferrari Men's Polo
$50.00
PRODUCT STORY Stay classic in the sleek design and superior comfort of our Scuderia Ferrari Polo. DETAILS Regular fitShort sleevesThree button placket with polo collarScuderia Ferrari wording at placketScuderia Ferrari shield TPU badge at left c...
shopping_cart Buy Now
Peaches & Cream Powder Contour Kit
$30.00
Containing 3 amazing face compacts, essential for creating that flawless, defined look. Including cream contour, sculpting powder and pressed halo highlighter, its the must-have kit for adding definition to the face and creating a gorgeous glow.
shopping_cart Buy Now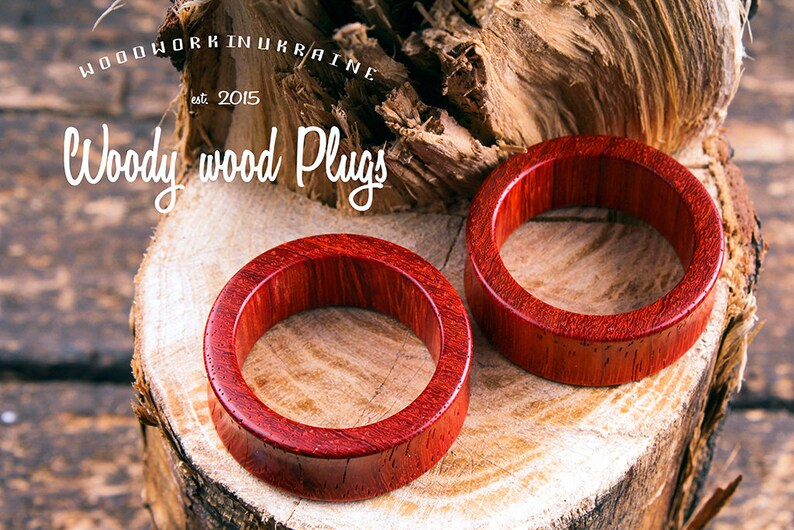 Red ear tunnels from Padauk wood - Wood Plugs and Tunnels - Cherry Flesh Tunnels Red Ear Gauges 00g tunnels plugs 12mm gauges 14mm 15mm
US$ 21.00+
Red ear tunnels from Padauk wood - Wood Plugs and Tunnels - Cherry Flesh Tunnels Red Ear Gauges 00g tunnels plugs 12mm gauges 14mm 15mm Payment*Paypal* Other- Non-automatic request for credit card. I'll send request within 24hours.Material: Padauk woodPrice is for a pairStandart width: 13mm(1/2")Double flared.Every single pair are handmade.100% organic and natural.Free shipping for orders worth more than 50$. Use code: FREESHIPParameters can be customized on Your demandAll plugs are covered with natural non-toxic oil to protect the natural beauty and integrity of the wood.Sizes avaible: 10 mm - 3/8''11 mm - 7/16''12 mm - 1/2''13 mm - 1/2''14 mm - 9/16"15 mm - 5/8"16 mm - 5/8" 17 mm - 11/16"18 mm - 11/16"19 mm - 3/4"20 mm - 13/16"21 mm - 13/16"22 mm - 7/8"23 mm - 7/8"24 mm - 15/16"25 mm - 1"26 mm - 1.024"27 mm - 1.06"28 mm - 1.10"29 mm - 1.14"30 mm - 1.18"31 mm - 1.22"32 mm - 1.25"33 mm - 1.30"34 mm - 1.33"35 mm - 1.38"36 mm - 1.41"37 mm - 1.46"38 mm - 1.5"39 mm - 1.54"40 mm - 1.57"Larger sizes available upon requestThese plugs are organic so colors and patterns may differ from the one on picture. Remove before showering or contacting water. The plug's thickness is 13 mm, the distance between flares is 8 mm(0G). The parameters may be customized on your demand.Also You can check my ear plugs and ear tunnels ------Wholesale:----— We have good wholesale prices. Contact us if you are interested.Check us on instagram: https://www.instagram.com/woody_wood_plugs/Feel free to ask any questions
shopping_cart Buy Now
Synergee Core Sliders. Dual Sided Use on Carpet or Hardwood Floors. Abdominal Exercise Equipment
$9.95
? SAVE 20% ON ELECTRIC GREEN!!! ? – Synergee Core Sliders are perfect for fun and challenging full-body workouts. The Sliders introduce a balance and stability challenge to every movement, which forces you to engage your core muscles and results in your abdominals becoming stronger (and better-looking) than ever! ? COMPACT & CONVENIENT ? – These sliders are convenient for so many reasons: they are small, light, and compact, which makes it easy to store them when not in use. Plus, every move is low-impact, reducing your risk of energy. These Sliders very portable for people who are constantly on the go or for athletes who like to workout when they travel! Fits easily into a backpack, purse, and carry-on. ? DUAL SIDED FOR MULTIPLE SURFACES ? – You'll be able to bring your Sliders everywhere you go and with the dual sides you can slide on multiple surfaces! Nothing can stop you from getting your core workout in! The Foam side works best on hard, smooth surfaces like hardwood floors. The Plastic side works best on softer surfaces, like carpet or turf. ? WHAT'S IN THE PACKAGE ? – This package includes 2 Core Sliders in Green. Each slider is 7 inches in diameter and is accompanied by a color-printed exercise manual describing 5 different exercises you can do with them. ? NO SWEAT GUARANTEE ? – Leave the sweating and swearing for your training! Buying from Synergee means quick, hassle-free, and caring customer service! Plus, we offer a better-than-money-back guarantee: if there is an issue with your product for any reason, we will send you a new one quickly and absolutely FREE! 100% Customer Satisfaction is our Number 1 Goal!
shopping_cart Buy Now
Iconic MCS Men's Slim Polo
$50.00
PRODUCT STORY Our Iconic MCS Polo infuses a classic slim polo silhouette with the iconic chevron cutlines made popular in the '80s. DETAILS Slim fitShort sleevesThree button placket with polo collarColorblocked chevron cutlines at chest and shou...
shopping_cart Buy Now
Max Factor Miracle Touch Foundation Creamy Ivory
$25.00
Changing up the makeup game, we are loving the unique Max Factor Miracle Touch Foundation, now upgraded with hyaluronic acid and SPF 30. It gives you a flawless, younger-looking skin with one easy application. The lightweight solid formula becomes liquid with the warmth of your fingers and glides across your skin for a smooth, perfected look. It reduces the appearances of pores, skin discolorations (redness, age spots, sun spots) and blemishes, without settling into fine lines and wrinkles. It leaves skin feeling and looking moisturized and revitalizes the look of dry, dull skin. Brightened, noticeably smoother, and flawless-looking skin all day. It is suitable for all skin types including sensitive skin and is non-comedogenic, so it won't clog pores.The convenient, easy to hold compact with a sponge ensures quick and easy application. For the most professional results, use the compact sponge and smooth Miracle Touch Liquid Illusion foundation starting from the centre of your face and blend it outwards. Try using the edge of the sponge to conceal dark circles and blemishes. Always apply the foundation in good natural light.
shopping_cart Buy Now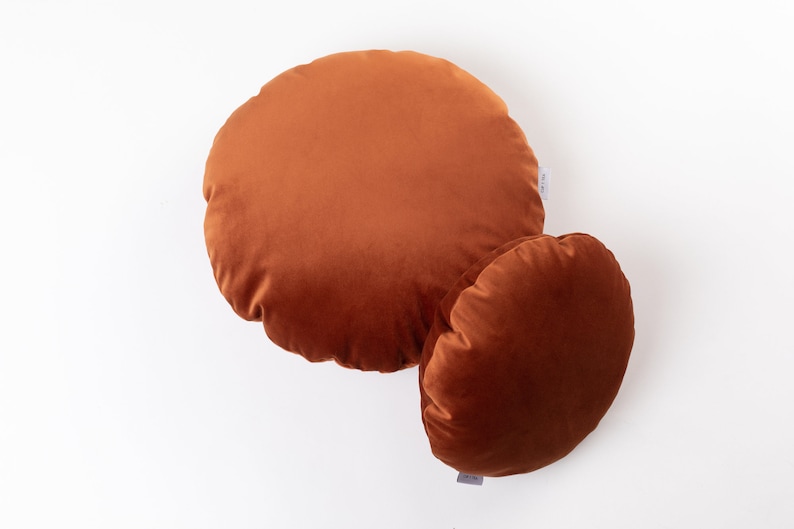 Round Velvet Pillow . Burnt Orange | Decorative Throw Pillow | Circle Accent Pillow | Round Velvet Cushion | Accent Pillow | Circle Cushion
US$ 33.58+
Round Velvet Pillow . Burnt Orange | Decorative Throw Pillow | Circle Accent Pillow | Round Velvet Cushion | Accent Pillow | Circle CushionWouldn't your favourite room just look better with a drop of velvet here and there? These circular The Essentials cushions will bring visual and tactile softness to every room, while you can enjoy your unique and handmade Cup of Tea.. Colour: Burnt Orange (Colour may vary slightly due to screen resolution.). Material: An attentive selection of high quality velvet. . Dimensions: 35 cm diameter / 13.5" in diameter or 45 cm diameter / 17.5" in diameter. Care & maintenance: The pillow can be washed at low temperatures.. . . Want another Cup of Tea? Head over to www.cupoftea.si. Need more Cups of Tea or have special wishes? Contact me at tea(at)cupoftea.si.
shopping_cart Buy Now
Gaiam Yoga Mat - Premium 6mm Print Extra Thick Non Slip Exercise & Fitness Mat for All Types of Yoga, Pilates & Floor Workouts (68" x 24" x 6mm)
$24.19
LIGHTWEIGHT & THICK YOGA MAT: These durable, yet lightweight exercise yoga mats are extra thick for the additional cushioning your joints need during any yoga or fitness routine STICKY NON SLIP TEXTURE: Yoga mat features a textured sticky non slip surface for excellent traction and superior grip and a stylish design to keep you motivated and focused NON TOXIC & 6P FREE PVC yoga mat is a healthier choice for you and the planet and free of DEHP, DBP, BBP, DINP, DIDP and DNOP (Note: For best results unroll and air out your mat for 2 3 days before use a harmless odor may be present when unwrapped) FREE YOGA CLASS: Yoga mat purchase includes a free bonus downloadable yoga workout to help get you started DIMENSIONS: 68"L x 24"W x 6mm Thick
shopping_cart Buy Now