Pet Qwerks Barkbone Breath Dental Chew Stick with Mint Flavor for Aggressive Chewer Dogs, Made in USA
$10.99
Dogs are attracted to sticks because of the shape – sticks look like bones. And what could be better than a stick that has delicious Mint flavoring that helps control bad breath? Especially designed for Mr. Stinky mouth! Pet Qwerks barkbone breath Dental chew stick is made from durable, FDA-compliant nylon, Mint flavoring and sodium copper chlorophyllin that boosts your furry kid's dental health. All ingredients are sourced in USA and proudly made in USA. Giving your dog non-edible bones massages their gums and provides scraping action on their teeth, much like a dental hygienist descaling the plaque from human teeth. The barkbone breath Dental chew stick is designed for easy pick up and hold when chewing. It makes for very entertaining experience, keeps your dog Busy and discourages destructive behavior.
shopping_cart Buy Now
share Share
Essentials+ Men's Fleece Hoodie
$29.99
PRODUCT STORYSport your PUMA pride in our Essentials Fleece Hoodie, featuring a lined hood and regular fit for the reliable comfort you know and trust from PUMA.FEATURES + BENEFITSBCI: PUMA partners with Better Cotton Initiative to improve cotton ...
shopping_cart Buy Now
White High Waisted 5 Pocket Ankle Grazer Skinny Jean
$32.00
Featuring a classic cut skinny jean shape and a figure flattering high-waisted design these go-to jeans are totally staple and can be styled with just about anything. Nail current and contemporary sports-luxe vibes with a simple tee and ultra-cool sneakers or team with a wrap front blouse and killer heels for a slick office wear look.
shopping_cart Buy Now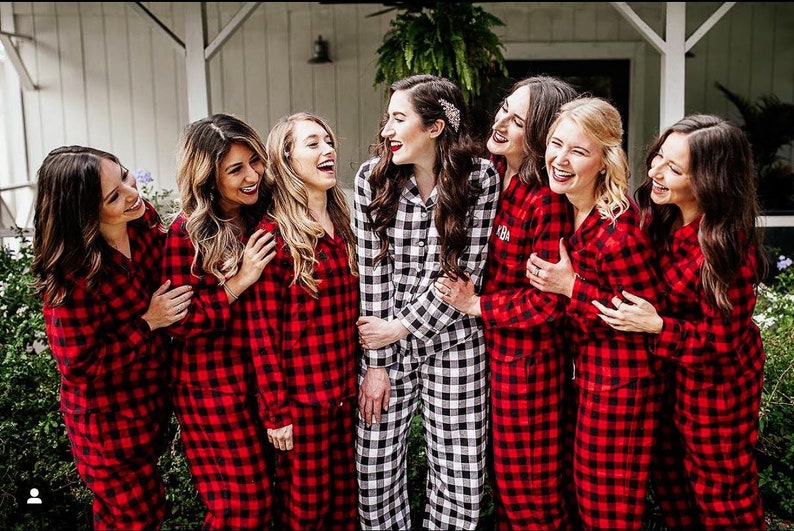 Matching Family Christmas Pajamas | Flannel Christmas Pajamas | Christmas Gifts for Girlfriend | Men's Pajamas | Bridesmaid Flannel PJs
US$ 28.80+
What's cozier than Flannel? Gift yourself and your bridesmaids with the perfect option for those cold, winter weddings with our soft, flannel PJs! Available in four styles, these PJs are the perfect gift that keeps on giving. You can purchase for the whole family because these are also perfect for Christmas and holiday photos, too!INTRODUCTION MEN'S SIZES!! Please see men's size guide within the listing photos for sizing :)? H O W T O O R D E R1. Select Style and Embroidery Preference from the dropdown2. Select Size (you can add to the cart individually, or you can add by quantity and select mix and match--be sure to put sizes in the personalization section)3. In the personalization, please leave the following details: --FLANNEL COLOR (please make a note of the color for each PJ here)--EMBROIDERY DETAILS (You can have the PJs say names, nicknames, initials, titles, phrases on the front and/or back)? F L A N N E L O P T I O N S(please make a note of this choice in the order notes)• ALLEGRO• AMARA• JUPITER• BUFFY• LAYLA• HARLOWPictured (first picture in listing):• RED AND BLACK BUFFALO• WHITE AND BLACK BUFFALO? O R D E R M U T I P L EYou can add multiple selections to your cart before making a final checkout. As long as you check out all at once you won't be charged extra for shipping. Please add each PJ to the cart individually.? W A S H C A R EMachine wash cold with gentle cycle. Iron with low temperature? S P E C I A L S I Z I N GWe make all of our items by hand per order so custom sizing are our specialty. As long as we have extra sizing information we can make PJs, robes and sleep shirts in custom sizes for men, kids, plus sized ladies, pregnant ladies and more!
shopping_cart Buy Now
VO5 Conditioning Hairdressing Gray or White or Silver Blonde Hair, 1.5 Oz (Pack of 4) by Alberto VO5
$23.85
Alberto VO5 Gray/White/Silver Hair Conditioning Hairdressing
shopping_cart Buy Now
Essentials+ Men's Fleece Hoodie
$34.99
PRODUCT STORYSport your PUMA pride in our Essentials Fleece Hoodie, featuring a lined hood and regular fit for the reliable comfort you know and trust from PUMA.FEATURES + BENEFITSBCI: PUMA partners with Better Cotton Initiative to improve cotton ...
shopping_cart Buy Now
Black High Waist Extreme Flare Long Leg Pants
$32.00
Flares are now a must-have this season and should be on the top of your hit list. In a soft black material, a front seam and extreme flare. Team them with the matching zip up crop top, platform heels and statement earrings for a killer look
shopping_cart Buy Now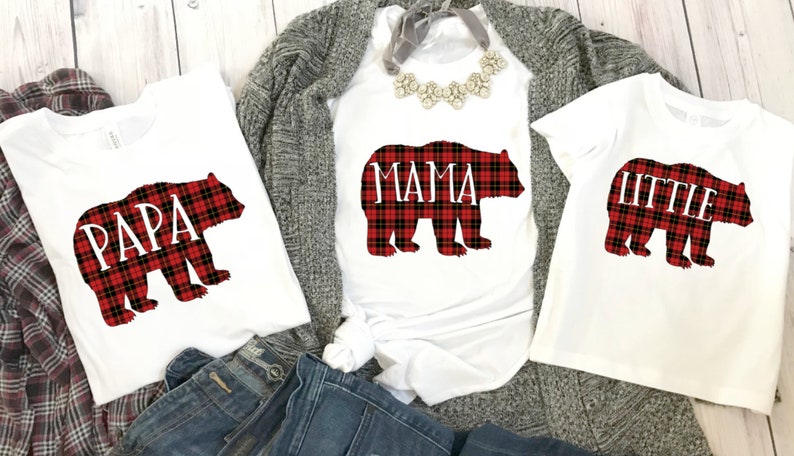 Mama Bear Papa Bear Baby Bear, Christmas shirts, matching shirts, family shirts, Christmas gift, pregnancy reveal, mama and baby
US$ 33.20+
Welcome to TheGoodLIfeTees online shop!****This listing is for the family matching Bear t shirts.These shirts are a polyester and cotton blend which makes them very soft and light weight. They make the perfect gift for Father's Day and Mother's Day. You could also get these for a baby shower present or for yourself and family!---When choosing your size, please note that the woman's cut v necks run small so size up two sizes for a normal fit. If you regularly wear a Large, I suggest going with the unisex fit shirt. The adult shirts can also be made in a unisex v neck shirt and a unisex crew neck. The unsiex shirts are true to size, so choose your usual size if you want the unisex shirt.BE SURE TO INCLUDE WETHER YOU WANT THE WOMAN'S CUT SHIRT OR UNISEX SHIRT IN THE NOTES AT CHECKOUT. OTHERWISE IT WILL BE A WOMAN'S SHIRT UNLESS SPECIFIED OTHERWISE IN THE LISTING.=======================================TO ORDER:-Please select the sizes you need in the drop down menu.-There will be a notes section at checkout, so you can leave your shirt details such as:--Shirt Style: Woman's Cut Shirt (runs two sizes too small) Unisex V Neck or Crew Neck (true to size)--Shirt Color--Font Color--If you want GLITTER font, please add the glitter add on to your cart. If this is not purchased we will use the same color font with no glitter.=======================================***If you need these by a certain date please message me to check on availability and be sure to include the date on which you will be needing them.To care for your shirt wash inside out.Thank you for taking the time to look at my shop! God Bless!
shopping_cart Buy Now
Jhirmack Silver Brightening Ageless Purple Shampoo Set of 2 developed for all shades of silver, gray, and blonde hair and enhance highlights - 1 Shampoo + 1 Conditioner
$10.95
For Gray, Blonde, Bleached or Highlighted Hair This shampoo is formulated with Green Tea Extract and Folic Acid to strengthen and condition, while CoQ10 protects from styling damage and environmental stressors to keep hair looking strong and healthy Macadamia Nut Oil moisturizes rough, limp hair without leaving your scalp greasy Trust the experts in silver & blonde hair care for bright and healthy looking results!
shopping_cart Buy Now