Nylabone Dura Chew Power Chew Dog Toy
$7.40
Long lasting chew toy made with durable nylon built for aggressive chewers Chew toy satisfies the natural urge to chew Entertaining textured dog chew toy keeps dogs busy Chew toy for large dogs up to 50 pounds Flavored dog chew contains delicious original flavor dogs love
shopping_cart Buy Now
share Share
Scuderia Ferrari Men's Slim Sweatpants
$90.00
PRODUCT STORYThese sleek Ferrari sweatpants feature a modern, slim fit for a strong, sporty look.DETAILSSlim fitElastic waistband with internal drawcords for customized comfortZip pockets at sides for secure storagePUMA Cat Logo at left thighFerra...
shopping_cart Buy Now
Behati Black Faux Suede Ankle Boots
$62.00
Make sure your wardrobe is new season ready and indulge in a pair of simplistic block heel boots. Featuring bang on trend suedette fabric and a slick pointed toe, these killer boots are not to be missed.•   Faux Suede•   Zip Up•   4" Heel
shopping_cart Buy Now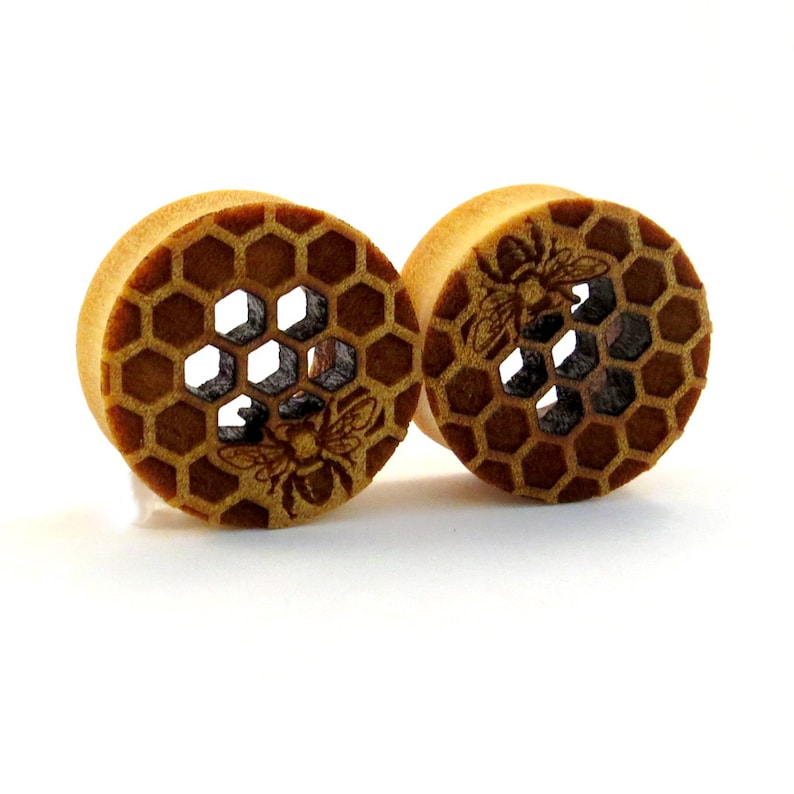 Cutout Honeycomb with Bee Yellowheart Wooden Plugs 5/8" (16mm) 7/8" (22mm) 1" (25.5mm) 1 1/8" (28mm) 1 1/4" (32mm) (38mm) (44mm) Ear Gauges
US$ 50.00+
Yellowheart Double Flared Plugswith cutout Honeycomb graphicMade-To-Order in any size from 5/8" (16mm) to 1 3/4" (44 mm)***Please Note: Although uncommon, Yellowheart can cause skin irritation and allergic reactions for some people, so please be aware of your allergies before ordering these plugs. Although I feel that the appearance of Yellowheart suits the honeycomb design the best, I can also make them for you in Maple or Osage Orange. If you would like either of these alternative wood types, you may specify that in the "note" during checkout. Thank you.***Bees on both, One bee, or No bees:9/16" (14mm)5/8" (16mm)11/16'' (17.5mm)3/4'' (19mm)7/8" (22mm)1" (25.5mm)1 1/8" (28mm)1 1/4" (32mm)1 1/2"(38mm)1 3/4"(44mm)Choose any of the sizes listed; just pick your desired size from the drop-down menu.****************************************Smaller sizes, from 0g (8mm) + are available without the cutout through the following link:****************************************Hand turned in State College, PA.Finished with carnauba wax, a vegan plant based wax. Provides a nice, smooth shine from a natural, animal free source.The price of this listing is for one pair of handmade wooden plugs.This listing is for double flared plugs only, for healed piercings, inserter assumes all responsibility.To see all of our wooden plugs, click the following link:
shopping_cart Buy Now
TheFitLife Exercise Resistance Bands with Handles - 5 Fitness Workout Bands Stackable up to 110 lbs, Training Tubes with Large Handles, Ankle Straps, Door Anchor Attachment, Carry Bag and Bonus eBook
$24.98
BURN FAT AND BUILD MUSCLE: Resistance band training are extremely effective at burning fat and increase muscle strength, and also help you increase coordination, boost stamina, flexibility, range of motion, exercise different muscle groups, such as shoulder, arm, leg, butt, booty, and etc. Perfect for all whether beginners or expert, boys or girls, men, women or children. VERSATILITY, MAKE FITNESS SIMPLE: While barbells provide you with a heavy lift, and weight machines are stable and easy to use, neither has the versatility of the resistance bands. 5 bands can be used alone or stacked in any combination of intensity from 10 lbs to 110 lbs. Each band is 48 inches in length and marked with its equivalent weight. With attachable soft handles, ankle straps, door anchor, you can choose different training method for building strength. LIGHTWEIGHT AND PORTABLE, USE ANYTIME AND ANYWHERE: The resistance bands are ultra lightweight and easy to carry. You can easily pack them in your suitcase or in you car, so you can exercise in the workplace or in your hotel room. In fact, they will become your usual equipment. Privacy exercise in your home, hotel, workplace. PREMIUM MATERIALS TO ENSURE MAXIMUM LIFE, HEALTH AND SAFETY DURING USE: The anti-snap bands are made of natural latex that is stackable, non-irritant and odor free, it's an excellent choice for your health and exercise. With sweatproof and skidproof handles, strong fabric and steel D buckles to ensure maximum life and safety during use. We think that you find these are the best resistance bands on the market. GET YOUR COMPLETE RESISTANCE BANDS SET NOW: You'll feel 100% satisfaction from the moment you received the exercise bands set. They come with a lightweight carrying bag, a sturdy door anchor, a pair of larger straps and handles for home gym exercise, door exercise, weightlifting, stretch exercise,leg exercise, etc. We are quite sure that you will be super-impressed with the durability, portability, versatility and high quality of our resistance exercise bands.
shopping_cart Buy Now
BMW M Motorsport Men's Sweatpants
$80.00
PRODUCT STORYThe paneled construction on these BMW M Motorsport sweatpants makes for a roomy ride and yet, on the outside, the fit remains sleek and tailored; it's that classic BMW engineering at work. Two zip pockets have been placed on the sides...
shopping_cart Buy Now
PRETTYLITTLETHING Mid Blue Straight Leg Jean
$45.00
Straight leg jeans are taking over our off-duty wardrobes and we are obsessing over this design. Featuring a mid-blue denim material with a straight leg fit and distressed detailing, we are obsessed. The simple design can be teamed with anything.
shopping_cart Buy Now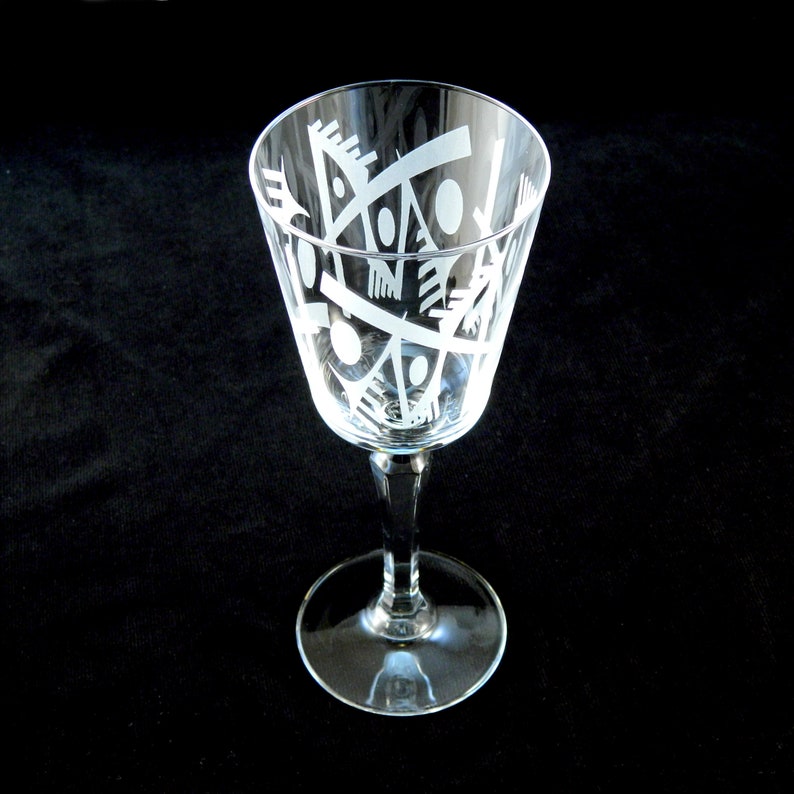 Abstracts Retro Cocktail Glass - Modern Art - Abstract Design - Custom Etched Glass Cocktail Stemware
US$ 19.99
Every beautiful retro cocktail glass is sandblast etched, one at a time and signed by the artist on it's base. This glass features an original "Abstracts" design by Jeffrey Woods.• Makes Wonderful Gifts! Beautiful and functional glass art that is perfect for weddings, anniversaries, birthdays, or house warming presents!Features:••• Sold individually.••• Each glass holds 8.25 oz and stands 7.6 inches tall.••• Crafted using high quality Libbey Glassware made in the USA.••• Sandblast etched for a permanent etch that never fades off.••• Hand-washing recommended - It is always recommended to hand wash and hand dry stemware due to their more delicate shape.••• Features original designs by Jeffrey Woods, as seen in Better Homes & Gardens and Brides Magazines, as well as the collection of the Kirkland Museum of Fine & Decorative Arts.Thank you for browsing my collection of custom etched glassware and please feel free to message me with any questions or to discuss possible custom orders.Cheers!Jeff************************************************************COPYRIGHT © 2019 Jeffrey Woods
shopping_cart Buy Now
Fit Simplify Resistance Loop Exercise Bands with Instruction Guide, Carry Bag, EBook and Online Workout Videos, Set of 5
$10.95
High end exercise bands. Our 12? by 2? heavy duty resistance loop bands are made of 100% natural latex – free of TPE – and come in 5 varying resistance levels. This makes them perfect whether you are just starting to workout or a seasoned workout warrior. Great with any workout. This resistance band set can be integrated seamlessly with every popular workout program including Yoga, Pilates, and more. Or use them for general exercise, stretching, strength training, power weight programs. Multiple uses. These resistance bands are often used for sports and fitness, physical therapists love these physical therapy bands to help them rehabilitate their patients. Our stretch bands work for people suffering from leg, knee and back injuries. Superior quality. Our exercise resistance bands are easy on skin. Our complimentary instruction guide and 41-page E-Book include illustrated exercises that demonstrate how to use our resistance bands. Bonus access to our online video workout guide. Lifetime guarantee. The 5 exercise loop bands with color-coded resistance levels comes with a manufacturer's Lifetime Warranty.
shopping_cart Buy Now