Nylabone Dura Chew Power Chew Dog Toy
$7.40
Long lasting chew toy made with durable nylon built for aggressive chewers Chew toy satisfies the natural urge to chew Entertaining textured dog chew toy keeps dogs busy Chew toy for large dogs up to 50 pounds Flavored dog chew contains delicious original flavor dogs love
shopping_cart Buy Now
share Share
Tailored for Sport Men's Tee
$30.00
PRODUCT STORY This tee from our Tailored for Sport collection combines modern design with retro styling. Fitted rib cuffs and subtle colorblocking makes this tee a true staple in sportswear. DETAILS Regular fitShort sleeves with contrast detaili...
shopping_cart Buy Now
Black Multi Large Crystal Thick Headband
$32.00
This statement headband is sure to elevate any outfit this season. Featuring a black thick headband with large crystal detailing, we are obsessed.
shopping_cart Buy Now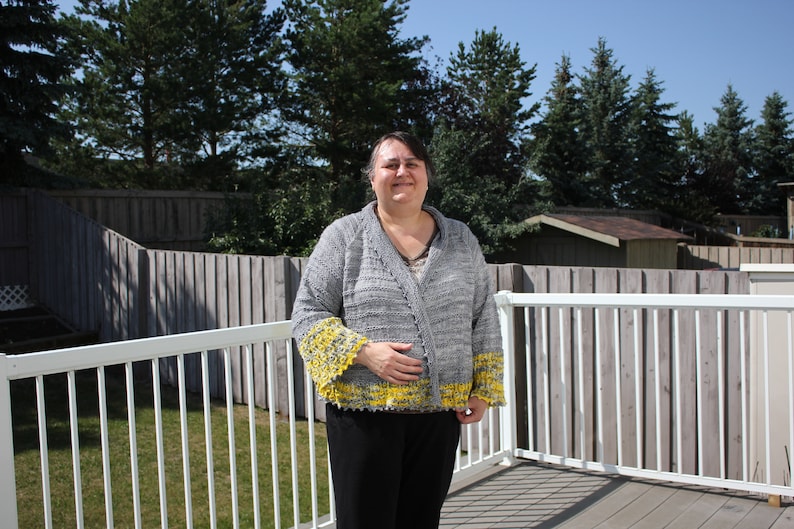 Plus Size Cardigan Ready to ship/ New Design Handmade Knit from Grey Yellow Merino Wool The Perfect Fit Cardigan/ Will fit from 2XL and up
US$ 250.00
•?? ????????¸.•´¸.•*¨) ¸.•*¨)(¸.•´ (¸.•` ? ~¤~Welcome to my handmade shop ~¤~????Here is a wonderful a new design hand knit merino wool cardigan, knit by me. This rich & sophisticated cardigan is super soft. It is a true treasure!I really had a hard time trying to catch the colors taking the pictures!Here are more pictures,https://www.facebook.com/pg/uferetsy/photos/?tab=album&album_id=1874860592573688DESCRIPTION OF CARDIGAN:Knitted using the top down technique to finish this cardigan.This sophisticated HAND KNIT Grey and yellows of the dandelion pattern.This cardigan is super squishy and the colors are vivid and crisp. This cardigan is GORGEOUS! Totally one of a kind!Yarn from here,Mineville Wool Project Merino DK Single 100% merino wool. 100 grams, 200 meters. 22 sts/4", 4 mm needles. Machine washable Hand-dyed.I used up 800 gram of this yarn.This is a generous colorway cardigan for you or even for your loved one. It is super soft to the skin. I really enjoyed myself knitting this cardigan. I just love this cardigan?After finishing the cardigan I noticed that this yarn has shown up textured stitches amazingly... This beautiful sweater, the coat is designed to fit a woman's Large to 3X-Large size.Just to be on the safe side I am providing measurement. If you would like me to measure other parts please let me know:)Laying flat measurement:- From top (shoulder) to bottom: around 26 inches long-underarm to hem is 12" - Sleeves are ~16" from underarm to hem,- 30" across the chest-bicep the fattest part of the arm 16" Care Instruction:Please wash by hand and dry flat. Please do not iron.Made in a smoke-free home.Note: Colors may vary slightly due to monitor settings.Thank you very much for visiting!?(?????)?
shopping_cart Buy Now
Alberto VO5 Conditioning Hairdressing for Gray/White/Silver Blonde Hair, 1.5-Ounce Tubes (Pack of 6)
$32.97
VO5 Conditioning Hairdressing 1 1/2 Ounce Tube
shopping_cart Buy Now
Essentials+ Men's V Neck Tee
$14.99
PRODUCT STORYPUMA's essentials are designed for your everyday hustle. Whether that's in the gym, on the streets, or kicking back, these classic styles have you covered- with super-soft materials, flexible design, and signature PUMA style.FEATURES ...
shopping_cart Buy Now
The Fox Tan Rapid Tanning Elixir Caramel Kiss 120ml
$17.00
The Fox Tan Rapid Caramel Kiss activates with repeated UV exposure, aka the summer sun. Apply evenly & liberally to all exposed areas when kicking it by the pool, chilling on the beach or before a night out for a hint of tint! Reapply after prolonged periods of swimming or summer sweating.
shopping_cart Buy Now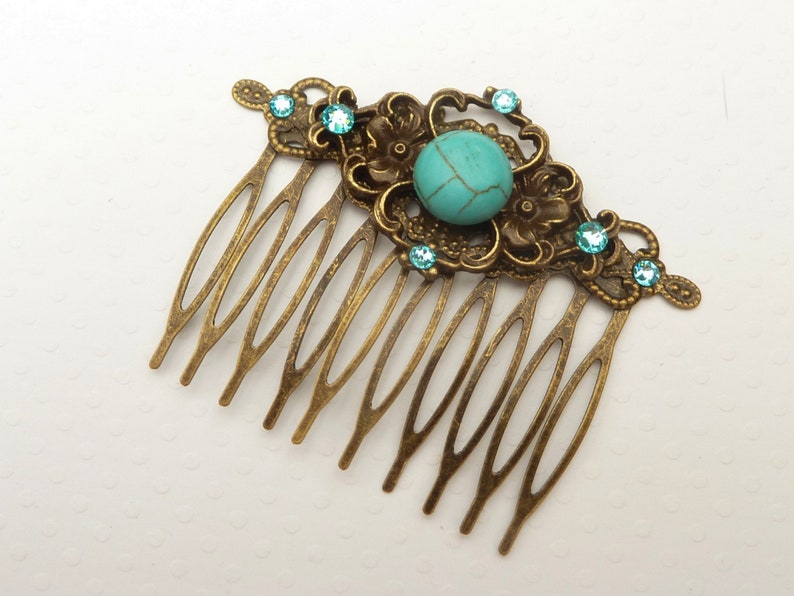 Gemstone hair comb with turquoise antique style hair accessory gift idea woman
US$ 30.22
This hair comb is made of bronze-colored metal. In the middle is a small turquoise cabochon. The hair comb is also decorated with crystals in turquoise.The hair comb measures 5 L x 6.5 W cm.
shopping_cart Buy Now
Vo5 Conditioning Hairdressing Normal or Dry Hair, 1.5 Oz (Pack of 3)
$16.65
NORMAL / DRY HAIR QTY: PACK OF 3
shopping_cart Buy Now