ZOUTOG Puppy Chew Toys, Set of 8 Dog Rope Toys for Aggressive Chewers, Dog Toys with Safe Material for Small/Medium/Large Dog Pets, for Playtime and Teeth Cleaning
$19.99
Dogs Rope Toys' Perfect Combination: ZOUTOG dogs chew toys consist of various colors cartoon animals. Including elephant, little bear, rabbit, giraffe, duck, tortoise and also equipped with a rope and a flying disc (total set of 8). For dog chewing, puppy teething, dog teeth cleaning, playtime and more. Safe Material: ZOUTOG Dog pets teething toys are made of 100% tight cotton ropes which are natural, absolute health and safety for your pets.And of course the cotton rope for dogs are washable to help them with preventing gum disease, keep them strong and healthy. Suitable for any dogs: The dog toys that can withstand with small dogs and medium dogs, even with large dogs. Meets different requirements for different age dogs. With colorful and attractive cartoon animals, draws your dogs' attention. Protect your sofa and other furniture from biting or grabbing by pets. Made for Fun: You can take them outside and play interactive game with your dog pets. Like tug-of-war with a rope, or let your dogs find the flying disc which you threw out. Or play with your friends or neighbors' dog, that make your dogs more happier and healthier. It will offer you and your pet have a amusing leisure time. Warm tips and warranty: Like every other toys, the cotton rope dog toys are not completely indestructible. Recommend that you'd better supervise your dogs' play time, and replace the broken one timely to prevent them from swallowing. ZOUTOG offers 100% satisfaction guarantee. We offer a one-year warranty. If any questions, please don't hesitate to contact us anytime. 
shopping_cart Buy Now
share Share
Big Logo Men's Tee
$25.00
PRODUCT STORY What's the saying? Go big or go home? With this classic tee, you can go big and stay home. With a bold PUMA logo at the front and a soft cotton feel, this tee gives a new name to classic comfort. FEATURES BENEFITS BCI: PUMA partne...
shopping_cart Buy Now
PRETTYLITTLETHING White Panties
$18.00
In white cotton fabric and featuring curve enhancing waistline. Pair these PRETTYLITTLETHING slogan panties with the matching sports bra for a bang on trend new season look.
shopping_cart Buy Now
Simple Sock "Rolling in the Grass" (DL7)
US$ 26.00
This colorway is named "Rolling in the Grass." This is a favorite activity of both of my dogs! This yarn has an overall green appearance and contains many shades of green from yellowish-green to a dark blue-green. Lilliput Yarn Simple Sock80% Superwash Merino Wool20% Nylon100 g400 yards"Rolling in the Grass"Dye Lot: 007The name "Lilliput Yarn" is inspired by my Cardigan Welsh corgi named "Lilliput" or "Lily" for short. She appears on all of my yarn labels. I decided to keep with the dog theme and all my colorways are inspired by dogs. All of my yarn is hand-dyed with professional acid dyes in my home. Please keep in mind that I try my best to make the colors look true to the yarn but all screens show colors slightly differently.
shopping_cart Buy Now
Alberto VO5 Conditioning Hairdressing for Gray/White/Silver Blonde Hair, 1.5 oz (42.5 g)
$7.49
VO5 Conditioning Hairdressing 1 1/2 Ounce Tube
shopping_cart Buy Now
Big Logo Men's Tee
$25.00
PRODUCT STORY What's the saying? Go big or go home? With this classic tee, you can go big and stay home. With a bold PUMA logo at the front and a soft cotton feel, this tee gives a new name to classic comfort. FEATURES BENEFITS BCI: PUMA partne...
shopping_cart Buy Now
Black Microfiber Sock Boot
$55.00
Perfect for all occasions, these microfibre sock boots are an essential for your shoedrobe. Featuring a 4" heel with a zip up fastening.
shopping_cart Buy Now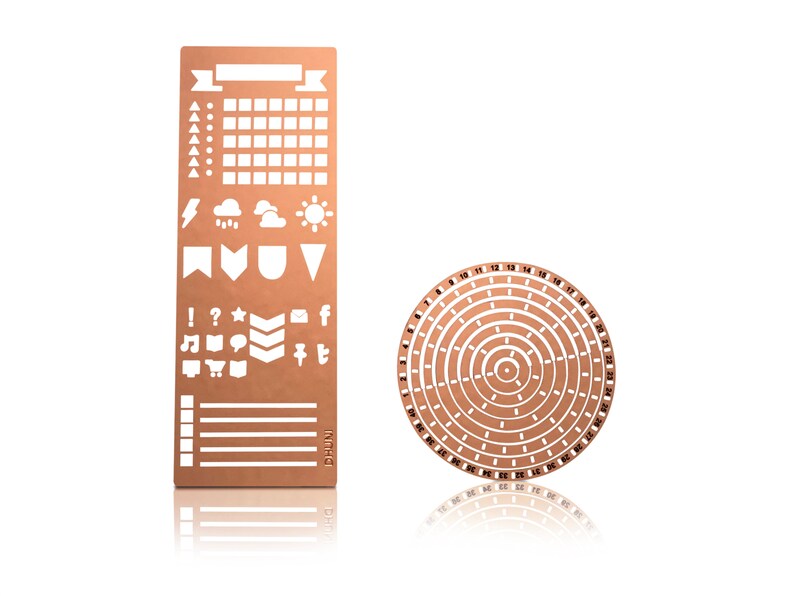 Premium Steel Stencil DIY Painting Letter Template for Bullet Journal Notebook Planner Agenda Scrapbook Album Craft Supplies(ROSE GOLD)
US$ 21.85
?Minimal Bullet Journal Must have :Are you overwhelmed by lots of embellishment from your fellow planners and you turned away from planning? Then our keep it simple journal anti-rust steel stencil kit is for you.? Do you use a daily habit tracker? Our circle and ruler stainless steel stencil will enable you to build those charts to visualise and improve how you have developed those habits in your journal. Its time to color those boxes with your favorite color.?Beyond Basics Stationary Supply: Our Pattern Stencil template will aid in capturing the memory, gratitude, affirmation,meal planning log and master the grocery list in your calendar. Set your small finance goals and rewards in your calendar journal.?Suitable for: Metal stencil is apt for plain, 5mm grid & dotted journal set. Blends well with any fine liner pens, art markers,writing pens, fine color tip markers, stationary pens, fine point pens,0.3mm to 0.6mm, fine gel pens, ball point pens.?Kit includes: The high-grade stainless steel is crafted with rich pigments of rose-gold, gold, and black color. Stencils are well protected in a soft velvet pouch. More durable, long lasting and sturdier than the plastic stencil.?Our quality Stencil will enable you to create a clean, with lots of space to log the essentials of your busy schedule.?Stencil comes with essential icons. Color them with your favorite gel ink pen, brush markers or fineliner pens.?The note-taking system is the most definite aspects of bullet journals, and basic icons like star template are perfect to add notations. These symbols will help you to have a good fast at glance reading.?Our stencil will facilitate you to customize the white, grid or dotted journals infinitely.You can use them to capture the dates for next year (future log), monthly log, quarter or produce a detailed daily log.?Wake up every morning and have a clear understanding of what you want to achieve each day.We have used natural lights to capture the images of the stencil.Dimensions:Round Stencil is 89x89mmThickness:0.50mmRectangle Stencil:Size: 65mmx179mmThickness:0.55mm?Shop with confidence.
shopping_cart Buy Now
Alberto VO5 Conditioning Hairdressing, Normal/Dry Hair, 1.5 oz (42.5 g)
$6.50
VO5 Conditioning Hairdressing 1 1/2 Ounce Tube
shopping_cart Buy Now