Red Bull Racing Roma Men's Sneakers
$75.00
PRODUCT STORY Roma hits a different kind of track this season with this special update from Red Bull Racing. Originally designed as a track shoe with a lightweight design and orthopedic arch supports, the Roma enters a new league with motorsport...
shopping_cart Buy Now
Gold Strappy Cake Stand Heel Square Toe Sandal
$55.00
Add a little luxe to your look with these heeled sandals. Featuring a gold material with a strappy design and cake stand heel, wear with your going out attire for a look we are loving.
shopping_cart Buy Now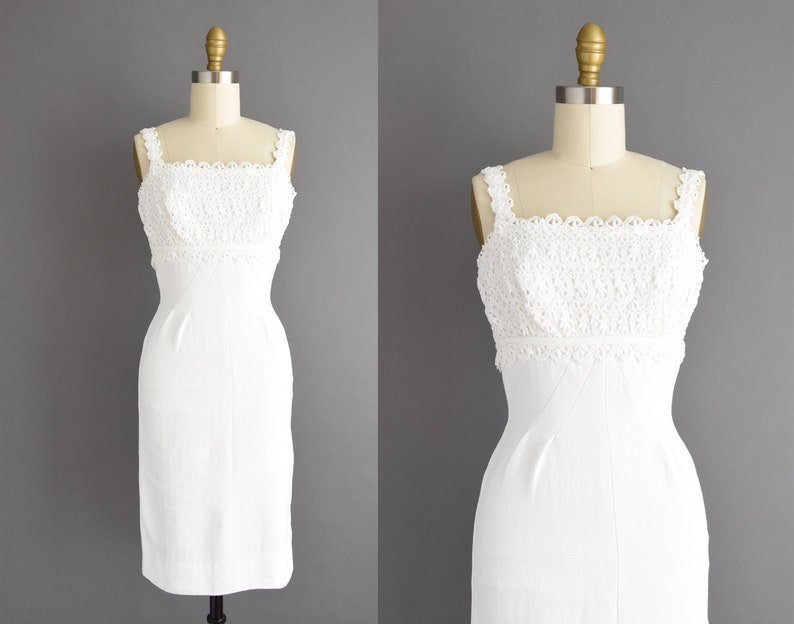 vintage 1950s dress - Size XS - Carol Craig white cotton cocktail bridesmaid wedding wiggle dress - 50s dress
US$ 79.00
Gorgeous vintage 1950s thick white cotton cocktail wiggle dress by Carol Craig. This vintage dress features an outstanding flattering fitted bodice with a shelf bust fit, nipped waist and hip hugging pencil skirt. There is a back metal zipper for closure. Lined inside. ?------ M E A S U R E M E N T S ------- Best Fit: XSBust: 32"Waist: 24"Hips: 33"Total Length: 37"Tag/Label: Carol CraigMaterial: cotton Condition: Excellent vintage condition that is ready to wear. _______________________________? Layaway is available for this item!? Express/Overnight shipping is available for U.S. & International orders! _______________________________? Come say Hello! Find us on INSTAGRAM: @SIBVINTAGE? to visit the shop ? _______________________________
shopping_cart Buy Now
Gaiam Essentials Yoga Block (Set of 2) - Supportive Latex-Free EVA Foam Soft Non-Slip Surface for Yoga, Pilates, Meditation
$10.99
STABILITY + BALANCE: Yoga blocks provide the stability and balance needed in your practice to help with optimal alignment, deeper poses and increased strength DURABLE SUPPORTIVE FOAM: These lightweight and supportive foam blocks are constructed of a durable foam with a nonslip surface and beveled edges for easy gripping. Premium blocks are 50 percentage denser than standard EVA blocks MODIFY + ALIGN: Use under your hands, feet or seat (meditation) to ensure the proper alignment needed in order to safely support and modify poses to suit your level of flexibility If you feel tight, don't risk injury and grab a block or two EXTEND + DEEPEN STRETCHES: Blocks make for the ideal yoga prop and companion, as they are an important tool in your practice to help extend, support and deepen your stretches while also working to increase your range of motion CARE INFO: Spot clean with mild detergent towel or air dry (Dimensions: 9 inches W x 6 inches H x 4 inches D / Weight: 4.6 Ounce) Sold as 2 Pack
shopping_cart Buy Now
LQDCELL Tension Men's Training Shoes
$100.00
PRODUCT STORYLQDCELL Tension doesnt cave under pressurenot with PUMAs evolved LQDCELL technology, offering our most stable cushioning yet. Designed for high-intensity training, soft yet sturdy hexagonal cells compress to keep you steady while enha...
shopping_cart Buy Now
Mustard Snake Print O-Ring Belt Jumpsuit
$40.00
Make a statement in this stand out jumpsuit. Featuring a mustard material with allover snake print, 'O' ring buckle with belt design in a side leg style, team it with gold accessories and killer heels for a look we're loving.
shopping_cart Buy Now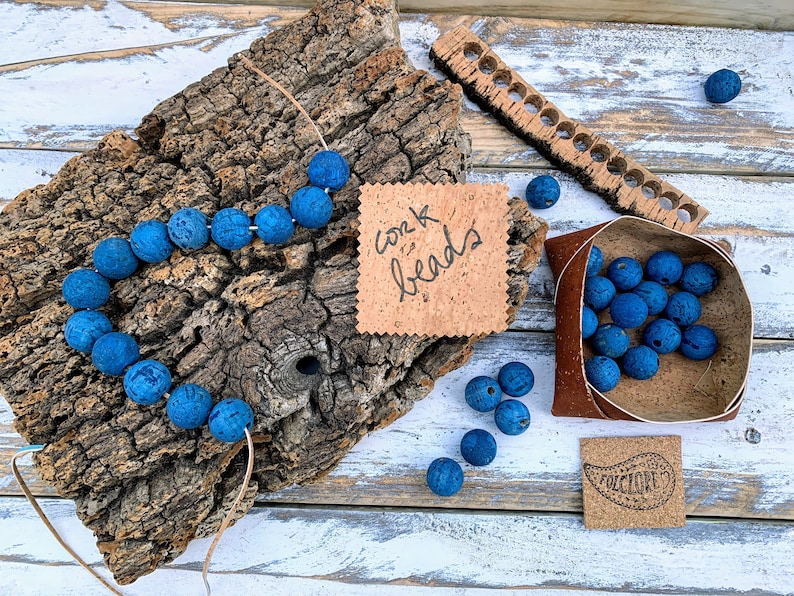 Cork balls for eco and sustainable jewelry, different sets of blue cork round beads with hole, natural earrings, keyrings, DIY crafts
US$ 11.35+
Different packs available of 12 mm and 20mm blue cork spheres with small hole. Perfect for many arts & crafts like jewelry making. Eco friendly, Vegan and organic supplies in your cork store.IMPORTANT ABOUT SHIPPING: Standard shipping cost is not trackable, we won't be able to provide information and we won't refund in case the order does not arrive at destination. If you want a trackable shipping option, please choose the shipping upgrade. #1 - Pack with 50 pcs small spheresSize: 12mm / app. 1/2"Material: natural corkColor: blue cork colorHole: 2.5mm / approx. 0,1"#2 - Pack with 25 pcs big spheresSize: 20mm / app. 3/4"Material: natural corkColor: blue cork colorHole: 4mm / approx. 1/8"#3 - Pack with 50 pcs big spheresSize: 20mm / app. 3/4"Material: natural corkColor: blue cork colorHole: 4mm / approx. 1/8"#4 - Pack with a mix of 25 pcs small spheres and 25 pcs big spheresSize: 12mm / app. 1/2" and 20mm / app. 3/4Material: natural corkColor: blue cork colorHole: 2.5mm / approx. 0,1" and 4mm / approx. 1/8"CORK BEADSThese cork beads were produced as fishing floaters. Folclore Crafts brings them now as green cork jewelry and other crafts supplies. Ideal for child games like lacing toys and other arts & crafts for kids, making jewelry – a necklace, a pair of earrings, bracelet, macramé projects or simple DIY crafts. It will look beautifully in Holiday decorations.This cork comes from Portuguese forests; it is 100% natural, renewable, recyclable and biodegradable. Unlike what happens with wood, when the bark of a cork-oak tree is harvested, the tree is not damaged and a new layer of cork grows back slowly during the following nine years before it gets harvested again. Cork use dates back thousands of years, and its future depends on us. Buy cork and use it in a creative way. Our forest thanks you!!Sizes and shapes available in cork natural color:Spheres: 10mm, 12mm, 14mm, 20mm, 25mm / Cylindric / drop shape / discsYou will find more beads here : Special prices for large orders (than 200 pcs), feel free to contact us.
shopping_cart Buy Now
Gaiam Yoga Mat - Premium 5mm Dry-Grip Thick Non Slip Exercise & Fitness Mat for Hot Yoga, Pilates & Floor Workouts (68" or 78"L x 24" or 26"W x 5mm)
$49.95
EXTRA THICK YOGA MAT: Lightweight PVC backing, durable and extra-thick for additional cushioning CLOSED CELL CONSTRUCTION: Mat works to seal out germs, odor and bacteria. YOGA MAT: 68-Inch x 24-inch x 5mm Thick GREAT FOR HOT YOGA: Stay-dry top coat wicks away moisture for ultimate grip. Recommend storing your mat in a mat bag when not in use GREAT FOR HOT YOGA: Thick yoga mat provides a better grip the hotter you get - mat develops a stickiness when damp The mat may fade and become brittle and unusable if exposed to the sun for extended periods of time
shopping_cart Buy Now