Petaste CWWJ007 Dog Squeaky Toy, Donkey Shape Soft Plush Toy for Dog Squeaker Toy
$15.70
Used soft and lightweight plush, filled with pp cotton, blended textures design more entice. Squeaky toys great for playing fetch and light tug to prevent boredom and provide healthy play. Squeaker inside more fun, squeaky to help entice play for extra excitement. Not for aggressive chewers, the squeaky plush toys are not indestructible. We recommend supervised play. Squeaky toy suitable for most pet, like cat and dog. Available in full shapes including a donkey and horse.
shopping_cart Buy Now
share Share
Scuderia Ferrari Roma Men's Sneakers
$49.99
PRODUCT STORYPlease meet our football-terrace-gone-racetrack training shoe, the all-new Scuderia Ferrari Roma. Fast and casual, this great style features an impressively designed upper with a padded tongue and a leather PUMA Formstrip, topped off ...
shopping_cart Buy Now
Silver Coin Bull horn Layered Necklace
$12.00
This layered necklace is perfect for finishing off any look. Featuring silver layered chain, a coin and bull horn pendants, what's not to love?
shopping_cart Buy Now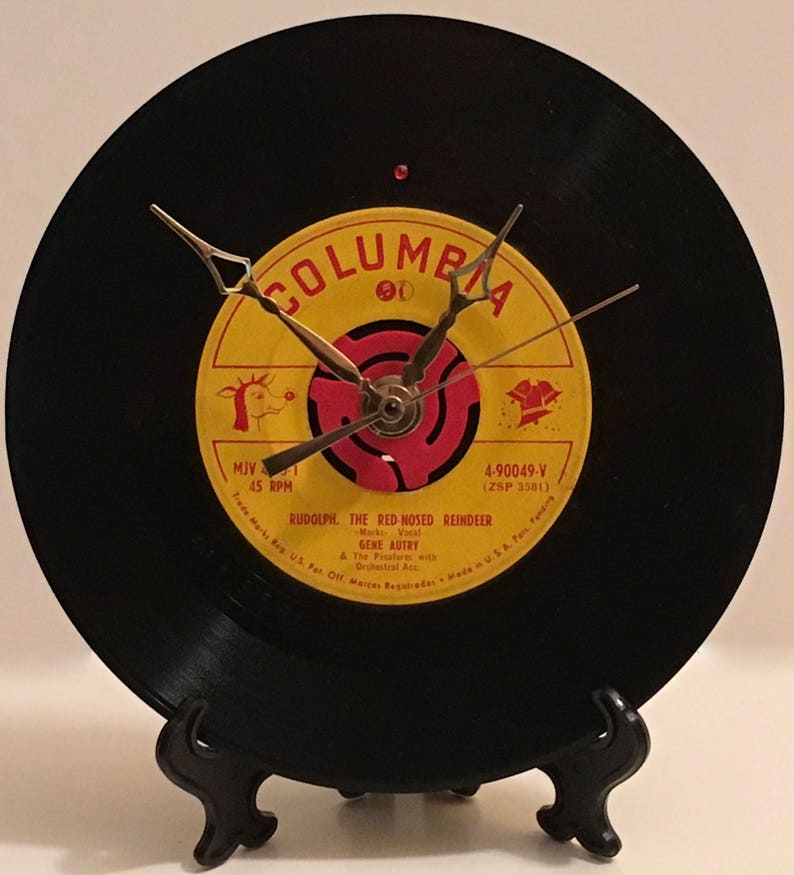 Recycled GENE AUTRY 7" Record • Song: Rudolph, The Red Nosed Reindeer • Record Clock
US$ 38.00
Recycled GENE AUTRY 7" Record • Song: Rudolph, The Red Nosed Reindeer • Record ClockBeautiful clock made with a recycled 45rpm record! This clock comes with elegant gold colored hands.Record clock includes a desk stand and has a built-in wall hanger. A gift for music lovers that's fun and unique.Customer feedback:"Excellent gift!!! Lovin' it! Recommended buy!""Very nicely constructed, keeps perfect time. Packaging was excellent and shipping fast.""Love love love! Fast shipping and good packaging!"
shopping_cart Buy Now
Liforme Happiness Yoga Mat - The World's Best Eco-Friendly, Non Slip Yoga Mat with The Patented Alignment Marker System - Biodegradable and Natural Rubber Yoga Mat - Happiness Orange Special Edition
$169.95
?BIODEGRADABLE MATERIALS. Liforme Yoga Mats are made of Natural Rubber and our specially engineered Eco-Polyurethane ??SPECIAL EDITION. Enjoy this limited edition in a new and happy orange colour and design, featuring a sunshine mandala at the centre of the mat with bluebirds flying around the sun working as the reverse points. ?ALIGNMENT. Practice Yoga with the aid of the unique and original "AlignForMe" system that has been intelligently designed to guide and align Yogis of all shapes and sizes. The Yoga Mat is made to our exacting standards and is a great way to improve technique; working as a navigational tool for Yoga asana practice, providing you with the best foundation for your workout. ????PATENTED GripForMe. Benefit from the ground-breaking Liforme "GripForMe" material that gives unparalleled warrior-like grip whilst practising. We believe this premium non-slip mat to be the grippiest Yoga mat currently available (it even stays grippy when 'sweaty-wet'), making it essential equipment for any Yogi. ?TRULY PLANET FRIENDLY - Made using the most 'body kind' and eco-friendly materials and processes. Our mats are PVC free, biodegradable in 1-5 years in normal landfill conditions and made using high quality non-toxic materials that keep the mat clean and hygienic. ?LONGER, WIDER & THICKER than many other yoga mats - 72.8" length x 26.8" width x 0.16" thick (4.2mm) and 5.5Lbs (2.5kg) weight Yoga mat bag included.
shopping_cart Buy Now
Scuderia Ferrari Kart Cat III Men's Shoes
$39.99
PRODUCT STORYDesigned for motorsport legends in the making, the Kart Cat is a casual style for everyday. The third version updates the look with a smooth synthetic leather upper featuring stitched details, and special edition Scuderia Ferrari bran...
shopping_cart Buy Now
White Polka Dot Organza Frill Hem Bodycon Dress
$55.00
This dreamy dress is perfect for your weekend wardrobe doll. Featuring a white polka dot material with organza sleeves and a frill hem, team this with a pair of strappy heels and complete the look with some simple accessories.
shopping_cart Buy Now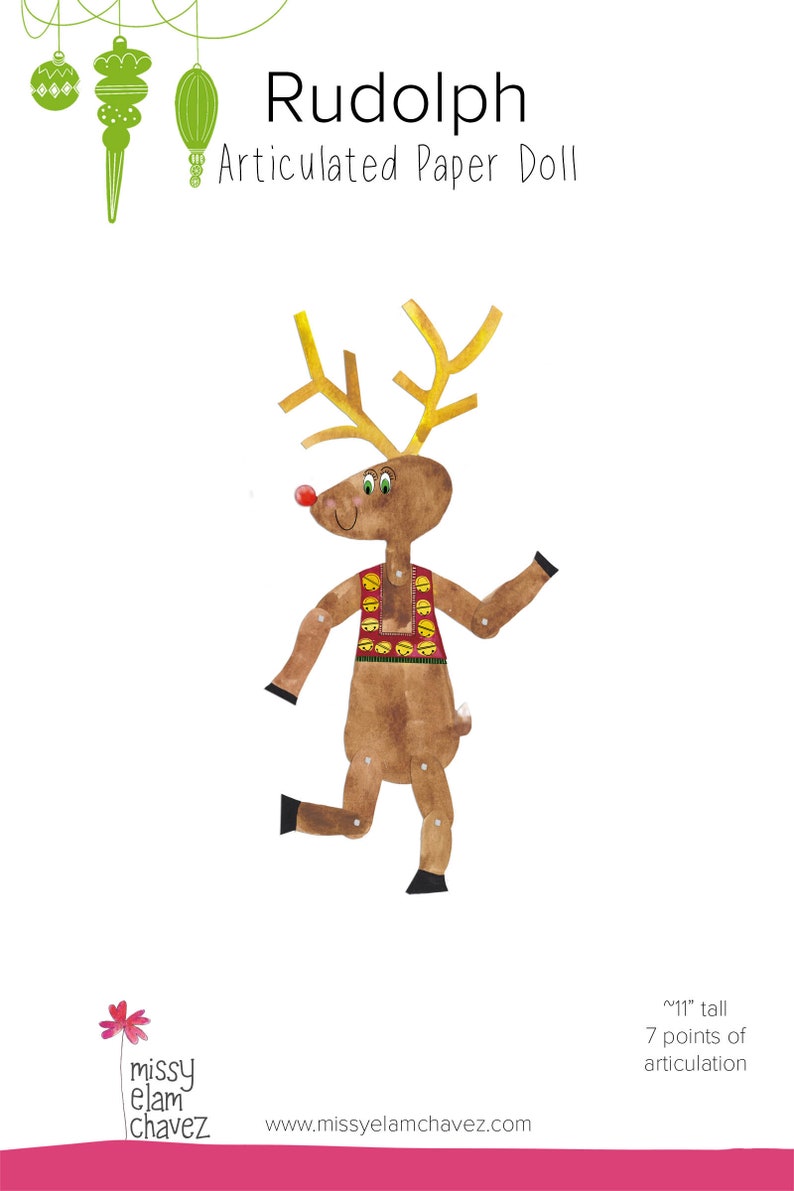 Rudolph Reindeer Christmas Paper Decoration, Articulated Paper Doll, Reindeer Present Topper. Rudolph the red nosed Reindeer mantel decor
US$ 9.00+
Bring some extra fun into your Christmas decor with this reindeer decor. You know Rudolph the Red-Nosed Reindeer - he makes a great addition to your kid-friendly mantle decorations or a special way to top a present. This reindeer articulated paper doll is created from an original watercolor design and has 7 points of articulation. He's sporting his bright red nose and a harness filled with jingle bells. Rudolph comes fully assembled with a string for quick hanging anywhere that you want to add Christmas cheer. Have fun moving this paper doll's arms and legs to make fun poses.DETAILS:• Reindeer created from original hand-painted design• Printed on 45lb. card stock• Approximately 11" tall and 3" wide• Attached with silver bradsEach reindeer is $9For 4 or more reindeer, $8 eachOr all collect all of Santa's reindeer! 9 reindeer, $60 (less than $7 a reindeer!)SHIPPING:Reindeer is packaged in a cellophane bag before being shipped in a rigid cardboard mailer.
shopping_cart Buy Now
Manduka eQua Yoga Mat Towel, Induldge, 72"
$32.62
Standard: 72'' x 26.5'' Extra Long: 86'' x 26.5'' Designed for light to medium perspiration Ultra lightweight with exceptional durability Tightly woven fibers produces a soft, suede-like feel Split microfiber technology for optimized moisture absorption, evaporation, and wet-grip
shopping_cart Buy Now