Petaste CWWJ007 Dog Squeaky Toy, Donkey Shape Soft Plush Toy for Dog Squeaker Toy
$15.70
Used soft and lightweight plush, filled with pp cotton, blended textures design more entice. Squeaky toys great for playing fetch and light tug to prevent boredom and provide healthy play. Squeaker inside more fun, squeaky to help entice play for extra excitement. Not for aggressive chewers, the squeaky plush toys are not indestructible. We recommend supervised play. Squeaky toy suitable for most pet, like cat and dog. Available in full shapes including a donkey and horse.
shopping_cart Buy Now
share Share
Evostripe Men's Pants
$24.99
PRODUCT STORYWith dryCELL moisture-wicking technology to keep you comfortable while on the move and an athletic cut line for maximum flexibility, the Evostripe Pants are the perfect training companion. Be prepared for peak performance all while l...
shopping_cart Buy Now
Nude Bonded Scuba Bardot Skater Dress
$45.00
Keep it simple and chic with this totally cute skater dress. Featuring a nude bonded scuba fabric with a bardot neckline and floaty skirt, team with some strappy heels and complete the look with a sparkly clutch bag.
shopping_cart Buy Now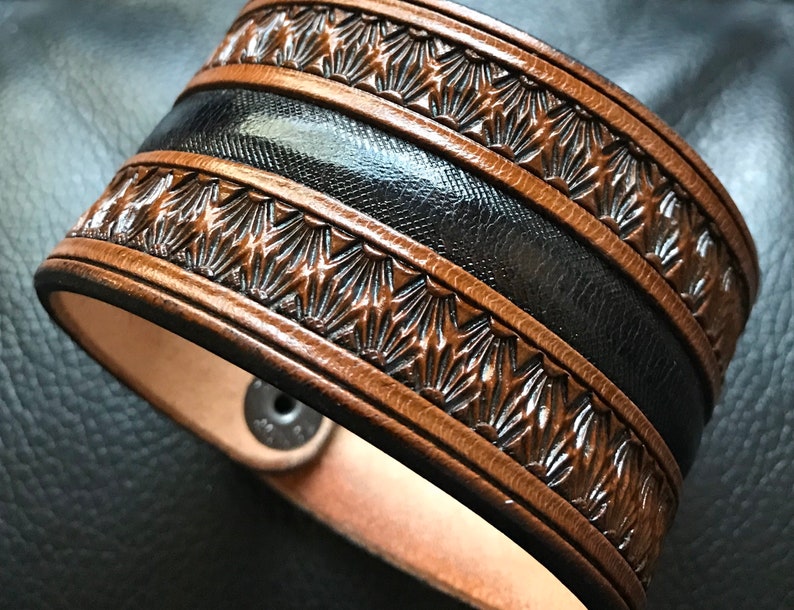 Custom Black Stripe Rocker Leather Cuff
US$ 123.58
This cuff is made from full grain vegetable tanned natural cowhide.This cuff is done with saddle tan stain and jet black dye to give it the right contrast.this cuff is 1.75 inches wide with two gun metal snaps providing the closure.The edges are are burnished smooth then sealed with wax to provide comfort and longevity.If this cuff is yours, simply measure your wrist at the wrist bone and provide me the number for a custom fit.Thanks,Alexander Fleming.
shopping_cart Buy Now
Jhirmack Silver Brightening Ageless Purple Shampoo Set of 2 developed for all shades of silver, gray, and blonde hair and enhance highlights - 1 Shampoo + 1 Conditioner
$10.95
For Gray, Blonde, Bleached or Highlighted Hair This shampoo is formulated with Green Tea Extract and Folic Acid to strengthen and condition, while CoQ10 protects from styling damage and environmental stressors to keep hair looking strong and healthy Macadamia Nut Oil moisturizes rough, limp hair without leaving your scalp greasy Trust the experts in silver & blonde hair care for bright and healthy looking results!
shopping_cart Buy Now
Essentials+ Men's Pocket Pants
$24.99
PRODUCT STORYPUMA's essentials are designed for your everyday hustle. Whether that's in the gym, on the streets, or kicking back, these classic styles have you covered- with super-soft materials, flexible design, and signature PUMA style.FEATURES ...
shopping_cart Buy Now
Black Diamante Embellished Ankle Wrap Sandal
$62.00
Add some drama to any weekend look with these heeled sandals. Featuring a black faux suede material with diamante embellishment and ankle wrap design, what's not to love doll?
shopping_cart Buy Now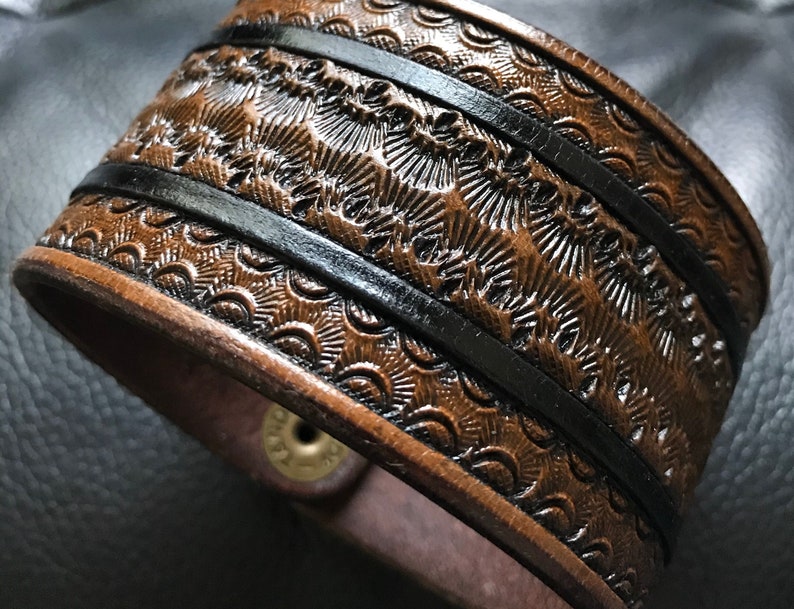 Sin City Custom Leather Cuff
US$ 123.58
This cuff is cool enough to wear dressed up or dressed down. Itís made of full grain 9 ounce veg tanned natural cowhide. it has a medium briar brown tone to it with two black race tripes down the middle.This cuff is 1.75 inches wide and the edges are burnished to a smooth finish then sealed with bees wax for comfort and longevity.This was hand tooled, hand stained, and finished for you.If this is your cuff, provide me a measurement of your wrist by measuring by the wrist bone for a custom fit.Thanks!Alexander Fleming
shopping_cart Buy Now
Biotin Hair Growth Serum Advanced Topical Formula To Help Grow Healthy, Strong Hair Suitable for Men and Women of All Hair Types Hair Loss Support By Pureauty Naturals
$16.45
Promote Healthy Hair Growth, The Smart Way - Thicker, stronger, more healthy-looking hair is not just a matter of genetics, its a matter of nutrition too. With this wonderful biotin hair strengthening serum, you can finally help give yourself the dense and lustrous hair you always wanted. See What The Power Of Biotin Can Do For You - The secret of the serum strength lies in its proprietary formula. By combining biotin, D Panthenol (Pro-Vitamin B5), Pisum Sativum Pea Sprout Extract, and other active ingredients and nutrients, it provides a follicle boosting effect that can assist in the retention and growth of natural, healthy-looking hair. Premium Quality Ingredients - When it comes to our beauty and health care products, we firmly believe there is no room for cutting corners. That is why we make a point of using nothing but the finest, naturally sourced ingredients. Easy To Incorporate Into Your Daily Hair Care Routine - For the best results, apply to slightly damp hair after washing or rinsing. Work a quarter-sized amount of product into palms and massage into your scalp, working from root to tip of hair using your fingertips. Sit back and relax as your hair fully absorbs the serum and all the nutrients that come along with it.
shopping_cart Buy Now