Red Bull Racing Street Men's Tee
$50.00
PRODUCT STORY This rockin' Red Bull Racing tee is where it's at. With bold graphics, Gives you wings wording on the front and a PUMA Cat Logo on the sleeve, this tee is sure to stand out. DETAILS Regular fitRib crewneck collarShort sleevesAbstra...
shopping_cart Buy Now
Silver Croc Mini Micro Bag
$28.00
Add some instant glitz to your look with this micro bag. Featuring a silver croc fabric with a long chain strap, team with jeans and a nice top for the ultimate look.Approx Height: 12.5cm/5"Approx Width: 12.5cm/5"Approx Depth: 7cm/2.5"
shopping_cart Buy Now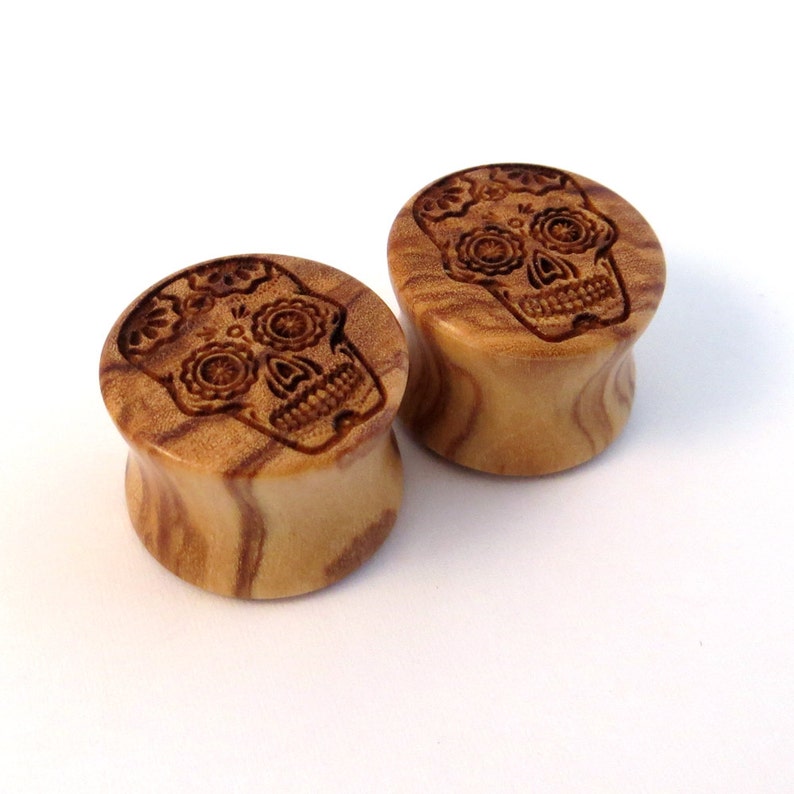 Sugar Skull Olivewood Wooden Plugs PAIR 00g (10mm) 7/16" (11mm) 1/2" (13mm) 9/16" (14mm) 5/8" (16mm) 3/4" 7/8" 1" and up Wood Ear Gauges
US$ 34.00+
One PAIR of Handmade Wooden PlugsSugar Skull Designon Olivewood Double Flared Graphic PlugsMade-To-Order in any size up to 1 1/2" (38mm)Available in any of the following sizes:00g (10 mm)7/16" (11mm)12mm1/2" (13mm)9/16" (14mm)5/8" (16mm)11/16" (17.5mm)3/4" (19mm)13/16" (20.5mm)7/8" (22mm)1" (25.5mm)1 1/8" (28mm)1 3/16" (30mm)1 1/4" (32mm)1 1/2" (38mm)Choose any of the sizes listed; just pick your desired size from the drop-down menu above the "Add to Cart" button, or simply leave a "note" when you checkout.Hand turned in Central Pennsylvania.Finished with carnauba wax, a vegan plant based wax. Provides a nice, smooth shine from a natural, animal free source.The price of this listing is for one pair of handmade wooden plugs.This listing is for double flared plugs only, for healed piercings, inserter assumes all responsibility.
shopping_cart Buy Now
BalanceFrom GoFit All-Purpose 2/5-Inch (10mm) Extra Thick High Density Anti-Slip Exercise Pilates Yoga Mat with Carrying Strap
$14.78
72" long 24" wide ensures comfort for people of all shapes and sizes. With high Density foam material, the 2/5-inch (10 mm) thick premium mat comfortably cushions you on hard floors With double sided non-slip surfaces, Balance From all-purpose premium exercise Pilates yoga mat Comes with an excellent slip resistant advantage to prevent injuries Exceptional resilience allow you to keep your balance during any exercise style. Moisture resistant technology makes the mat to be easily washed with soap and water Easy strapping and light weight feature are added to this mat for easy Transport and storage. The premium mat looks nice, feels comfortable, keeps you well balanced A free yoga mat strap is included. All genuine Balance From products are covered by a 100% Balance From satisfaction and 2-year Balance From
shopping_cart Buy Now
Scuderia Ferrari Drift Cat 5 Ultra II Men's Shoes
$100.00
PRODUCT STORYBorn from the success of the Drift Cat 5 Ultra. The Drift Cat 5 Ultra II from the Laser pack goes further with a revamped upper design and new laser cut design. Inspired by the 3D organic structure and dynamic movement of high perform...
shopping_cart Buy Now
NYX PMU Love Lust & Disco Shimmer and Glow Body Oil Glistening Luminizer
$28.00
Add a touch of glam to your cosmetic collection with the NYX PMU Love Lust & Disco Shimmer and Glow Body Oil. The soft, lightweight formula glides smoothly onto the skin, blending seamlessly into the foundation to deliver a luxurious glimmer and natural-looking glow. Harnessing an intensely pigmented, glittery bronze hue, the radiance-enhancing highlighter lifts, lights and defines the face for a bright, illuminated complexion that will shine from day to night.Apply the highlighter to areas of the face in need of brightening and lightening. Apply to the collarbones for extra sparkle.
shopping_cart Buy Now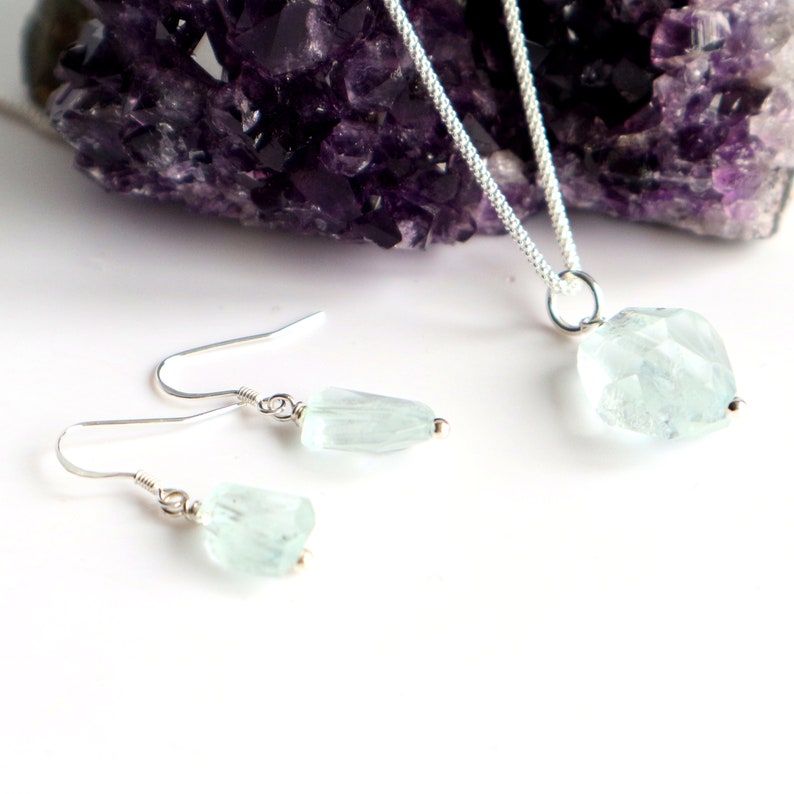 Aquamarine Pendant and Earrings - Sterling Silver - Natural Aquamarine Jewellery - Sterling Silver Popcorn Chain - March Birthstone Gift
US$ 40.71
Aquamarine Natural Faceted Nugget Pendant and Earrings SetAquamarine is renowned for being the Birthstone of March and the traditional gemstone to be given in an engagement ring.The pieces of genuine natural Aquamarine are faceted nuggets. The larger gemstone I have used for the pendant is approx 2cm x 1.2cm this pendant has been hung on a 925 sterling silver popcorn chain which is 20 inches in length with a bolt ring clasp Italian made and stamped 925.The earrings are made from smaller nuggets of the same parcel of gemstones and are approx 13mm x 10mm each earring is unique but I have used the closest in size for them. They are also made using sterling silver headpins and ear wires. All measurements are approximateThis beautiful jewellery set will be presented in a jewellery gift box for you.
shopping_cart Buy Now
Sports Research Sweet Sweat Premium Waist Trimmer (Pink Logo) for Men & Women ~ Includes Free Sample of Sweet Sweat Gel!
$20.95
GET YOUR SWEAT ON: The Sweet Sweat Waist Trimmer is designed to enhance your workout by helping to improve thermogenic activity and SWEAT! FREE Bonus: Includes breathable carrying bag and a sample of our bestselling Sweet Sweat Gel. Use Sweet Sweat along with the Trimmer to help maximize your results.* CONTOURED & FLEXES FOR CUSTOM FIT: The Sweet Sweat Waist Trimmer is naturally flexible to adjust to your size and shape and contoured to fit around your waist comfortably during exercise. Please note - Waist Trimmer should be worn loose enough to provide a full range of motion during your workouts. PREMIUM QUALITY: Made with extra thick, latex-free Neoprene for an enhanced sweating experience. But donít worry about the extra Sweat, our Waist Trimmer's grid inner lining will not only repel moisture absorption but also limit slipping and bunching during your workout. NOTE: Our Waist Trimmers run LARGE. Please order a size down if you are unsure of what size to order.
shopping_cart Buy Now