AmazonBasics USB-C Car Charger with 18W USB-C Cable and 12W USB-A Port
$13.71
USB Type-C 18W and 12W USB device charger for use in your vehicle; includes cable Universally compatible with USB Type-C devices such as Pixel, Galaxy, Nokia, Switch, Note, Lumia, and more Delivers an 80% charge in just 35 minutes; charges up to 4x faster than standard chargers Plugs into your car, truck, or van's cigarette lighter to deliver a strong charge Safety features include an automatic stop, vibration absorption, and a fireproof construction Safe to use with wi-fi, bluetooth, and radio
shopping_cart Buy Now
share Share
Scuderia Ferrari Lifestyle Flat Brim Cap
$14.99
PRODUCT STORYLive Ferrari in this classic flat brim cap featuring a performance-engineered moisture-wicking sweatband and Ferrari branding.DETAILSSix panel flat brim capMetal eyeletsSelf fabric metal adjuster at backMoisture-wicking interior sweat...
shopping_cart Buy Now
Silver Diamante Style Hair Slide
$10.00
We are obsessing over these dreamy hair slides to add to your look. Featuring a silver twisted metal and diamante stone, what's not to love?
shopping_cart Buy Now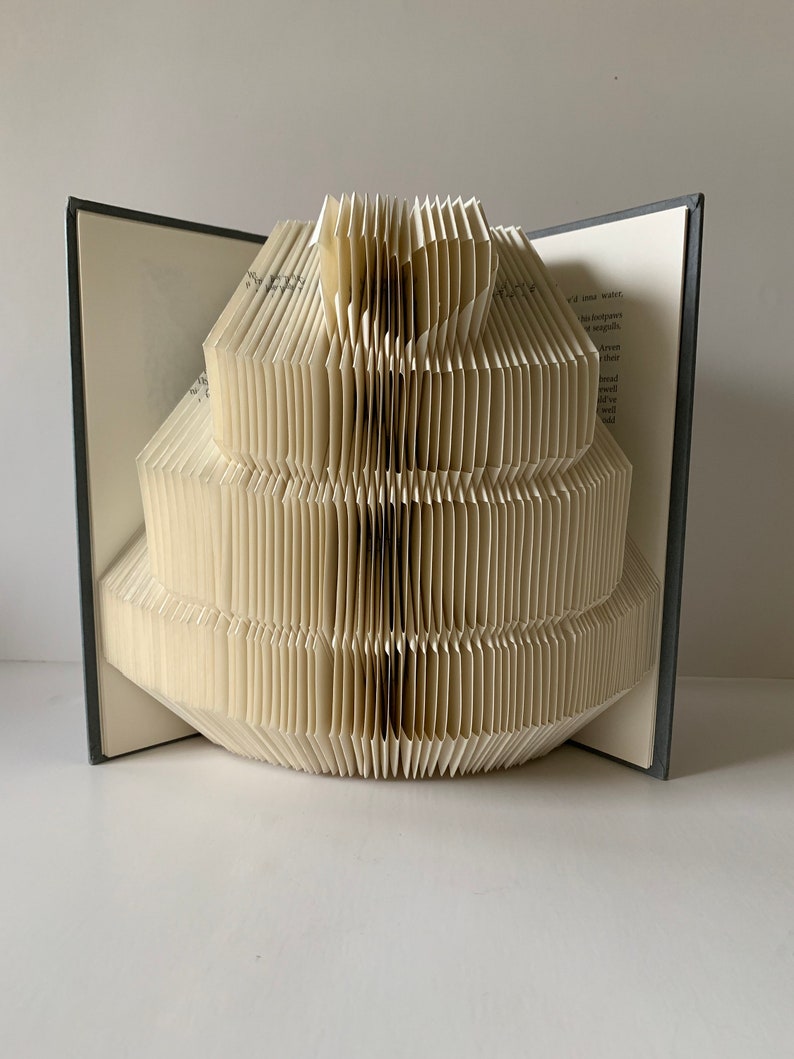 Book fold pattern Book sculpture Origami book art Pattern book Cake sculpture Tried and Tested Mark and Measure Book art Book folding art
US$ 2.36
Book fold cake pattern. This pattern enables the folder to create the pattern pictured into a book.I use a mark and measured technique. With this pattern you will need a hardback book of 23 cm+ tall and 400 pages. Fiction books work the best!Its not that complicated as it looks! The end result is impressive! Looks great on a mantel, table or accent a bookshelf! It will surely grab everyone's attention! You can even sell your completed book!If you have any questions please contact me an I will do my best to answer your questions. I also do custom patterns too!Upon purchasing, your files are ready for download immediately in pdf format.All my patterns are tried and tested!If you need instructions how to book fold. Send me a message an I will be happy to send you instructions.Delivery & returnsYou may sell any completed books you make, but please do not share the pattern.Your files will be available to download once payment is confirmed. I don't accept returns, exchanges, or cancellationsBut please contact me if you have any problems with your order. See return policy.
shopping_cart Buy Now
Node Fitness Premium Yoga Block (Set of 2) - 4" Thick Foam Brick
$9.99
LIGHTWEIGHT AND STURDY: Whether you're a beginner or advanced yogi, this high-density EVA foam block offers exceptional stability and support for yoga, Pilates, and more. Weighing just under 5 ounces it's no burden to carry around. MOISTURE-PROOF: Offering double-duty practicality, the EVA foam material is non-slip and effectively resists moisture. COMPACT SIZE: This handy and lightweight block measures 9" x 6" x 4", ideally sized to throw in a yoga bag to and from class, stacking neatly in the studio, or for home use. COMFORT EDGES: The beveled edges of this block provide a soft, secure and comfortable grip. SAFE & EFFECTIVE: Improve your practice by using blocks to deepen your practice, maintain proper alignment, and help stay safe by reducing injury and muscle strain -this block can help you do it all!
shopping_cart Buy Now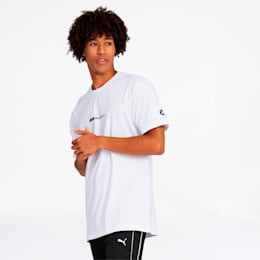 BMW M Motorsport Street Men's Graphic Tee
$24.99
PRODUCT STORYThe all new BMW Street collection features bold racing graphic and fan style for a collection that fuses motorsport-inspired design with street-ready silhouettes.DETAILSProgressive silhouette with dropped shoulderContrast monochrome /...
shopping_cart Buy Now
Black Croc Mini Handle Grab Bag
$32.00
Mini handbags might not be able to fit many essentials into them but what more could a girl want? This style is perfect for giving any look a cute touch, with its black croc fabric and mini handle, we are loving it. Pop in your mobile, keys and favorite lipstick and you're good to go.Approx Height: 14cm/5.5"Approx Width: 17.5cm/7"Approx Depth: 6.5cm/2.5"
shopping_cart Buy Now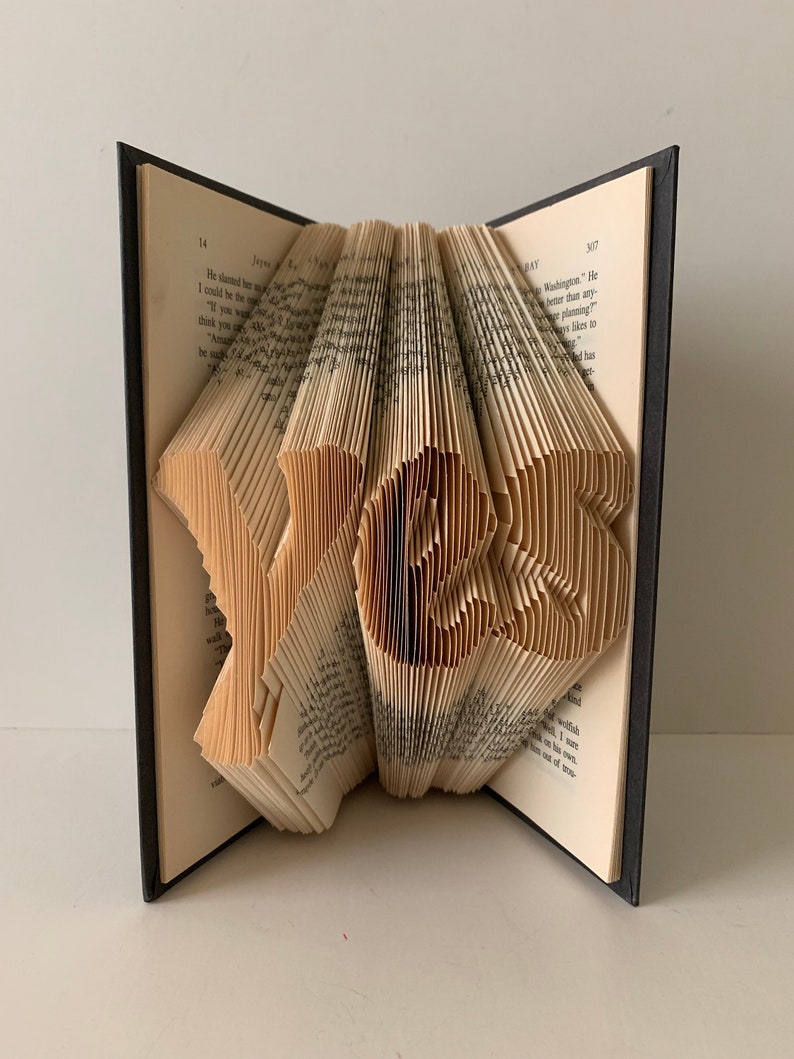 yes sculpture book folding yes book fold folded book art personalized gift paper craft paper anniversary origami book art mantel decoration
US$ 65.00
This is a "yes" book fold. Inspirational word! This book fold would make a nice gift or treat yourself. You can display this book fold on a table, accent a bookshelf or on a mantel.Each recycled book is made by carefully folding individual pages of a book to form a word, image, number. Anything is possible! I can work with you on a custom order to create books you will treasure forever! All my book folds include a ribbon and handmade book cover. I have several colors to choose from.Book cover colors: red, green, blue, aqua blue, orange, pinkRibbon colors: red, green, blue, yellow, pink, lavender, purpleHolidays, Wedding and Happy Birthday ribbonsMessage me the colors you would like.Perfect for any occasion! Birthdays, Holidays, Weddings, Baby Showers etc. It will surely grab everybody's attention!It looks great on a table or accent your bookshelf.Because every book is completely handmade from recycled books, they may vary slightly from piece to piece.Book Fold Art will be created, packed and shipped within 2 weeks of payment via USPS.Thank you for taking the time to look at my work.
shopping_cart Buy Now
Liforme Yoga Pad - Eco-Friendly and Non Slip Yoga Knee Pad, Elbows and Hands - Biodegradable & Warrior-Like Grip Yoga Mat with The Unique Alignment System
$61.95
?BIODEGRADABLE MATERIALS. Liforme Yoga Mats are made of Natural Rubber and our specially engineered Eco-Polyurethane ????REVOLUTIONARY GRIP - Benefit from the ground-breaking Liforme "GripForMe" material that gives unparalleled warrior-like grip whilst practising. We believe this premium non-slip yoga mat pad to be the grippiest mat currently available (it even stays grippy when 'sweaty-wet'), making it essential equipment for any Yogi ?YOGA PAD MULTIPURPOSE. Designed not to be only the best yoga pad for knees on the market but also useful for your exercises with your hands and elbows or for use it alone as small yoga mat or over your Liforme Yoga Mat. 12.9" Length x 25.1" Wide, 4.2mm Thick and 1.4Lbs Weight ?PATENTED ALIGNMENT SYSTEM - Enjoy the practice of Yoga with the aid of the unique and original "AlignForMe" system by Liforme, that has been intelligently designed to guide and align Yogis in their exercises. ?TRULY PLANET FRIENDLY - Made using the most 'body kind' and eco-friendly materials and processes. Our mats are PVC free, biodegradable in 1-5 years in normal landfill conditions and made using high quality non-toxic materials that keep the mat clean and hygienic. ??HAPPINESS SPECIAL EDITION. Enjoy the new Liforme Yoga Pad, in a new and happy orange colour and design, featuring a sunshine mandala at the centre of the mat. Exclusive Liforme Yoga Pad Bag included.
shopping_cart Buy Now