PUMA Smash v2 Family Toddler Shoes
$40.00
PRODUCT STORY All our monster friends are along for the ride in these toddler shoes. The PUMA Smash comes decked out in an all-over graphic print with an adjustable hook and loop closure and durable design. DETAILS Synthetic leather upper with a...
shopping_cart Buy Now
Black Croc Padlock Micro Mini Bag
$28.00
Nail the latest accessory trend with this mini bag. Featuring black croc fabric with a padlock design, it's sure to earn you some serious style points.Approx Height: 12.5cm/5"Approx Width: 12.5cm/5"Approx Depth: 7cm/2.5"
shopping_cart Buy Now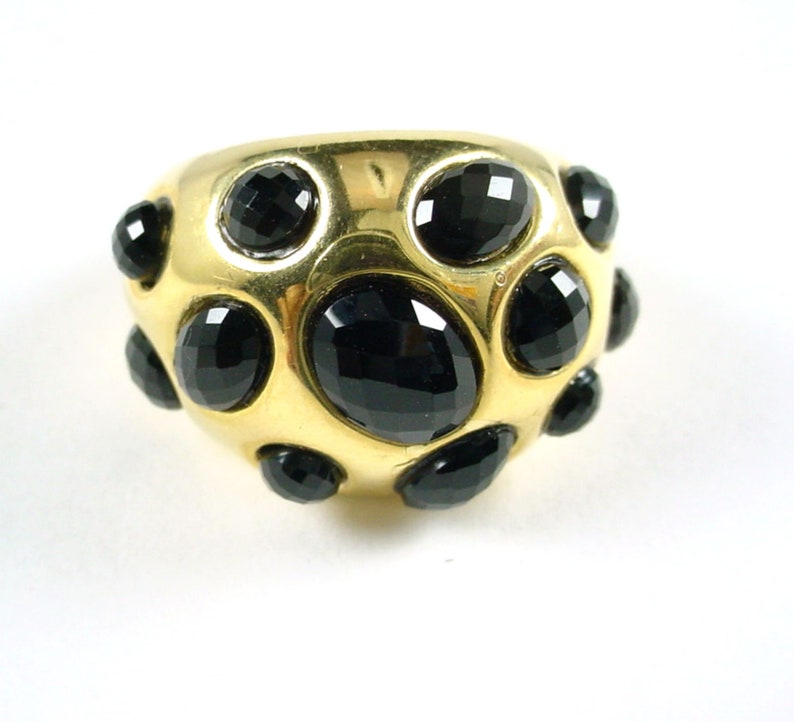 Italian Onyx 14k Gold Bombe Cocktail Ring
US$ 295.00
14K yellow gold ring featuring faceted oval and round onyx.The ring size is 8-1/4.Metal Type: 14K Yellow GoldHallmark: 14K, ITALYLocation: Inside ShankMetal Finish: High PolishGemstone: OnyxStone Count: 12Stone Dimensions (mm): Length 4.10-8.44, Width 4.10-6.23Stone Shape: Faceted, Oval, RoundStone Color: BlackTransparency: OpaqueTotal Item Weight (g): 5.1Measurements: Band Width 14mmThe condition is very good with negligible wear commensurate with age.Please note that all items listed as precious metals are either marked (in which case there will be a photo clearly showing the mark) or acid tested to ensure metal purity. In order to preserve the original condition of the piece of jewelry, stones have not been removed from their setting. All diamonds, gemstones weight, color, grade and clarity, unless stipulated otherwise, have been made using measurement formulas and comparison. Unless otherwise stated, colored gemstones have not been tested.Item ID: rng-
shopping_cart Buy Now
Mens n Womens Thick 1/2" Yoga Exercise Mat
$14.99
100% Microfiber Package Includes: 1 – Hot Yoga Microfiber Mat Towel for Gym, Exercise, Pilates, Fitness, Travel & Hiking / DIMENSONS: 72" x 25" EASY TO CARRY AND EVEN EASIER TO USE: Lightweight for easy carrying to yoga class or when travelling. Tear-resistant design prevents ripping. Dampening the underside of the towel will allow it to grip hard floor surfaces so you can focus on yoga. Excellent for hot yoga, bikram yoga, power yoga, or any exercise where you build up a sweat. Super absorbent, soft, moisture wicking microfiber quickly soaks up sweat like a giant sponge. THE PERFECT MAT FOR YOUR PERFECT YOGA SESSION: The perfect towel for hot yoga, fitness, sports, meditation, stretching, the beach, and pilates. Use it as a beach towel for tanning, as a blanket or bed cover, great as a shower towel, wraparound, and cloth. Simply wet the towel's underside with a spray bottle and your towel grips onto the floor's hard surface. Do your yoga poses, exercise, and stretch without worrying about your towel mat moving, sliding, bunching up, and slipping. DESIGNS THAT WILL TURN HEADS: Your towel will be the talk of the yoga class with our selection of beautiful designs and patterns. Each design is beautifully made to be as unique as your personality and to have just as much style as you do. Designs will keep their bright colors wash after wash without fading. Choose the design and pattern that speaks to you. TOP CUSTOMER CARE: Your Peace Yoga Hot Yoga Towel is backed by our exceptional Customer Service Team and comes standard with our 90-Day Money Back Guarantee and a Limited 1-Year Warranty.
shopping_cart Buy Now
ST Runner v2 Mesh AC Toddler Shoes
$35.00
PRODUCT STORYThe timeless and legendary design of the ST Runner never goes out of style. The ST Runner v2 with a special mesh upper features a fully modernized rubber outsole for better grip and durability and easy double Velcro strap closure. Sty...
shopping_cart Buy Now
Black Slinky Ring Detail Square Neck Bodycon Dress
$32.00
We love this fresh AF bodycon LBD, featuring a yellow slinky material with a ring detail ad a figure-hugging fit. Team with black heels for a look that'll get heads turning.
shopping_cart Buy Now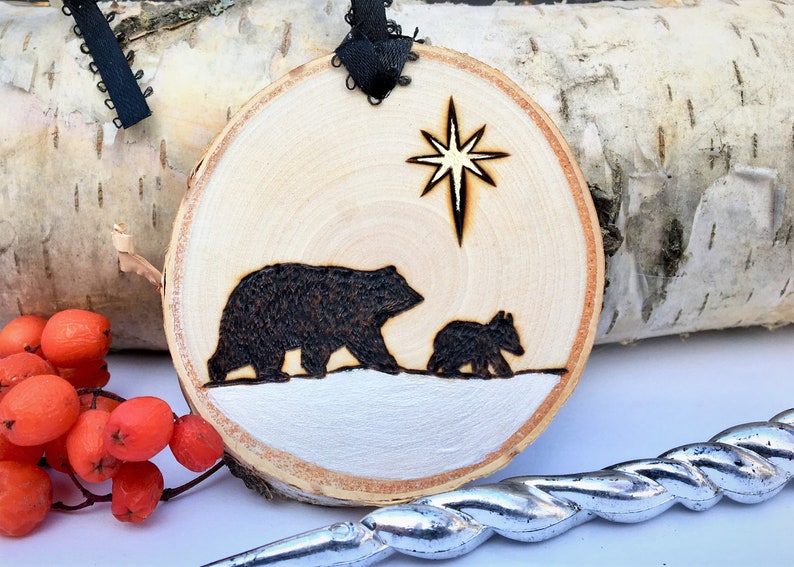 Personalized Wood Burned Baby Ornament Made From Salvaged or Ethically Harvested Birch
US$ 19.93+
What a sweet gift for a new mother or a baby for Christmas!Mama bears really take care of their babies; we can learn a lot from their strength and patience. Nature always has something to teach us if we're listening. I wanted to show my love of nature and bears combined with the Christmas star in this ornament. These birch slices are made from salvaged birch that would normally be headed to the dump or burned. They are cut, sanded smooth and wood burned with a mama bear and her baby. The star and the snow are painted with acrylic paint. They measure around 6 cm. in diameter give or take 1 cm. and finished off with your choice of a jute cord or black or red ribbon.All my ornaments can be personalized on the back with whatever can fit. You can add a name, saying or quote, or other writing. Please remember to choose "With Writing" when purchasing if you would like your ornament personalized. Also, please choose from either the walking baby bear or the sitting one.All wood is different and the shapes, markings and colour of the slices will all be different too.We have other ornaments here:
shopping_cart Buy Now
Gaiam Essentials Thick Yoga Mat Fitness & Exercise Mat with Easy-Cinch Yoga Mat Carrier Strap (72"L x 24"W x 2/5 Inch Thick)
$16.98
FITNESS and EXERCISE MAT: Classic yoga mat is great for all types of fitness and exercise routines including yoga, pilates and any floor exercise where additional cushion and support is appreciated EXTRA THICK YOGA MAT: These 2/5 inch exercise mats make for the ideal all purpose fitness mat in the studio or at home, even around the house under knees or as a standing pad or cushion NON TOXIC and 6P FREE: PVC yoga mat is a healthier choice for you and the planet and free of DEHP, DBP, BBP, DINP, DIDP and DNOP INCLUDES YOGA MAT CARRIER STRAP: Included with your yoga mat is a carrying strap so you can strap up your mat and go DIMENSIONS: 72 inches L x 24 inches W x 2/5 Inch (3.11 pounds)
shopping_cart Buy Now