Silverback iPhone SE Case, iPhone 5S/5 Case, Moving Liquid Holographic Sparkle Glitter Case with Kickstand,Bling Diamond Bumper with Ring Protective Apple iPhone SE Case for Girls Women -Purple
$12.99
COMPATIBILITY - iPhone SE, iPhone 5S, iPhone 5 . - Brilliant full backside coverage of anti-scratch shining glitter. Slim and sleek design is perfect for teens, young girls, and women. EASY CARRY RING STAND HOLDER - Case includes a full 360 Degree rotating ring kickstand that allows for multiple holding positions and convenient sidestand viewing. Ring center is magnetic making it perfectly compatible with magnet mounts. SUPER SOFT AIR CUSHION DESIGN - Designed with safety and security in mind, our case has full corner and button protection with air cushioned soft TPU. Great protection from falls and drops. SHAKE THINGS UP - Made of beautiful sparkle of pink, purple, silver and gold holographic heart glitters, with accents of beautiful sparkle pink heart confettis. Shockproof and anti-scratch surface protects glitter shine. INCREDIBLE SERVICE - Around the clock customer service makes sure you are protected and are given the best service for any issue you may have with your purchase.
shopping_cart Buy Now
share Share
Scuderia Ferrari Men's Sweatpants
$80.00
PRODUCT STORYUpdate your everyday wear with a touch of elevated style in these sleek Ferrari Sweatpants.DETAILSRegular fitElastic waistband with internal drawcords for customized comfortZip pockets for secure storageReversed fabric leg insertsScud...
shopping_cart Buy Now
Black Croc Style Cross Body Bag
$28.00
We are obsessing over this dreamy bag this season. Featuring a black croc material, a cross body strap and tassel detailing, we love this teamed with your weekend essentials.Approx Height: 11.5cm/4.5"Approx Width: 16cm/6"Approx Depth: 5cm/2"
shopping_cart Buy Now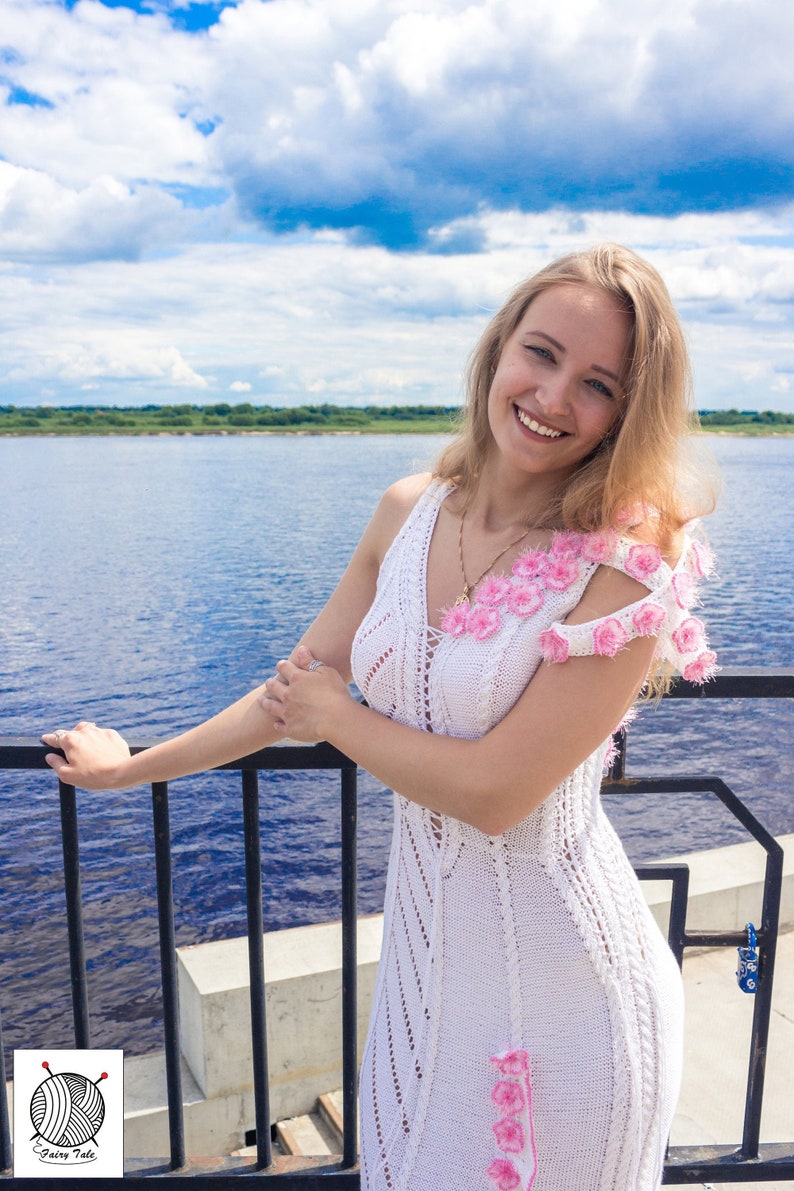 Knitted Openwork Long White Dress, Knit Wedding Floor Dress, Knit Dress Decorated Flowers, Asymmetric Knit Christmas Dress, Christmas Outfit
US$ 432.00
Exclusive women's asymmetric hand knitted embroidered dress of natural materials taking into account the female body shape.This dress will make your body feminine.This dress is made of white airy yarn of excellent quality. Decorated with fluffy pink sakura flowers. On the sides decorated with laced up slits, as the result of this, the dress is very easy to adapt on your body. My dress it absolutely creative and I assure it has 100% exclusive unique design, there is no exact dress in the world. It is dress is great solution for women be irresistble, beautiful and femenine. Please note: there are might be a slight difference between the colors seen on your monitor and real colors.Each of my creations are made with love in a non-smoking home! CONDITION:New.MATERIAL:White blended yarn - 50% Cotton, 50% Viscose.SIZE & MEASUREMENT:S-M (EU 38-40);Dress length: 55,1" (140 cm).All our measurement are done with the garment laid flat without stretch. DELIVERY:Dispatch within 3-5 business days after payment. Thereafter you'll get a tracknumber of package. We pack with the greatest care. Worldwide Shipping from Russian Federation! Delivery takes about 3-6 weeks. GUIDELINES FOR CLEANING AND CARE:• Hand wash only in cold water (without long soak!);• Don't squeeze the item out;• For drying you need to put the item on a flat surface with towel (within 12 hours!);• Don't hang on hangers, it may cause deformation of clothing!__________________________If You Have Any Questions or Suggestions, Please Contact Me!
shopping_cart Buy Now
Synergee Core Sliders. Dual Sided Use on Carpet or Hardwood Floors. Abdominal Exercise Equipment
$9.95
? SAVE 20% ON POWER PINK!!! ? – Synergee Core Sliders are perfect for fun and challenging full-body workouts. The Sliders introduce a balance and stability challenge to every movement, which forces you to engage your core muscles and results in your abdominals becoming stronger (and better-looking) than ever! ? COMPACT & CONVENIENT ? – These sliders are convenient for so many reasons: they are small, light, and compact, which makes it easy to store them when not in use. Plus, every move is low-impact, reducing your risk of energy. These Sliders very portable for people who are constantly on the go or for athletes who like to workout when they travel! Fits easily into a backpack, purse, and carry-on. ? DUAL SIDED FOR MULTIPLE SURFACES ? – You'll be able to bring your Sliders everywhere you go and with the dual sides you can slide on multiple surfaces! Nothing can stop you from getting your core workout in! The Foam side works best on hard, smooth surfaces like hardwood floors. The Plastic side works best on softer surfaces, like carpet or turf. ? WHAT'S IN THE PACKAGE ? – This package includes 2 Core Sliders in Pink. Each slider is 7 inches in diameter and is accompanied by a color-printed exercise manual describing 5 different exercises you can do with them. ? NO SWEAT GUARANTEE ? – Leave the sweating and swearing for your training! Buying from Synergee means quick, hassle-free, and caring customer service! Plus, we offer a better-than-money-back guarantee: if there is an issue with your product for any reason, we will send you a new one quickly and absolutely FREE! 100% Customer Satisfaction is our Number 1 Goal!
shopping_cart Buy Now
BMW M Motorsport Men's T7 Track Jacket
$59.99
PRODUCT STORYThe sleek minimalist style of our BMW M Motorsport T7 Track Jacket perfectly combines ouriconic T7 design with motorsport style to give you a look that will set you apart from the rest.DETAILSHalf zip necklineHorizontal contrast pipin...
shopping_cart Buy Now
Black Croc Angular Structure Mini Bag
$45.00
Update your everyday look with this mini bag doll. Featuring a black croc faux leather material with an angular structure design, what's not to love? Pair this with your everyday attire or take it "out" out.Approx Height: 12.5cm/5"Approx Height: 12.5cm/5"Approx Depth: 7cm/2.5"
shopping_cart Buy Now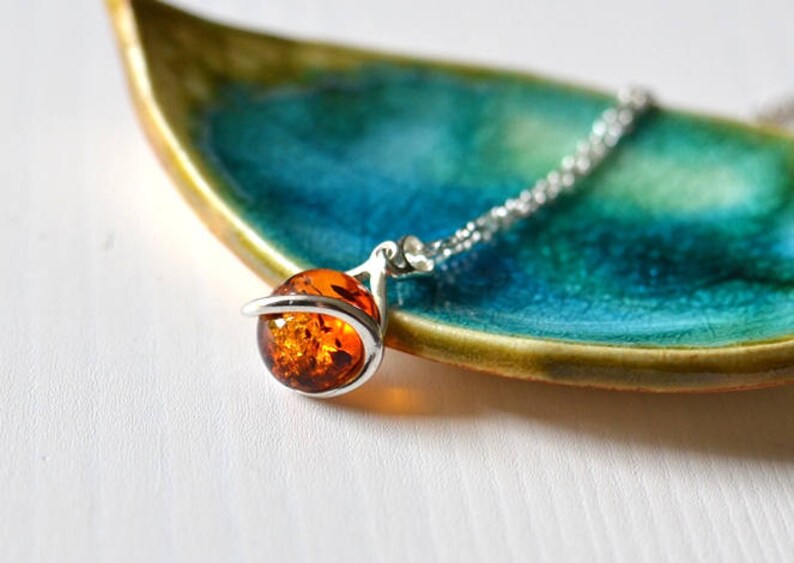 Natural Amber Necklace, Amber Pendant, Amber Jewellery, Real Amber Jewelry, Gift Jewelry, Handmade
US$ 29.00
Natural Amber Necklace, Amber Pendant, Amber Jewellery, Real Amber Jewelry, Gift Jewelry, HandmadeAmber is good to wear for any everyday life occasionAmber jewelry featuring pendant necklace - amber necklace is made of Baltic amber and sterling silver element (Ag 925).Amber and silver pendant on 17,7 inch Sterling Silver Chain NecklaceLength of chain: 17,7 in (45 cm)Dimensions of amber pendant is about: 2,5x1,5 cm (0,98x0,59") , amber bead - 1,2 cm (0,47")Net weight of the pendant: 1.7 gIt makes a great set with those earrings:or stud earrings:orRich Cognac ColorExclusive Styling and High Quality CraftsmanshipPerfect gift for Mothers Day, Birthdays, Valentines Day, Graduation, Christmas or just about any other occasion. Please remember that all amber pieces are unique! The item you will receive might slightly differ from the one in the photos.If you search for harmony, empowerment and originality offered by nature you must reach for the beautifully handcrafted amber pieces.Baltic Amber is not only known as fine jewelery mineral but is also believed to help improve well being. It has long been recommended as natural remedy for people with respiratory problems and those frequently exposed to stress.Your necklace will come carefully wrapped in an eco-friendly gift box.If you wish to see classical beauty of amber I encourage you to visit our gallery which carries innovative and unique pieces by these Polish artists who often incorporate other exciting elements in their raw and natural form. Please visit our gallery http://www.karuba.euThank you for visiting our shop:
shopping_cart Buy Now
Gaiam Essentials Yoga Brick | Sold as Single Block | EVA Foam Block Accessories for Yoga, Meditation, Pilates, Stretching (9" x 6" x 3")
$8.99
YOGA BRICK: Gaiam Essentials Yoga Bricks are slightly smaller in size than a traditional yoga block (see dimensions below), making it easier to grip and more lightweight DURABLE LIGHTWEIGHT FOAM: Yoga bricks are constructed of a lightweight EVA Foam that will withstand everyday use and not deform under pressure over time MULTI-PURPOSE: Yoga accessories prop can be used under your hands, head, feet or seat (meditation) and features easy-to-grip beveled edges and wipes clean with a damp cloth after use EXTEND & DEEPEN YOUR STRETCHING: Use these yoga bricks to access difficult poses and to provide stability and improve balance in your stretches so you can feel more confident extending and reaching during your practice DIMENSIONS: Bricks are sold as singles in a variety of colors and measure 9"W x 6"L x 3"D (traditional yoga blocks measure one inch larger at 4"D) and weigh only 0.30lbs each
shopping_cart Buy Now