Ailun Tripod Phone Mount Holder Head Standard Screw Adapter Rotatable Digtal Camera Bracket Selfie Lens Monopod Adjustable Ring Light for Camcorder iPhone X XR Xs Max 8 7Plus Galaxy s10 s9 plus Note10
$6.89
Easy to Install: There are two option to use the phone clip: 1. Screw directly to the tripod with pivoting arm, being able to 360 degrees to rotate. 2. Remove the clip from pivoting arm and then mount on a tripod. The swivel is also easy to change the Camera,Camcorder and smartphone's orientation (360° rotation) when taking pictures.Inner padding secure your device well and protect it from damage. 1/4" Standard Screw: Attachable to any regular sized tripod, monopod and smartphone with standard 1/4" screw thread at the bottom. Compact&Portable:Helps you shoot steady video for Facebook Live, Periscope, and other microphone live streaming Vlogging platforms Its light weight design and easy portability mean that you can put it in your pocket or your briefcase and take it everywhere you go. And you will be ready for the perfect Lens picture at any time. Retractable&Detachable Holder: Retractable Camera,Camcorder, phone holder fits most cellphones,Cameras,Camcorders and selfie sticks(width between 56mm - 105mm ),including iPhone 11/11Pro/11Pro Max/X/Xs/XR/Xs Max,8/7/6/6s, iPhone 6/6s plus, iphone SE/5s/5/5c,Samsung Galaxy s10s10 plus S9/S9+,S8/S8+/S7/S6/S6 edge, Note 10 9 8 5 4 3 and so on. And it extremely easy to get adjusted to hold or release the phone.
shopping_cart Buy Now
share Share
LQDCELL Optic Sheer Men's Training Shoes
$110.00
PRODUCT STORYIn a fast-paced world, your senses need to be sharp. LQDCELL Optic Sheer puts you directly in sight with layers of dynamic colors wrapped around a chunky, retro-inspired silhouette. With LQDCELL stable cushioning technology inside a s...
shopping_cart Buy Now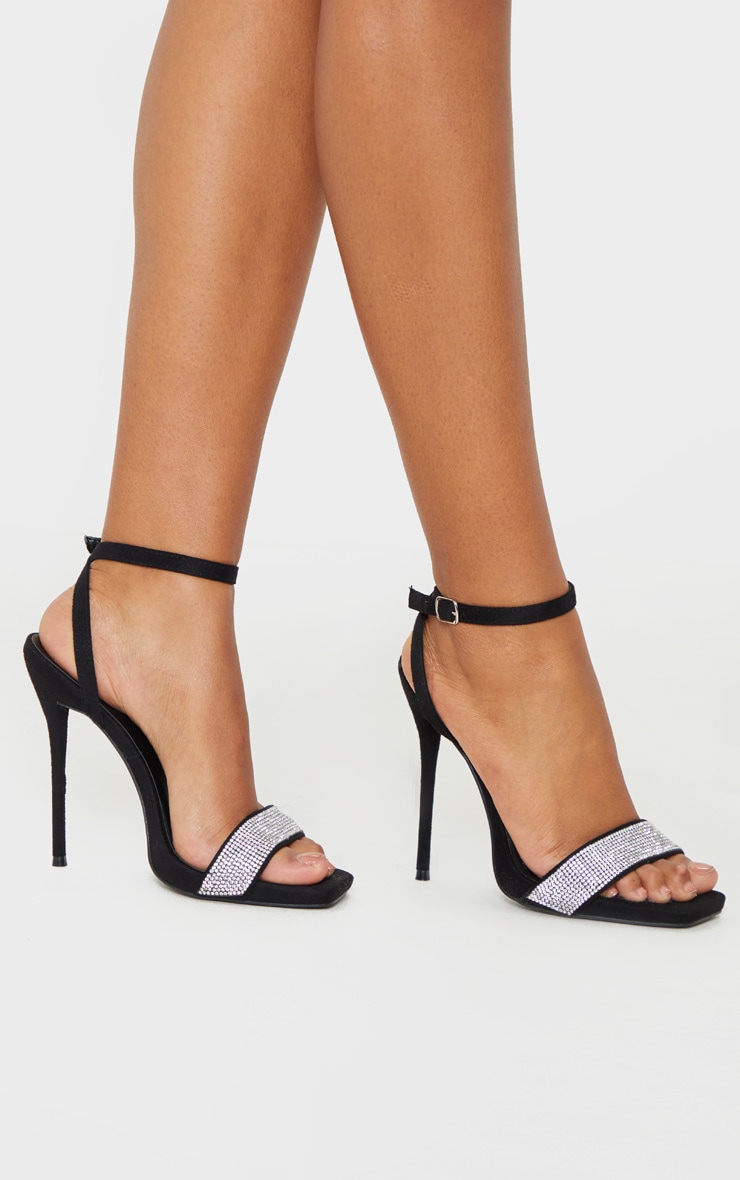 Black Diamante Strappy High Sandal
$50.00
We are obsessed with these fierce heels for your weekend shoe-drobe doll. Featuring a black material with diamante detailing and a strappy design, we love these teamed with a black midi dress for a look you can't go wrong with.
shopping_cart Buy Now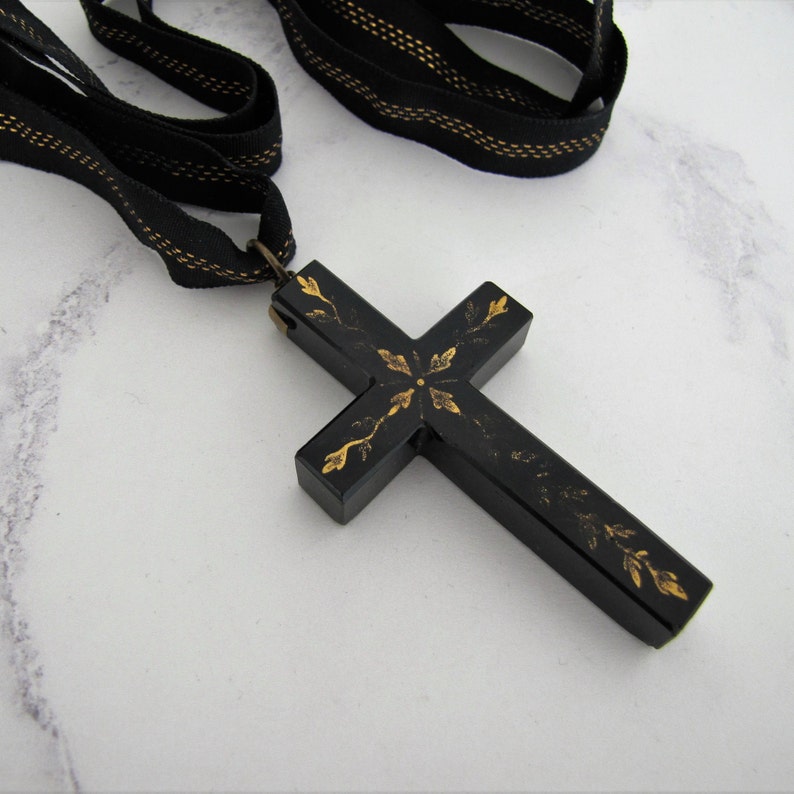 Victorian Gold Pique Cross Necklace. Black Vauxhall Glass Pique Cross Pendant. Antique Mourning Necklace. Victorian Pique Inlay Jewelry
US$ 190.00
A large size Victorian pique work cross necklace, circa 1870. Piqué is an English decorative jewelry technique, in which gold or silver are inlaid into a material to form a pattern. Materials commonly used for piqué work included, tortoiseshell, black Vauxhall glass (French Jet) Whitby jet and horn. This cross is rendered in Vauxhall glass with gold inlay in a pretty floral pattern. The top has a brass pinch bail and suspension ring and it is still attached to a black and gold grosgrain ribbon that looks to be original to the piece. This cross was likely worn as mourning dress.MATERIALS: Black Vauxhall glass, gold inlaySIZE: 2-3/4" high measured without the bail, 1-1/2" across and 1/2" deep (approx. 65x40x15mm)DATE: Victorian circa 1870ORIGIN: EnglandCONDITION: The cross is in very good antique condition given age, the gold pique inlay is a little worn but the pattern is still pretty much intact and identifiable, There are tiny nibbles to the edges of the glass in places that are only apparent under magnification. The pinch bale and suspension ring are heavy duty and solidly attached to safely support the weight of the cross. The ribbon is in remarkable condition given age! WEIGHT: 22 gramsGorgeous Victorian era mourning jewel, very wearable today and will invite plenty of compliments! Browse more exceptional fine and costume jewelry from every era - Georgian - Victorian - Edwardian - Art Deco - Modern - at - With new arrivals added to our shop daily we offer an interest free layaway plan as well as a no risk guarantee. Our standard shipping includes tracking for your peace of mind. Your purchase will arrive gift wrapped in a Mercy Madge box, perfect for giving or safekeeping!
shopping_cart Buy Now
Gaiam Yoga Block + Yoga Strap Combo Set
$14.98
YOGA BLOCK + STRAP COMBO: Makes for a great yoga prop and accessories starter pack and provides you with the support you need to get started EXTEND & SUPPORT: Yoga Strap and Block Combo helps you to concentrate on deeper poses and while also increasing your range of motion with the support and assistance you need STABILITY & BALANCE: Helps with optimal alignment for increased strength and added balance control MULTI-USE: Block is large enough to sit on comfortably for meditation practices and the 6ft strap can be used in a variety of stretches and exercises DIMENSIONS: Block = 9 inch Width x 6inch Height x 4 inch Depth / Strap = 6feet
shopping_cart Buy Now
LQDCELL Optic Dim Men's Training Shoes
$100.00
PRODUCT STORY No one can dim your light. LQDCELL Optic shows up bold every. single. time. With LQDCELL stable cushioning technology inside a spectrum of shapes and materials, the streets will never miss you. FEATURES BENEFITS STABILITY: Develope...
shopping_cart Buy Now
Black Quilted Ankle Cuff Block Heel Sandal
$45.00
We are loving these heels to give your weekend attire an edge. Featuring a black material with a quilted ankle cuff and a block heel, what's not to love?
shopping_cart Buy Now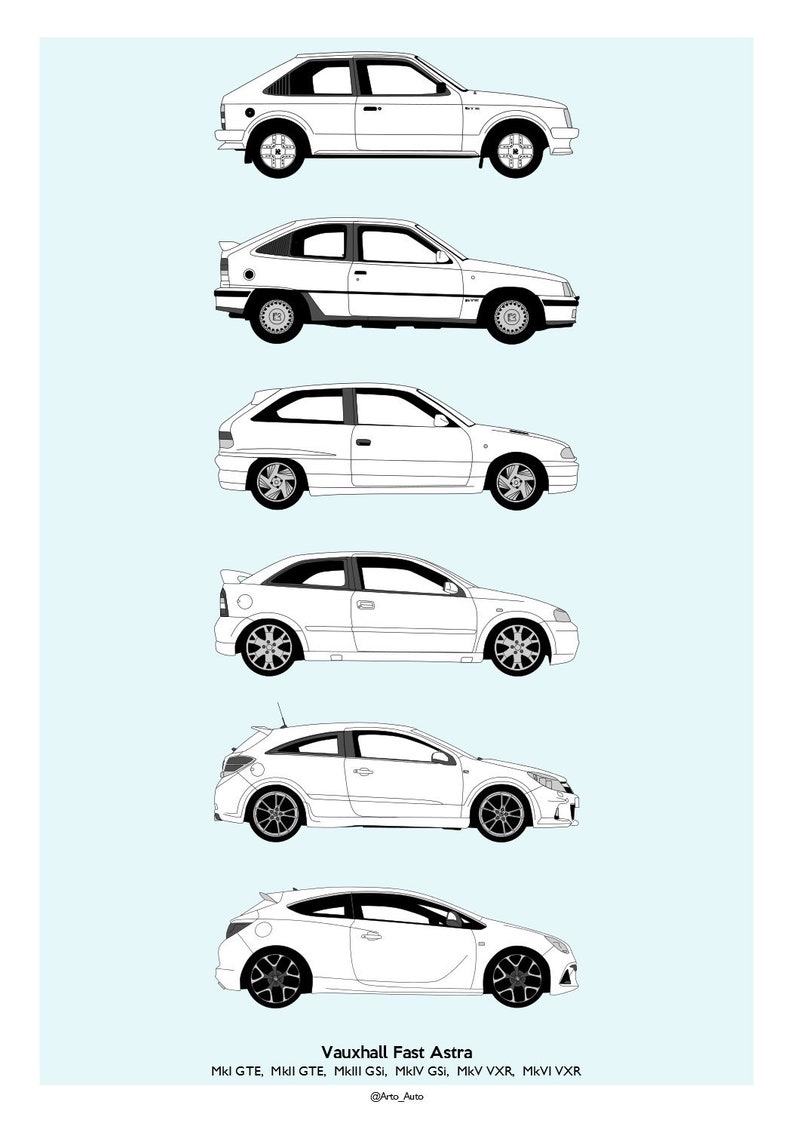 POSTER - Vauxhall Evolution - Fast Astra
US$ 7.45+
Hang your favourite cars up for all to see. Images of the most famous and loved models, represented in striking and stylised art prints. If a change of model name, year or colour is needed, please send me a message and I'll see what I can do.All our posters are professionally printed in bold colour on high quality poster paper and safely delivered in a strong cardboard tube. (A3 and A2) Ideal for framing too. No watermark is present on the actual print.If ordering on a Friday please allow one extra day for dispatch due to print shop open hours.If you have a request please let me know, I am always looking to add new models to the collection!
shopping_cart Buy Now
URBNFit Yoga Block - (1PC or 2PC Blocks Set with Stretch Strap) - Moisture Resistant High Density EVA Foam Block - Improve Balance and Flexibility Perfect for Home or Gym - Free PDF Workout Guide
$9.99
BEVELED EDGES FOR ULTRA COMFORT - 1 block that measure 3" x 6" x 9", and a 6 foot long Stretching Strap. Blocks have beveled edges designed for comfort and a soft grip. Use as a Yoga Prop, for Meditation, Pilates, Stability, Workouts or even as a Speaker stand. Lightweight for on the go workouts and travel. DEEPEN AND STRENGTHEN YOGA STRETCHES - Yoga Bricks help elongate your stretching and ensure posture alignment. Perfect for all fitness levels, Blocks provide a comfortable foundation and Strap help you reach poses and deepen stretches. MADE FROM ECO FRIENDLY MATERIALS - Our URBNFit Yoga Blocks are Made from 100% EVA Foam. EVA foam is recyclable and 100% non-toxic; free of chlorides, heavy metals, phenols and latex. The strap is made from soft cotton that won't chafe with metal D-rings to secure the position you need. MOISTURE RESISTANT EASY TO CLEAN - Whether sweating in hot yoga, or going through poses in your home gym, the non-slip moisture proof block helps keep bacteria at bay. THE URBNFit PROMISE - We want to help you achieve your fitness goals. That's why we offer a 100% satisfaction guarantee on all of our home exercise equipment. If you have any issues we'll fix it.
shopping_cart Buy Now