Lume Cube AIR Magnetic LED Light for Photo, Video, and Content Creation, Waterproof On-Camera LED for Sony, Canon, Nikon, Panasonic, Fuji, Smartphone, GoPro…
$69.95
PROFESSIONAL QUALITY LIGHT: Daylight Balanced 5600K clean light output ADJUSTABLE BRIGHTNESS LEVELS: Control brightness up or down with 4 levels of brightness + a STROBE mode! BLUETOOTH: Wirelessly control your Lume Cube with our Lume-X App for both iPhone & Android WATERPROOF & DURABLE: Durable housing offering waterproof lighting up to 10M (30 feet) depths ACCESSORIES INCLUDED: Every box includes a warming gel, softening gel, and handy wrist strap
shopping_cart Buy Now
share Share
SPEED 600 FUSEFIT Women's Running Shoes
$64.99
PRODUCT STORYBuilt on the fundamentals of a great running shoe, SPEED 600 FUSEFIT has just what you need for a faster run, laced up in a lightweight package. PROFOAM gives you instant cushioning while IGNITE FOAM ups your energy return. Propel fas...
shopping_cart Buy Now
White Long Sleeve Cup Detail Hook and Eye Bodycon Dress
$40.00
We are loving the milkmaid trend right now and this dress is totally nailing it. Featuring a white material with a square neckline and hook and eye detailing on the front, team this dress with heels and a mini bag for a night out vibe.
shopping_cart Buy Now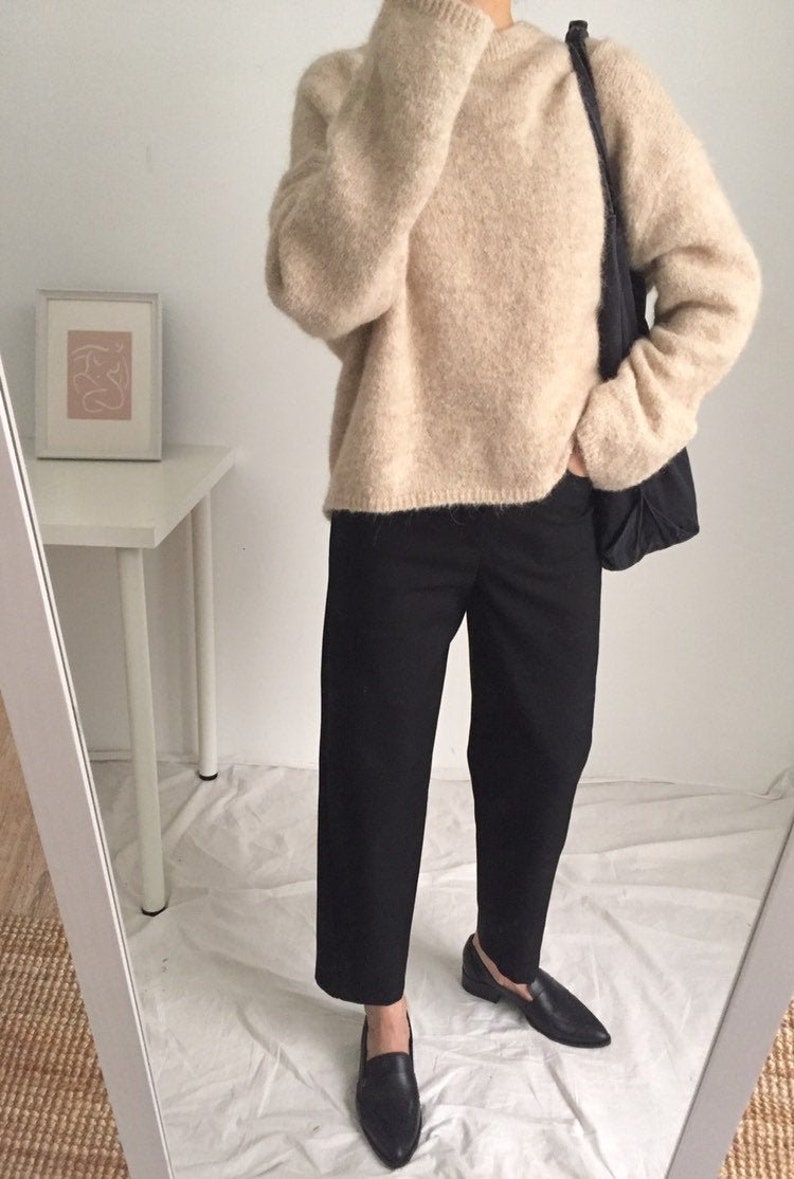 Studio Trousers- High-waisted wool twill structured ankle-length trousers ( limited edition )
US$ 155.00
A winter wardrobe essential for women on the go. This casual-fit twill structured wool trousers feature full zip fly closure, slant pockets at front and decorative pockets at the back. Ankle length.With with: Izzy Sweater, Brit Sweater (blk, sold out) Material/Composition: wool /polyester blend (80% wool+20% polyester)Size/Taille: XS/S/M/L/XLXS: 25"-26" waist, 34"-35" hips. Length:93cmS: 26"-27" waist, 35"-36" hips. Length:94cmM:27"-28" waist, 36"-37" hips. Length:95cmL: 28"-29" waist, 37"-38" hips. Length:96cmXL: 29"-30" waist, 38"-39" hips. Length:97cmModel size/ Taille de mannequin:163cm/47kg (or 5'4/ 104 lbs) with 33" bust, 25" waist, 35" hips. Wears XS. Care instructions/Entretien: Cold handwash and air-dry.Follow us on instagram (@metaformose) for all the latest news & behind-the-scene peek from our studio.
shopping_cart Buy Now
Stickers for Water Bottles Big 30-Pack Cute,Waterproof,Aesthetic,Trendy Stickers for Teens,Girls Perfect for Waterbottle,Laptop,Phone,Travel
$5.30
30 UNIQUE FUNNY STICKERS. There are 30 different cute stickers in each pack. Compliments and good mood are guarantee! PERFECT MIX FOR EVERYONE. Suitable to your water bottle, hydroflask, chromebook, notebook, laptop, computer. 100% MONEY BACK GUARANTEE. we are backed by 100% guarantee that you are fully satisfied with your product or receive your money back.
shopping_cart Buy Now
Classics Women's Tight Top
$30.00
PRODUCT STORYThe slim fit of this classic top allows for plenty of room to move, while the cotton base makes for a lightweight, breathable feeling all day. Subtle contrast detailing at the sleeves and classic PUMA branding make this top perfect fo...
shopping_cart Buy Now
Taupe Lace Up Sandals
$55.00
We're crushin' on these lace up heels girl. Featuring a faux suede material, cross strap design and lace up detailing, style with your weekend dress to complete the look.
shopping_cart Buy Now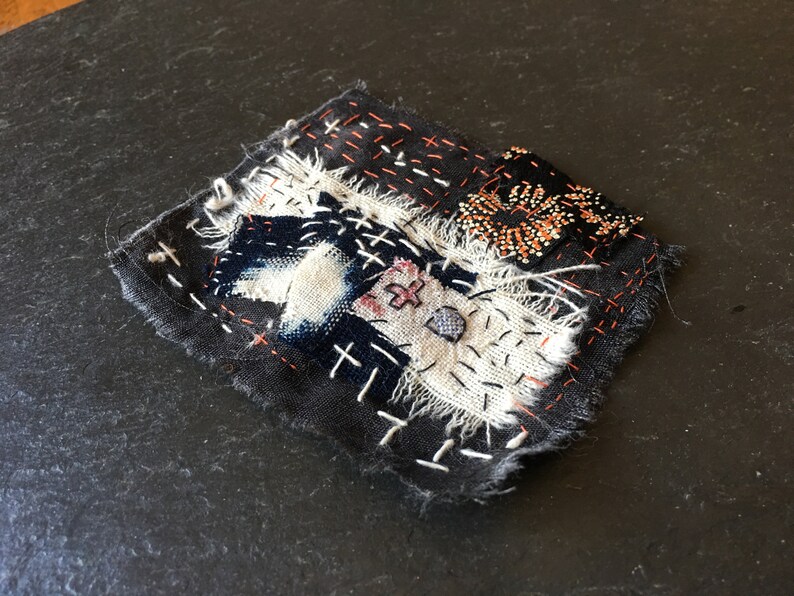 3x2.5" Textile fabric assemblage art mending patch Japanese boro spilt rice sashiko slow stitching hand mend embroidery raw applique cotton
US$ 24.99
CONDITION: I just made this patch from the left over scraps from the patches in photo 5 during the last week of July. It has 8 scraps hand stitched into a collage using orange, black and off white threads. It has black stitched spilt rice sashiko on the beige areas which, for me is a practice in patience. The rest is free form kantha and sashiko stitching. This piece has a lot of tiny stitching and took a long time. It was a practice mending piece in matching up other cut pieces to make others look whole again. MENDING WAYS STORY: For example, the rice on nori kasuri piece in the upper left hand corner has been carefully appliqued with some edges turned under, but most of the rest is raw edged and the fireworks at the lower right hand corner are two pieces I happened to find that makes the explosion seem to be whole. I live in the part of Los Angeles where fireworks go on for the whole month of July and the nigiri or rice on nori (seaweed) remind me of childhood beach days spent on the 4th of July playing with all my family. Thankfully it's August now and the fireworks have since stopped. I also practiced spilt black rice sashiko, which for some reason is very difficult for me to make it look like spilt rice. Slow stitching helps me stay in the present, so I am not crying over spilt rice!FREE DOMESTIC SHIPPING: includes USPS first class mail with tracking and insurance.PHOTO 5: are smaller patches, which I'm tempted to sew all 4 of them together. Listed below in this shop here: SOLD OUT!PHOTO 6: is a reference for me, most is listed in this shop, the snail reaching for the flower is at our other shop with lots more textile art link below:PHOTO 7: More patches like spilt rice patches because they use the same fabrics, but with more water pool sashiko and some with holes:PHOTO 8: Numbers 1 and 2 patches are still available in this shop here:PHOTO 9: Patches made with kasuri, katazome and shibori at our other shop Hoarder Rehab here:LAST PHOTO: is from doing my best to get into the Christmas season and my latest work from Dec. 2019 available in this shop here:INTERNATIONAL SHIPPING: If you think shipping is too high for your country, please Etsy email us with your address and items desired and we will calculate shipping to you. The price we have listed is an estimate to the most remote country and city from the west coast of USA and includes insurance, but not tracking. We will gladly calculate other shipping options to you, if you Etsy email us your postal code, country and city of destination or you can just order and we will refund any overages of $2. We have 4 other shops and from my past experience we have had several items go to remote cities in countries far from postal service and it cost a lot!FROM HOARDING to MENDING WAYS! Mending has become my alternative to hoarding and I've been mending my own clothes for 5-7 years now, so it seems to have stuck. I still am a recovering hoarder and slip up a lot, but most of my time now is spent making these patches and other embroidery items, instead of spending most of my waking hours window shopping, thrift shopping, buying massive amount of items for projects that only seem to stay in my head and then trying to find a spot for them! If you enjoy raw edges, tattered frayed up, well loved, holey cloth then you've come to the right spot! WELCOME!!!!If there is a story behind the purchase of this item, I'd love to know it! I am collecting these stories, instead of more things, as part of my HoarderRehab therapy and will place it on my blog: The Hoarder Rehab Blog: The Destiny of Things. Thank you in advance for your time, story and pics you wish to share!http://hoarderrehab.blogspot.com/Join me with 540+ Etsy buyers who have helped me with my HoarderRehab and share your story! Thank you for your visit and reading this far!
shopping_cart Buy Now
Hydro Flask Standard Mouth Water Bottle, Flex Cap - Multiple Sizes & Colors
$29.95 - $114.97
Newly produced Hydro Flasks do not feature a registered trademark symbol next to the logo Keeps beverages cold up to 24 hours and hot up to 12 hours when using the lid BPA-free and phthalate-free; 18/8 food-grade stainless steel Small boot fits Standard Mouth Bottles and medium boot fits Wide Mouth Hydro Flask bottles Lifetime warranty
shopping_cart Buy Now