Lightweight Tripod 55-Inch, Aluminum Travel/Camera/Phone Tripod with Carry Bag, Maximum Load Capacity 6.6 LB, 1/4" Mounting Screw for Phone, Camera, Traveling, Laser Measure, Laser Level
$20.97
?HIGHER ADJUSTABLE HEIGHT - 55 inches lightweight tripod is 5 inches longer than other normal tripods for your desired height, which could help you get more wonderful scenery; It can collapse to shorter height 16 inches with 3-section and flip-lever leg locks ?LARGER PLATE & 3-WAY HEAD - Comes with Larger plate, which keeps more stability for your cameras than other tripods with narrow plate; It allows for pan and tilt motion, meeting any angle that user needs; Standard 1/4" Camera Mounting Screw with connected plate helps convenient installation ?STABILITY - Leg braces and rubber feet makes position safe and sturdy in most wind, which plays an important part in your travel; The maximum load capacity is 6.6 LB, no recommend for use with heavy and high-end equipment ?COMPATIBILITY & EASY TO CARRY - Digital camera, IPhone adapter(Not included) and laser level as well as rangefinder can be firmly put on the lager plate; Takes with zippered storage bag for convenient carry and safe storage ?WHAT YOU GET - MLT01 Lightweight Tripod; Nice carry bag; User Manual; 24 Months Warranty
shopping_cart Buy Now
share Share
PUMA Club Men's Sweatpants
$50.00
PRODUCT STORY Slip into the classic fit and heritage-packed design of our PUMA Club Sweatpants, with a graphic Formstrip design and history of the PUMA Formstrip at the back leg. FEATURES BENEFITS BCI: PUMA partners with Better Cotton Initiativ...
shopping_cart Buy Now
Cammie Blue Denim Mini Skirt
$28.00
There's no cuter way to rock denim this season than with this button down denim mini skirt. Pair with a cropped tee and skater shoes to nail laid back cool.•   Length 40cm/15.5". (Based on a sample size 8)•   Model wears UK size 8
shopping_cart Buy Now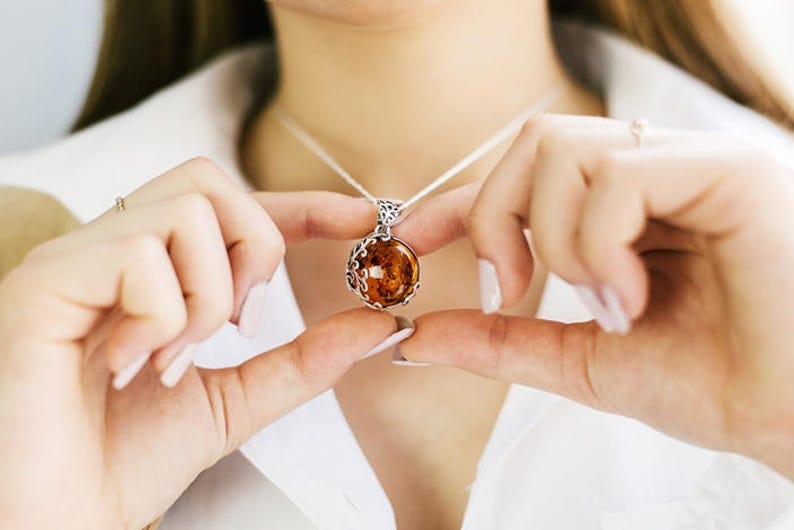 Amber Necklace, Amber Pendant, Amber Jewellery, Real Amber Jewelry, Gift Jewelry, Natural Amber Gift, Modern necklace
US$ 61.00
Amber Necklace, Amber Pendant, Amber Jewellery, Real Amber Jewelry, Gift Jewelry, Natural Amber Gift, Modern necklaceThis particular pendant is made of Baltic amber and sterling silver element (Ag 925).Beautiful amber pendant with unique wonderful silver patternLength of chain: 45 cm (17,7 ") Dimensions of amber pendant is about: 2,1 x 2,1 cm (0,82x0,82") , the whole lenght with silver is 3,4 cm (1,34")net weight: 4.5 gRich Cognac Color, round sphere shape.It makes a great set with those wonderful amber earrings:This is a beautiful warm summer design amber necklace, perfect for every day wear.If you search for harmony, empowerment and originality offered by nature you must reach for the beautifully handcrafted amber pieces.Baltic Amber is not only known as fine jewelery mineral but is also believed to help improve well being. It has long been recommended as natural remedy for people with respiratory problems and those frequently exposed to stress.Your necklace will come carefully wrapped in an eco-friendly gift box.If you wish to see classical beauty of amber I encourage you to visit our gallery which carries innovative and unique pieces by these Polish artists who often incorporate other exciting elements in their raw and natural form. Please visit our gallery http://www.karuba.euThank you for visiting our shop:
shopping_cart Buy Now
OUTERDO Arm and Thigh Trimmers for Women & Men(4 Piece Kit) Body Exercise Wraps Adjustable to Lose Fat Reduce Cellulite and Improve Sweating, Slimmer Kit-Toned Muscles Natural Fat Burning
$12.99
?Increase sweat & Lose weight?Arm and thigh trimmers can help warm your arms and thighs during cardio and strength training, to increase your body's natural thermogenic rate, burn your fat, promote perspiration and blood circulation, allowing you to shed excess water weight and promote healthy, safe, and effective natural weight loss. ?Quality material & Easy to use?High-quality compression fabric with high air permeability, and made of latex-free neoprene has superior heat insulation performance so that you wear comfortable. They're easy to wear, simply stretch them around your arm and thigh area and secure the straps, and you're set. The trimmers' grid inner will not only prevent moisture sweat but also reduces sliding during workouts. ?Lightweight & Flexible?Flexible and lightweight design, surprisingly comfortable, can be adjusted according to your shape and size, suitable for both men and women. Arm Trimmers - 15.66" x 5.66"(L X W) recommended for arms up to 14.66"; Thigh Trimmers - 26" x 7.12" (L x W) recommend for leg up to 25". Please confirm the size before purchase. ?High-quality exercise?Applicable occasions for Bodybuilding, Weightlifting, Strength training, Mountaineering, Basketball, Tennis, Golf, Wait, and more. Make your muscles of arm and thigh more efficient during exercise. Recommended usage frequency is 4~6 hours daily, please not use it during bedtime. ?What we provide?This Slimmer Kit includes 2 x Arm Trimmers, 2 x Thigh Trimmers. If you have any questions about these products, please feel free to contact us, we will provide you with a satisfactory solution and you can purchase with confidence!
shopping_cart Buy Now
Classics Men's Cuffed Sweatpants
$24.99
PRODUCT STORYThe slim fit and tapered cut on these Classics Sweatpants pull double duty here, creating a flattering form around the legs while also delivering maximum flexibility and freedom of movement. We snuck in two pockets on the side and ano...
shopping_cart Buy Now
White Cotton Oversized Shirt
$32.00
Featuring a lightweight white cotton fabric, a loose fit and button up front, this shirt can be styled up or down whatever the occasion. Team it with all things denim for the perfect look.
shopping_cart Buy Now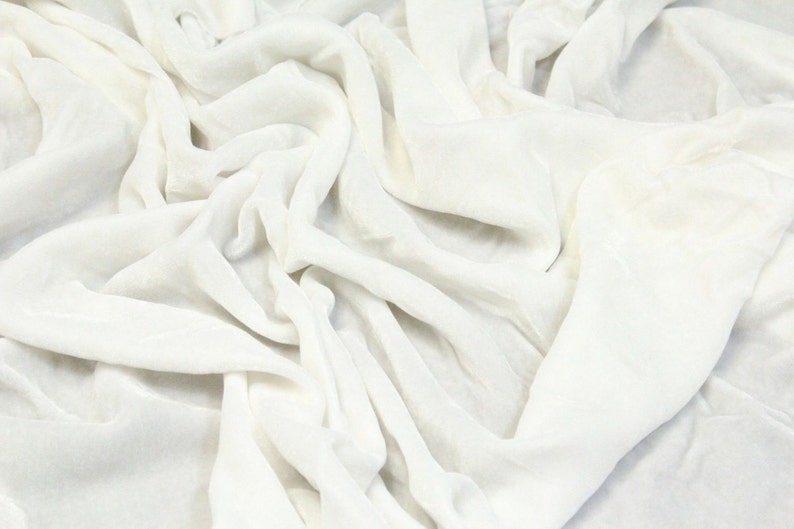 White High Fashion Silk Velvet Upholstery Apparel Fabric - BTY - 44" / 45"
US$ 29.95
Image may look different due setting on your computer screen!Gorgeous silk velvet fabric is a first quality velvet. The fabric is extremely soft and has a plushy texture to it. The rich texture of this fabric makes it suitable for high fashion garments and upholstery projects. Content: 20% Silk 80% Rayon Uses: Apparel, Dresses, Handbags, Headboards, Pillows, Drapes, Upholstery, Linings, Pool Tables, Casinos Tables, and much more!Weight: 180 GramsWash: Machine Wash Cold or Dry Clean No Stretch
shopping_cart Buy Now
QuickFit Resistance Bands Workout Exercise Poster - Double Sided (Laminated, 18" x 27")
$9.95
Double Sided Poster - Front Vertical - Back Horizontal (same exercises on both side) High-quality 3 MIL lamination for added durability Tear Resistant 18" x 27"
shopping_cart Buy Now