Kizen Phone Tripod with Wireless Remote. Adjustable Camera Stand Holder, Flexible Tripod with Universal Phone Clip. Compatible with iPhone, Android Phone, Camera, Sports Camera GoPro
$16.95
?VERSATILE - Featuring long 11.5" octopus tripod legs that can wrap around almost anything, whether poles, bicycles, branches, railings, chairs, fences, and more! ?PORTABLE & LIGHTWEIGHT- Weighting only 0.5 lbs, you can easily pack this tripod wherever you want to take photos. ?DURABLE - Made of tough & waterproof Thermo Plastic Rubber, the Kizen Tripod is built to last and be used even in extreme outdoor environments. The waterproof ability makes it a perfect complement to GoPro cameras. ? UNIVERSAL - The wireless remote works on both apple/android devices, and serves a wireless range up to 30 ft. Ideal for taking individual, group photos & wide angle views.Works well with smartphones, digital cameras, GoPro and webcams up to 3.75 inches wide ?KIZEN 100% MONEY BACK LIFETIME WARRANTY - Enjoy a smooth & frustration free experience with our 100% LIFETIME WARRANTY and 100% MONEY BACK GUARANTEE! With CE, FDA, RoHS certification, we stand by our products so you can make your purchase with confidence! You won't get this kind of service and warranty from big brands like Yoozon, Ubeesize, MPOW, Blitzwolf, Anker. 7 days a week you can reach us by email at [email protected]
shopping_cart Buy Now
share Share
Scuderia Ferrari Future Kart Cat Men's Shoes
$75.00
PRODUCT STORYTwo motorsport icons come together in the Future Kart Cat. The sleek silhouette of the Future Cat combines with the stitching design details of the Kart Cat in this versatile low-profile shoe. This version comes with special edition S...
shopping_cart Buy Now
Silver Diamante Queen Slogan Hair Slide
$8.00
Doll hair clips are the perfect finishing touch to your look. This includes diamante detailing with the word Queen.
shopping_cart Buy Now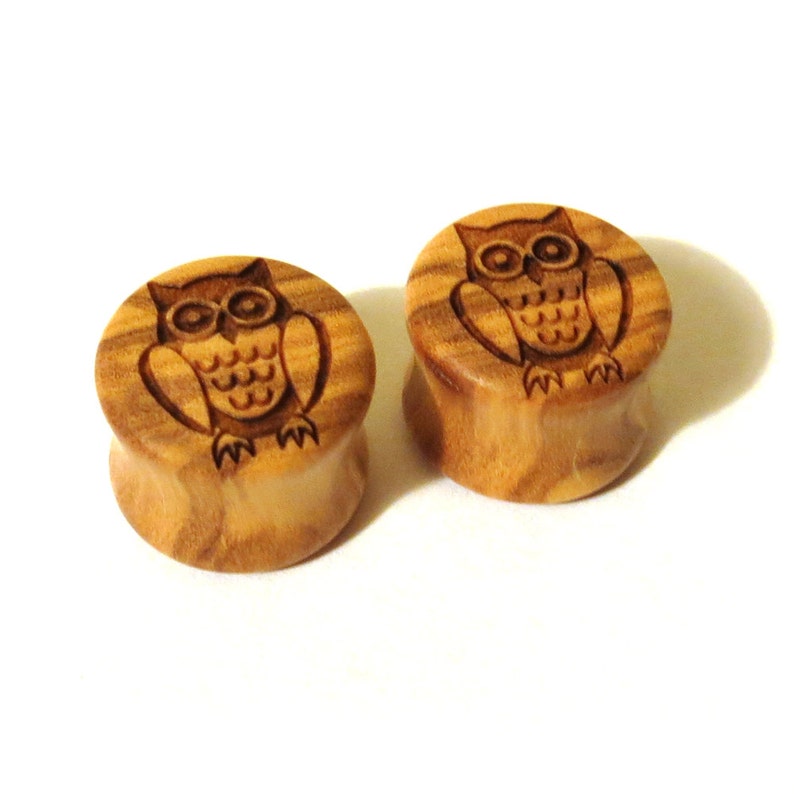 Owl Olivewood Wooden Plugs - PAIR - 2g (6.5mm) 0g (8mm) 00g (9mm) (10mm) 7/16" (11mm) 1/2" 13mm 9/16" 14mm 16mm 19mm and up Wood Ear Gauges
US$ 34.00+
One PAIR of Handmade Wooden PlugsOwl Designon Olivewood Double Flared Graphic PlugsMade-To-Order in any size up to 1 1/2" (38mm)Available in any of the following sizes:2g (6.5mm)0g (8mm)00g (9mm)10 mm7/16" (11mm)12mm1/2" (13mm)9/16" (14mm)5/8" (16mm)11/16" (17.5mm)3/4" (19mm)13/16" (20.5mm)7/8" (22mm)1" (25.5mm)1 1/8" (28mm)1 3/16" (30mm)1 1/4" (32mm)1 1/2" (38mm)Choose any of the sizes listed; just pick your desired size from the drop-down menu above the "Add to Cart" button, or simply leave a "note" when you checkout.Hand turned in Central PA.Finished with carnauba wax, a vegan plant based wax. Provides a nice, smooth shine from a natural, animal free source.The price of this listing is for one pair of handmade wooden plugs.This listing is for double flared plugs only, for healed piercings, inserter assumes all responsibility.**Save on shipping by purchasing additional items from my shop! Pay shipping only for the first pair; All additional items ship free of charge!**To see all of our wooden plugs, click the following link:
shopping_cart Buy Now
Gaiam Yoga Block + Yoga Strap Combo Set
$14.98
YOGA BLOCK + STRAP COMBO: Makes for a great yoga prop and accessories starter pack and provides you with the support you need to get started EXTEND & SUPPORT: Yoga Strap and Block Combo helps you to concentrate on deeper poses and while also increasing your range of motion with the support and assistance you need STABILITY & BALANCE: Helps with optimal alignment for increased strength and added balance control MULTI-USE: Block is large enough to sit on comfortably for meditation practices and the 6ft strap can be used in a variety of stretches and exercises DIMENSIONS: Block = 9 inch Width x 6inch Height x 4 inch Depth / Strap = 6feet
shopping_cart Buy Now
Red Bull Racing Street Men's Tee
$50.00
PRODUCT STORY This rockin' Red Bull Racing tee is where it's at. With bold graphics, Gives you wings wording on the front and a PUMA Cat Logo on the sleeve, this tee is sure to stand out. DETAILS Regular fitRib crewneck collarShort sleevesAbstra...
shopping_cart Buy Now
Silver Merry Xmas Slogan Hair Slide
$8.00
We are loving this hair slide to add some festive vibes to your look. Featuring a silver material with a 'Merry Xmas' slogan design, we are totally obsessed.
shopping_cart Buy Now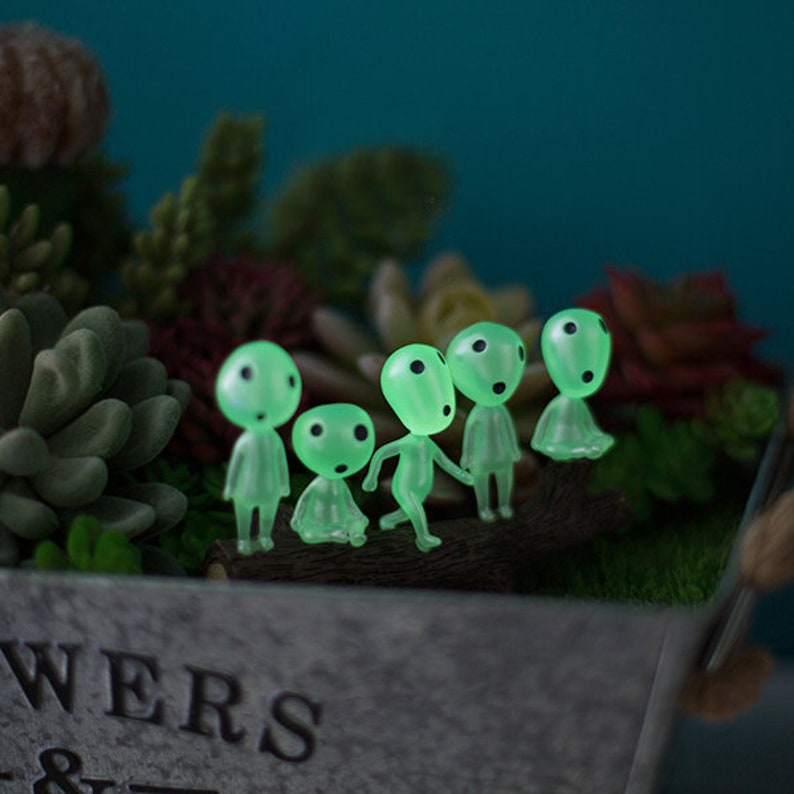 Miyazaki Hayao Princess Mononoke Noctilucence Kodama Tree Spirit noctilucous tree/miniatures/fairy garden terrarium decor/bonsai/figurine
US$ 3.71+
1 Pcsmaterial:plasticsize:3-3.6cmperfect decor for your fairy garden and terrariumor you can by 30 pcs (5 pcs each type) as a special offer and good price, please choose in menu these figures glow in the darkAttention! Standing figures (D,E,F) can not stand alone. You can use these mounts for them, it's very convenient to work with You can also view the full catalog of our miniatures here
shopping_cart Buy Now
SweatZone Sweat Waist Trimmer Gel - Sweat Gel Slimming Cream - Sweat Stick for Women and Men 2 oz
$12.99
SWEAT GEL SLIMMING CREAM - Our sweat gel stick is made with 5 different oils and other moisturizers to nourish your skin while burning fat. Apply our sweat cream prior to your workout to trap heat and encourage sweating. ACTIVATE BLOOD CIRCULATION - Our workout enhancer gel is formulated to help activate blood circulation and increase sweating. The sweat gel may help create heat while your workout and may act as a fat burning cream to help sculpt your body. EASY TO USE - Use our sweat gel and let it do the work. Apply a generous layer of Sweat Zone waist trimmer before you exercise and you are good to go. Whether you use the product during a full-body workout or a day of cardio, you'll love this premiere sweat-enhancing formula. HEAT TRAPPING BARRIER - SweatZone Cream Balm's heavy-duty, gel-like barrier wicks away sweat while entrapping heat to maintain warmer muscles. This will increase your circulation and may encourage sweating. FOR BEST RESULTS USE WITH SWEATZONE SWEAT BELT - For the best results, use SweatZone sweat workout enhancer with the SweatZone Belt, which is made with breathable neoprene. MedZone is proud to offer a wide range of accessories to help you be a muscle-gainer and reach your health goals. If you're looking for an extra boost to your workout routine, try SweatZone sweat gel. Looking for a sweet Sweat Zone gift, combine with our waist trimmer belt.
shopping_cart Buy Now