IFOOTAGE Carbon Fiber Video Monopod 4 Section with Tripod Feet Compatible for DSLR Camera Camcorder
$129.00
? Red Dot Design Award Winner: IFOOTAGE Corba 2 Series Monopods; 2017 Red Dot Design Award Winner (product design award); designed for easy operation and longevity. This monopod is ideal for travel and outdoor shooting. ? Detachable Design: 4 section design allows for flexibility in use. Our award winning quick release plate and removable trippod stand provide 3 options: 1) Fixed video monopod with adjustable feet, 2) Portable monopod, 3) Low angle camera pod for a variety of uses. ? Telescopic design: Award winning buckle design make it to easy extend from 5.3 inches to 47 inches. Suitable for all SLR, DSLR, Video Cameras plus Camcorders up to 22 lbs. Premium materials with Carbon fiber, more lightweight, more max load weight. ? Pivoting Tripod: The monopod base enables 360° swiveling, 90° tilting in all directions and allows easy switches from landscape to portrait modes. ? Quick Lock and Unlock Release: Single hand operation. No buttons, no twisting, just a simple slide down to release and slide up to lock.The taller 71" carbon fiber monopod for choose with ASIN: B07GW5G1GX .
shopping_cart Buy Now
share Share
Classics Logo No.2 Men's Tee
$28.00
PRODUCT STORY Cop a classic PUMA look in our Classics Logo No. 2 Tee. DETAILS Regular fitRib crewneck collarShort sleevesPUMA Archive No.2 Logo badge at center chest100% Cotton jersey
shopping_cart Buy Now
Brown Croc Buckle Front Shoulder Bag
$32.00
This mini shoulder bag is perfect for adding to any outfit of the day. Featuring a brown croc material with a shoulder strap and a buckle front fastening, we are obsessed.Approx Height: 12cm/5"Approx Width: 18cm/7"Approx Depth: 8cm/3"
shopping_cart Buy Now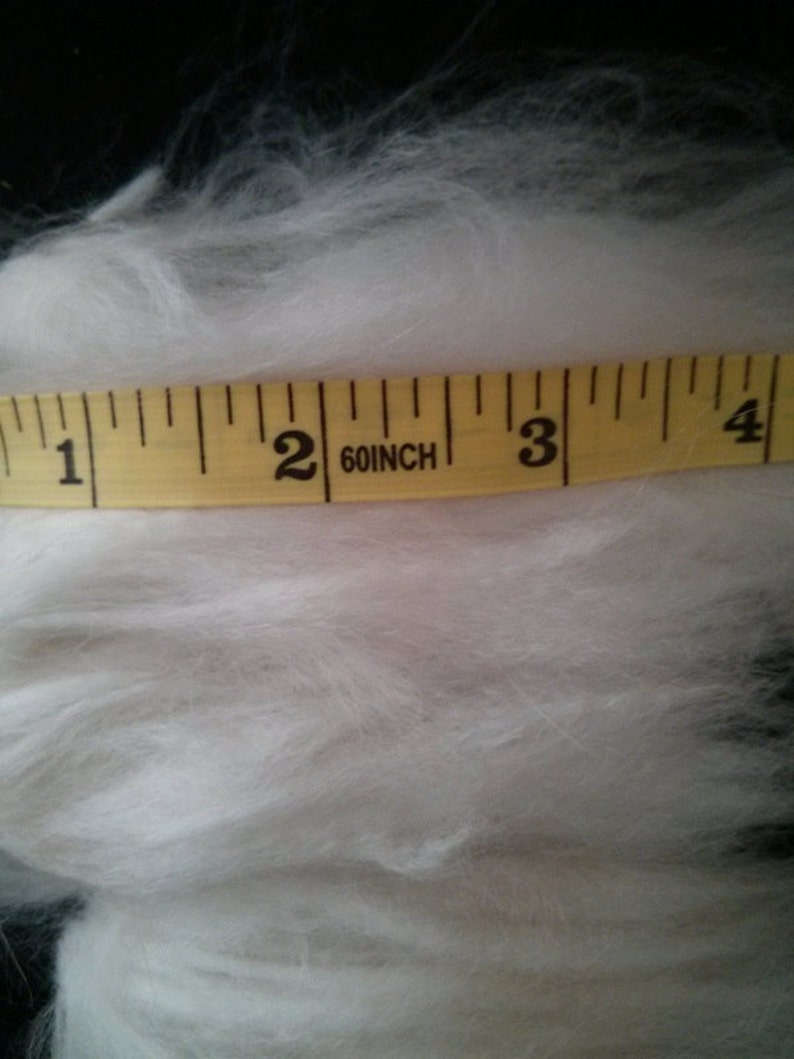 White Angora Fiber English Angora Wool Rabbit Fur Fibers Raw Fiber Natural Hair Cruelty Free Spinning Fiber 1 Ounce
US$ 11.16
This listing is for 1 Ounce of a beautiful Premium (from the top and top side of the bunny, no under tummy or legs fur) White Color Angora Fiber from my own house Angora bunny Mouse ...Her fur is soft to touch, and looks like a cloud in the sky , clean, undyed, have no veg matter and can be spin right of the bag ready to use for any of your available projects...She has been compliment by those who met him of how beautiful his coat are . I only us hand comb and gently pluck her loose fur . This is a cruelty free products and no harm have ever come to them . Staple length is around 3" inches and up.It's no secret that the world's softest garment fiber comes from animal called the Angora rabbit. Quiet and calm by nature, these animals have been used in fiber harvest for hundreds of years, and are thought to have originated in Turkey. Although, all breeds of Angora rabbits (English, French, Satin and Giant) may be used for fiber production. I only sell English Angora fiber in my shop since they are my own pet bunnies.**Important Note:**For Paypal E-Check payments: your order will not ship until your payment has cleared (approximately 5 business days$ 14 per ounce plus shipping cost. I usually have more than 1 ounce available, please let me knows if you need extra!!!Please contact me if you have any questions, all questions will be answer within 24 hours.
shopping_cart Buy Now
Vo5 Conditioning Hairdressing Normal or Dry Hair, 1.5 Oz (Pack of 3)
$16.65
NORMAL / DRY HAIR QTY: PACK OF 3
shopping_cart Buy Now
Scuderia Ferrari Men's Big Shield Tee+
$45.00
PRODUCT STORY Take cool racing style to the streets in our Scuderia Ferrari Big Shield Tee+, featuring a dynamic checkered flag graphic and the iconic Ferrari Shield. DETAILS Regular fitShort sleevesRib crewneck collarGraphic Ferrari print at ch...
shopping_cart Buy Now
Tan Croc Large Tote Bag
$40.00
This large tote bag is perfect for adding to any outfit of the day. Featuring a tan croc material with a magnetic clasp and two shoulder straps, we are obsessed.Approx Height: 30.5cm/12"Approx Width: 37cm/14.5"Approx Depth: 14cm/5.5"
shopping_cart Buy Now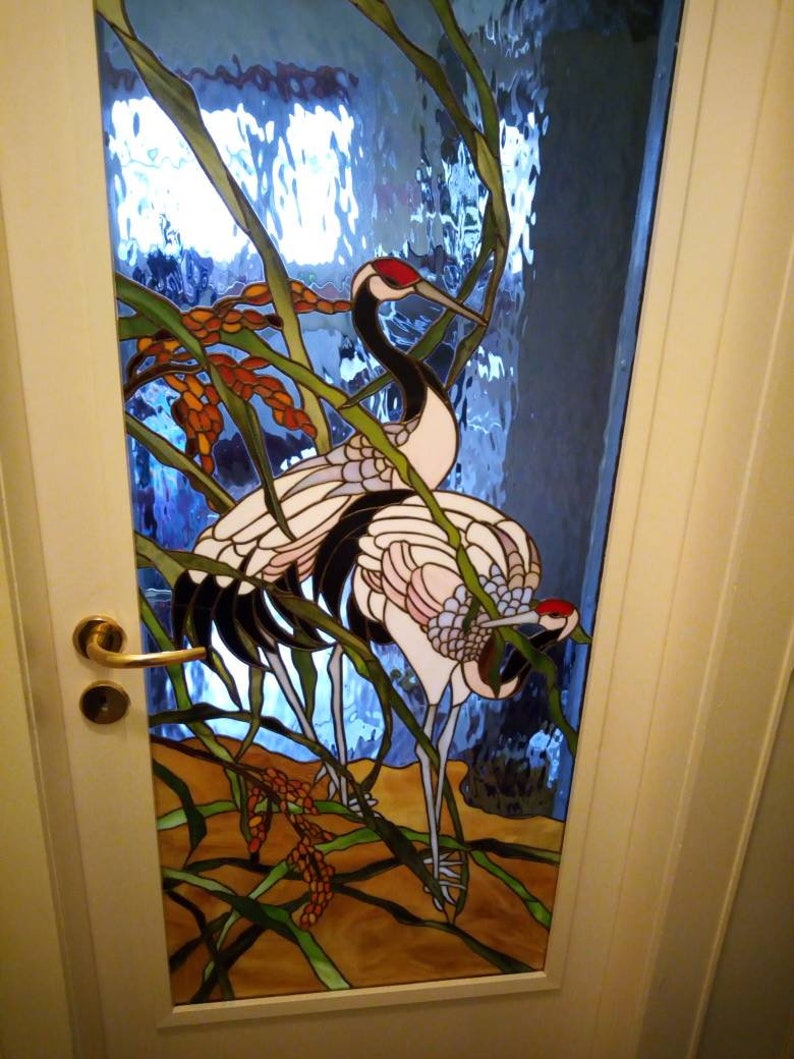 Stained Glass Door in Tiffany Technique
US$ 4,052.80
This listing is for a one of a kind stained Glass door. More than 1000 single pieces, put together using Tiffany technique. Made from artisanal US-made art glass, Bullseye, Spectrum, Van Gogh. Framed in natural bamboo, with integrated lightning. An amazing piece of art that will be a classy and timeless addition to any room, from your office to a living room or a kitchen. Ensured and traced shipping from Germany. Please contact me for comissions.More unique artworks in my shop.I ship with Hermes domestically, and with FedEx internationally. Please contact me for International shipping quotations.
shopping_cart Buy Now
Vo5 Conditioning Hairdressing Normal or Dry Hair, 1.5 Oz (Pack of 3)
$16.65
NORMAL / DRY HAIR QTY: PACK OF 3
shopping_cart Buy Now