AmazonBasics Carbon Fiber Camera Monopod - 17.5 - 61 Inches, Black
$70.49
Monopod made of lightweight 8X carbon fiber designed for stabilizing SLR, compact, and action cameras; convenient carrying bag included Ultra compact—weighs only 0.95 pounds; measures 17.5 to 61 inches long (fully extended) Supports loads up to 22 pounds; reversible 1/4"-20 and 3/8"-16 screw on the mounting plate 5 extendable sections with rubber twist locks for securely adjusting height Wrist strap and comfortable hand grip; rubber feet with screw-in spike for added stability Backed by an AmazonBasics 1-Year Limited Warranty
shopping_cart Buy Now
share Share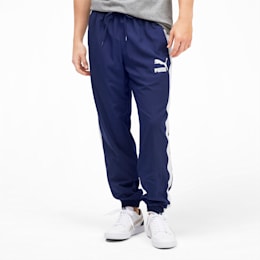 Iconic T7 Men's Woven Track Pants
$34.99
PRODUCT STORYThe T7 is a PUMA legend, with roots in streetstyle culture and sportswear alike. Fresh from the PUMA Archives, were bringing the T7 out of retirement to update the timeless style for modern wear.DETAILSRegular fitElastic waistband wit...
shopping_cart Buy Now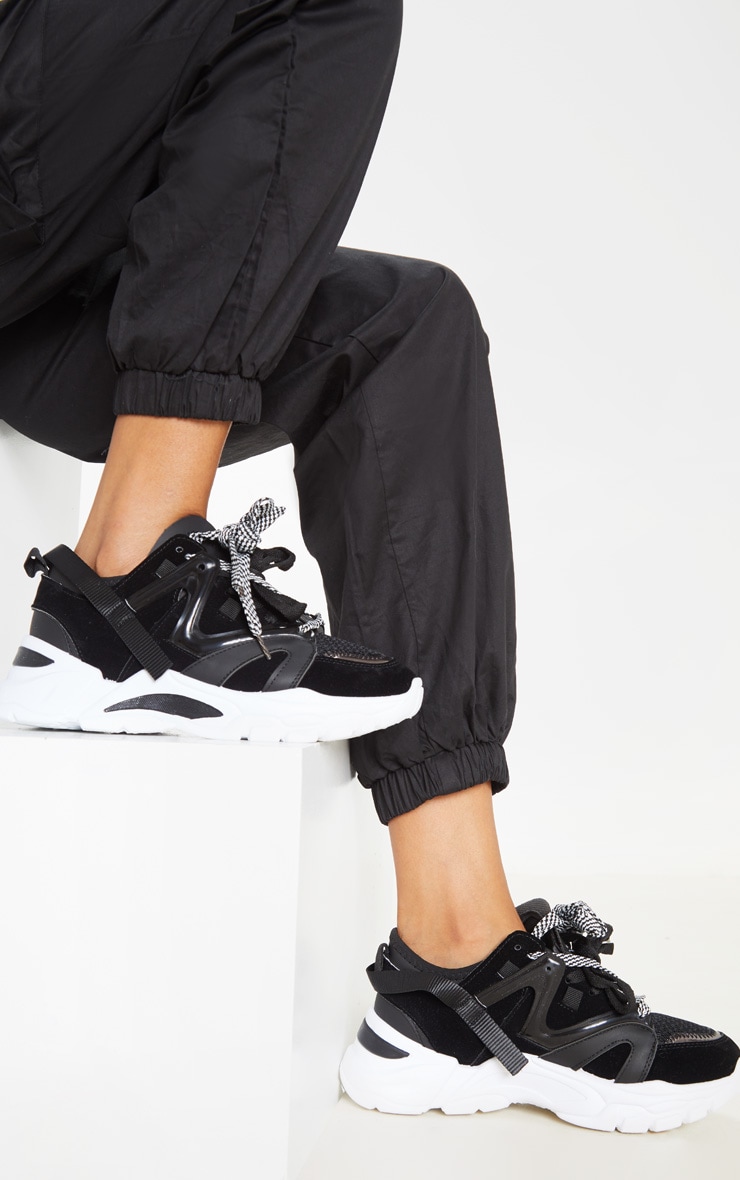 Black Panel Detail Contrast Lace Chunky Sneakers
$55.00
Make these essential sneakers your new go-to this season. Featuring black contrast panel detailing and lace-up design, style with joggers and a tee for a chill day look we're loving.
shopping_cart Buy Now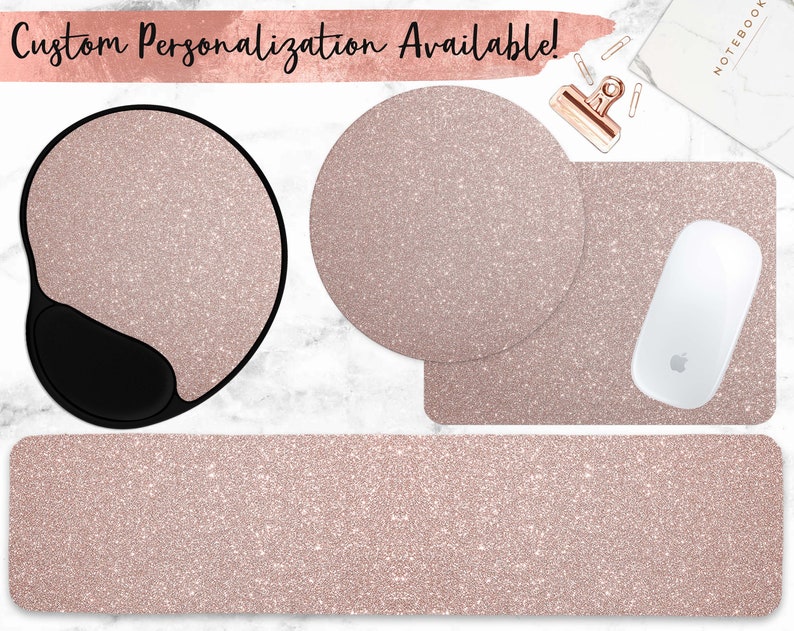 Faux Rose Gold Glitter Mouse Pad & Keyboard Wrist Rest | multiple styles, matching accessories and personalization available!
US$ 14.95+
?If you'd like to personalize this item with your name, monogram or favorite quote, please add this listing to your cart, too | https://etsy.me/2Gk5od8 |You'll be able to see all of our personalization styles & colors, as well as step-by-step instructions!Dress up your desk space with these sassed up desk mats & mousepads! Available in a variety of styles and sizes with the option to personalize with your name, monogram or favorite quote! ? Rectangle Mousepad ?- 7.75 x 9.25"- supportive & skid-free neoprene- smooth fabric top- 1/4" thick neoprene open-cell rubber backing- rounded corners? Round Mousepad ?- 7.5" diameter- supportive & skid-free neoprene- smooth fabric top- 1/4" thick neoprene open-cell rubber backing? Mousepad + Gel Wrist Rest ?- actual mousepad measures 8.5x6.9"- smooth fabric top- ergonomic mousepad- black plastic foot with gel wrist rest- mousepad surface is removable allowing for easy cleaningDon't forget to check out our matching desk mats! Please note: All items are printed & made to order - most items will ship within 5 business days, however, during peak times (holidays, major sales) it may take up to 10 business days for production. Expedited production & shipping is available, please contact us before ordering to arrange a rush order.
shopping_cart Buy Now
Sports Research Sweet Sweat Jar, 6.5 Ounce (1 Count)
$20.79
Targets "Slow to Respond" problem areas Substantially imporves Circulation & Sweating Encourages Thermogenic and Muscle activity during exercise Clean fresh scent will take away the fear of feeling offensive during and after your workout Fights muscle fatigue and painful injuries such as shin splints, pulls and strains
shopping_cart Buy Now
Trend Men's Sweatpants
$50.00
PRODUCT STORY Sweatpants will never go out of style. Whether you're headed to the gym, running errands or lounging at home, these sweatpants stay on trend and always keep it classic. DETAILS Slim fitWaistband with external drawcord for adjustable...
shopping_cart Buy Now
White Casual Jogger
$35.00
This joggers are perfect for lounge days and beyond. Featuring a white fabric with an elasticated waist, style with a white PrettyLittleThing hoodie and complete the look with chunky sneakers.
shopping_cart Buy Now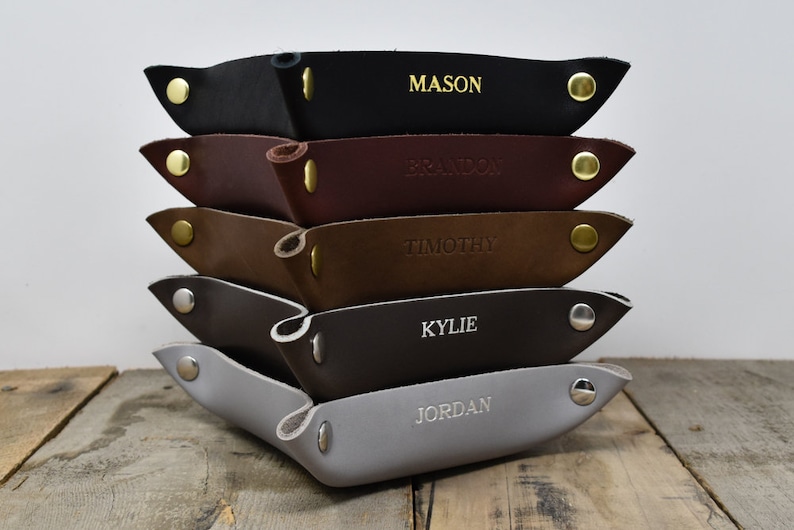 Valet Snap Tray. Personalized Leather Catchall. Engraved Leather Tray. Office Gift. Desk Organizer. Desk Catch All.
US$ 16.80+
This tray snaps together and lays flat when not assembled. —————————————————————[ PERSONALIZATION INSTRUCTIONS ] —————————————————————? Please tell us your personalization request for the valet tray in the "Add an optional note to seller" box during checkout. ***? A-Z English (CAPS ONLY), Numbers 0-9, and select symbols including (.), (&), (,), (?)? MAXIMUM OF 10 CHARACTERS - Stamped in 1 location - on the outside of the valet tray.? Dates, Names, Initials, Phone Numbers, and anything else can be added!? Valet Tray Dimensions: 8" x 8" flat, 6" x 6" x 1.75" when constructed. ? This valet tray is a great groomsmen gift.? All products are custom, handmade, made to order. ? Please add Gift Notes in the "Note to Seller" text box. —————————————————————[ PRODUCTION AND SHIPPING TIME ]—————————————————————? Manufacturing takes 1-2 business days, but may increase during peak season.? We offer a variety of shipping services to ensure that your product arrives when you need it. —————————————————————[ CUSTOM, CORPORATE GIFT, AND WHOLESALE ORDERS ]—————————————————————Want to order 10 or more items? Contact for bulk pricing!Want to put a logo, brand, or image on this product? Contact us. Looking for a perfect corporate gift? Contact us. Looking for custom made items? Contact us with a photo, quantity, and relevant information for a quote! ——————————————————————————————————————————[ ABOUT ]—————————————————————? We make each item right here in the USA. We love crafting leather goods and accessories. ? Handmade in the USA? Take a look at all of our other products: ? Read all the great reviews about Northwind Supply: ? Customers really appreciate the time and energy we invest into every item we craft. © All images and designs are the property of NorthwindSupply.com, Copyright 2018
shopping_cart Buy Now
321 STRONG Foam Roller - Medium Density Deep Tissue Massager for Muscle Massage and Myofascial Trigger Point Release, with 4K eBook
$21.99
12.75 inches x 5.25 inch diameter , lightweight yet rugged solid core EVA massage roller with triple grid 3D massage zones mimics the finger , palm , and thumb of a therapist's hands . Travel friendly at just 1 lb . Medium density muscle roller is comfortable to use - making it easy for beginners , but still effective at penetrating the soft tissue layer of tired muscles . Soft enough to use while in pain from lower back injury , sciatica or plantar fasciitis . One of the best recovery tools to treat muscle pain , increase performance and flexibility. Rolling before and after exercise sis part of a great stretching routine . Increases blood flow to massage site , flushing away stored lactic acid . Stretch overworked and strained muscles of the leg , arms , and feet by rolling during your warm up and cool downs . Provides instant benefit to the hamstring , IT band , glutes , and calves by delivering superior massages at home or in the gym . Loved by runners , exercise athletes , yoga and pilates students , swimmers , physical or sports therapy patients , and aid those just doing a normal fitness workout . Great for the arch of the foot , and any part of the superior body but the spine or neck . Protected by US Patents 9,345,921 and 9,656,112 eBook can be downloaded for free via the manufacture's website, also arrives as an email attachment.
shopping_cart Buy Now