Rebel Bold Men's Sweatpants
$29.99
PRODUCT STORYIndulge in the superior comfort and design of our Rebel Bold Sweatpants.DETAILSModern, regular fitFull lengthElastic rib waistband with internal drawcordsGusset for improved comfortDual side pockets for storageElastic cuffsPUMA wordma...
shopping_cart Buy Now
Gold Large Hoop Earrings
$6.00
Add knock-out glamour to any outfit with these oversized and super-chic gold hoop earrings.
shopping_cart Buy Now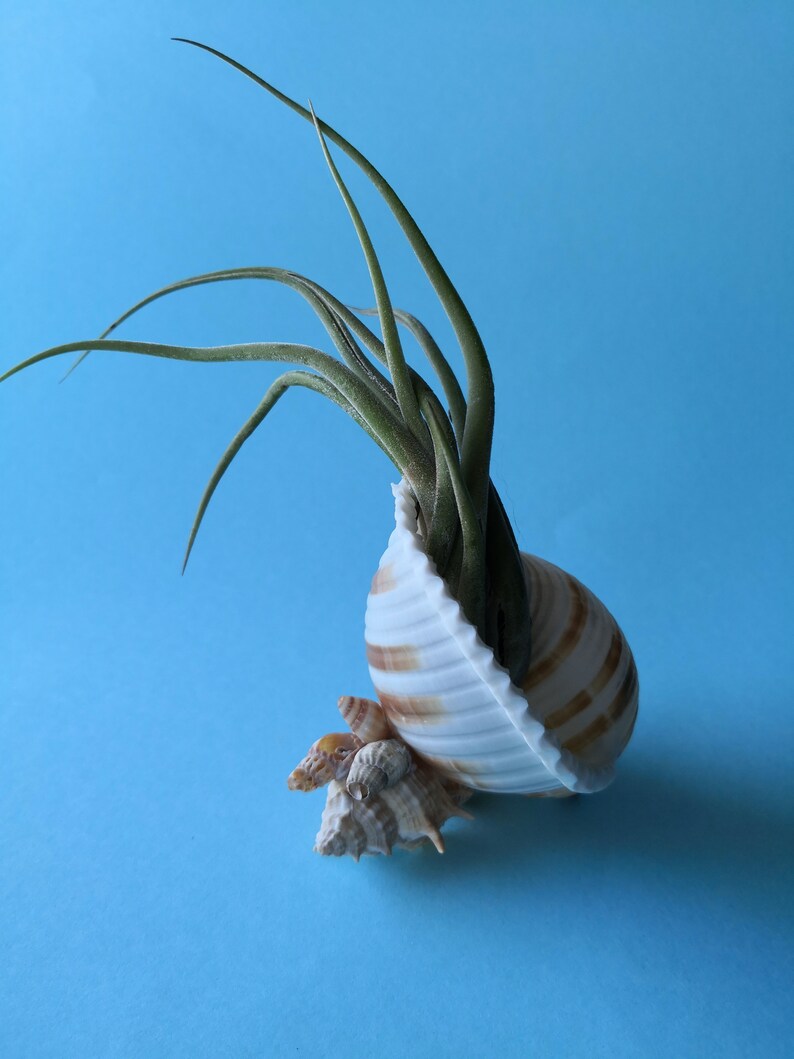 Tillandsia Caput medusae Air Plant, Tillandsia , Tillandsia Ionantha large, Shell With Air Plant, Shell mermaid decor, christmas gift
US$ 23.49
Tillandsia Caput medusae Air Plant, Tillandsia , Tillandsia Ionantha large, Shell With Air Plant, Shell mermaid decor, christmas giftTillandsia Medusa HeadTillandsia Head of Medusa (Tillandsia Caput Medusae) is native to Central America and Mexico, where they grow on tree branches located in arid areas. This species of tillandsia is silvery green with hints of purple.Medusaís head is a classic airy plant that can withstand more direct sunlight and less water than other varieties of plants. Amazing fact: these unusual plants will grow directly, even if they are suspended horizontally or upside down. They do not turn and do not grow in response to gravity, as many plants do. Pretty cool, right?Aerial plants The head of Medusa got its name from an evil creature from Greek mythology, whose hair was made from poisonous snakes and its guests turned into stone. One look at the snake leaves of the tillandsia Caput Medusae, and you can see how it got its name - but donít worry, you can watch how much you want this atmospheric plant, and you will be fine.One of the most common epiphytes of the Bromeliad family, Tillandsia the head of a jellyfish amazes with its exotic appearance. The plant can really be compared to a jellyfish or an octopus. By the way, the last designation has taken root in everyday life. Indeed, thick leaves reaching 25 cm in length are similar to the tentacles of an octopus. Depending on the humidity, they either straighten out or curl towards the outlet. Their surface is covered with a small white fluff - trichomes, the main task of which is to collect moisture from the surrounding atmosphere.At home, aerial plants Medusa's Head look great on vertical stands or in florariums with sea shells and sand to relax and feel the sea.Watering: as always, the amount of water and the frequency should be adjusted based on your conditions, but in general, we recommend that you water the tillands caput medusae at least once a week by immersing for 10-30 minutes in warm filtered water. Since these airy plants are bulbous, you must be careful not to overexpose the plant in water and create conditions for quick drying, otherwise stagnation of moisture can lead to decay of the plant.The size of these plants is about 14-16 cm in length.This plant is placed in the composition in the form of a warbler - made of Marx shells..All plants are healthy and feel great.sea ??shell size - 8 cm(3,15 inches)width 8 cm (3,15 inches),height of composition with plants - 17 cm (6,69 inches)plant size 16cm (6,3 inches)This composition will be a wonderful decoration for your desktop.A great eco-friendly gift for a friend.Beautiful and easy to care for airy flowers - will become your best friend
shopping_cart Buy Now
Sports Research Sweet Sweat Jar, 6.5 Ounce (1 Count)
$20.79
Targets "Slow to Respond" problem areas Substantially imporves Circulation & Sweating Encourages Thermogenic and Muscle activity during exercise Clean fresh scent will take away the fear of feeling offensive during and after your workout Fights muscle fatigue and painful injuries such as shin splints, pulls and strains
shopping_cart Buy Now
Reactive Men's Woven Pants
$24.99
PRODUCT STORYUpgrade your athleticwear. With a sleek, tapered fit for an enhanced range of motion, flatlock stitching for reduced chafing, mesh inserts for ventilation where you need it most and windCELL technology for protection against the eleme...
shopping_cart Buy Now
Silver Wide Fit Block Heel Strappy Sandal
$45.00
These heels are perfect for the upcoming party season doll. Featuring a silver material, strappy detailing, buckle fastening and a block heel, what's not to love? For a look that everyone will be loving, team these with your fave weekend pieces.
shopping_cart Buy Now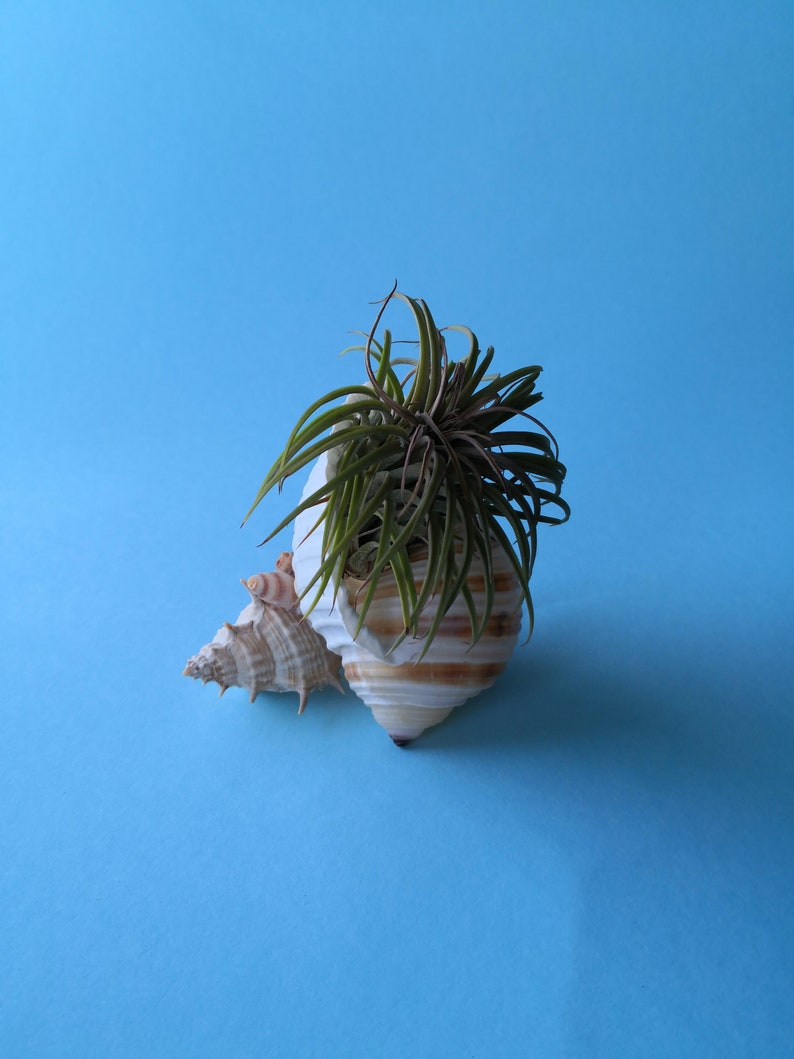 Big green tillandsia, Air Plant, Tillandsia Ionantha green, Tillandsia Ionantha large, Shell With green Air Plant, Shell mermaid eco decor
US$ 23.49
Big green tillandsia, Air Plant, Tillandsia Ionantha green, Tillandsia Ionantha large, Shell With green Air Plant, Shell mermaid eco decorAll plants are healthy and feel great.Tillandsia Ionanta is one of the most unpretentious atmospheric plants. Even a novice can do the maintenance and care of it. And how unusual and stylish it looks in the interior!Atmospheric tillandsia are plants that do not require special care, do not need soil, they need enough moisture, sunlight and air. There are two main ways of watering: spraying plants 3-7 times a week or immersing tillandsia in a bath with room temperature water for an hour once a week.To prevent decay, carefully shake off the plant after bathing and allow the tillandsia to completely dry for 4 hours. Atmospheric plants do not tolerate direct sunlight in the daytime in the summer, because may cause burns. The rest of the time they like light, they can grow well under artificial lighting. Tillandsia look good in compositions with colored sands, sea stones or shells, but avoid water-absorbing materials such as moss, fabric, hydrogel balls. Maximum height up to 10 cm.When flowering, they form purple flowers.sea ??shell size - height 8 cm (3.15 inches),width 9 cm (3.54 inches)height of composition with plants - 10 cm, (3.93 inches)plant size green 8cm (3.15 inches)This composition will be a wonderful decoration for your desktop.A great eco-friendly gift for a friend.Beautiful and easy to care for airy flowers - will become your best friend
shopping_cart Buy Now
Alberto VO5 Conditioning Hairdressing for Gray/White/Silver Blonde Hair, 1.5 oz (42.5 g)
$7.49
VO5 Conditioning Hairdressing 1 1/2 Ounce Tube
shopping_cart Buy Now