PUMA x BALMAIN Track Jacket
$400.00
PRODUCT STORY In a collection thats the first of its kind, three forces come together: the irrepressible spirit of Cara Delevingne, the luxurious sensibilities of Balmain, and the performance heritage of PUMA. This new collection stands at the in...
shopping_cart Buy Now
Black Square Toe Buckle Detail Ankle Boot
$62.00
Give your look a serious update with these boots. Featuring a black croc print material with a block heel and a buckle strap detail, what's not to love?
shopping_cart Buy Now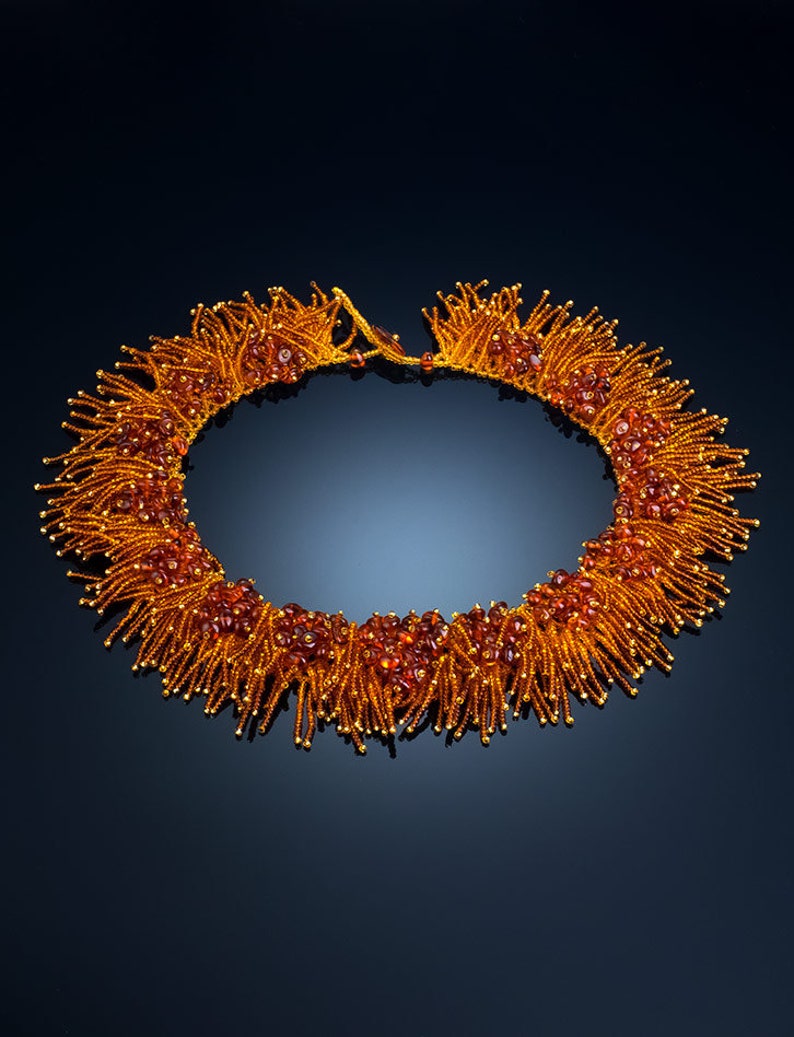 Spectacular volume necklace made of beads and natural amber "Lukomorye", handmade, vintage!
US$ 284.25
Spectacular "fluffy" necklace made of beads and natural cherry amber "Lukomorye": 906105651The creation of this jewelry, of course, could not do without magic. We were inspired by the best tales and weaved a wonderful decoration from magical images. This necklace contains the luxury of royal attire, and the mysterious brilliance of ancient treasures, and folk art motifs and real magical beauty.A stunning necklace that can be combined with any look can now be yours.The necklace is fastened with a button and has the ability to adjust the length. And you can supplement it with a luxurious bracelet created in the same design.Sizes of a stone (mm): 7x4x4Product weight (g): 110Size / Length (cm): 48/49/50/51/52Color: CherryMaterials: Natural Amber / BeadsCollection: Lukomorye******************************************************************Amber is a stone that delights with its originality and unique healing properties. It contains more than 40 microelements, most important for the human body, among them-iodine, magnesium, iron, zinc, calcium, phosphorus, barium, carbon, hydrogen, oxygen, nitrogen, sulfur and many others.Succinic acid has a General positive effect on the body: - strengthens the human immune system;- cleanses the blood, normalizes hormonal background and thyroid function;- eliminates pressure problems;- treats headaches, skin and hair diseases;- normalizes the heart, intestines, kidneys;- eliminates disorders of the Central nervous system;- harmonizes the internal state of the personThe amber region-Kaliningrad region-is famous for the fact that more than 90% of the world's amber reserves are concentrated here.In the Kaliningrad region it is concentrated about 90% of the reserves of amber on the planet. This stone can vary in size – from pieces less than a millimeter to stones the size of a goose egg. Sometimes there are large stones, the weight of which-up to a kilogram. Scientists distinguish 250 types of stone, and the color varies from matte, foamy-white to greenish, black, cherry-red. This is due to air bubbles and additives frozen in the resin.Amber is used to create jewelry, framing stones and cabochons in silver or gold. In our online store you can order amber products at low prices, because here their products are offered by manufacturers
shopping_cart Buy Now
Gaiam Yoga Mat - Solid Color Exercise & Fitness Mat for All Types of Yoga, Pilates & Floor Workouts (68" x 24" x 4mm or 6mm Thick)
$29.98
LIGHTWEIGHT YOGA MAT: These durable, yet extremely lightweight exercise yoga mats give you just the right amount of cushioning your joints need during any yoga or fitness routine STICKY NON-SLIP TEXTURE: Yoga mat features a textured sticky non-slip surface for excellent traction and superior grip and a stylish reversible two color design to suit any mood and keep you motivated and focused NON-TOXIC & 6P FREE - PVC yoga mat is a healthier choice for you and the planet and free of DEHP, DBP, BBP, DINP, DIDP and DNOP (Note: For best results unroll and air out your mat for 2-3 days before use - a harmless odor may be present when unwrapped) FREE YOGA CLASS: Yoga mat purchase includes a free bonus downloadable yoga workout to help get you started DIMENSIONS: 68"L x 24"W x 6mm Thick
shopping_cart Buy Now
LQDCELL Optic Sheer Men's Training Shoes
$110.00
PRODUCT STORYIn a fast-paced world, your senses need to be sharp. LQDCELL Optic Sheer puts you directly in sight with layers of dynamic colors wrapped around a chunky, retro-inspired silhouette. With LQDCELL stable cushioning technology inside a s...
shopping_cart Buy Now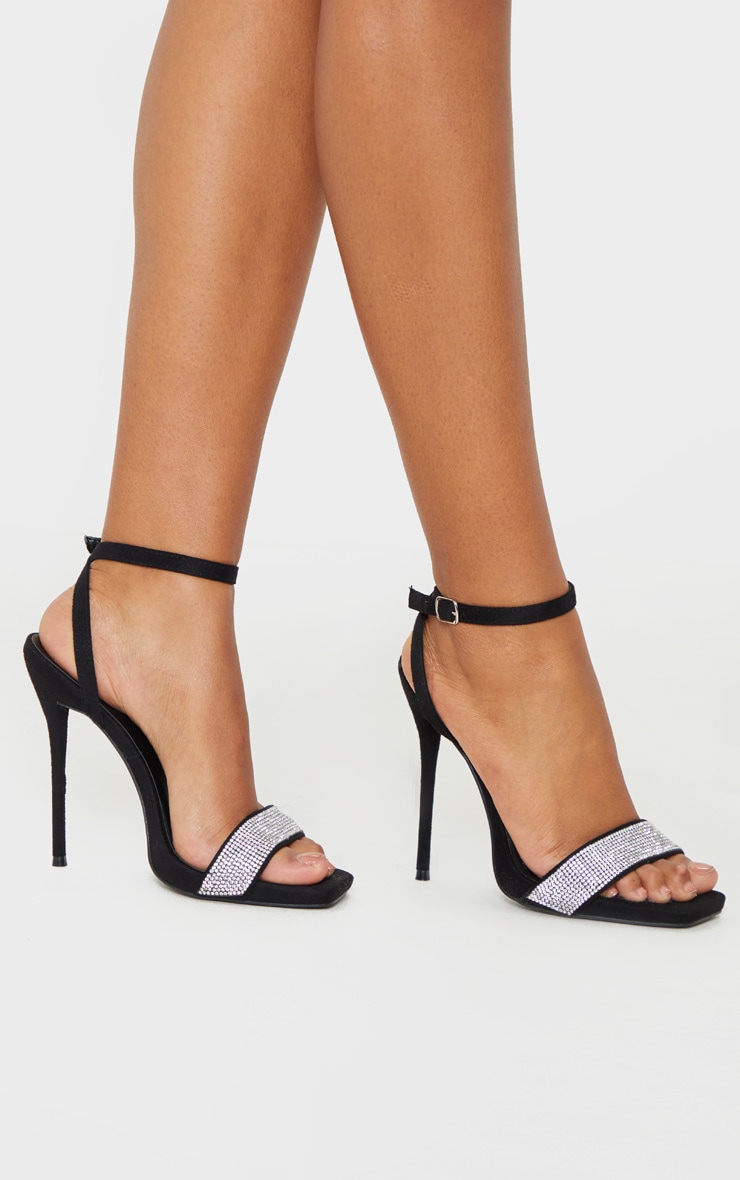 Black Diamante Strappy High Sandal
$50.00
We are obsessed with these fierce heels for your weekend shoe-drobe doll. Featuring a black material with diamante detailing and a strappy design, we love these teamed with a black midi dress for a look you can't go wrong with.
shopping_cart Buy Now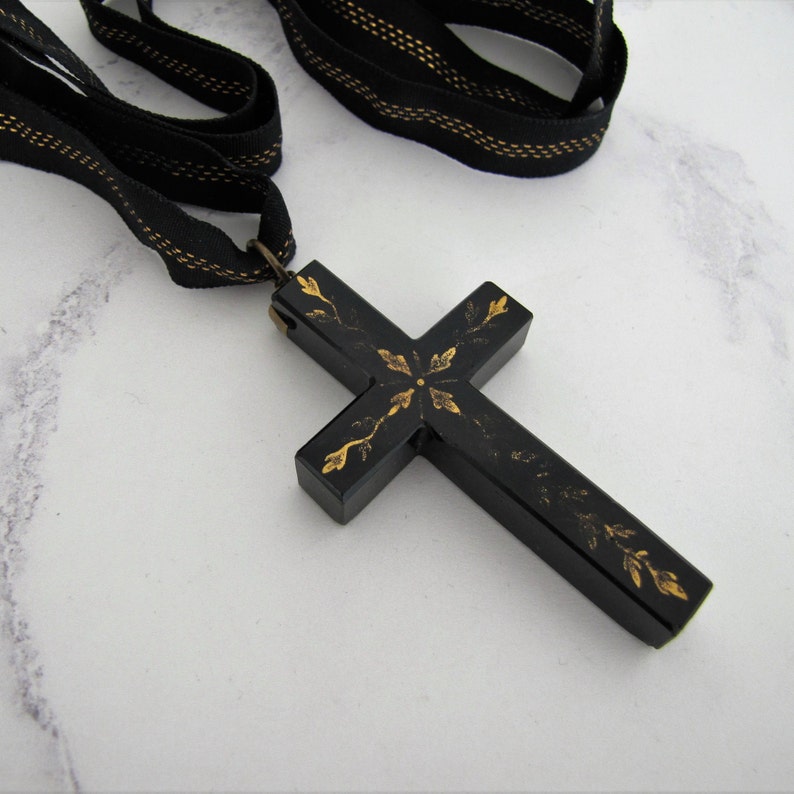 Victorian Gold Pique Cross Necklace. Black Vauxhall Glass Pique Cross Pendant. Antique Mourning Necklace. Victorian Pique Inlay Jewelry
US$ 190.00
A large size Victorian pique work cross necklace, circa 1870. Piqué is an English decorative jewelry technique, in which gold or silver are inlaid into a material to form a pattern. Materials commonly used for piqué work included, tortoiseshell, black Vauxhall glass (French Jet) Whitby jet and horn. This cross is rendered in Vauxhall glass with gold inlay in a pretty floral pattern. The top has a brass pinch bail and suspension ring and it is still attached to a black and gold grosgrain ribbon that looks to be original to the piece. This cross was likely worn as mourning dress.MATERIALS: Black Vauxhall glass, gold inlaySIZE: 2-3/4" high measured without the bail, 1-1/2" across and 1/2" deep (approx. 65x40x15mm)DATE: Victorian circa 1870ORIGIN: EnglandCONDITION: The cross is in very good antique condition given age, the gold pique inlay is a little worn but the pattern is still pretty much intact and identifiable, There are tiny nibbles to the edges of the glass in places that are only apparent under magnification. The pinch bale and suspension ring are heavy duty and solidly attached to safely support the weight of the cross. The ribbon is in remarkable condition given age! WEIGHT: 22 gramsGorgeous Victorian era mourning jewel, very wearable today and will invite plenty of compliments! Browse more exceptional fine and costume jewelry from every era - Georgian - Victorian - Edwardian - Art Deco - Modern - at - With new arrivals added to our shop daily we offer an interest free layaway plan as well as a no risk guarantee. Our standard shipping includes tracking for your peace of mind. Your purchase will arrive gift wrapped in a Mercy Madge box, perfect for giving or safekeeping!
shopping_cart Buy Now
Gaiam Yoga Block + Yoga Strap Combo Set
$14.98
YOGA BLOCK + STRAP COMBO: Makes for a great yoga prop and accessories starter pack and provides you with the support you need to get started EXTEND & SUPPORT: Yoga Strap and Block Combo helps you to concentrate on deeper poses and while also increasing your range of motion with the support and assistance you need STABILITY & BALANCE: Helps with optimal alignment for increased strength and added balance control MULTI-USE: Block is large enough to sit on comfortably for meditation practices and the 6ft strap can be used in a variety of stretches and exercises DIMENSIONS: Block = 9 inch Width x 6inch Height x 4 inch Depth / Strap = 6feet
shopping_cart Buy Now