PHOPIK 77 Inches Tripod, Lightweight Aluminum Camera Tripod for DSLR, Photography Tripod with 360 Degree Ball Head 1/4" Aluminum Quick Release Plate Professional Tripod Load up to 17.6 Pounds
$62.99
Flexible: 4-section column legs with quick release flip-locks allows you to adjust the working height flexibly from 23" to 77" in seconds. 3-position leg angle adjustment system helps you take photos flexible for different scenarios and photography conditions. 360° Panorama Ball Head: The specially designed 36mm metal ball head can rotate 360° to meet all your photographic needs. The precise 360° scale realize accurate image alignment and facilitates panoramic photography. Versatility: This tripod can be quickly disassembled with the central axis screw and transformed into a monopod (34.5" to 82") to provide an alternative way of shooting. Lightweight and Portable: The tripod can be folded back 180 ° into a compact size of 19", and weighs only 3.37lbs. It comes with an adjustable shoulder bag so you could take it easily anywhere for various photography. Stability: The load capacity could up to 17.6lbs because of the 23mm diameter large-tube system, and a counterweight hook can hang additional weight to increase the stability. The non-slip rubber feet design keeps the tripod stand on the ground surface stably.
shopping_cart Buy Now
share Share
PUMA x RANDOMEVENT Graphic Long Sleeve Crewneck Tee
$80.00
PRODUCT STORY Established in China in 2012, cutting-edge streetwear brand Randomevent believes that clothes are more than just clothes they represent your attitude towards life. This classic crewneck features street art-inspired graphics and re...
shopping_cart Buy Now
PRETTYLITTLETHING Grey Embroidered Oversized Hoodie
$40.00
This hoodie is at the top of our new season hit list. Featuring a soft grey material, 'PRETTYLITTLETHING' embroidered on the front and a drawstring hood, style it with anything for an instantly chilled vibe.
shopping_cart Buy Now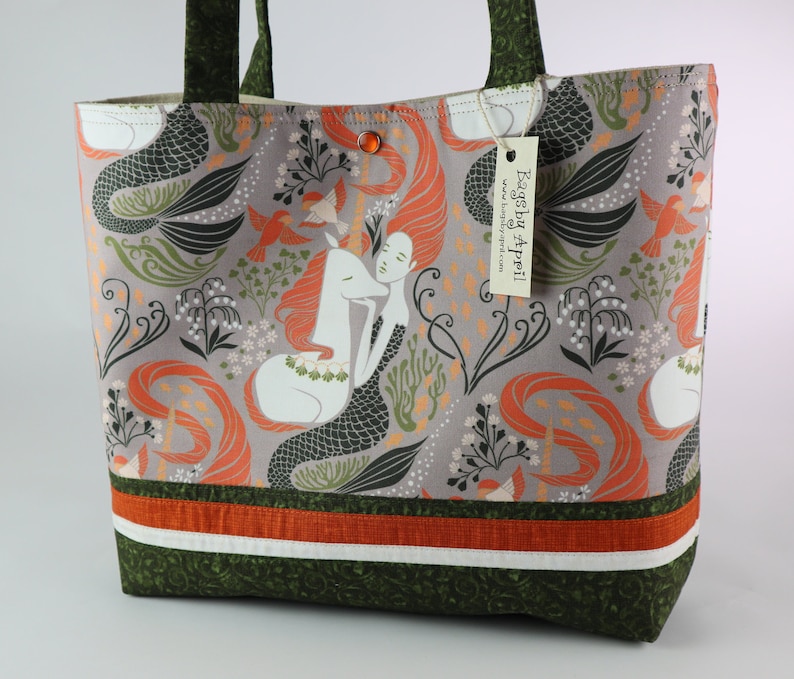 Mermaid Shoulder Bag Purse Unicorn handbag tote Orange
US$ 66.00
Mermaid Shoulder bag Unicorn Handbag purse tote OrangeIt's Mermaids AND Unicorns--together!It is lined and reinforced with cotton interfacing to give the bag shape and structure. Bag measurements are 11" wide X 10.5" tall X 3.5" deep. The shoulder straps are 24" long from end to end with a 11" drop. This handbag is very versatile and can be used as a small tote or shoulder bag.The inside of the bag is natural canvas with two double pockets as pictured. Closes at the top with a pearl snap.All bags are hand-washable. Wash in cold water with a mild liquid detergent. Hang to dry. May require light iron touch up. NO BLEACH.Please convo if you have any questions.As always, all my items are from a smoke free environment.This bag is made from beautiful fabric that I found on Spoonflower. It was designed by ceciliamok. She does wonderful, wonderful work. I was breathless to find it and was even lovelier than I expected when it arrived!
shopping_cart Buy Now
Vo5 Conditioning Hairdressing Normal or Dry Hair, 1.5 Oz (Pack of 3)
$16.65
NORMAL / DRY HAIR QTY: PACK OF 3
shopping_cart Buy Now
PUMA x RANDOMEVENT Tee
$45.00
PRODUCT STORY Established in China in 2012, cutting-edge streetwear brand Randomevent believes that clothes are more than just clothes they represent your attitude towards life. This classic graphic tee merges graffiti art with one of Randomeve...
shopping_cart Buy Now
PRETTYLITTLETHING Chestnut Embroidered Oversized Hoodie
$40.00
We are obsessing over this hoodie for those chilled days. Featuring a chestnut material with an embroidered PrettyLittleThing logo on the front, we love this style with comfy bottoms for a simple but chilled vibe.
shopping_cart Buy Now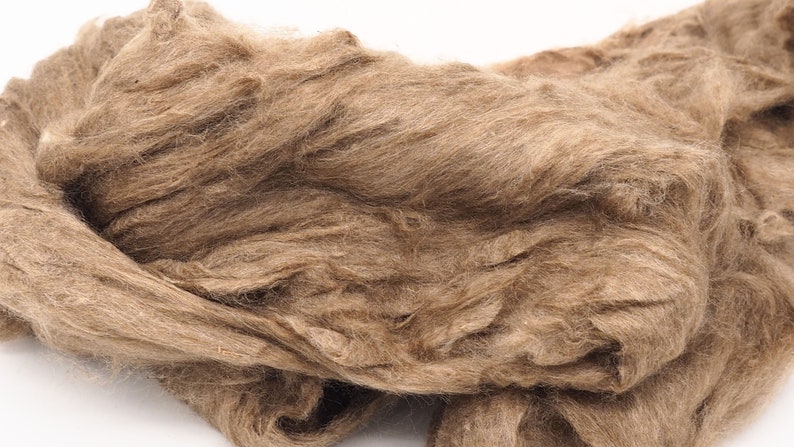 50g Nassi Peduncle Silk Natural Unbleached for Wet Felting, Nuno Felting, Spinning, Weaving and other Craft Projects
US$ 8.50
100% Purely Organic Natural Silk, one of the most unique silk laps from India.Nassi (Peduncle) silk is produced from the stiff stem of the tussah caterpillar cocoons, it has a lovely natural soft brown sheen on its texture. Nassi silk has a shorter fiber length with a softer sheen than most other silks, making it a perfect choice to blend into your wool fibers, especially with darker colors.It is suitable also for adding to felting projects for extra sheen, fine dolls hair, hand spinning fine yarns and weaving.Approx quantity: 50g/1.8ozColour disclaimer: While every effort is made to represent colours accurately, every monitor is different and we cannot guarantee the colours you see exactly match the colours of the actual fibres.====Important Notes====SHIPPING COST - For orders 50USD and up – since Etsy shipping cost calculation sometimes is inaccurate you can contact me for shipping quote. Or you can pay for your order completely and I will return extra shipping by your request.INTERNATIONAL SHIPPING – if YOUR COUNTRY is NOT IN THE LIST please contact me for confirmation and/or shipping quote. If you are ordering from outside of Canada, there might be additional fees/taxes charged by your country. I have no control over this, and payment of these is the responsibility of the purchaser.Just a friendly reminder that a regular parcel by Canada Post could take up to 1-2 weeks for delivery to Canada/US. Please note that a regular mail does NOT come with a TRACKING NUMBER. If you are planning to have it by a specific date I recommend you to upgrade the shipping so it arrives to you on time. Contact me for more details in case you need a tracked/express delivery before paying and I will send you a revised invoice.If your package is returned to me because they attempted a delivery and you were not able to pick it up, I will refund you the amount minus the shipping to you and the shipping back to me.
shopping_cart Buy Now
Alberto VO5 Conditioning Hairdressing for Gray/White/Silver Blonde Hair, 1.5 oz (42.5 g)
$7.49
VO5 Conditioning Hairdressing 1 1/2 Ounce Tube
shopping_cart Buy Now