CamKix Camera Shutter Remote Control with Bluetooth Wireless Technology - Create Amazing Photos and Videos Hands-Free - Works with Most Smartphones and Tablets (iOS and Android)
$8.49
HANDY LITTLE GADGET :This Bluetooth remote makes it exciting to take selfies, group and steady shots hands-free! Post amazing photos and videos on Snapchat, Instagram, Facebook or YouTube with the help of this shutter. LIGHTWEIGHT AND CONVENIENT TO CARRY :The remote is easy to store. You can bring it anywhere! Just slip it in your pocket and keep it on a keychain. It comes with an adjustable wrist strap for quick access when in use. SMOOTH PAIRING :The CamKix Remote Control Camera Shutter uses Certified Bluetooth Wireless Technology for maximum reliability and fast operation. It can trigger your phone and tablet even if it is 30ft (10m) away. You only need to pair it once and it will be automatically recognized on your next use. CAPTURE PICTURES/VIDEO INSTANTLY:The remote has two buttons for taking photos and videos. Press the small button for Android and the big button for iPhone. It also has a separate ON/OFF switch. COMPATIBLE WITH A WIDE RANGE OF DEVICES :The remote pairs perfectly with phones and tablets operating on Android 4.2.2 OS and up / Apple iOS 6.0 and up. Option to use in-built app or Camera 360 app. It can be used with a wide range of devices including iPhone Xs, Xs Max, X, 8, 8 Plus, 7, 7 Plus, SE, 6s, 6s Plus, 6, 6 Plus, 5S, 5C, 5, 4s, 4; iPad Pro, 4, 3, 2, Mini 2, Mini, Air; Samsung Galaxy S9, S9+, S8, S8+, S7, S7 Edge, S6, S6 Edge, S5, S5 Mini, S4, S4 Mini, Note 9, 8, 7, 5, 4, 3, 2
shopping_cart Buy Now
share Share
Pines Menís Polo
$70.00
PRODUCT STORY This classic golf polo features a lightweight, breathable material with a relaxing nature graphic print on the front for ultimate style and comfort on the course. DETAILS Regular fit Half button-up placket with collar Graphic print...
shopping_cart Buy Now
Stone Off The Shoulder Crop Sweater
$22.00
Freshen up your knitwear with this totally essential stone knit sweater. Team this with high waisted jeans and chunky wedges for a fresh new season style. We love this styled with denims and hoops for a lush day out style.
shopping_cart Buy Now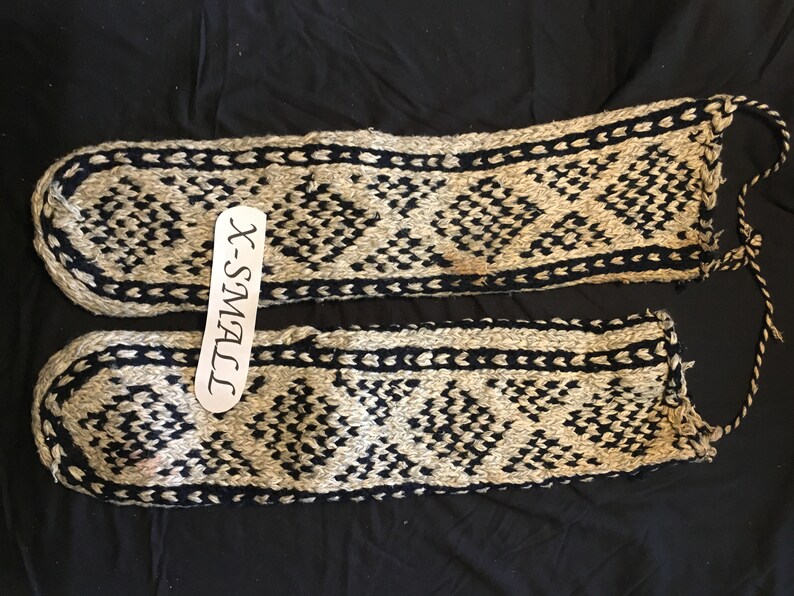 A.) Extra Small Mukluk Handmade Slipper Socks - Suede Leather - Women's size 5 to 5.5/ kid's size 3
US$ 11.99
women's size 6 to 6.5 men's size 4These mukluks are hand made and can have slight differences in the fit of each pair. small Mukluks with 9" Suede Leather Sole.Mukluks are really warm handmade knitted slipper socks with suede leather soles for both men and women. Assorted colors. 70% wool and 30% rayon, machine washable.
shopping_cart Buy Now
Alberto VO5 Conditioning Hairdressing for Gray/White/Silver Blonde Hair, 1.5-Ounce Tubes (Pack of 6)
$32.97
VO5 Conditioning Hairdressing 1 1/2 Ounce Tube
shopping_cart Buy Now
Faraday Menís Polo
$70.00
PRODUCT STORY Look great on and off the course. This classic golf polo features a lightweight, breathable material with a bold color accent for a unique style. DETAILS Regular fit Half button-up placket with collar Short sleeve construction Pock...
shopping_cart Buy Now
Black Croc Print D Ring Belted Skinny Pants
$40.00
Add texture to your weekend look with these hit list favourite pants. Featuring a black material with crocodile print, a belt detail with D ring buckle and a peg leg fit, team it with a one shoulder bodysuit and clear strap heels for a look we're loving.
shopping_cart Buy Now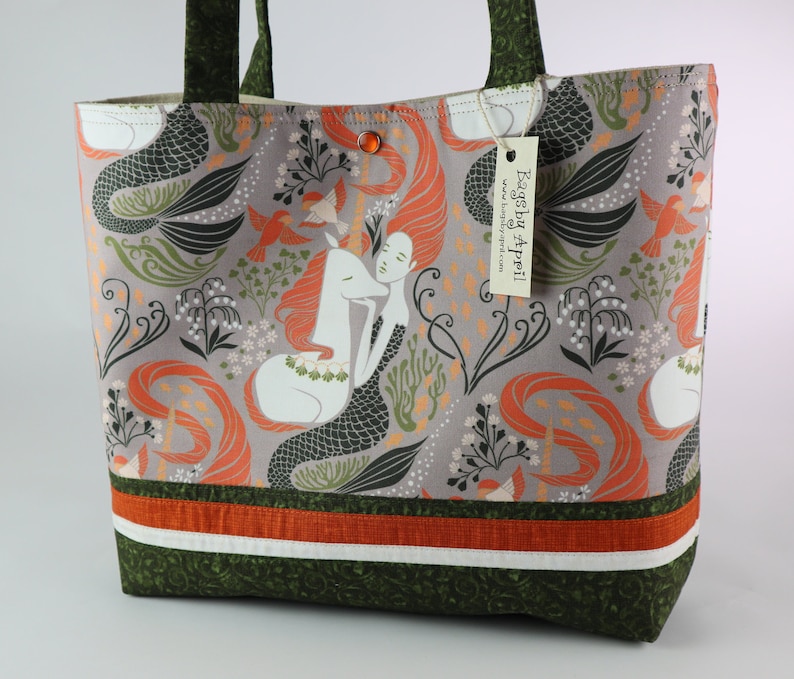 Mermaid Shoulder Bag Purse Unicorn handbag tote Orange
US$ 66.00
Mermaid Shoulder bag Unicorn Handbag purse tote OrangeIt's Mermaids AND Unicorns--together!It is lined and reinforced with cotton interfacing to give the bag shape and structure. Bag measurements are 11" wide X 10.5" tall X 3.5" deep. The shoulder straps are 24" long from end to end with a 11" drop. This handbag is very versatile and can be used as a small tote or shoulder bag.The inside of the bag is natural canvas with two double pockets as pictured. Closes at the top with a pearl snap.All bags are hand-washable. Wash in cold water with a mild liquid detergent. Hang to dry. May require light iron touch up. NO BLEACH.Please convo if you have any questions.As always, all my items are from a smoke free environment.This bag is made from beautiful fabric that I found on Spoonflower. It was designed by ceciliamok. She does wonderful, wonderful work. I was breathless to find it and was even lovelier than I expected when it arrived!
shopping_cart Buy Now
VO5 Conditioning Hairdressing Gray or White or Silver Blonde Hair, 1.5 Oz (Pack of 4) by Alberto VO5
$23.85
Alberto VO5 Gray/White/Silver Hair Conditioning Hairdressing
shopping_cart Buy Now