Jackpot Men's Pants
$80.00
PRODUCT STORYPut some extra luck in your swing. The Jackpot Pants are designed for a comfortable fit on the course and casual style from tee off to the last hole.DETAILSFlexible material with pleated detailing down frontAnkle length with cut out a...
shopping_cart Buy Now
White Ring PU Belt
$18.00
This belt is a staple for your everyday wardrobe. Featuring a white PU material with a ring design, we are totally obsessed. Wear this with your everyday attire for a look we are loving.
shopping_cart Buy Now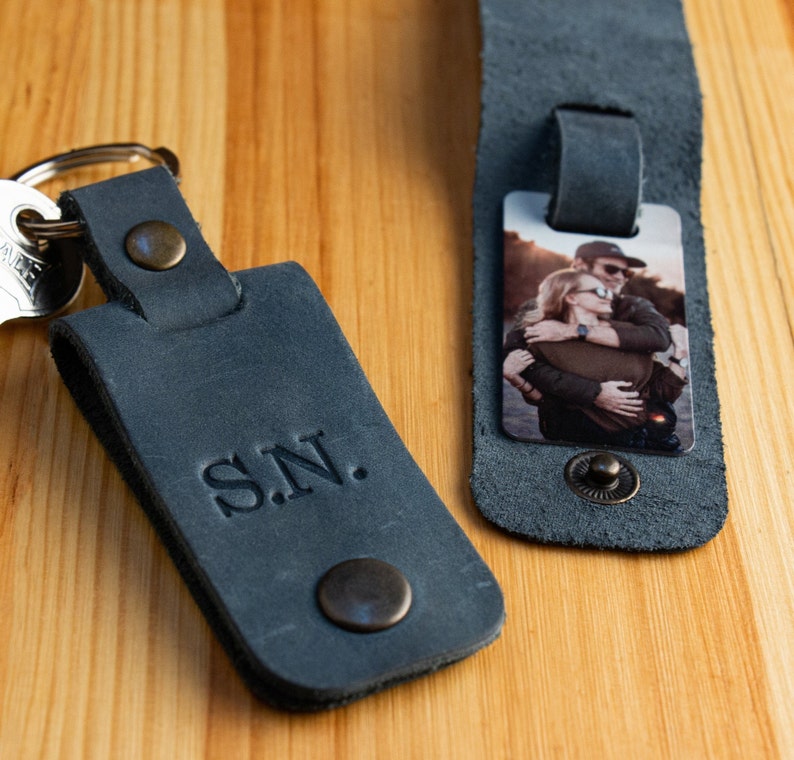 Picture engraved keychain, Photo key ring, Cute keychains for mens, Leather keychain, Mother gift
US$ 24.50+
Picture engraved keychain, Photo key ring, Cute keychains for mens, Leather keychain, Mother giftCherish your sincer moments with your loved ones! Your boyfriend, husband, or daddy will carry this key fob for a while. They will be inspired by your photo or text that we can put on your leather keychains. We can engrave any custom name. - Genuine Leather case- Stainless steel insert- Fire brand personalization FOR FREE!- Sturdy hardwareLength 3" (about 7.5 cm), Width 2.5" (about 3.8 cm)How to order:1. Choose your customization option;2. Send us your photo through Message Box3. Send us the text you would like engrave to4. NOTE: send your picture as a message to the sellerOther leather gifts you can find here:Photo wallets:Wallet inserts with photo:Men's dopp kits:We're always ready to answer your questions.
shopping_cart Buy Now
Hot Vita Hot Gel ThermoActive – Workout Enhancer Sweat Cream with Coconut oil, Jojoba Seed Oil, Coffee Arabica Seed Extract, Olive Oil and Green Tea Leaf Extract for Women (4 Ounce)
$19.00
SWEAT & BURN CALORIES: Enhance all your exercise results by increasing sweat, boosting calorie burn and firming your body with our Hot Gel formula. Apply pre-workout in your belly or other trouble areas to feel the burn. Combine with a healthy diet and soon you'll have those sweet abs of steel you've been working for. ULTIMATE WORKOUT BOOSTER: Just apply it, work it and boost it! Hot Gel increases blood circulation in areas like stomach, legs and arms to accelerate exercise warm-up time and recovery. Improved blood flow to muscles fights lactic acid and helps you push through your toughest workout. Powerful natural ingredients will make you sweat more during your workout, keeping you motivated and improving your results. ALL-IN-ONE FORMULA: Our Hot Gel is an all-in-one, premium workout enhancer cream with a powerful, high-quality blend of active ingredients like Coconut oil, Jojoba Seed Oil, Coffee Arabica Seed Extract (anti cellulite), Olive Oil and Green Tea Leaf Extract. Our unique formulation is vegan, paraben free, not-tested on animals and is made with Non-GMO ingredients. Manufactured in the USA in a GMP and FDA registered facility. MAKE THE MOST OF IT: To make the most of Hot Vita Thermoactive Hot Gel just apply an ample amount of product (enough to scoop with four fingers) into stubborn body areas like abs, legs, arms and back. Massage the gel in circular motions to spread evenly. Apply right before your exercise activity and start getting your sweat on. Combine with our Hot Vita Copper Sweat Belt to increase thermal temperature and results. HOT VITA PROMISE: Hot Vita set out to develop products that make the transition into a healthier lifestyle easier. Motivated women are our inspiration and as so, our goal is to empower them to take the first step to healthier lifestyle changes that last. If for any reason you don't love your Hot Vita Thermo Active Hot Gel, just contact us and we'll replace or refund your order. No questions asked!
shopping_cart Buy Now
PUMA x BALR. Men's Sweatpants
$100.00
PRODUCT STORYFounded in 2013 by professional soccer players Demy de Zeeuw, Eljero Elia and Gregory van der Wiel, Amsterdam-based company BALR blends performance with luxury for the modern athlete. This season, PUMA and BALR. come together for an e...
shopping_cart Buy Now
White PU Gold Large Rope Effect Buckle Belt
$18.00
This buckle belt is sure to give your look an instantly chic vibe. Featuring a white PU material with a gold rope effect buckle, we are obsessed.
shopping_cart Buy Now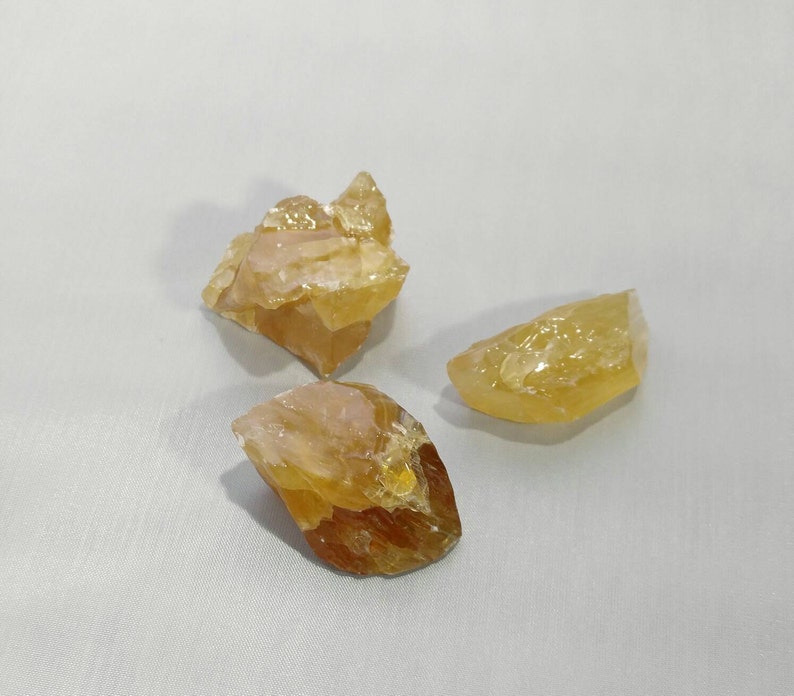 Lrg Premium Grade AAA Honey Calcite~Rough Calcite ~Healing Crystals~Healing Gemstone ~Gemstones for Anxiety~Crown Chakra Stones~Solar Plexus
US$ 4.58
Raw Honey Calcite Approx 1 + inches in size. Crystals are sold separately. Meanings: Calcite is a powerful amplifier and cleanser of energy, Simply having Calcite in the room cleans negative energies from the environment and heightens your energy. Calcite connects with emotions with the intellect, creating emotional intelligence. Calcite has a positive effect, especially where someone has lost hope or motivation. It combats laziness, aiding in becoming more energetic on all levels.Calcite, calms the mind. Teaches discernment and analysis, stimulates insights and boosts memory. Calcite alleviates emotional stress and replaces it with serenity. It is a stabilizing stone, enhancing trust in ones self and strengthening the ability to overcome setbacks. *** Honey Calcite Additional Properties***Honey Calcite is a great eliminator and stimulates the will. It's energy, especially as an elixir is uplifting. It enhances meditiation, inducing a deep state of relaxation and spirituality and linking to the highest source of spiritual guidance. It stimulates the higher mind. Use it at the crown and solar plexus chakras. Honey Calcite has an extremely expansive energy.Position: Hold or place as appropriate. Wear as a pendant. Can be used to grid around a bed. Use as gem essence.Cleansing your crystal Crystals quickly absorb negative energy and so need to be regularly cleansed. This cleansing will not affect the programming that has been put into the crystal on your behalf. Your crystal can be cleansed with running water and then placed in the sun or moonlight to recharge it – unless the crystal is delicate, layered, soluble or friable in which case place it in brown rice overnight.Programming Your Crystal. Crystals need to be dedicated to the purpose for which you use them. Dedicate a new crystal as soon as you have cleansed it. This focuses the energy. (More information on programming your Crystal, can be found in the book "The Crystal Bible" by Judy Hall and through various online sites.* All information is for informational purposes only. No claims are made. Not intended to replace medical treatment.* The Crystal Bible by Judy Hall* Crystals may vary in size and color from photo
shopping_cart Buy Now
VitaAid Freeze The Fat Cryo Shape Slimming Gel with Proven Results, Formulated to Fight Stubborn Fat on Thighs, Stomach, Hips, Buttocks and Arms, Fights Cellulite, Made in France.
$29.99
HOW DOES IT WORK: Freeze The Fat slimming gel is based on cryotherapy technology concept. The combination of the ingredients creates a cold and firming feeling and effectively reduces fat and cellulite ensuring firm, smooth skin. It consists of several innovative ingredients among which pink-peppercorn oil that has powerful, lipolytic properties. Pink Pepper directly attacks the protein responsible for fat storage, peripiline A. AWARD WINNING: Approved by Sonia Dubois, a French celebrity and an expert on slimming, Freeze The Fat reveals impressive results only 1 hour after application. It was also awarded the French Beauty Award "Victoire Beaute" REDUCE INCHES: A revolutionary treatment, it helps to significantly reduce inches. Made with several active ingredients including pink peppercorn slimming oil which has strong lipolytic properties, it is specially formulated to effectively fight fat on the thighs, buttocks, stomach and arms. CLINICALLY PROVEN RESULTS: The fat is burnt, inches loss occurs on the fat zones. After just one hour: Reduction of 0,9 cm (0.35 inch) on thighs and up to 1,7 cm (0.67 inch) on the stomach. After a month: Reduction of 2,5 cm (1 inch) on thighs and up to 3,1 cm (1.4 inch) on the stomach. 76% of the test subjects found their skin to be smoother. DIRECTIONS FOR USE: Apply morning and evening to stomach, arms, legs and buttocks by massaging until absorbed.
shopping_cart Buy Now