PHOPIK 77 Inches Tripod, Lightweight Aluminum Camera Tripod for DSLR, Photography Tripod with 360 Degree Ball Head 1/4" Aluminum Quick Release Plate Professional Tripod Load up to 17.6 Pounds
$62.99
Flexible: 4-section column legs with quick release flip-locks allows you to adjust the working height flexibly from 23" to 77" in seconds. 3-position leg angle adjustment system helps you take photos flexible for different scenarios and photography conditions. 360° Panorama Ball Head: The specially designed 36mm metal ball head can rotate 360° to meet all your photographic needs. The precise 360° scale realize accurate image alignment and facilitates panoramic photography. Versatility: This tripod can be quickly disassembled with the central axis screw and transformed into a monopod (34.5" to 82") to provide an alternative way of shooting. Lightweight and Portable: The tripod can be folded back 180 ° into a compact size of 19", and weighs only 3.37lbs. It comes with an adjustable shoulder bag so you could take it easily anywhere for various photography. Stability: The load capacity could up to 17.6lbs because of the 23mm diameter large-tube system, and a counterweight hook can hang additional weight to increase the stability. The non-slip rubber feet design keeps the tripod stand on the ground surface stably.
shopping_cart Buy Now
share Share
RS-X Core Men's Sneakers
$110.00
PRODUCT STORYX marks extreme. Exaggerated. Remixed. From the 80s PUMA Archives, the original Running System (RS) was an innovative cushioning technology revolutionary for its time. Weve updated the RS for this generation to create the RS-X. With i...
shopping_cart Buy Now
Mustard Contrast Stripe Bandeau Culotte Jumpsuit
$32.00
Work stripes into your wardrobe this season with this jumpsuit girl. Featuring a mustard contrasting stripe fabric with a bandeau neckline and figure hugging fit, team this with fresh kicks or dress it up for going out with strappy heels.
shopping_cart Buy Now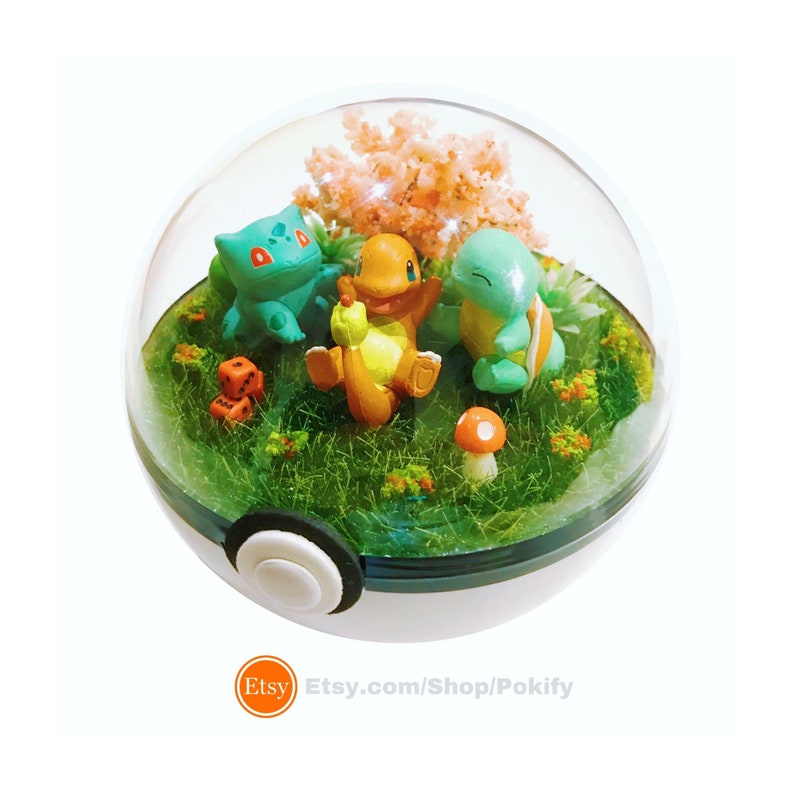 Pokemon Terrarium BULBASAUR CHARMANDER SQUIRTLE Birthday Christmas Halloween Anniversary Gift for Him / Her! 100mm Size
US$ 94.98
BULBASAUR CHARMANDER SQUIRTLE Pokemon Terrarium Birthday Christmas Halloween Anniversary Gift for Him / Her! 100mm SizeThis 3-in-1 Pokemon Terrarium / Diorama Pokeball BULBASAUR CHARMANDER SQUIRTLE makes an excellent gift for your loved ones. Perfectly fit into the palms of your hands, you can show off to your friends and family. The Pokeball is a great decorative item to display literally anywhere!NOT YOUR POKEMON?Check out the many other Pokemon available here: WANT A POKEMON TERRARIUM STAND? ADD TO CART HERE: ADD BIRTHDAY CARD? ADD TO CART HERE: Some FAQS-----------------• WONDERFUL SIZE: The diameter is 100mm.• The PokeTerrariums will be sealed and DO NOT require any maintenance and are great to have on a desk, at work, or at home.• Processing times 3-5 working days• Returns: I am pleased to accept any returns and send back to you free of charge if the PokeTerrarium is damaged through transit e.g. figures inside become loose.Please do not hesitate to get in touch, I will make sure everything fits your needs.All the best and I look forward to working with you.Gavin @ Etsy/Pokify?RETURNS/EXCHANGES/CANCELLATIONS?We DO NOT accept refunds but will exchange items if they are damaged with proof. All sales are final! Orders are processed within 1 hour of payment, therefore cancellations are only accepted if we have not begun picking and prepping the order. If there are claims of damages or defective products we require evidence by pictures and in most cases will require the item to be returned for further evaluation and refund processing. ?FEEDBACK & REVIEWS?Please be conscious and respectful when leaving reviews. We take customer concerns very seriously and a message to inform us of any issues encountered would be greatly appreciated prior to leaving a review. We will do what it takes to ensure our customers are satisfied within reasonable means.
shopping_cart Buy Now
Retrospec Solana Yoga Mat 1" w/ Nylon Strap for Men & Women - Non Slip Exercise Mat for Yoga, Pilates, Stretching, Floor & Fitness Workouts
$29.99
Extra thick for comfort and balance: Solana firm 1-inch extra thick fitness mat w/ mat strap alleviates stress on pressure points such as joints, hips, hands, and knees. 72" X 24" X 1" Non-slip surface: Solana's non-slip material keeps you steady and balanced while staying securely on the floor, preventing injury and allowing you to focus on your practice or workout. Durability: Solana's thick, durable material allows for everyday use, regardless of the intensity of your exercise. Ideal for your home or studio practice. Bpa free: Our products are free of Phthalate, heavy metals and latex. Your mat may initially release a harmless odor. If so, unroll your mat and air it for a day or two before using. Easy to clean: Solana is easy to keep clean and fresh for your next workout. Use a mix of gentle soap and water, wipe clean, and hang it to dry. Do not submerge.
shopping_cart Buy Now
Epic Flip v2 Sandals
$14.99
PRODUCT STORYSettle into vacation mode with the Epic Flip v2 Sandals. Featuring an ultra-comfortable foot bed and flexible outsole, these sandals are your perfect summer companion.DETAILSWebbing toe postSoft, cushioned foot bedFlexible outsole wit...
shopping_cart Buy Now
Black Sheer Strappy Textured Glitter Bodycon Dress
$18.00
Doll give your look some glitz with this bodycon dress. Featuring a black textured glitter material with thin straps and a figure-hugging fit. Team this dress with strappy heels and a statement clutch for a weekend worthy look.
shopping_cart Buy Now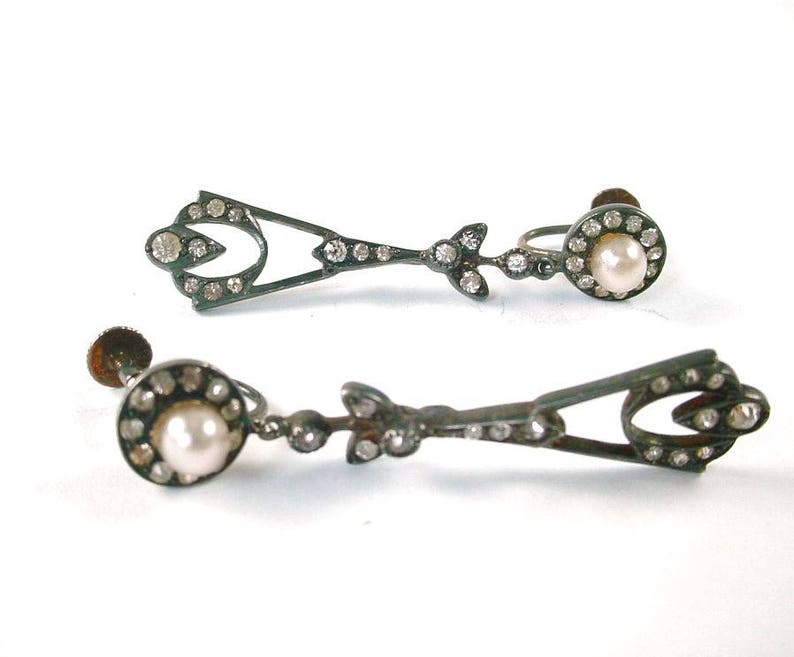 Art Deco Paste Silver Drop Earrings
US$ 138.00
Dramatic and long, these earrings are perfection...The feature diamond paste stones with a central faux pearl set in sterling silver. They measure 1-3/4 x 3/8 inches.The condition is very good with negligible wear commensurate with age.Please note that all items listed as precious metals are either marked (in which case there will be a photo clearly showing the mark) or acid tested to ensure metal purity. Unless otherwise stated, colored gemstones have not been tested.
shopping_cart Buy Now
Gaiam Yoga Mat - Premium 6mm Print Reversible Extra Thick Non Slip Exercise & Fitness Mat for All Types of Yoga, Pilates & Floor Workouts (68" x 24" x 6mm Thick)
$24.50
LIGHTWEIGHT & THICK YOGA MAT: These durable, yet lightweight exercise yoga mats are extra thick for the additional cushioning your joints need during any yoga or fitness routine REVERSIBLE: Yoga mat features a reversible design textured sticky non slip surface for excellent traction and superior grip two design options to suit any mood will help to keep you motivated and focused NON TOXIC & 6P FREE PVC yoga mat is a healthier choice for you and the planet and free of DEHP, DBP, BBP, DINP, DIDP and DNOP (Note: For best results unroll and air out your mat for 2 3 days before use a harmless odor may be present when unwrapped) FREE YOGA CLASS: Yoga mat purchase includes a free bonus downloadable yoga workout to help get you started DIMENSIONS: 68"L x 24"W x 6mm Thick
shopping_cart Buy Now