GEEKOTO 77'' Tripod, Camera Tripod for DSLR, Compact Aluminum Tripod with 360 Degree Ball Head and 8kgs Load for Travel and Work
$79.99
CONVENIENT: From 19'' to 77'' Flexible Adjustment.4-section column legs with quick release flip-locks allows you to adjust the working height from 19'' to 77' in seconds.Winner in height! FLEXIBLE: 360°PANORAMA AND BALL JOINT: The specially designed ball-head can rotate 360° and get free angles, allowing you to get the perfect shot and amazing panorama every time. TRAVEL/OUTDOOR: 19'' compact storage size and easily carried with bag. Tripod legs can be adjusted in three levels of opening angle to stabilize on varying grounds and incline levels. Suitable for travel or outdoor shooting. TRANSFORM: This tripod can be quickly disassembled with the central axis screw and transform into a monopod, providing an alternative way of shooting with ease. PORTABLE?3.37lbs / 1.53kg tripod weight and 17.6lbs / 8kg maximum load weight. 77'' in height and easy-carried. This tripod can make it the best companion of your DSLR cameras and withstand heavier load compared to similar products yet remain stable. Locking method: pull buckle
shopping_cart Buy Now
share Share
Classics Logo No.2 Men's Tee
$28.00
PRODUCT STORY Cop a classic PUMA look in our Classics Logo No. 2 Tee. DETAILS Regular fitRib crewneck collarShort sleevesPUMA Archive No.2 Logo badge at center chest100% Cotton jersey
shopping_cart Buy Now
PRETTYLITTLETHING Cream Borg Hoodie
$35.00
We are loving this borg sweater for your AW wardrobe doll. Featuring a soft cream borg fabric with 'PRETTYLITTLETHING' slogan detailing, team this hoodie with your fave casual pieces for a stylish off-duty look.
shopping_cart Buy Now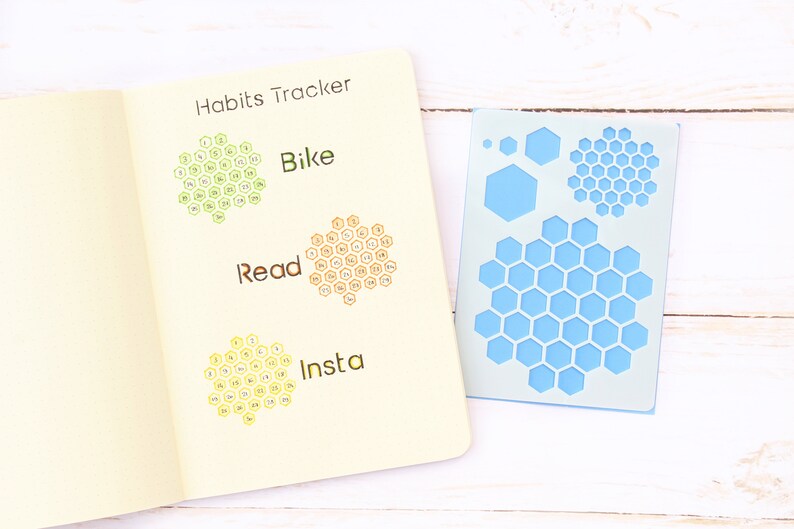 Honeycomb Hexagon habits tracker stencil, Layout Bullet journal and planner stencil
US$ 6.37
Our honeycomb hexagon habits tracker stencil includes a range of different sizes that will help you to draw daily, weekly and monthly spreads. Is also very helpful to make your monthly calendar and you monthly habits tracker.? Our bullet journal stencils are made out of a soft and resistant transparent plastic.? A6 size for an easy storage.? Dimension: 10,5 x 14,8 cm / 4.13 x 5.83 po? Made in France* Follow us on Instagram @funforyourplanner for discounts and updates.* Visit my shop :
shopping_cart Buy Now
Alberto VO5 Conditioning Hairdressing for Gray/White/Silver Blonde Hair, 1.5-Ounce Tubes (Pack of 6)
$32.97
VO5 Conditioning Hairdressing 1 1/2 Ounce Tube
shopping_cart Buy Now
ftblPLAY Men's Logo Tee
$25.00
PRODUCT STORY Whether you're an amateur or an up-and-coming soccer star, ftblPLAY is designed to take your performance to the next level. With a sleek, slim fit, dryCELL moisture-wicking technology and bold, artistic branding, the Logo Tee is as...
shopping_cart Buy Now
Land Of Lashes Eyelash Applicator
$4.00
This Land Of Lashes eyelash applicator is a makeup bag essential for precisely applying false eyelashes. Useful for beginners and professionals alike, this handy tool is super easy to use, creating a flawless finish every time.
shopping_cart Buy Now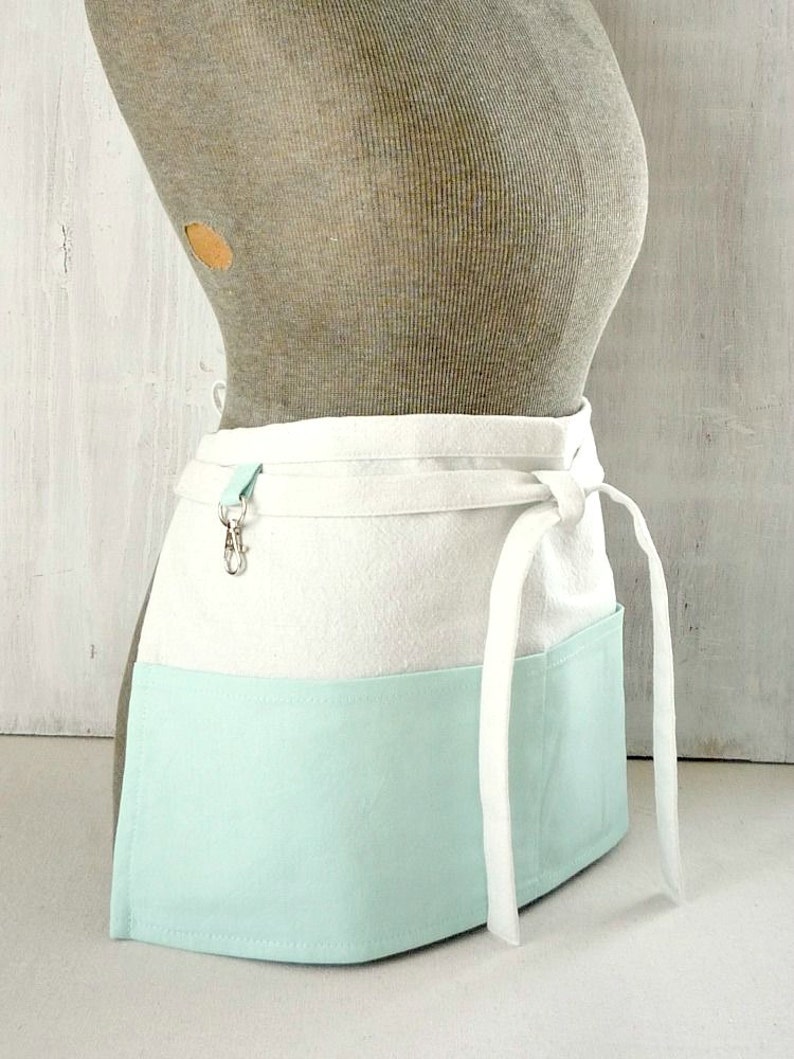 Canvas Drop Cloth Apron - Aqua Blue Pocket Apron - Teacher Half Apron
US$ 40.00+
This aqua blue half apron will help you stay organized whether you're a busy mom, teacher or vendor. This pretty drop cloth apron with aqua blue pockets will let you keep your phone, paper and pen, keys, cash, and much more in four pockets.***Please click more and read entire description***Constructed of softened drop cloth canvas and home dec fabric, this cafe apron is built to last. The fabric is pre-washed and pre-shrunk, so you can wash it without shrinkage. Tops and bottoms of pockets are triple stitched at stress points.Perfect for vendors, waitresses, teachers, crafters, gardeners, busy moms, quilters, shopkeepers or anyone who needs to work and keep their basic tools on board.NOTE: Please do not put sharp tools directly in pockets without a guard.INCLUDES:* 1 extra large pocket for a money bag, pattern, gloves, or other large items* 2 medium pockets for a phone, notebook, tape measure, scissors, tags, seed packets, kleenex packet etc.* 1 pen pocket* Heavy duty key fob with clip for keys or small toolsWASHING: machine wash and dryRegular Size (fits most from size 6-14)~ Waist: about 21" wide~ length: about 11" deep~ Belt is about 101" long from end to end*Extra sizes are made to order. Please allow 3-5 days extra before shipping)Extra Size 1 - ($3 extra)~ Waist: about 26" wide~ length: about 13" deep~ Belt is about 106" long from end to end~includes extra pocketExtra Size 2 - ($5 extra)~ Waist: about 30" wide~ length: about 14" deep~ Belt is 110" long from end to end~includes extra pocketCUSTOM ORDERS: Want a larger quantity than shown here? Or if you would like a custom size apron or different pocket sizes, please convo me so I can create a special order for you. Do not purchase this apron as I will create a custom listing. Custom orders may increase the price somewhat. Please allow 3-5 days to have ready for shipping. Extra days will be needed if I need to custom order fabric.
shopping_cart Buy Now
Alberto VO5 Conditioning Hairdressing, Normal/Dry Hair, 1.5 oz (42.5 g)
$6.50
VO5 Conditioning Hairdressing 1 1/2 Ounce Tube
shopping_cart Buy Now