Shields Up iPhone 8 Wallet Case, iPhone 7 Wallet Case, Durable and Slim, Lightweight with Card/Cash Slots, Wrist Strap, [Vegan Leather] Cover for Apple iPhone 8/7 (Black)
$12.96
iPhone 8 Case - Brilliant full coverage of premium handcrafted synthetic leather with reinforced stiching to ensure durability and shockproof quality. The inner case is made of precisely formed firm TPU that is comfortable and grippy. \n\n Case for iPhone 7 - HANDS FREE KICKSTAND - Sturdy kickstand function for convenient movie watching or face-timing with friends. iPhone 7 Case - WALLET FEATURES - Includes essential slots for your photos, cards, and cash! 3 card slots + 1 cash slot and a strong magnetic closure clip for extra security and hold. Cases iPhone 8: 2-IN-1 DESIGN - Hybrid Flip wallet case style for ultimate convenience. Includes an outer premium leather wallet exterior and a soft TPU interior case. Perfect convertible function for simple removal and kickstand use. iPhone 8 Cases: GREAT COMPATIBLITY with popular accessories including magnetic (car) mounts, selfie sticks, and screen protectors.
shopping_cart Buy Now
share Share
RS-X³ Puzzle Toddler Shoes
$60.00
PRODUCT STORY X marks extreme. Exaggerated. Remixed. X takes things to a new level: cubed, enhanced, extra. Weve taken the signature RS design and dialed it up to the third power. With amplified detailing on the upper, stronger material mixes, an...
shopping_cart Buy Now
Nude Slinky Back Strap Detail Bodysuit
$18.00
This slinky bodysuit is at the top of our hit list for any occasion doll. Featuring a nude slinky material with a tie back detail and popper fastenings. Style this with faux leather bottoms and strappy heels to complete the look.
shopping_cart Buy Now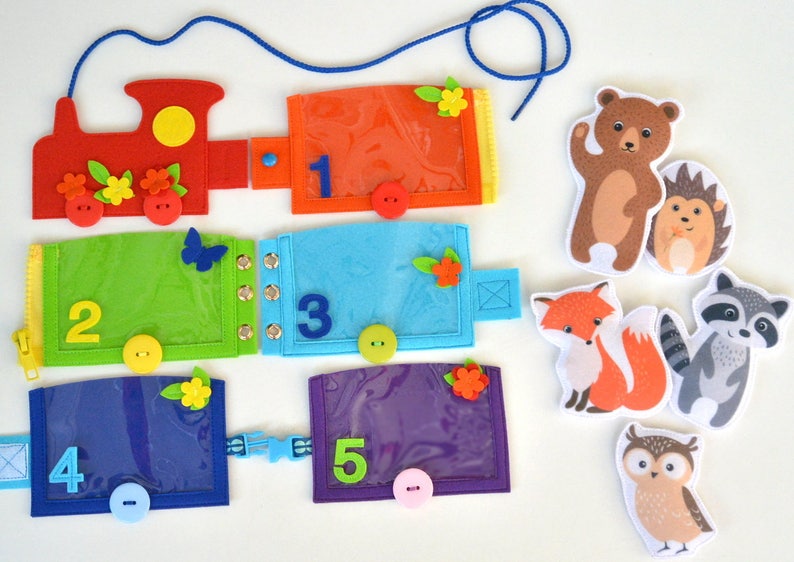 Sensory Educational toy Fasteners, Puzzle Montessori, developmental basic skills, train from felt, Learning Toy, Buckle and Zipper Toy
US$ 27.00
Develop your child's ?ne motor skills with this pretty Sensory Educational Buckle and Zipper Toy.Learn the skills of manipulation of fasteners, counting, and colors.This is a fun colored Puzzle Montessori with animals stimulates the imagination. Five types of fasteners:button, zipper lock , lacing, hook and loop fastener, Fastex.For ages 2 years and up.Materials: felt, sintepon, fasteners.Size of the trailer 4.5 x 3.1 in (11.5 x 8 cm), assembled 31.1 in (79 cm)Play under adult supervision!Gift for kids ??? FastenersGift for Baby Kids*Since this is handmade item, every new good may be vary slightly but the overall look will match that shown on the photo.
shopping_cart Buy Now
BalanceFrom Resistance Loop Bands, Resistance Exercise Bands for Home Fitness, Stretching, Strength Training, Physical Therapy, Natural Latex Workout Bands, Pilates Flex Bands
$8.49
Premium quality - the deluxe quality resistance loop bands come in a set of 7 with varying resistance levels from xx-light to xx-heavy. Each band is 12" by 2" and made of 100% natural latex (TPE free) All-purpose - the exercise bands can be used by all for general exercise, stretching, strength training and power weight programs. They are also a fantastic addition to popular workout programs Exercise cards - for your Convenience, we made the instruction into cards. No planning or preparation. Each card has a diagram and description that explains how to perform the exercise Anywhere - provide flexibility. The included lightweight compact carry bag makes it easy to take your bands in a Purse or briefcase anywhere with you. Workout when you are away from your home or gym Lifetime guarantee - we stand by the quality of our products. All genuine Balance From products are covered by a 100% Balance From satisfaction guarantee. Customer satisfaction is our highest priority
shopping_cart Buy Now
Defy New Core Women's Training Shoes
$90.00
PRODUCT STORY Defy doesn't just change the game- it creates a completely new one. The combination of fierce design and training-ready tech places it in a league of its own. The raised midsole, flexible knitted upper and zoned rubber outsole deliv...
shopping_cart Buy Now
Leopard Print Biker
$62.00
Add some prints to your everyday look with this jacket. Featuring a leopard print material, a biker style and a zip fastening on the front, team it with a simple black bodysuit, a distressed pair of jeans and strappy heels.
shopping_cart Buy Now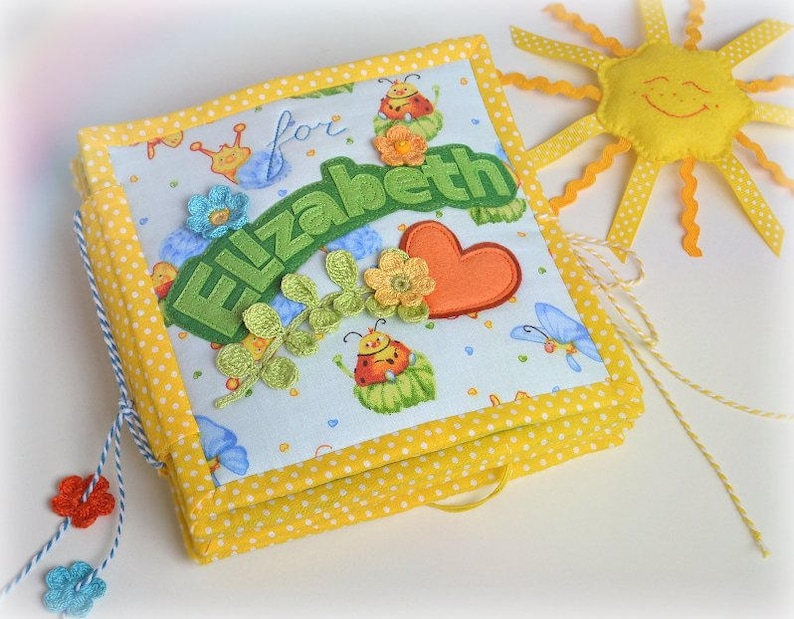 Personalized Book of nature, Developmental, Busy book toddler, Quiet book, Sensory book, Soft book, Waldorf Toy, Montessori, Travel Toy
US$ 75.60
Book of nature that helps a child to learn natural phenomena, develop imagination, aesthetic perception and love of nature. Through manipulation of parts of different shapes and textures, the child can develop fine motor skills of hands. During the exciting game child will acquire skills in manipulating fasteners (buttons, lace, hook and loop fastener, zipper lock, hooks), teaches colors and counting to 10. Quiet Book has 6 pages filled with sensory learning, activities and play + book cover is as pictured. On the first book spread child can find where snail and bugs hide. On the second book spread child acquainted with natural phenomena. On the third book spread bee that carries pollen from flower to his home, bee helps your child to learn counting to 10)?AGE RECOMMENDATIONS? For ages one years and up. ?SIZE ? 7.9 in * 7.9 in ( 20 * 20 cm )?CARE INSTRUCTIONS? Clean the soiled product with a soft clothes brush, sticky roller or paint tape.Wet cleaning. Clean the surface with a damp cloth.Gentle wash only by hand. Not wringing out when squeezing. Just let the water drain, lightly pressing. Play under adult supervision!*Since this is handmade item, every new good may be vary slightly but the overall look will match that shown on the photo.Developmental, Busy book toddler, Sensory book, Soft book, Waldorf Toy, Montessori, Travel Toy, Buckle and Zipper Toy ??? Gift for Baby Kids ???
shopping_cart Buy Now
Stickers for Water Bottles Big 30-Pack Cute,Waterproof,Aesthetic,Trendy Stickers for Teens,Girls Perfect for Waterbottle,Laptop,Phone,Travel
$5.30
30 UNIQUE FUNNY STICKERS. There are 30 different cute stickers in each pack. Compliments and good mood are guarantee! PERFECT MIX FOR EVERYONE. Suitable to your water bottle, hydroflask, chromebook, notebook, laptop, computer. 100% MONEY BACK GUARANTEE. we are backed by 100% guarantee that you are fully satisfied with your product or receive your money back.
shopping_cart Buy Now