Avenir Men's Crewneck Sweatshirt
$70.00
PRODUCT STORY The future of modern sport style is here. With a striped mesh insert that wraps around the back and sleeves and a classic crewneck structure, this Avenir Sweatshirt is ready to take it to the next level. FEATURES BENEFITS BCI: PUM...
shopping_cart Buy Now
Sleek MakeUP Say it Loud Satin Lipstick My Boo
$12.00
Add the finishing touch to your date night look with Sleek MakeUP say it loud lipstick in shade My Boo. Smooth and lightweight application with the extreme colour payoff. Long-lasting colour that packs a punch.Apply to clean dry lips.
shopping_cart Buy Now
Leopard Print and Butter Yellow Wedding Garter Set, Animal Print Bridal Garter
US$ 33.00
Butter yellow combines with a hot animal leopard print in this wedding garter set. The yellow is a butter color, with tones of gold. The sequin ribbon has embossed sequins just on the front that give it just a hint of bling without being gaudy. Its also not scratchy like sequins, both garters are very soft.The garter is banded in a brown leopard print with a yellow sculptural leaf and a hand formed leopard print flower. The toss garter is band style leopard on leopard with a leopard rosette and yellow leaves. All handmade just for you! The garters are very soft and silky on the leg. They both stretch from 15 " to 24" comfortably.The keepsake garter is 1 1/2 inches wide on the band and the flower and leaf is almost 3 inches wide and 3 1/2 inches across. The toss garter is 3/4" wide. My garters look as good inside as outside. I take a lot of pride in my workmanship as a bridal seamstress as well as my design. They aren't your mother's wedding garters!I ship internationally. Please convo for shipping costs before you buy as they vary according to location. Xoxo, have a happy wedding!
shopping_cart Buy Now
Alberto VO5 Conditioning Hairdressing for Gray/White/Silver Blonde Hair, 1.5 oz (42.5 g)
$7.49
VO5 Conditioning Hairdressing 1 1/2 Ounce Tube
shopping_cart Buy Now
Classics Logo Men's Full Zip Hoodie
$65.00
PRODUCT STORY Top off your look with classic PUMA comfort in our Classics Logo Full Zip Hoodie. FEATURES BENEFITS BCI: PUMA partners with Better Cotton Initiative to improve cotton farming globally DETAILS Regular fitFull zip closure with adjus...
shopping_cart Buy Now
PRETTYLITTLETHING Nude Sports Bra
$18.00
Keep your lingerie collection sporty but chic with this sports bra. Featuring a nude stretchy material with a contrasting PrettyLittleThing band, we are obsessed. This simple design is perfect for adding to any outfit.
shopping_cart Buy Now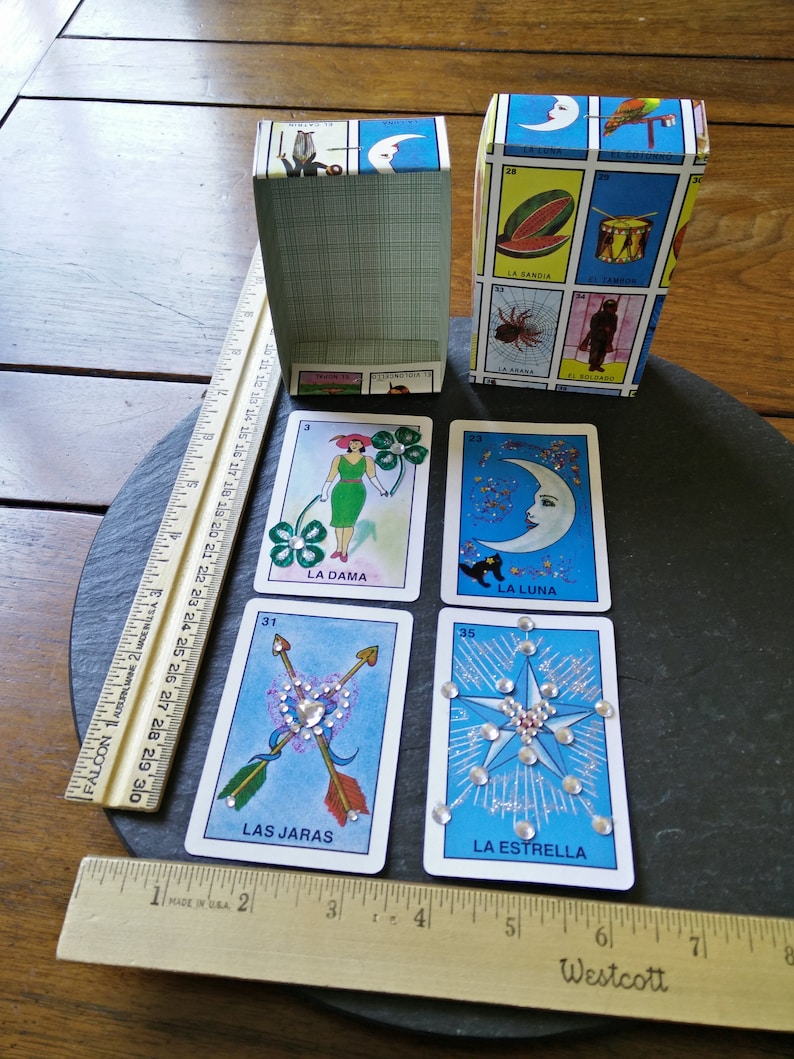 MADE2ORDER loteria art card Lady Luck Moon nicho ofrenda mixed media altered assemblage DIY centerpiece taco fiesta dia de los muertos gift
US$ 4.99+
MADE to ORDER: The ones in the photo sold out on Oct. 5, 2019 and I'll be making another set this week. SIZE and CONDITION: approximately 3.5 inches tall by 2.25 inches wide. They are from the loteria game cards and have the traditional calling out riddles on the back of them. CONDITION: Yours will be the ones in the photo, same cards and materials, but slightly different since each one is handmade.FREE DOMESTIC SHIPPING: includes support to prevent crushing with USPS first class shipping, tracking and insurance. IF you only want one card, it will arrive in between cardboard in a glassine bag.Choose 1+ or all cards from the pull down option menu to the right of the photos. If you order one, two or three cards, it will arrive in a glassine bag. Free loteria box shrine is you order all 4!Lady Luck for Valentine's Dayor Mother's day, Lover's cross for Valentine's, La luna for "love you to the moon and back, la estrella for you are my "star" or "you are out of this world". Use for packaging gifts, nichos, ofrendas, scrapbook, turn into gift tags, larger crafts, add to collages or make into cards.MATERIALS: trying out my stash of xeroxed German Dresden vintage green metallic foil shamrock clovers, heart and flower stickers, glitter glue, glitter and cat sequins! Watch out for falling glitter!Translation on back of cards:31 Las jaras ("the arrows") Las jaras del indio Adán, donde pegan, dan. The Indian Adán's arrows, where they hit, they strike. 3 La dama ("the lady") Puliendo el paso, por toda la calle real. Refined walking along the entire main street 35 La estrella ("the star") La guía de los marineros. The guide of the sailors. 23 La luna ("the moon") El farol de los enamorados. The lamp of lovers. LAST PHOTO: shows my art in a nicho with themed loteria art cards to switch out for Valentine's, St Patty's Easter, etc. Available at our other shop, VintageToGoeasy here:Different loteria art cards, like a sacred heart and calaveras at Hoarder Rehab:DIY make your own loteria art cards with loteria bingo game in this shop:more holiday and supplies--- teacher classroom destash from this shop:More handmade by me for you at Hoarder Rehab:at VintageToGoeasy:Hoarder History: Been trying to find alternatives to hoarding and trying out different arts and crafts. Enjoy!Untold History: I hope this goes to someone who likes little things to give away!Please feel free to ask any questions, make an offer, comment, leave info pertaining to this item or request more pics.Before purchasing multiple items, please email with zip code and desired items for combined shipping costs and read shop policies.Most DOMESTIC shipping prices quoted are based on USPS first class mail with tracking and insurance or 2-3 day Priority shipping with tracking and insurance, the difference will be refunded from the total based on shipping and handling.INTERNATIONAL shipping: is a general price quote from the West Coast of USA to the most remote country furthest away and includes insurance, but not tracking. Please contact with postal code, country of destination and items desired and we will calculate other shipping options for you or just order and the difference will be refunded from the total based on shipping and handling. Also, please read our shop policies, especially about INTERNATIONAL shipping before you order.Thank you for visiting HoarderRehab's: The Destiny of Things!If there is a story behind the purchase of this item, I'd love to know it! I am collecting these stories, instead of more things, as part of my HoarderRehab therapy and will place it on my blog: The Hoarder Rehab Blog: The Destiny of Things or http://hoarderrehab.blogspot.com/Thank you in advance for your time and story! Thank you for taking part in my HoarderRehab!http://hoarderrehab.blogspot.com/Join me with 540+ Etsy buyers helping me with my Hoarder Rehab and share your story!
shopping_cart Buy Now
Alberto VO5 Conditioning Hairdressing for Gray/White/Silver Blonde Hair, 1.5 oz (42.5 g)
$7.49
VO5 Conditioning Hairdressing 1 1/2 Ounce Tube
shopping_cart Buy Now