PUMA x HELLO KITTY Girls' AOP Tee JR
$30.00
PRODUCT STORYSay hello again. PUMA x HELLO KITTY is back for a second season of collaboration. The new collection takes Hello Kittys signature cute, bubbly aesthetic and gives it a streetwise edge. Playful prints, familiar characters and logos, an...
shopping_cart Buy Now
Gold Toe Thong Platform Sandal
$62.00
Doll these gold platform sandals are essential this party season. Featuring a gold patent material with a platform heel and lace-up design, what's not to love?
shopping_cart Buy Now
Red Coral Beads 4 6 8 10mm Red Coral Beads Gemstone Beads Jewelry Making Supplies E155
US$ 4.69+
Type: Natural Red Coral BeadsCategory: Stone BeadsSize: 4mm/6mm/8mm/10mmShape: RoundLength: approx 15 inchesHere are the length and pieces of beads for each size:3mm---About 15-15.7 Inches, About 126--128 pieces beads per strand4mm---About 15-15.7 Inches, About 93--95 pieces beads per strand5mm---About 15-15.7 Inches, About 76--78 pieces beads per strand6mm---About 15-15.7 Inches, About 63--65 pieces beads per strand7mm---About 15-15.7 Inches, About 52--54 pieces beads per strand8mm---About 15-15.7 Inches, About 44--46 pieces beads per strand9mm---About 15-15.7 Inches, About 38--40 pieces beads per strand10mm--About 15-15.7 Inches, About 36--38 pieces beads per strand12mm--About 15-15.7 Inches, About 28--30 pieces beads per strand14mm--About 15-15.7 Inches, About 26--28 pieces beads per strand16mm--About 15-15.7 Inches, About 23--25 pieces beads per strand18mm--About 15-15.7 Inches, About 20--22 pieces beads per strand20mm--About 15-15.7 Inches, About 17--19 pieces beads per strandOrders will be shipped with China post airmail in 1-3 business days after the clearance of payment, normal delivery time is approximately 12 to 24 business days. Please refer to shop policy section for more shipping information.I also accept large quantity orders, please don't hesitate to contact at any time
shopping_cart Buy Now
Gaiam Essentials Thick Yoga Mat Fitness & Exercise Mat with Easy-Cinch Yoga Mat Carrier Strap (72"L x 24"W x 2/5 Inch Thick)
$16.98
FITNESS and EXERCISE MAT: Classic yoga mat is great for all types of fitness and exercise routines including yoga, pilates and any floor exercise where additional cushion and support is appreciated EXTRA THICK YOGA MAT: These 2/5 inch exercise mats make for the ideal all purpose fitness mat in the studio or at home, even around the house under knees or as a standing pad or cushion NON TOXIC and 6P FREE: PVC yoga mat is a healthier choice for you and the planet and free of DEHP, DBP, BBP, DINP, DIDP and DNOP INCLUDES YOGA MAT CARRIER STRAP: Included with your yoga mat is a carrying strap so you can strap up your mat and go DIMENSIONS: 72 inches L x 24 inches W x 2/5 Inch (3.11 pounds)
shopping_cart Buy Now
BMW M Motorsport Life Men's Sweat Jacket
$110.00
PRODUCT STORY Enjoy the striking silhouette of our BMW M Motorsport Life Sweat Jacket, featuring an adjustable collar and bold colorblocking inspired by the ///M stripe. DETAILS Regular fitFull zip closureRib stand up collar with adjustable draw...
shopping_cart Buy Now
Nera Black Mesh High Neck Bodycon Dress
$28.00
Get get ready to slay this saturday night with this seriously smokin' dress! In a daring mesh fabric and drawstring hem, style this with your killer heels and statement accessories and your guaranteed to turn heads .
shopping_cart Buy Now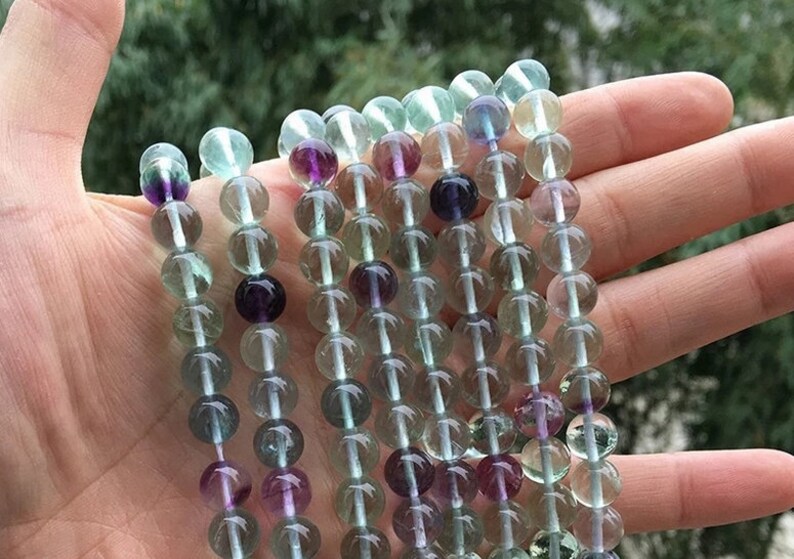 Rainbow Fluorite 4,6,8,10,12mm Round Gemstone Beads - 15.5" Strand E147
US$ 4.69+
Type: Natural Agate BeadsCategory: Stone BeadsSize: 4mm/6mm/8mm/10mm/12mmShape: RoundLength: approx 15 inchesHere are the length and pieces of beads for each size:3mm---About 15-15.7 Inches, About 126--128 pieces beads per strand4mm---About 15-15.7 Inches, About 93--95 pieces beads per strand5mm---About 15-15.7 Inches, About 76--78 pieces beads per strand6mm---About 15-15.7 Inches, About 63--65 pieces beads per strand7mm---About 15-15.7 Inches, About 52--54 pieces beads per strand8mm---About 15-15.7 Inches, About 44--46 pieces beads per strand9mm---About 15-15.7 Inches, About 38--40 pieces beads per strand10mm--About 15-15.7 Inches, About 36--38 pieces beads per strand12mm--About 15-15.7 Inches, About 28--30 pieces beads per strand14mm--About 15-15.7 Inches, About 26--28 pieces beads per strand16mm--About 15-15.7 Inches, About 23--25 pieces beads per strand18mm--About 15-15.7 Inches, About 20--22 pieces beads per strand20mm--About 15-15.7 Inches, About 17--19 pieces beads per strandOrders will be shipped with China post airmail in 1-3 business days after the clearance of payment, normal delivery time is approximately 12 to 24 business days. Please refer to shop policy section for more shipping information.I also accept large quantity orders, please don't hesitate to contact at any time
shopping_cart Buy Now
Gaiam Sol Power-Grip Yoga Mats (4mm)
$50.98
GRIPPY YOGA MAT: Designed to blend cushioning and stability ALL NATURAL: 100% natural rubber yoga mat GROUNDED FOUNDATION: Provides a firmer, denser foundation STICKY TEXTURE: Fabric-like texture provides an incredible sticky grip WILL NOT BUNCH OR STRETCH DURING PRACTICE: Specialized stabilizing core prevents bunching and stretching
shopping_cart Buy Now