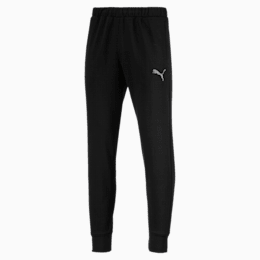 Scuderia Ferrari Life Men's Tee
$60.00
PRODUCT STORY Live your passion in our Scuderia Ferrari Life Tee, featuring a cool stonewashed effect and classic Ferrari branding. DETAILS Regular fitStonewash effectShort sleevesRib crewneck collarScuderia Ferrari Shield TPU badge at left ches...
shopping_cart Buy Now
Black Large Pearl Knotted Satin Headband
$15.00
Add chic feels to any look with this headband. Featuring a black large satin band with a knotted pearl detail. It's at the top of our hit list.
shopping_cart Buy Now
Fisher King
US$ 750.00
A king fisher getting his dinner
shopping_cart Buy Now
Jhirmack Silver Brightening Ageless Purple Shampoo Set of 2 developed for all shades of silver, gray, and blonde hair and enhance highlights
$12.68
For Gray, Blonde, Bleached or Highlighted Hair This shampoo is formulated with Green Tea Extract and Folic Acid to strengthen and condition, while CoQ10 protects from styling damage and environmental stressors to keep hair looking strong and healthy. Macadamia Nut Oil moisturizes rough, limp hair without leaving your scalp greasy. Trust the experts in silver & blonde hair care for bright and healthy looking results! Includes: Set of 2 Shampoo
shopping_cart Buy Now
BMW M Motorsport Men's Striped Polo
$60.00
PRODUCT STORY BMW colors are sleek and stylish in this striped polo. With bold branding at the front and back, this polo is worthy to rep PUMA and BMW Motorsport. DETAILS Regular fitThree button placket with polo collarBMW M Motorsport colors kn...
shopping_cart Buy Now
Rose & Caramel Intensity Bronzed Tanning Spray
$48.00
Tanning Is Finally Available For Home Use. A Salon Quality Formulation Combining All The Benefits Of A Cream Based Tan With The Convenience Of A Spray Designed To Get Ultra Dark Even Results Everytime.Intensity Self Tan Spray Is A Large 250ml Bottle That Goes Deep Into The Skin For The Perfect Multi Dimensional Tan With A Bold Bronzed Finish. This Product Can Be Layered For Extra Dark Results.
shopping_cart Buy Now
Dutch Girl Figurine, Dutch Woman Figurine, Vintage Dutch Girl Porcelain Figurine, Vintage Porcelain Dutch Woman Figurine, Holland Figurine
US$ 12.00
This is such a lovely hand painted vintage porcelain figurine of a pretty Dutch girl with a basket full of flowers! In good vintage condition, there is a small chip on the edge of the bottom of the base that is hard to notice and does not affect the integrity of the piece in any way. Although her hands are in perfect condition we think that she may have been holding a flower in her right hand at one point that is no longer there. However, she is absolutely beautiful just as she is and quite unique. We are very happy to offer her for sale in our Happy Gals Vintage shop. She stands 6-3/4" tall and 3" wide and just full of details and personality. She is numbered on the bottom of the base. What a great addition she would make to a vintage figurines collection!*** You can now feel even better about shopping with Happy Gals Vintage, knowing that we now donate 5% of all our profits to Action Against Hunger; a charity who's International efforts save hundreds of thousands of lives each year (many of them children) from diseases and ailments caused by malnutrition. Thank you for your business; we truly appreciate it!***Please do visit our other shop, Elements Five, as well, for one of a kind, spiritual jewelry, art, and gifts:
shopping_cart Buy Now
Purple Hair Mask - Hair Toner w/Avocado Oil, Retinol & Silk Protein for Blonde Hair, Ash & Platinum Hair - Made in USA - Greatly Lighten Brassy Hair and Condition Dry Damaged Hair - No Yellow Hues
$20.89
PURPLE MASK FOR COOL BLONDE - You definitely want no yellow or brassy hues in your light blonde hair! REVICARE Beauty created a perfect Purple Hair Mask that will eliminate yellow undertone within 15 minutes while taking care of your hair health. Refresh your color from one application! Blonde Hair? WE CARE! EXTEND YOUR SALON COLOR - After discoloration, your hair becomes porous and easily lose the cool controlling pigment. Our hair toner infuses your hair with a perfectly matching dye molecule that stays on the surface of the hair, helping to fight yellowness and maintain those light & ash blonde tones. No more brassy hair! DAMAGED HAIR RESCUE - The perfecting formula of our blonde hair mask will revitalize and repair your hair to the core. Retinol, Silk Protein, Avocado Oil, and Aloe Vera will nourish and enhance your hair inside and out, returning their natural shiny, gorgeous healthy look. Get the sheer blonde hair you always dreamed of! SAFE AND EFFECTIVE - Our purple toning mask is made in USA by an FDA & GMP compliant facility. It is formulated without any damaging substances that can damage your hair. REVICARE Beauty is parabens-free, and Sodium Chloride-free. Each batch is 3rd-party tested for the best possible quality. BE CONFIDENT - REVICARE Beauty is a highly client-oriented company. We value your experience with our products and want you to get the maximum out of our hair masks. If you need any assistance - contact us, and our support team will help you within 12 hrs. We appreciate any feedback you leave. Enjoy your perfect hair with REVICARE!
shopping_cart Buy Now