Classics Embroidered Men's Tee
$14.99
PRODUCT STORYIt's all in the details. Sport this classic embroidered tee for everyday comfort and style.DETAILSRegular fitShort sleeve constructionRib crew neckEmbroidered Archive No.1 Logo at chest
shopping_cart Buy Now
Auriel Black Jogger Jumper Knitted Lounge Set
$50.00
Comfort at its finest! We are loving this lounge set, perfect for those CBA day's - we all have them! This matching set features a comfy knit fabric with a drawstring waistline, style this with crisp new sneakers for that off-duty look.
shopping_cart Buy Now
A.) Extra Small Mukluk Handmade Slipper Socks - Suede Leather - Women's size 5 to 5.5/ kid's size 3
US$ 11.99
Women's size 5 to 5.5kid's size 3These mukluks are handmade and can have slight differences in the fit of each pair.Extra small Mukluks with 8.5" Suede Leather Sole.Mukluks are really warm handmade knitted slipper socks with suede leather soles for both men and women. Assorted colors. 70% wool and 30% rayon, machine washable.
shopping_cart Buy Now
OPTP Original Kaltenborn Concept Wedge (612)
$39.95
Easy-to-use mobilization wedge for manual therapy Durable, non-slip rubber construction is comfortable for the patient Molded groove relieves pressure on the spinous process Bottom of the wedge can be used as a positioning tool for extremity mobilization Measures 4.25" W x 8" L (base) x 2.5" H
shopping_cart Buy Now
Classics Embroidered Men's Tee
$14.99
PRODUCT STORYIt's all in the details. Sport this classic embroidered tee for everyday comfort and style.DETAILSRegular fitShort sleeve constructionRib crew neckEmbroidered Archive No.1 Logo at chest
shopping_cart Buy Now
Black Mesh And Eyelash Lace Triangle Bra
$22.00
Keep what's underneath simple but sassy with this bra doll. Featuring a black mesh fabric with an eyelash lace design and triangle shape, style with the matching bottoms for the ultimate look.
shopping_cart Buy Now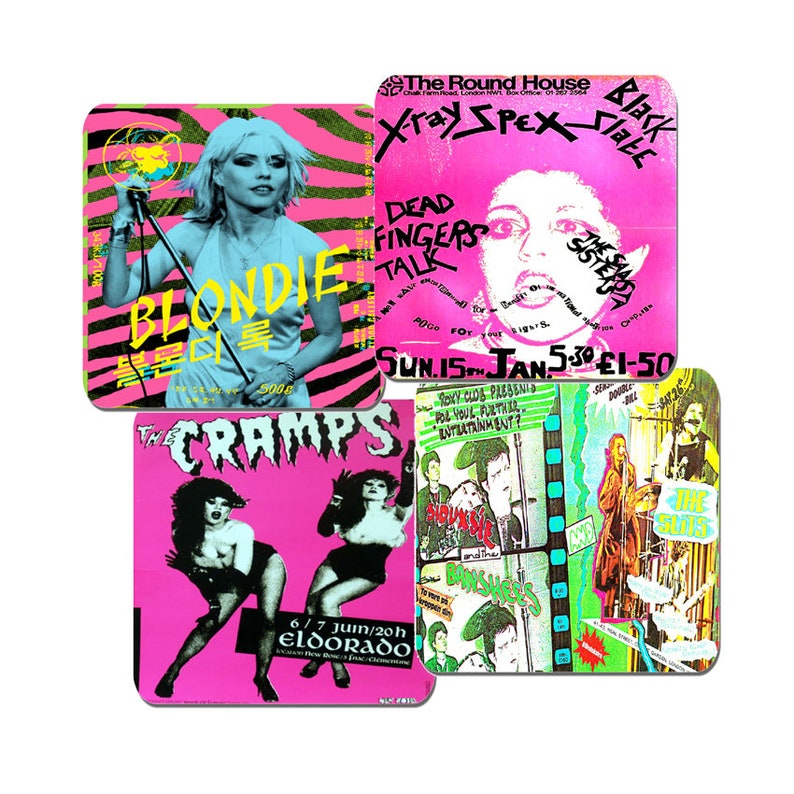 Women Of Punk Rock Drink Coasters Set Of 4. High Quality Cork. Vintage Gig Concert Poster Flyer Blondie, Cramps, X Ray Spex, Banshees, Slits
US$ 21.64
Blondie, Banshees, Siouxsie Sioux, Slits, Cramps, Poison Ivy, X-Ray Spex, Poly Styrene women of Punk Rock High quality cork backed drink coasters. Punk Rock Girls.Measure: 95mm x 95mm (3.7" x 3.7")Beautiful, bright colours from the best printing materials available.Glossy heat resistant wipe clean surfaceVibrant clear image that will not peel or fade.A great gift for Punk and retro enthusiasts!
shopping_cart Buy Now
OPTP Extremity Mobilization Strap (602)
$55.10
Strap affixes to clinician's waist for leverage in applying lateral traction Durable woven-nylon strap with a removable nylon-covered foam pad Features one-hand length adjustment and push button release Provides patient with comfortable pelvic stabilization 8-foot length; includes pad
shopping_cart Buy Now