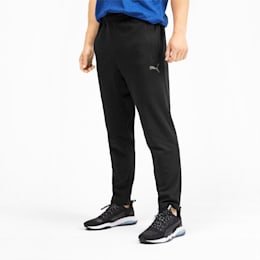 Reactive Trackster Men's Training Pants
$34.99
PRODUCT STORYStay a step ahead of the trainer with these Reactive Training Pants. Whether you're training hard at the gym or lounging at home, these versatile pants will keep you dry and comfortable with dryCELL tech and a stylish, tapered fit.FEA...
shopping_cart Buy Now
Silver Padlock Layering Necklace
$12.00
This layering necklace is sure to give your look an update. Featuring a silver layered chain and a padlock pendant, we are obsessed.
shopping_cart Buy Now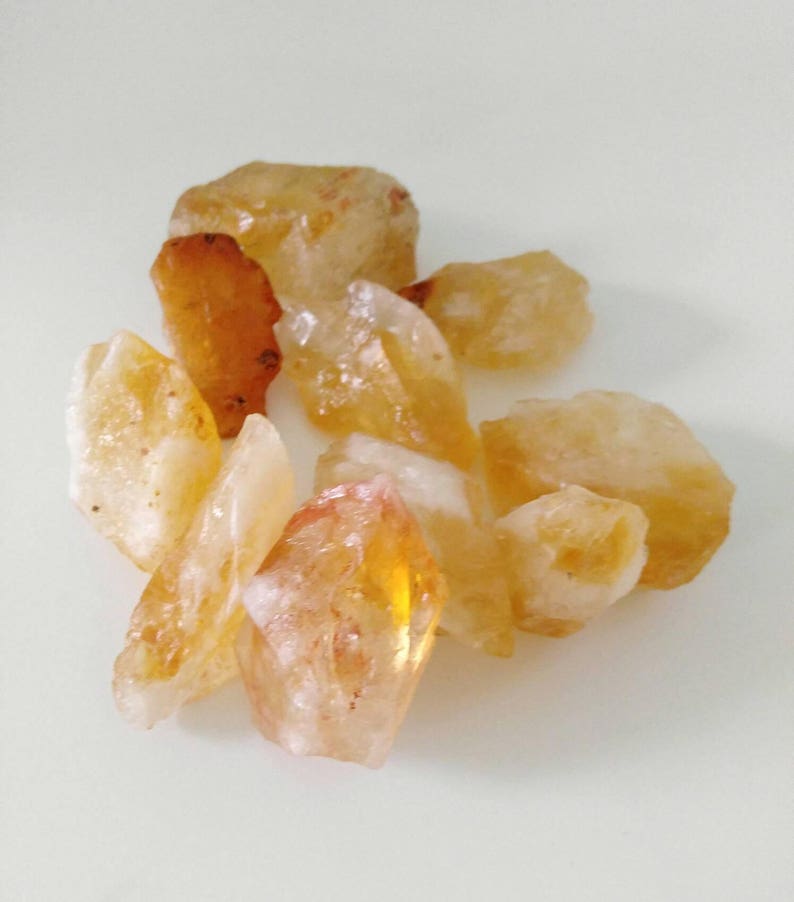 Rough Citrine~Healing Crystals~Citrine~Brazilian Citrine Crystal~Abundance~Cleansing~Protection~Balance~Energizing~Decorative Crystals
US$ 2.58
Large Raw Brazilian Citrine Crystals, Measuring approx 1.5 inches Meanings: Citrine is a powerful cleaner and regenerator. Carrying the power of the sun, this is an exeedingly beneficial stone. It is warming, energizing and highly creative.Citrine is one of the stones of abundance. Healing, Citrine is an excellent stone for energizing and recharging. Placement: Wear on fingers or throat in contact with the skin. Wearing a Citrine point down brings the golden ray of spirit into the physical realm. Position as appropriate for healing. Place in the wealth corner of your home or business, or in your cash box. Wealth corner is the farthest back left point from your front door or door to an individual room.Citrine fades in sunlight.Cleansing, this is one of the crystals that never needs cleansing. It absorbs, transmutes, dissipates, and grounds negative energy and is therfore extremely protective for the environment. Programming Your Crystal. Crystals need to be dedicated to the purpose for which you use them. Dedicate a new crystal as soon as you have cleansed it. This focuses the energy. (More information on programming your Crystal, can be found in the book "The Crystal Bible" by Judy Hall and through various online sites.* All information is for informational purposes only. No claims are made. * The Crystal Bible by Judy Hall* Crystals may vary slightly in size and color from pictures
shopping_cart Buy Now
Sports Research Sweet Sweat Jar, 6.5 Ounce (1 Count)
$20.79
Targets "Slow to Respond" problem areas Substantially imporves Circulation & Sweating Encourages Thermogenic and Muscle activity during exercise Clean fresh scent will take away the fear of feeling offensive during and after your workout Fights muscle fatigue and painful injuries such as shin splints, pulls and strains
shopping_cart Buy Now
Iconic MCS Men's Track Pants
$39.99
PRODUCT STORYThe MCS Tracksuit first appeared in the 80s club scene, and quickly became popular among MCs and hip-hop fans. Today we 're bringing the MCS collection back because classics - whether they're styles or songs - only get better with age...
shopping_cart Buy Now
Black Chevron Quilted Fanny Pack
$28.00
Fanny packs are back and we are obsessed. Update the sporty accessory this season with this quilted style. Featuring a black faux leather fabric, an adjustable strap with a buckle fastening and a zip opening, it's perfect for cinching in any look.Approx Height: 14.5cm/5.5"Approx Width: 20cm/7.5"Approx Depth: 7cm/2.5"
shopping_cart Buy Now
Premium Golden Topaz Color Citrine~Untreated Natural mined Golden Topaz Color Citrine~Raw Citrine~Chakra Stones~Crown Chakra~Solar Plexus
US$ 3.50
Premium Golden Topaz Color Citrine 100% Natural and Untreated Directly from the Topaz MineEvery stone is unique and the stones you receive will be similar to those pictured.All crystals are sold in their raw, Natutal state. Crystals are sold separately, unless otherwise specified. This material has a beautiful color and is perfect for cabbing, tumbling, wire wrapping, reiki or keeping in it's natural form as a decorative rock.Meanings: Citrine is a powerful cleaner and regenerator. Carrying the power of the sun, this is an exeedingly beneficial stone. It is warming, energizing and highly creative.Citrine is one of the stones of abundance. This dynamic stone teaches how to manifest and attracts wealth and prosperity, success and all good things. Citrine is a happy, generous stone and encourages sharing what you have and yet helps you hold onto your wealth. Mentally, Citrine enhances concentration and revitalizes the mind. It is excellent for overcoming depression, fears, and phobias. Placement: Wear on fingers or throat in contact with the skin. Wearing a Citrine point down brings the golden ray of spirit into the physical realm. Position as appropriate for healing. Place in the wealth corner of your home or business, or in your cash box. Wealth corner is the farthest back left point from your front door or door to an individual room.Citrine fades in sunlight.Cleansing, this is one of the crystals that never needs cleansing. It absorbs, transmutes, dissipates, and grounds negative energy and is therfore extremely protective for the environment. Programming Your Crystal. Crystals need to be dedicated to the purpose for which you use them. Dedicate a new crystal as soon as you have cleansed it. This focuses the energy. (More information on programming your Crystal, can be found in the book "The Crystal Bible" by Judy Hall and through various online sites.* All information is for informational purposes only. No claims are made. Not intended to replace medical treatment. * The Crystal Bible by Judy Hall* Crystals may vary slightly in size and color from pictures
shopping_cart Buy Now
Sweet Sweat 'Workout Enhancer' Gel (6.4oz Stick)
$29.99
Sweet Sweat 6.4oz roll on stick
shopping_cart Buy Now