Classics Men's Logo Hoodie
$60.00
PRODUCT STORYBasic looks bold in this classic PUMA hoodie, which features standout branding and a cool, comfortable fit.FEATURES + BENEFITSBCI: PUMA partners with Better Cotton Initiative to improve cotton farming globallyDETAILSRegular fitHood wi...
shopping_cart Buy Now
SOSUBYSJ Dripping Gold Body Tune Instant Tan 125ml
$20.00
Body Tune is not only a lightweight, buildable formula but also helps to even out skin texture by concealing imperfections. Suitable for face & body and designed to be worn over Dripping Gold Luxury Tan, Body Tune Instant Tan is ideal if you want to tan in a hurry or to deepen and enhance your existing tan. Hello Summer!Using a tanning mitt, apply to the body and blend into skin in circular motions. For the face, lightly apply using brush. To remove, wash off with water.
shopping_cart Buy Now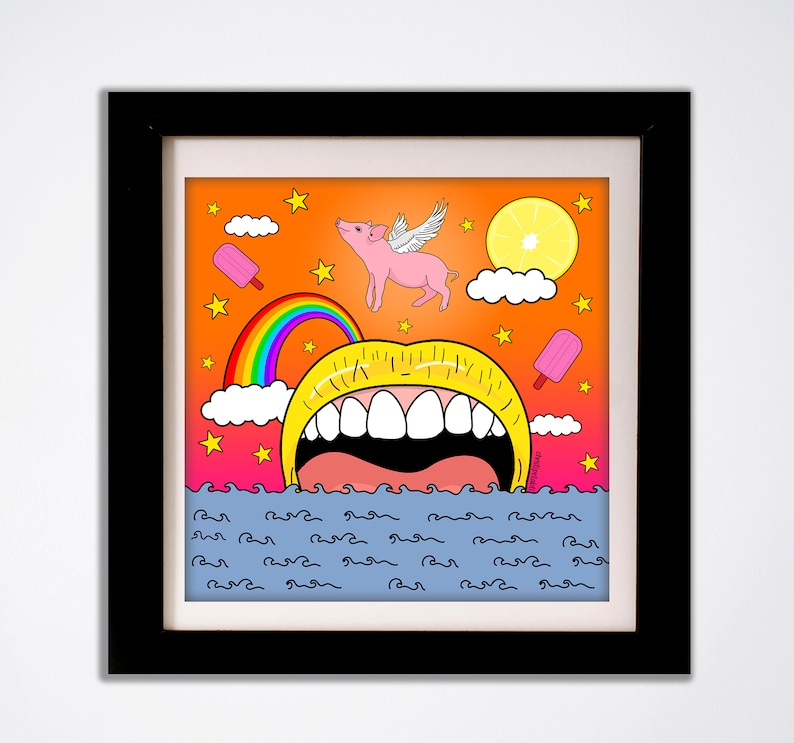 The Rising mouth, Psychedelic art print, living room decor, dorm decor, Illustration, Poster, drawing, digital download, instant download
US$ 16.40
This is a digital illustration available for instant download, so no physical items will be sent. The listing includes 3 high resolution JPG at 300 dpi (all in a zipped file)-----------------------------------------------------Sizes5.8'' x 5.8'' (148x148mm) 8'' x 8'' (210x210mm) and 12'' x 12'' (300x300mm)5.8'' x 5.8'' file can be printed on a A5 size sheet (trimming needed)8'' x 8'' can be printed on a A4 size sheet (trimming needed)12'' x 12'' can be printed on a A3 size sheet (trimming needed)----------------------------------------------------You can print this at home using a high quality inkjet printer on thick paper of 110 lb Index (200 gsm) or at your local photo lab. -----------------------------------------------------------Please keep in mind that all files are for personal use onlyDownloading As soon as the purchase is completed, you will receive a new mail from etsy, giving you the links to get your downloads.This might take from some hours to a couple of days.Thank you for your passing by Copyright © Christina Petaloti, Prints of Petaloti. All Rights Reserved.
shopping_cart Buy Now
Zacurate Fingertip Pulse Oximeter Blood Oxygen Saturation Monitor with Batteries & Lanyard Included (Sapphire Blue)
$9.60
ACCURATE AND RELIABLE - Accurately determine your SpO2 (blood oxygen saturation levels), pulse rate and pulse strength in 10 seconds and display it conveniently on a large digital LED display. SPORT/HEALTH ENTHUSIASTS - For sports enthusiasts like mountain climbers, skiers, bikers or anyone interested in measuring their SpO2 and pulse rate. SpO2 and Pulse Rate now faces instead of away from the user for easy read. EASY TO USE - Taking a reading is easy, just clip it on to your finger and turn it on at the press of a button. ACCOMODATES WIDE RANGE OF FINGER SIZES - Finger chamber with SMART Spring System. Works for ages 12 and above. LOADED WITH ACCESSORIES - Include 2X AAA BATTERIES that will allow you to use the pulse oximeter right out of the box and a LANYARD for convenience. Comes with 12 months WARRANTY and USA based technical phone support.
shopping_cart Buy Now
Classics Men's Logo Hoodie
$60.00
PRODUCT STORYBasic looks bold in this classic PUMA hoodie, which features standout branding and a cool, comfortable fit.FEATURES + BENEFITSBCI: PUMA partners with Better Cotton Initiative to improve cotton farming globallyDETAILSRegular fitHood wi...
shopping_cart Buy Now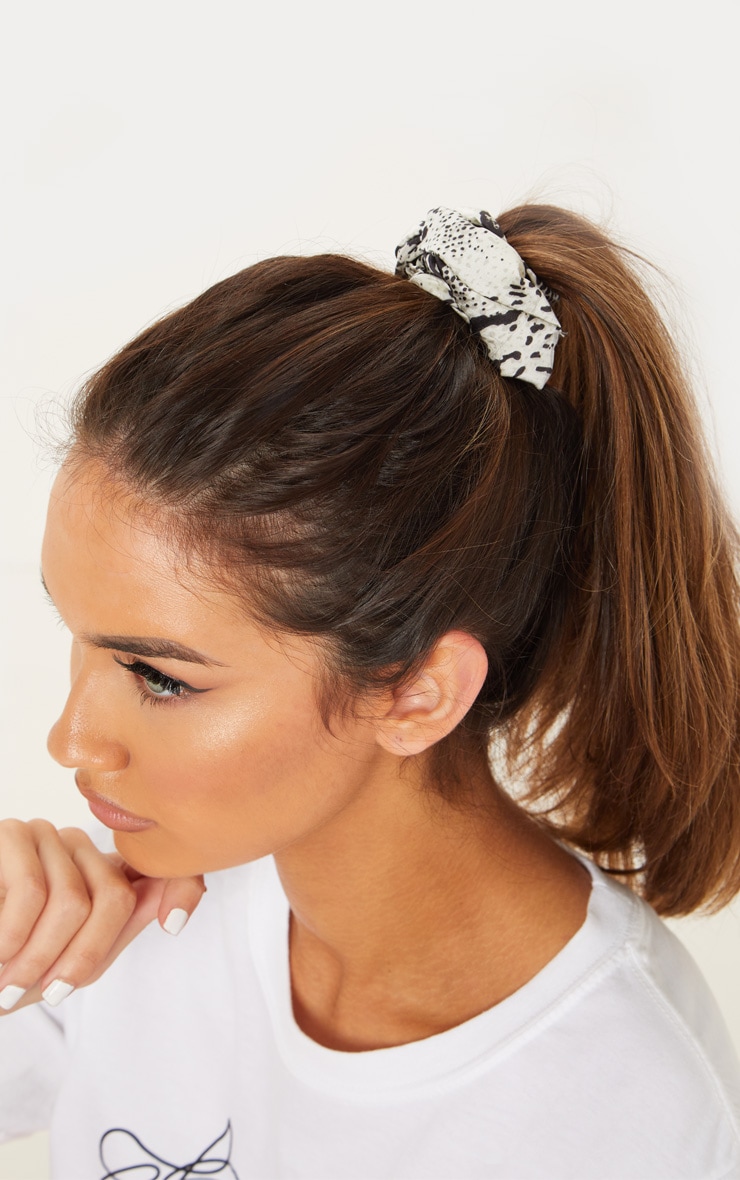 Black Snake Print Scrunchie
$6.00
Give your up do a vintage touch with this scrunchie. Featuring a monochrome snake print, it's perfect for those chilled off-duty days.
shopping_cart Buy Now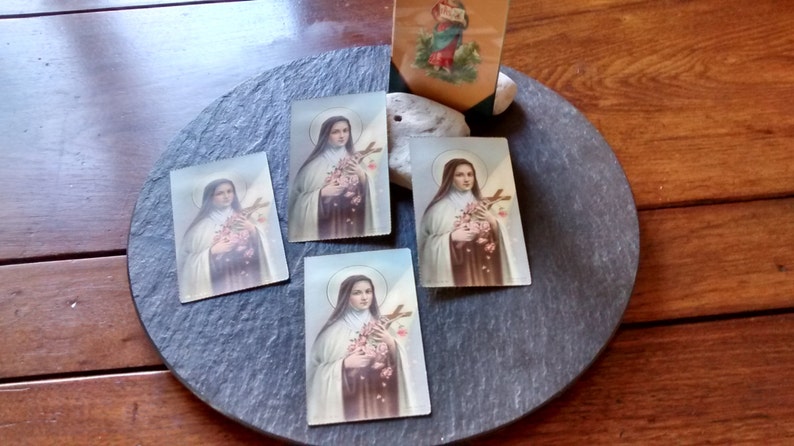 1+ NOS VTG St Therese Lisieux religious Saint Holy prayer gold gilt Italy card nicho ofrenda shrine alter Day of the Dead Los Muertos gift
US$ 1.49+
Choose the amount you need using the option box to the right of the photos or contact if you need more of them. NEW OLD STOCK VTG CONDITION: NEW and UNUSED Saint Therese Holy card with gold gilt edging, halo and cross printed in Italy. Blank on the back. Some have slight storage wear due to age. I will send you the best one.SIZE: a little over 3.75 inches tall by a little under 2.5 inches wide. Gold gilt markings of AR in a circle, Dep G 31, IMPRIME EN ITALIE, IMPRINTED IN ITALY. Zoom in on photos #1-4 to see beautiful details. Last photo shows Immaculate Mary Holy card, which will be listed soon or request it and I will list it asap.DOMESTIC SHIPPING: includes support and USPS first class with tracking and insurance.Sterling Saint Therese religious medal at our other shop Hoarder Rehab here:Saint Therese in silver tone new old stock religious medal at VintageToGoEasy here:NEW Immaculate Mary religious holy prayer blank card at VintageToGoEasy:Information I find interesting about Saint Therese of Lisieux:1. Saint Thérèse of Lisieux (Born Marie-Françoise-Thérèse Martin, January 2, 1873 – September 30, 1897), or Saint Thérèse of the Child Jesus and the Holy Face, O.C.D., was a French Discalced Carmelite nun. She is popularly known as "The Little Flower of Jesus" or simply, "The Little Flower."2. Thérèse has been a highly influential model of sanctity for Roman Catholics and for others because of the "simplicity and practicality of her approach to the spiritual life." Together with St. Francis of Assisi, she is one of the most popular saints in the history of the church. Pope Pius X called her "the greatest saint of modern times."3. Thérèse felt an early call to religious life, and overcoming various obstacles, in 1888 at the early age of 15, she became a nun and joined two of her elder sisters in the cloistered Carmelite community of Lisieux, Normandy. After nine years as a Carmelite religious, having fulfilled various offices such as sacristan and assistant to the novice mistress, and having spent her last eighteen months in Carmel in a night of faith, she died of tuberculosis at the age of 24. Her feast day is on October 1st.4. The impact of The Story of a Soul, a collection of her autobiographical manuscripts, printed and distributed a year after her death to an initially very limited audience, was great, and she rapidly became one of the most popular saints of the twentieth century. Pope Pius XI made her the "star of his pontificate". She was beatified in 1923, and canonized in 1925. Thérèse was declared co-patron of the missions with Francis Xavier in 1927, and named co-patron of France with Joan of Arc in 1944. On October 19, 1997 Pope John Paul II declared her the thirty-third Doctor of the Church, the youngest person, and at that time only the third woman, to be so honored. Devotion to Thérèse has developed around the world.5. Thérèse lived a hidden life and "wanted to be unknown," yet became popular after her death through her spiritual autobiography. She also left letters, poems, religious plays, prayers, and her last conversations were recorded by her sisters. Paintings and photographs – mostly the work of her sister Céline – further led to her being recognized by millions of men and women.Thérèse said on her death-bed, "I only love simplicity. I have a horror of pretence", and she spoke out against some of the claims made concerning the Lives of saints written in her day, "We should not say improbable things, or things we do not know. We must see their real, and not their imagined lives."The depth of her spirituality, of which she said, "my way is all confidence and love," has inspired many believers. In the face of her littleness she trusted in God to be her sanctity. She wanted to go to heaven by an entirely new little way. "I wanted to find an elevator that would raise me to Jesus." The elevator, she wrote, would be the arms of Jesus lifting her in all her littleness.6. Thérèse is well known throughout the world, with the Basilica of Lisieux being the second largest place of pilgrimage in France after LourdesInfo from wikipedia.Hoarder History: I read the The Story of a Soul a little at a time, back in the last 90s from the free library in the waiting room of my chiropractor, but now I can barely remember anything about it. I need to read it again!Please feel free to ask any questions, make an offer, comment, leave feedback, leave info pertaining to this item or request more pics. Before purchasing multiple items, please convo with zip code for shipping costs, especially with combined orders and read shop policies. Most shipping prices quoted are based on USPS first class shipping with tracking or USPS flat rate priority shipping with insurance, the difference will be refunded from the total based on shipping and handling. International shipping and/or insurance available, please contact for more details. Thank you for visiting HoarderRehab's: The Destiny of Things!If there is a story behind the purchase of this item, I'd love to know it! I am collecting these stories, instead of more things, as part of my HoarderRehab therapy and will place it on my blog: The Hoarder Rehab Blog: The Destiny of Things or http://hoarderrehab.blogspot.com/Thank you in advance for your time, story and pics you wish to share!http://hoarderrehab.blogspot.com/Join me with 520+ Etsy buyers helping with my Hoarder Rehab and add your story!
shopping_cart Buy Now
Vo5 Conditioning Hairdressing Normal or Dry Hair, 1.5 Oz (Pack of 3)
$16.65
NORMAL / DRY HAIR QTY: PACK OF 3
shopping_cart Buy Now